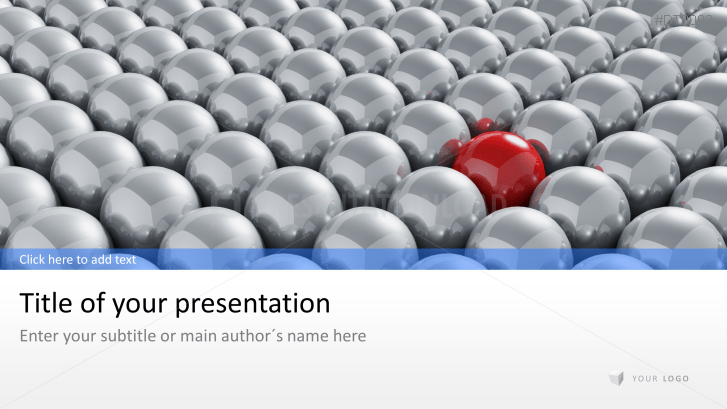 High-Quality PowerPoint Templates for Business Presentations
Throw spotlight on your company and emphasize unique selling propositions. This high-quality presentation set includes a sophisticated selection of designs and slides, which make your presentation an impressive eye catcher.
Spheres that build together a solid framework or stacked building blocks help to illustrate relations and collaborations. Do you have an innovative idea or is one of your products particularly successful? Emphasize uniqueness with convincing images which show a colorful sphere next to grey ones or a bright crayon among worn-out ones. Illustrate co-operations with other companies and business partners by using expressive images such as one sphere giving an impetus to the next one or connected chrome spheres that build one network.
You may also want to introduce your team members with portraits. Business figures, numbers and information are easily explainable in time lines, pie charts, social media icons, charts, text slides and listings. Furthermore, all presentation sets come with a bilingual tutorial in German and English.
Compatibility note: This product is optimized for PowerPoint versions 2007/2010 and 2013. In older versions of PowerPoint the usage of this product is limited. To open the PPT file in PowerPoint 2003 the "Microsoft Office Compatibility Pack" is required. It can be downloaded for free from the Microsoft website.