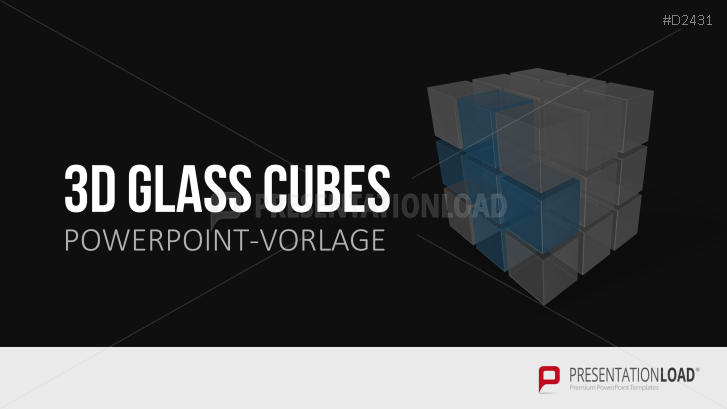 3D Cube Bundle with 120 slides in Premium Design for presentations with PowerPoint 2007/2010
The 3D Cube Bundle contains 120 slides with a variety of design examples, different displays, perspectives and divisions. The Cubes were designed with the existing 3D functions of PowerPoint 2007. They can be freely moved and rotated in the object settings. Display complex coherences and structures elegantly with these attractively designed 3D Cubes. . The separate elements are individually colorable. Headlines and placeholder texts can be edited or deleted with only a few clicks.
Note to the compatibility: All 3D functions of the Cube-Sets can only be fully functional with PowerPoint Versions 2007/2010. The older versions can only display the cube graphics as images and can't be individually rotated or colored.
This Bundle contains the following products:
D2411 - 3D Cubes
D2421 - 3D Cubes Extraction
D2431 - 3D Glass Cubes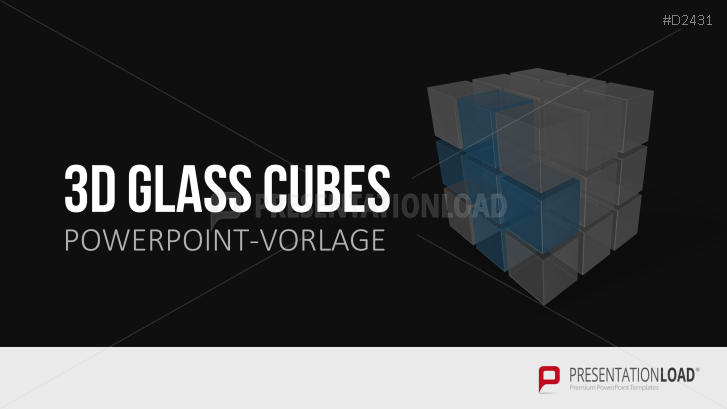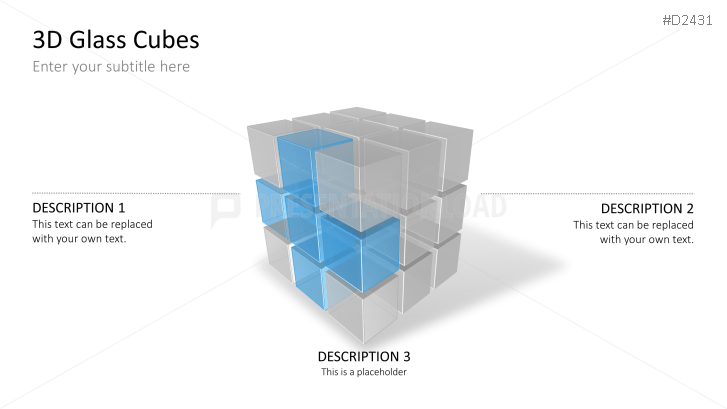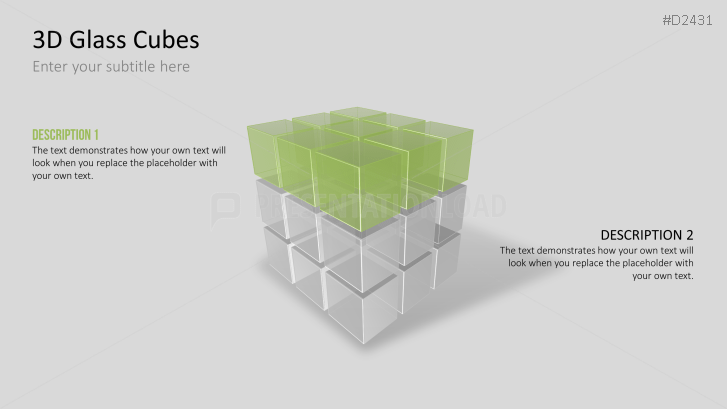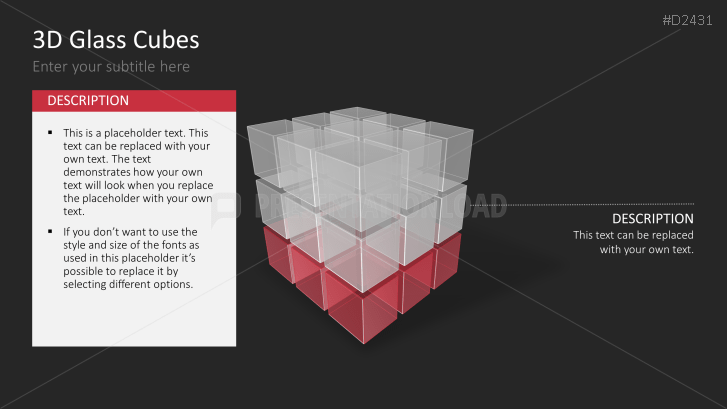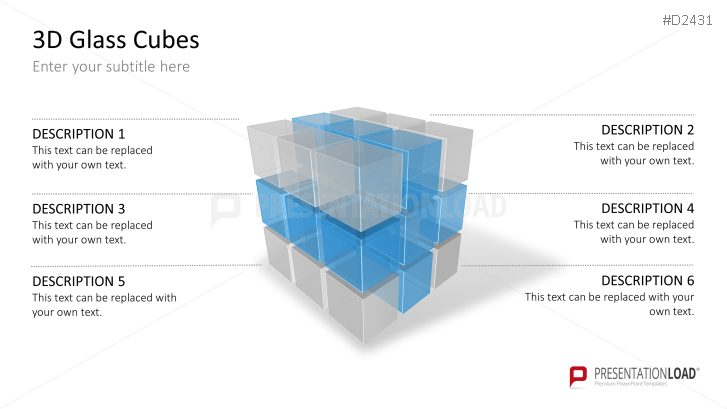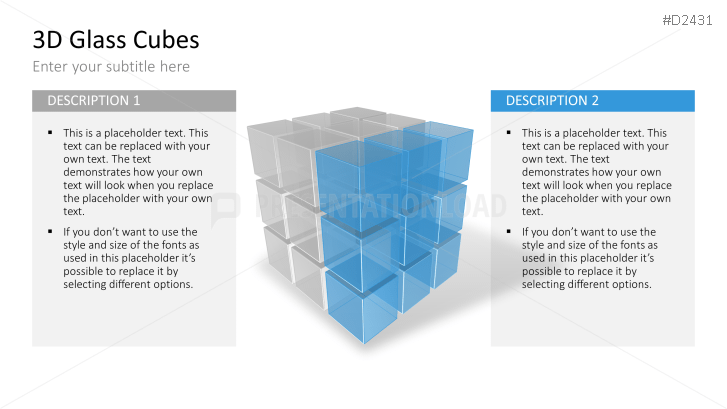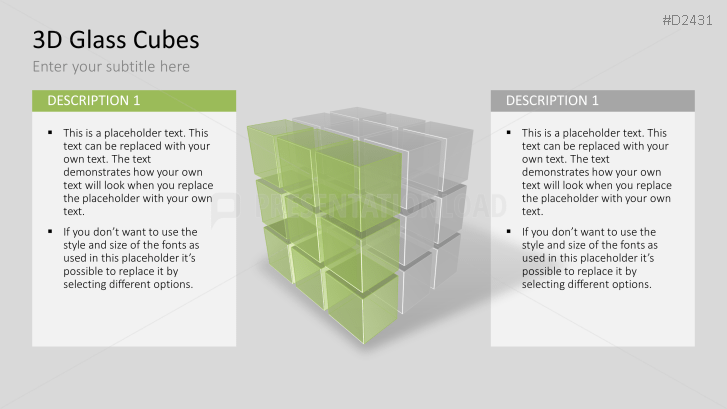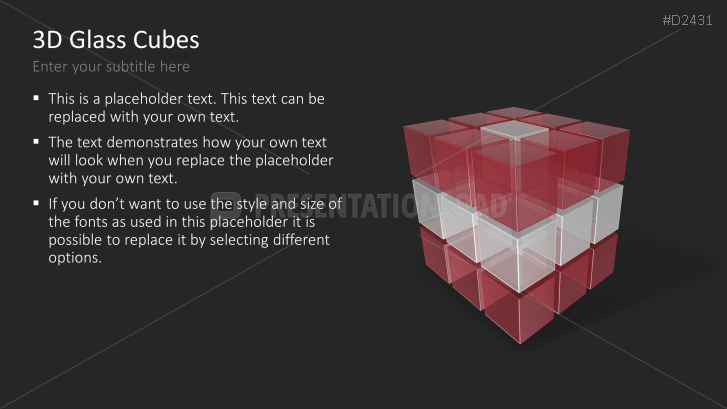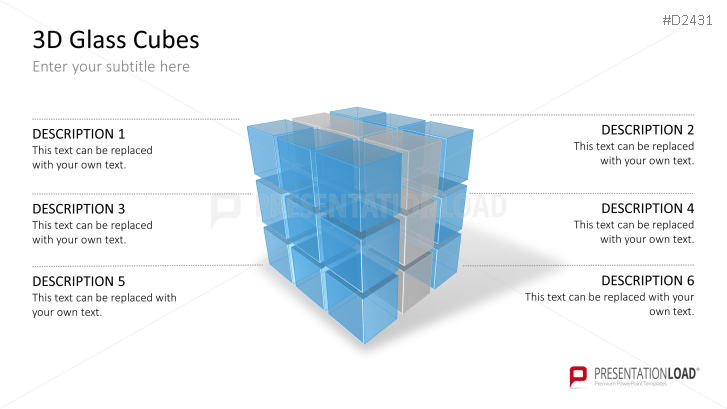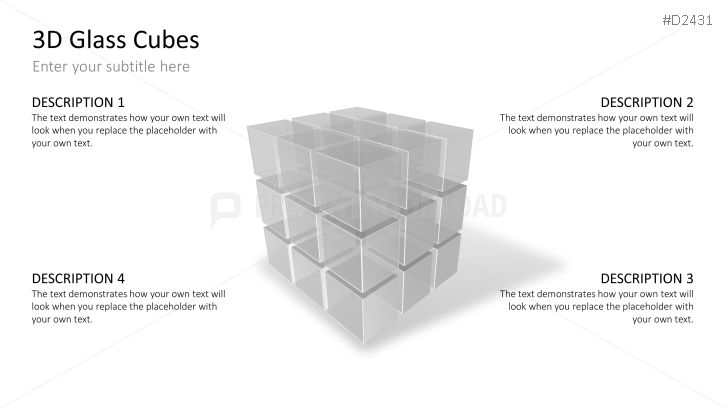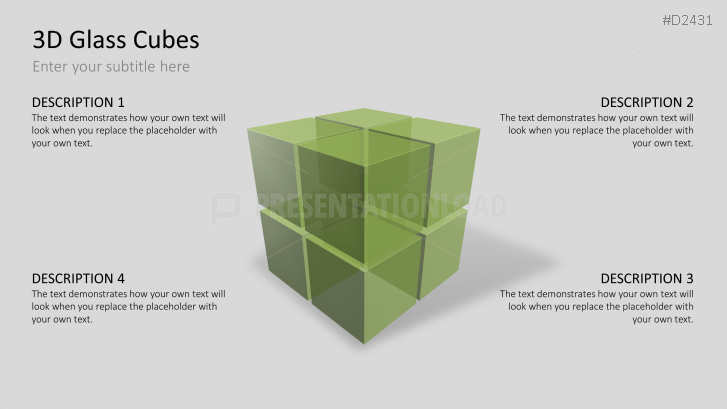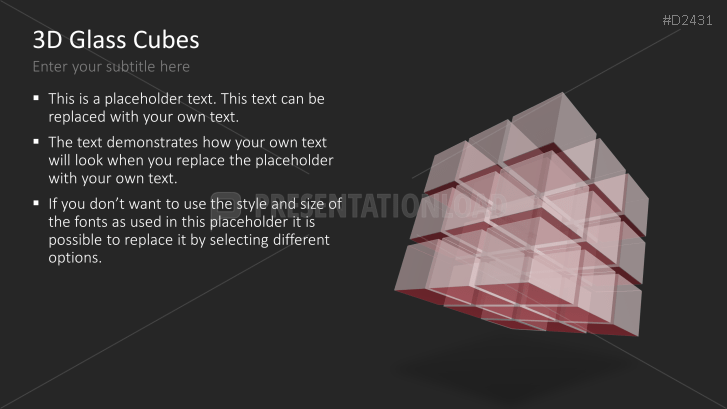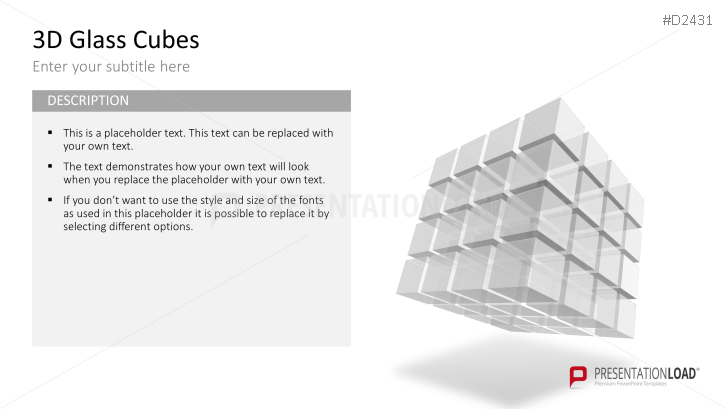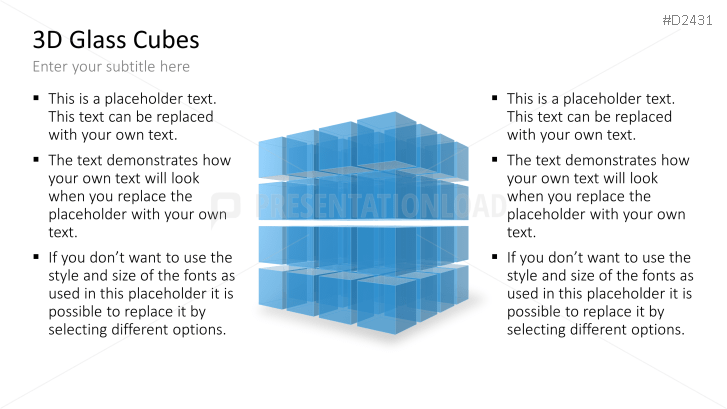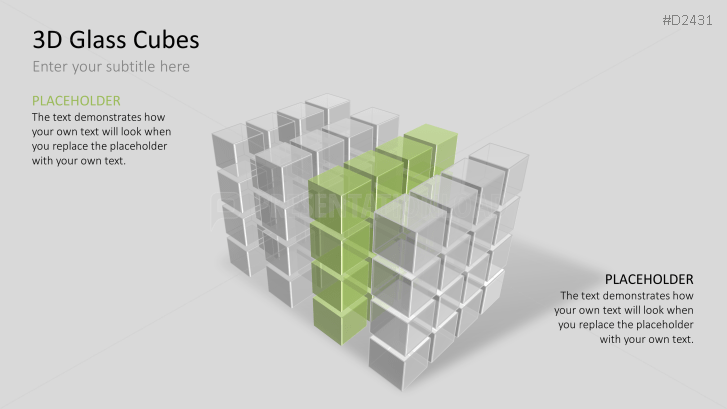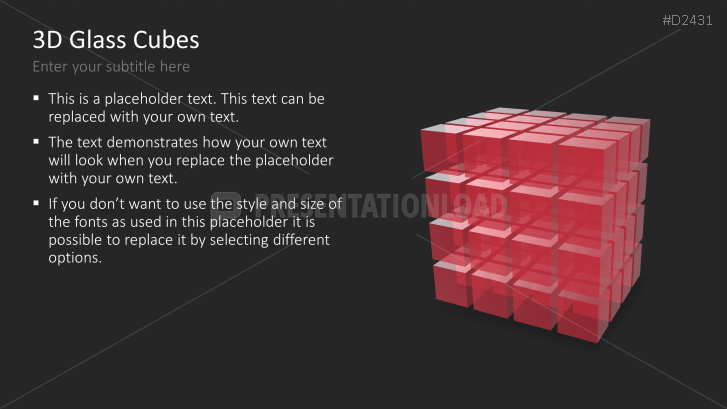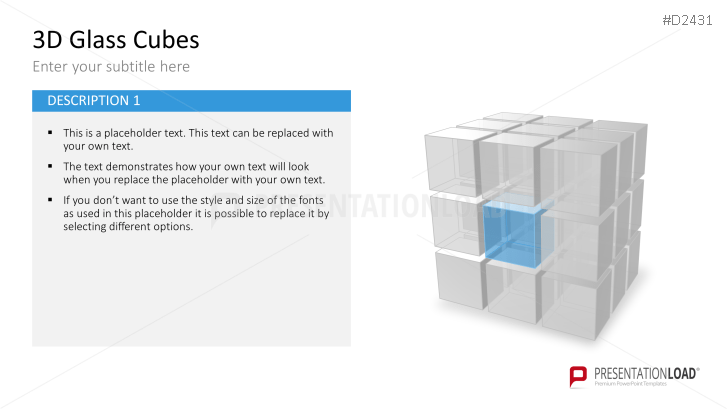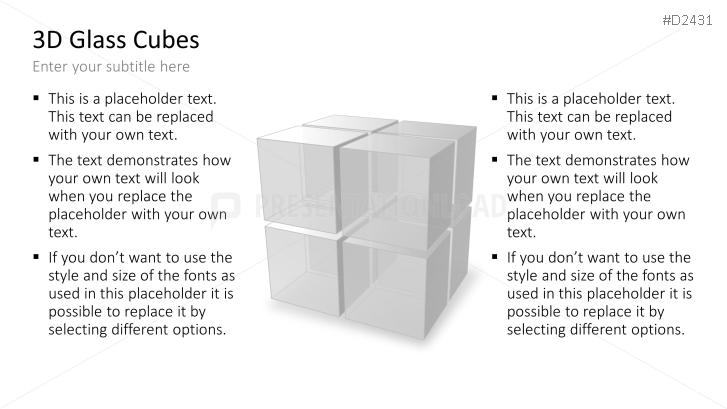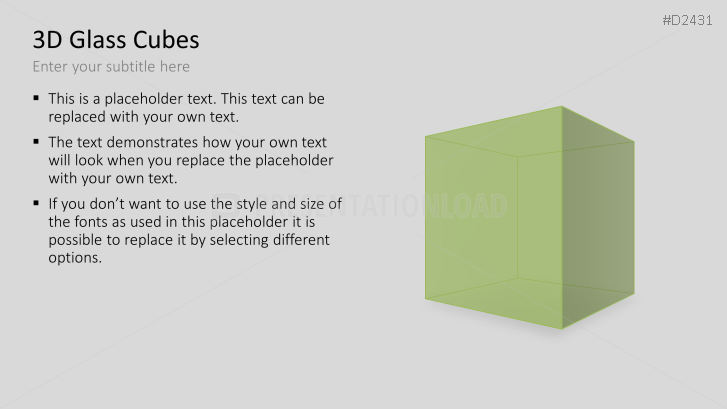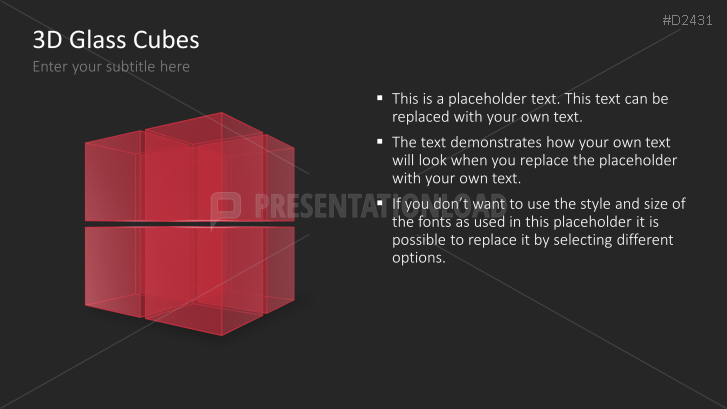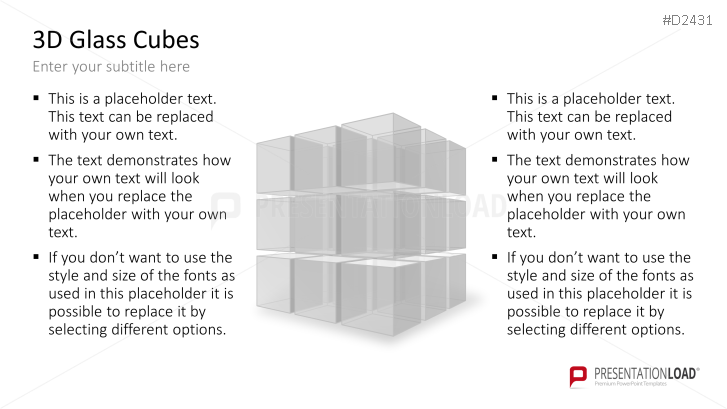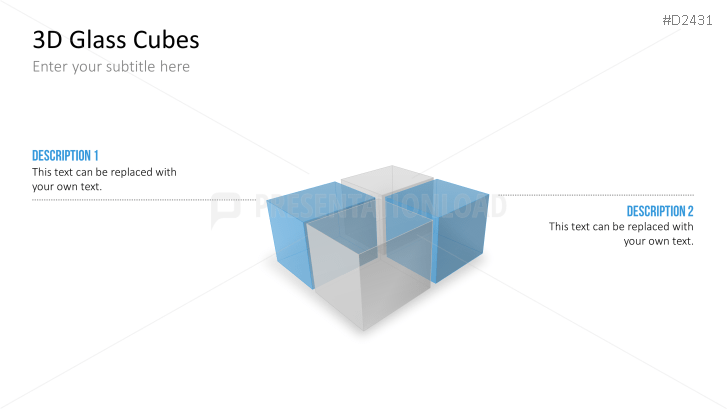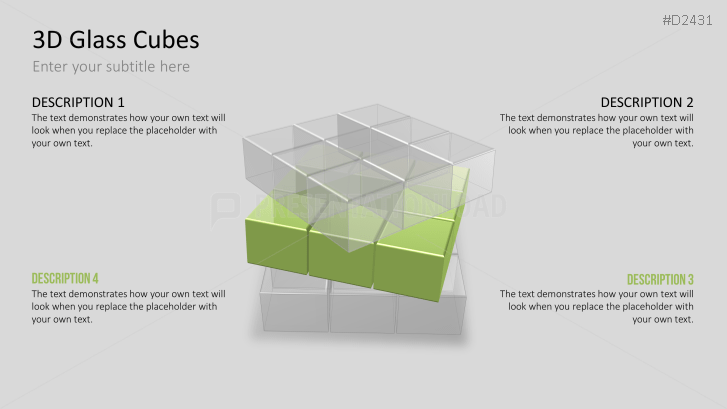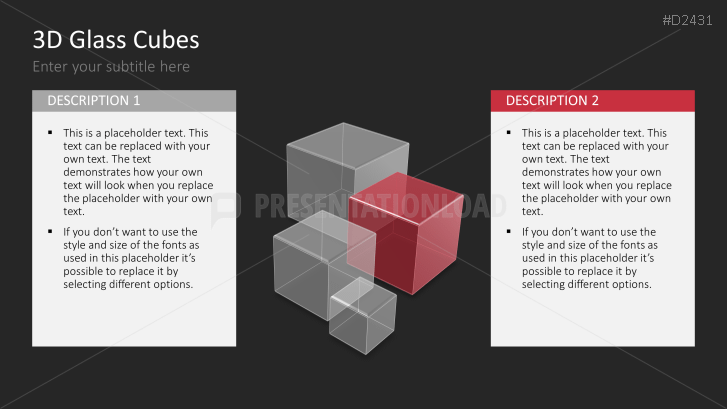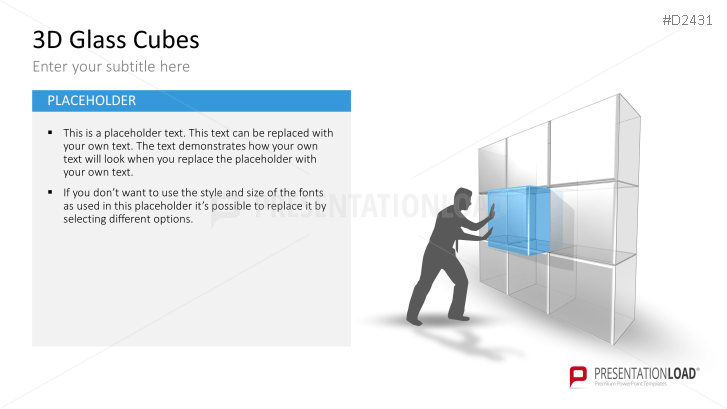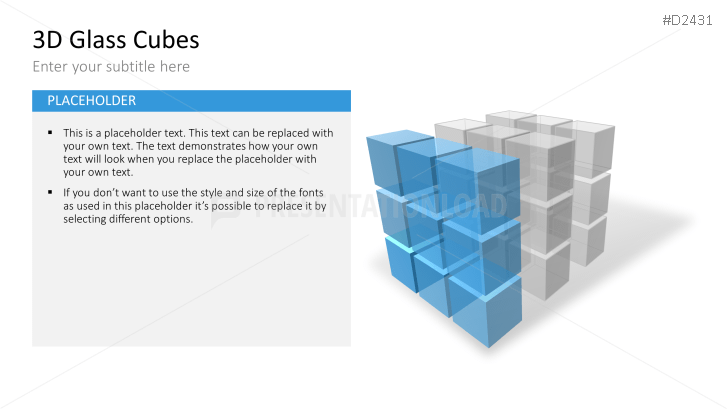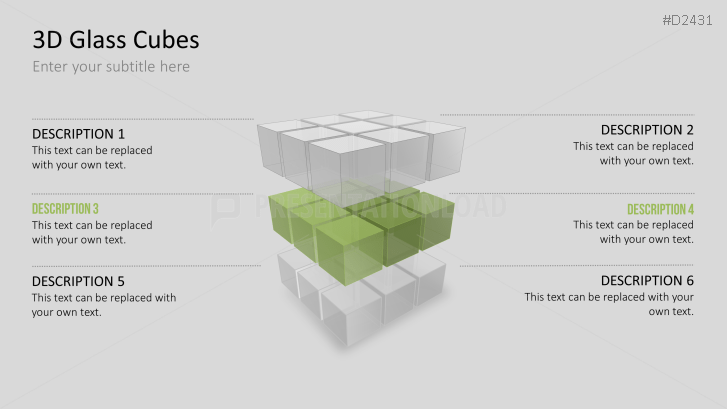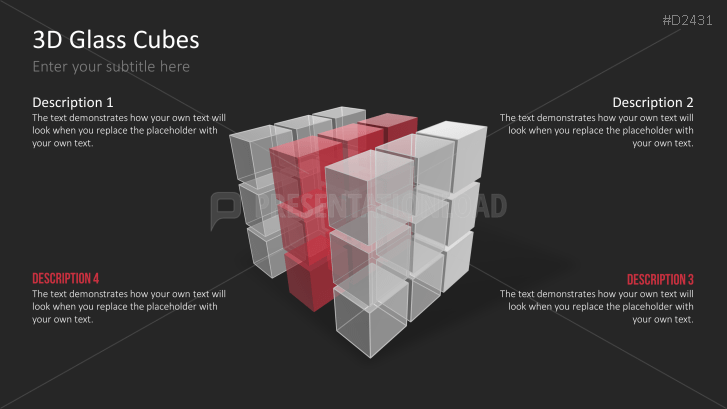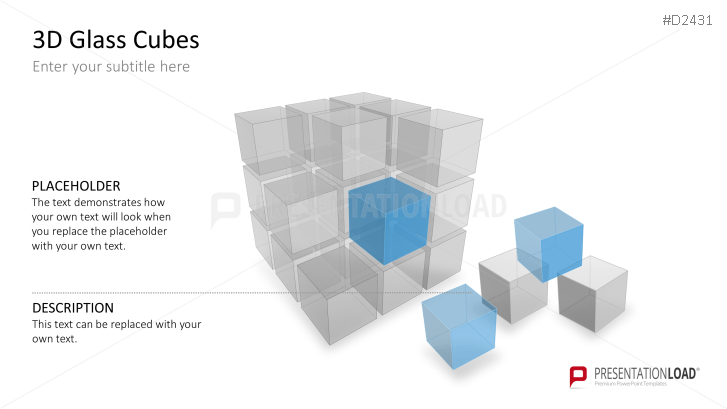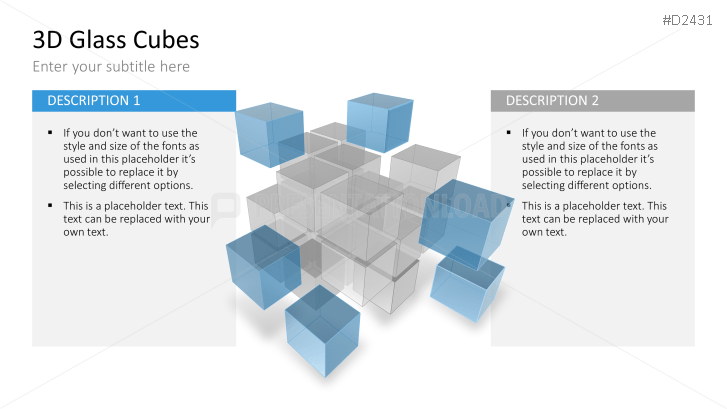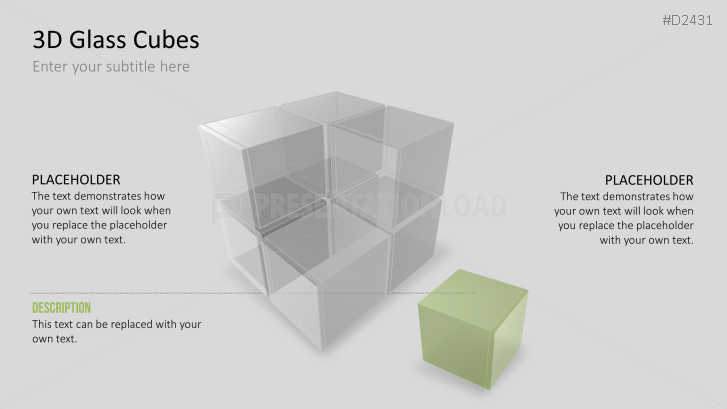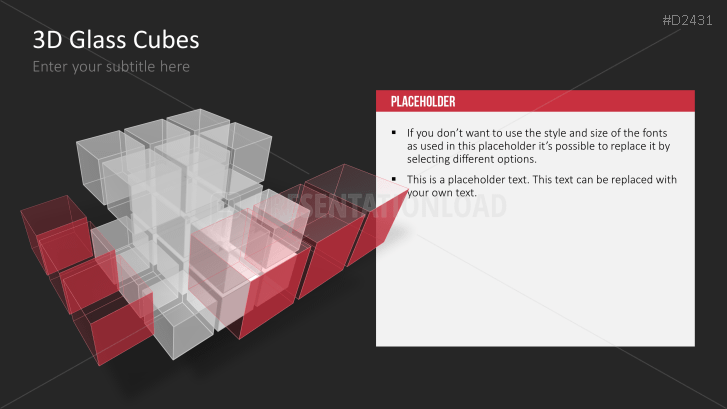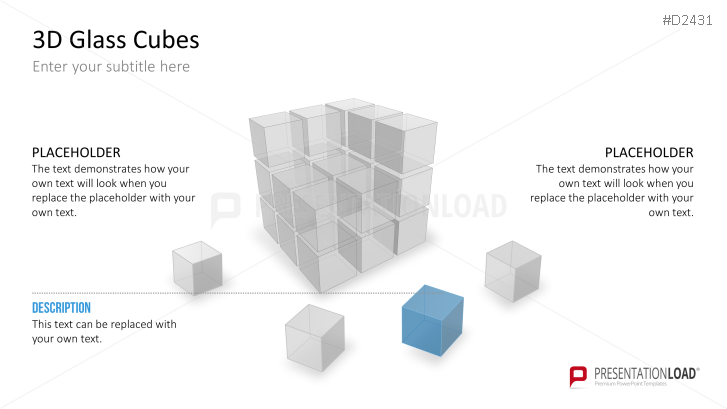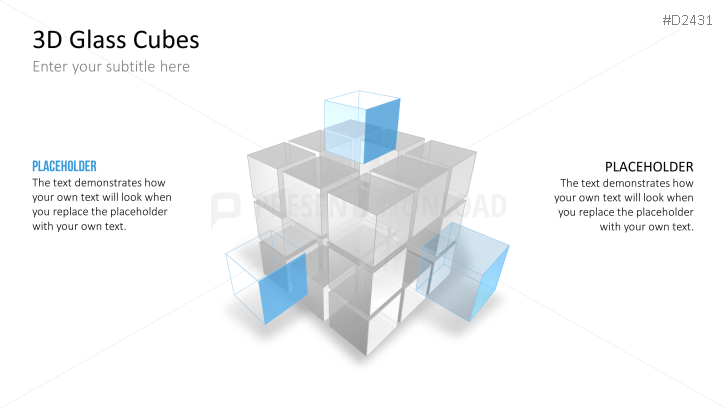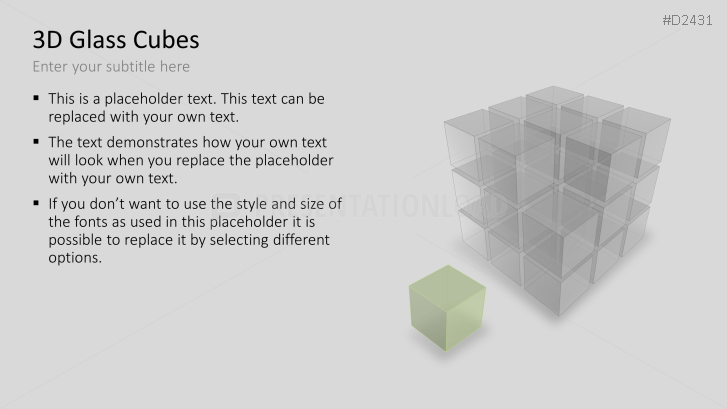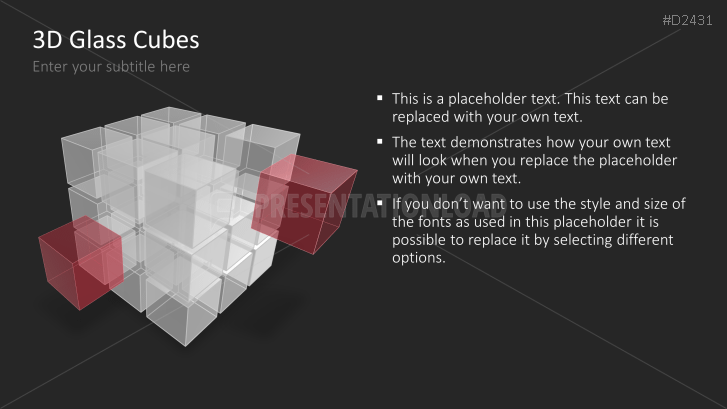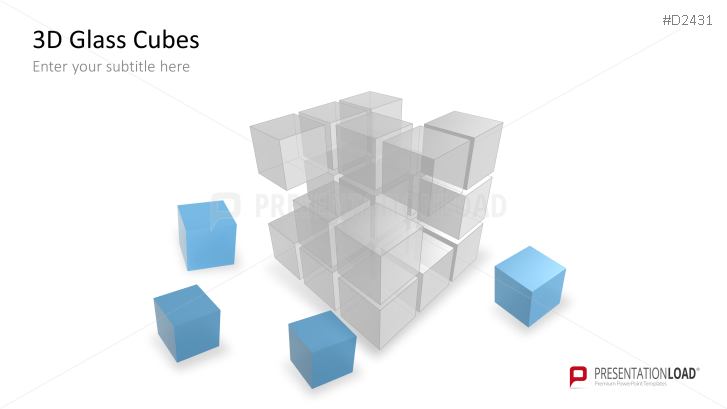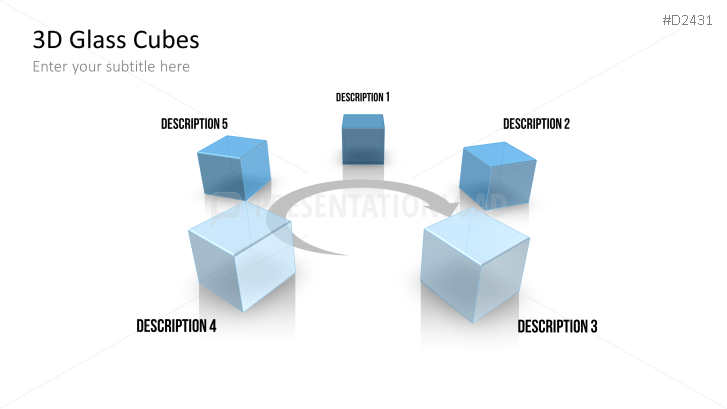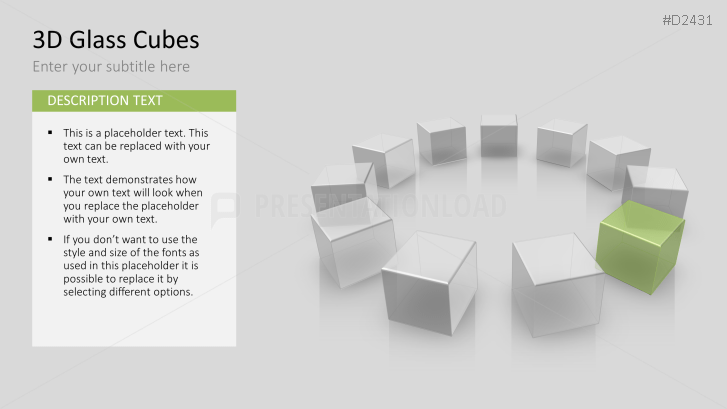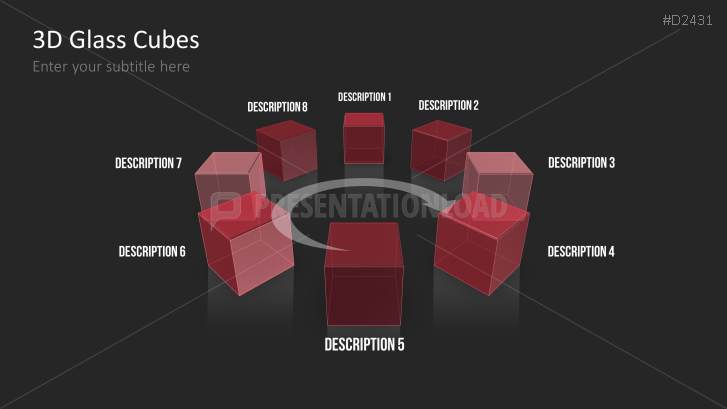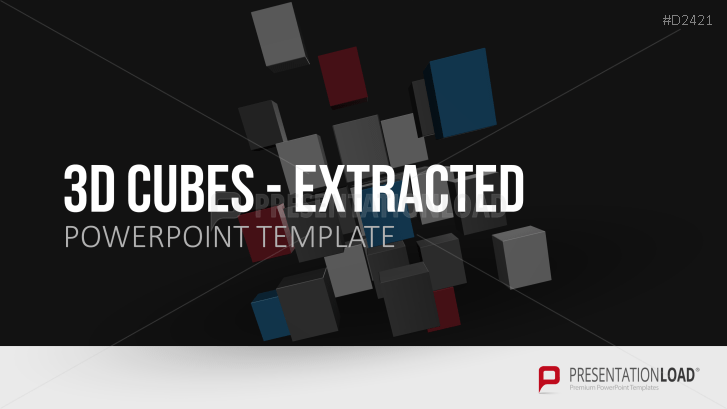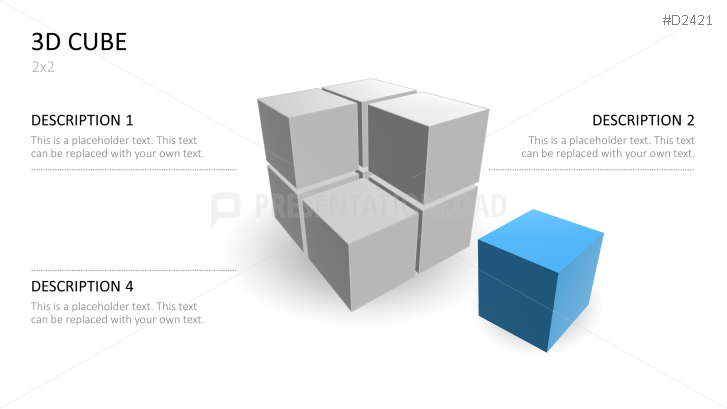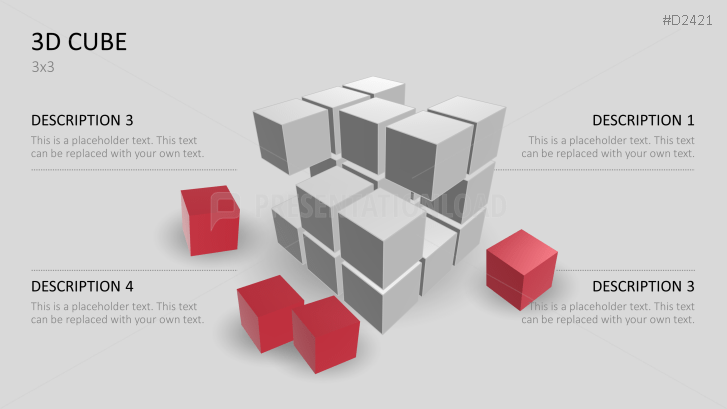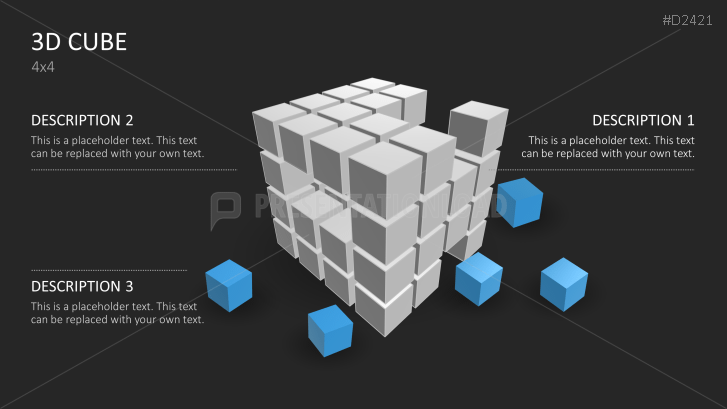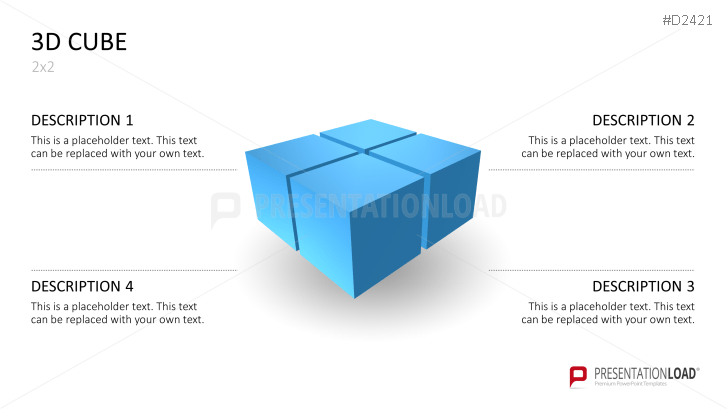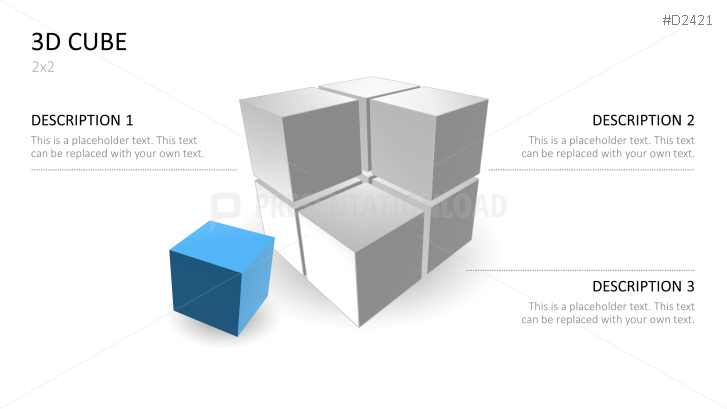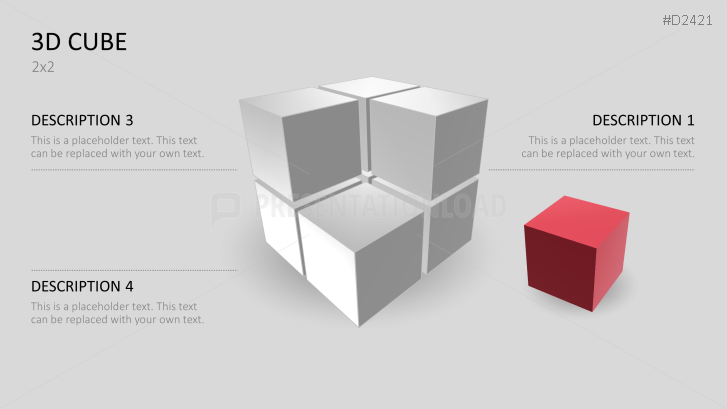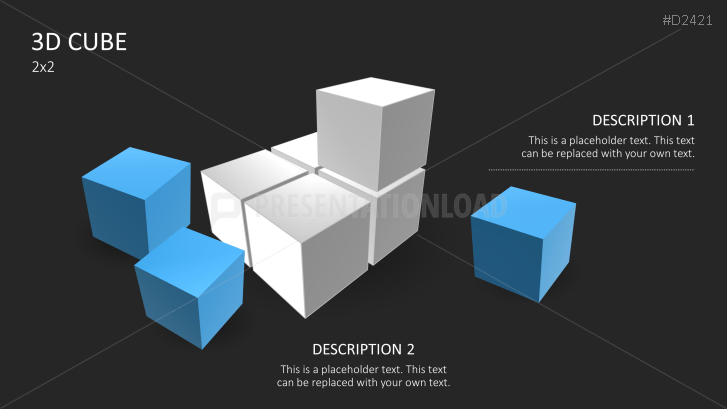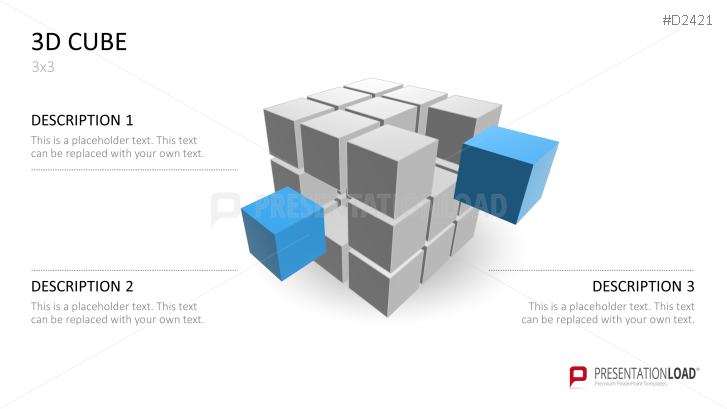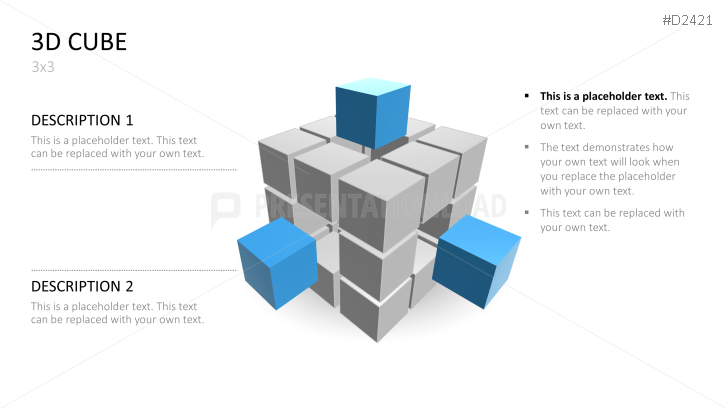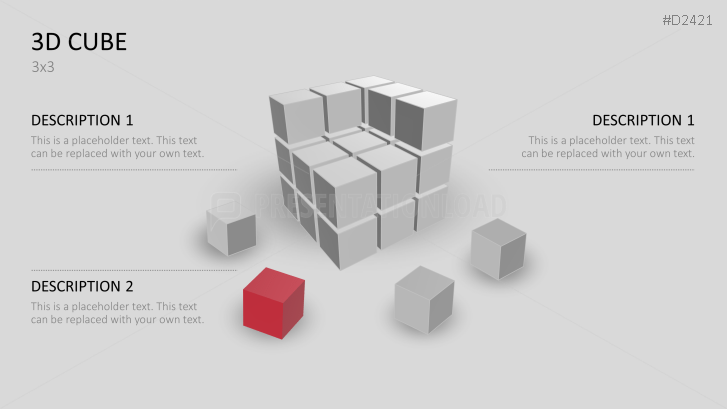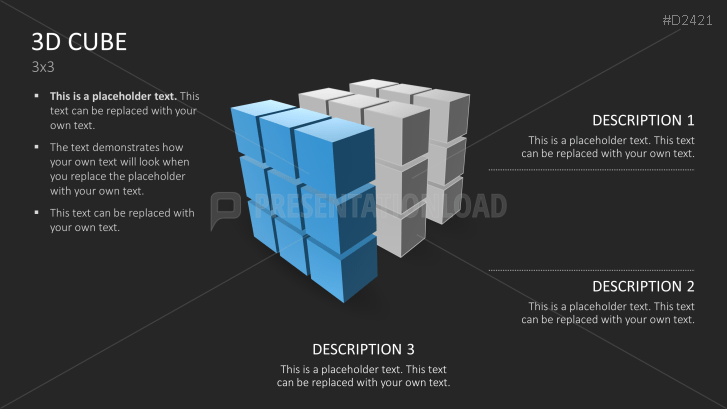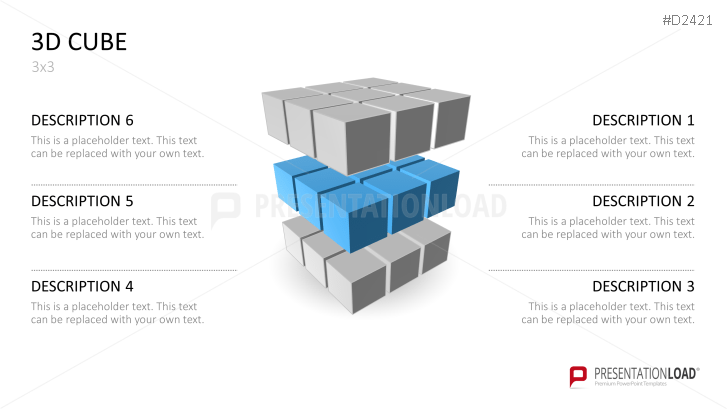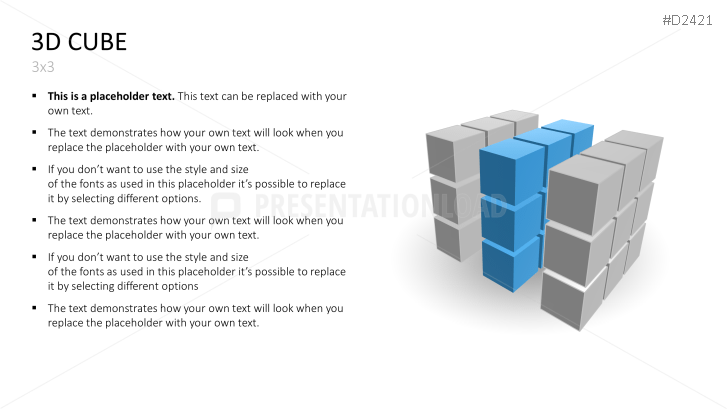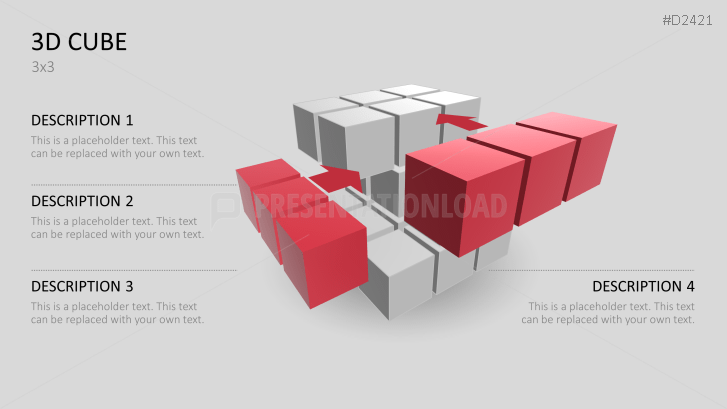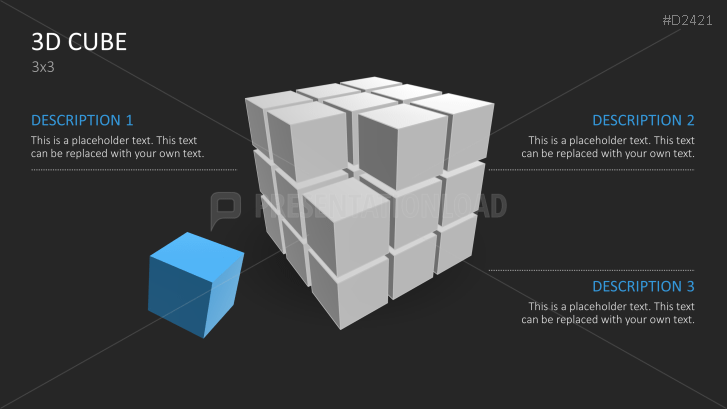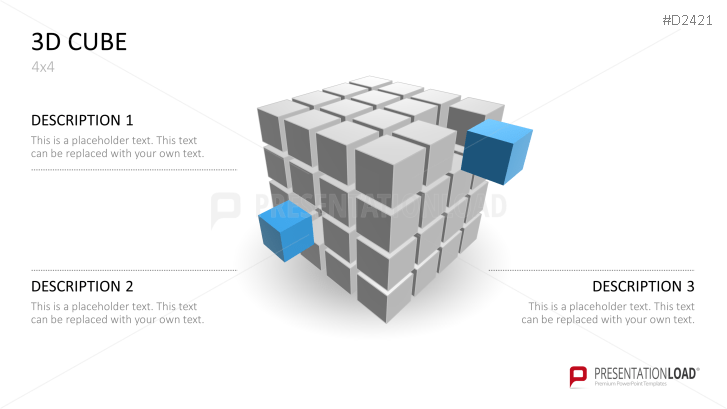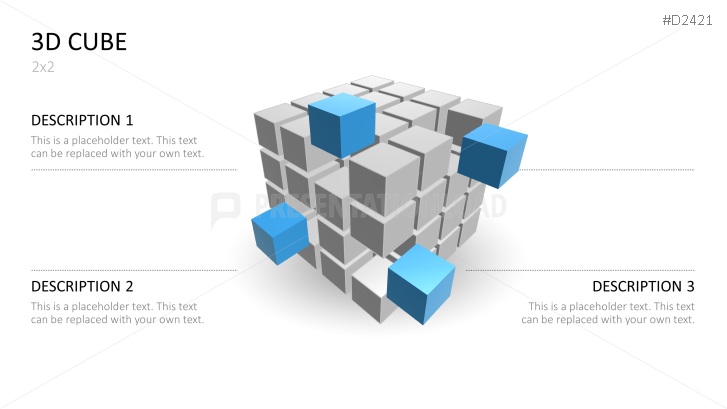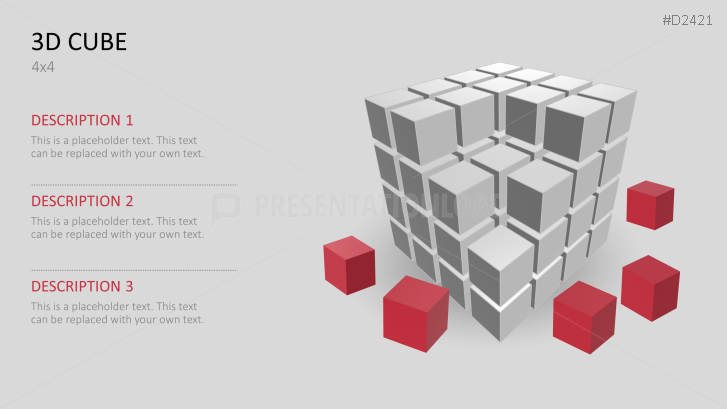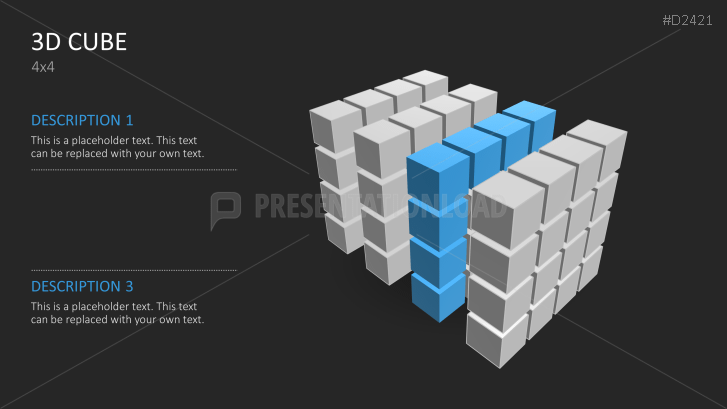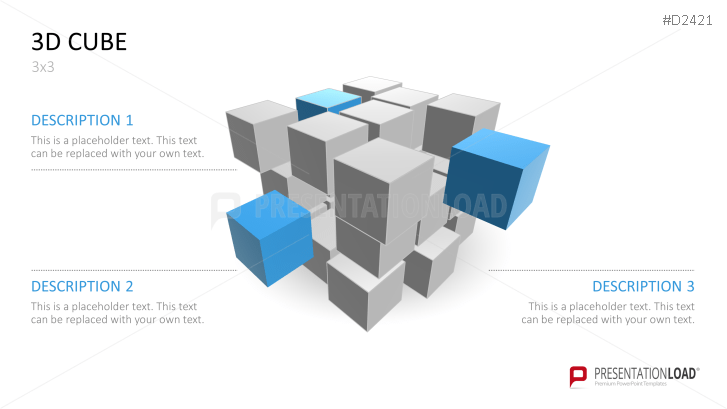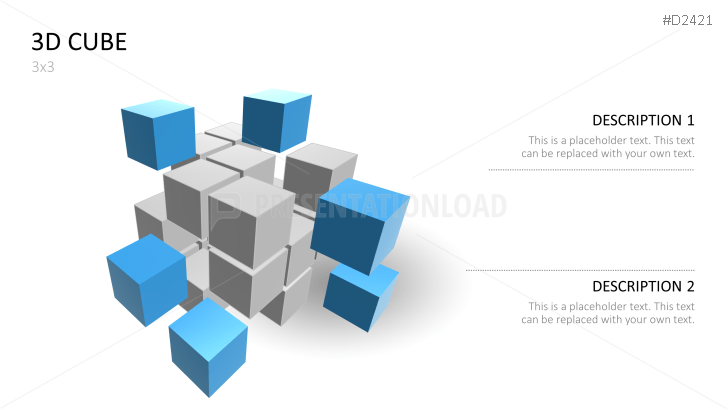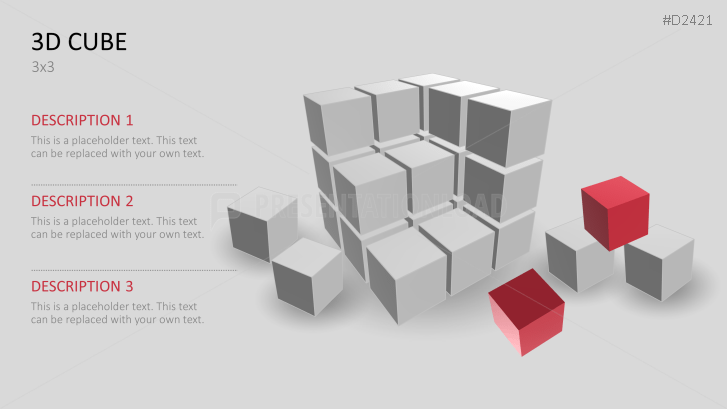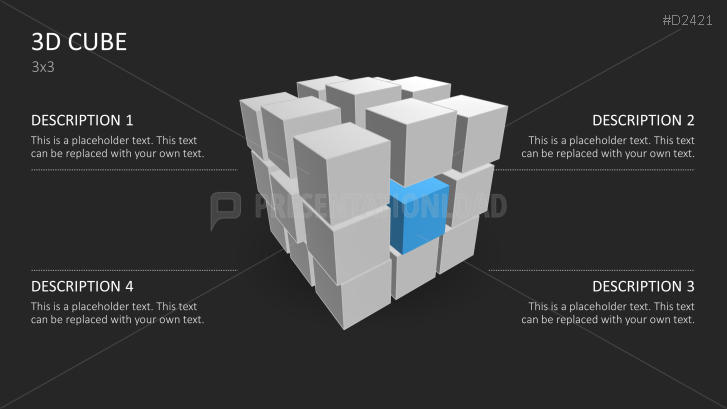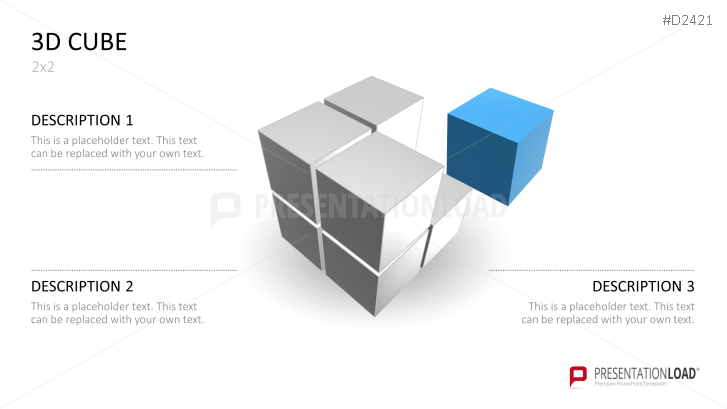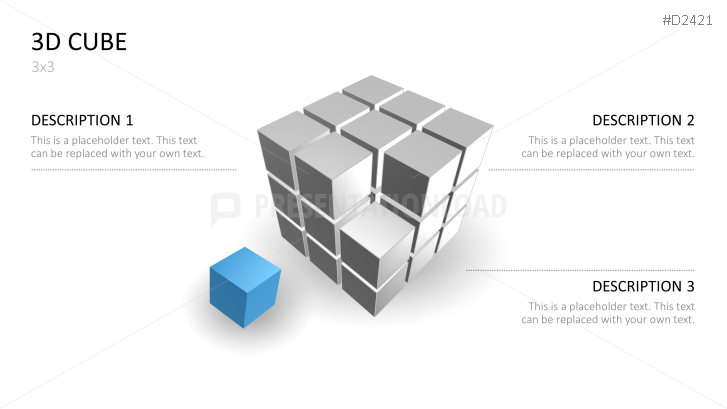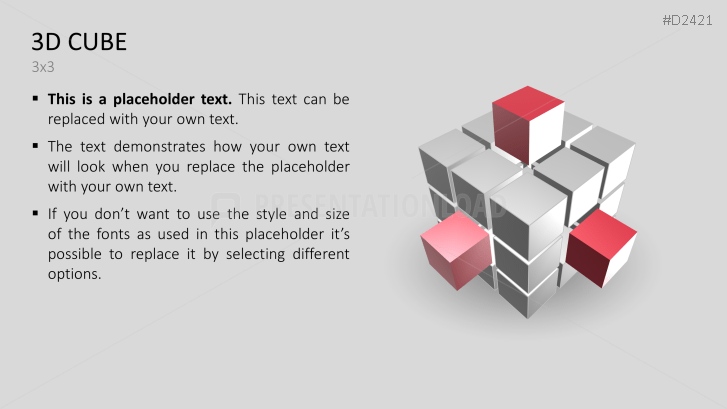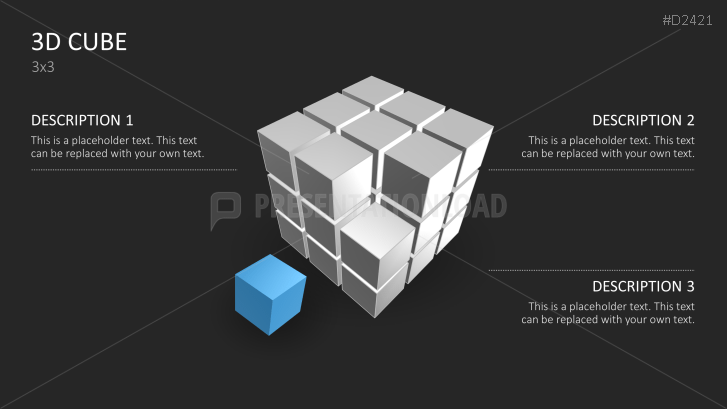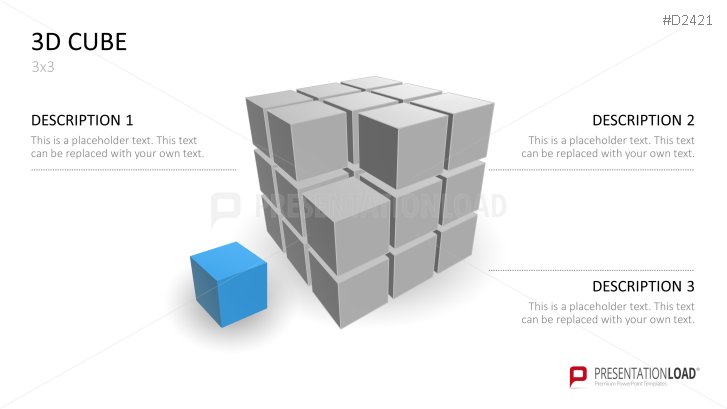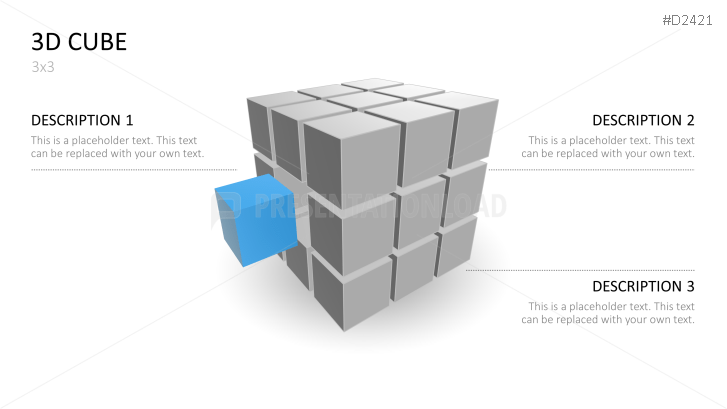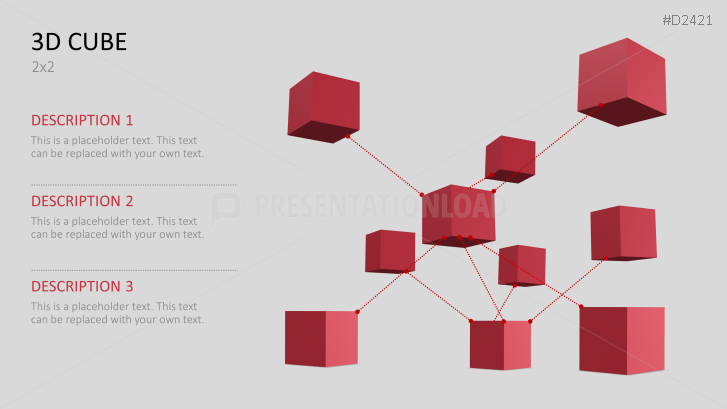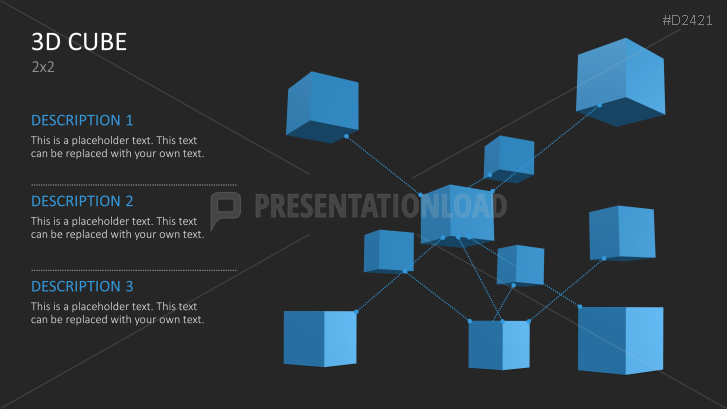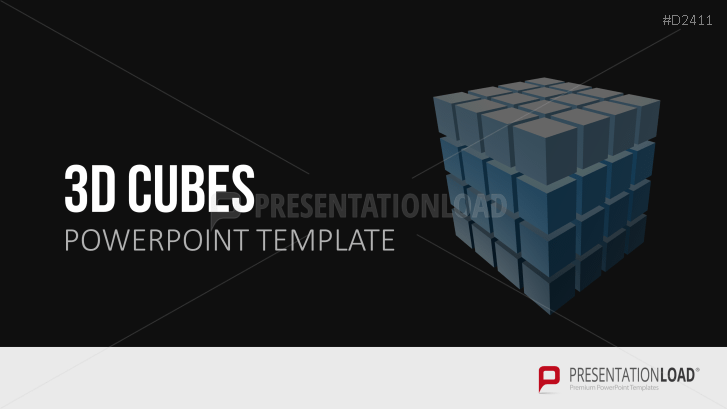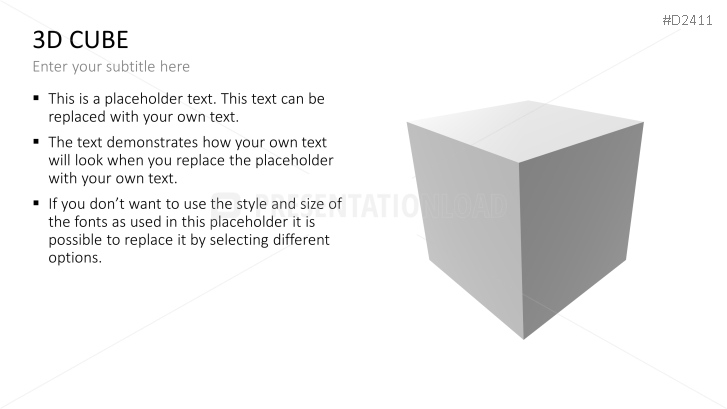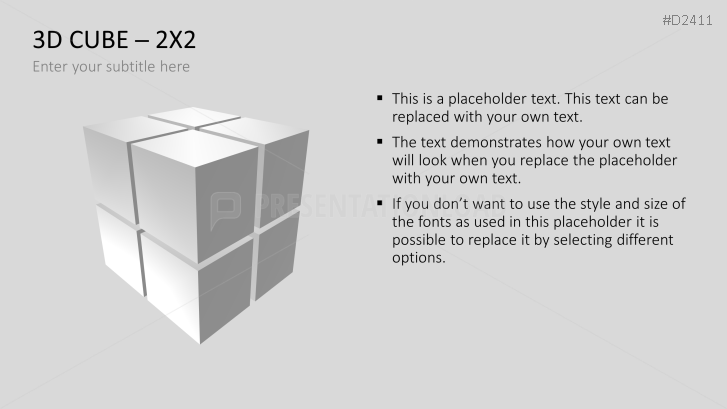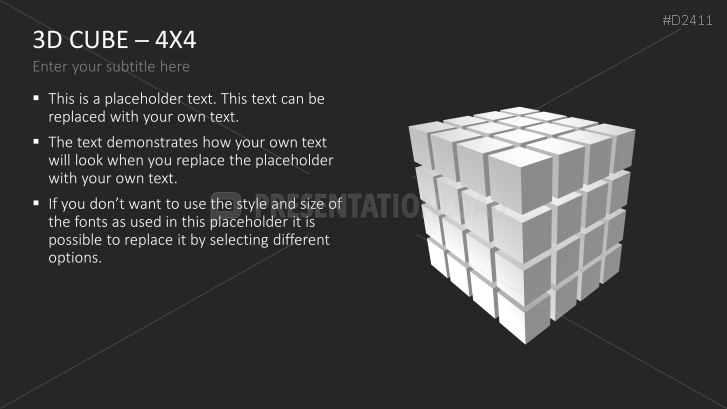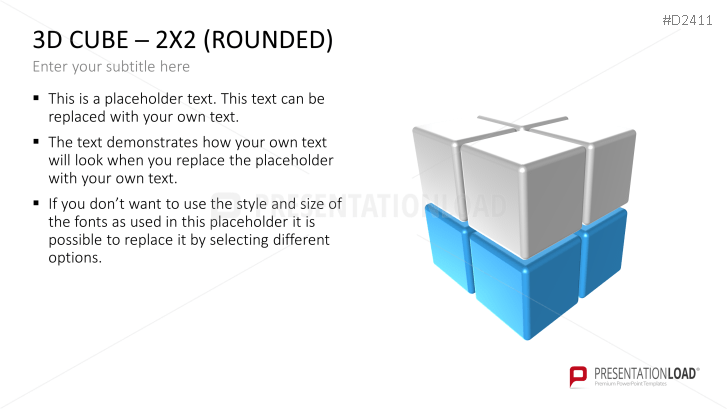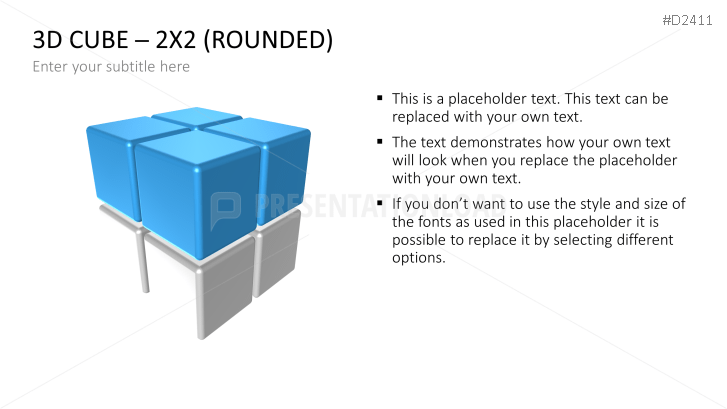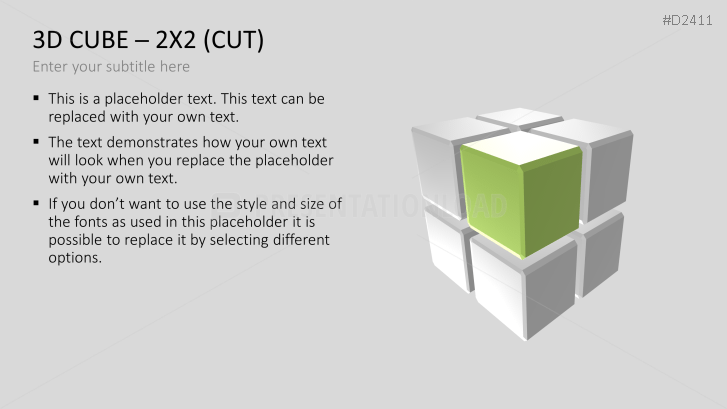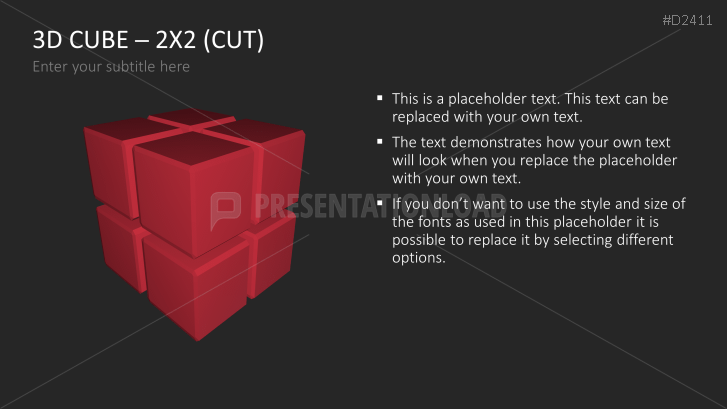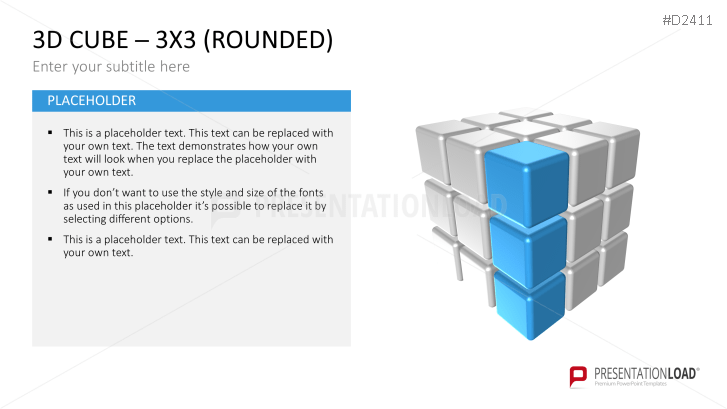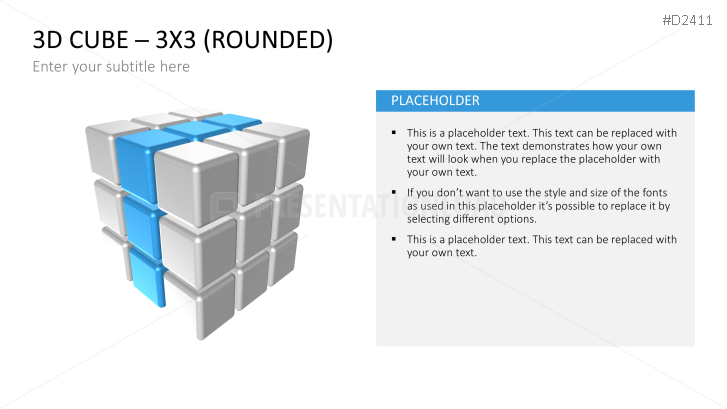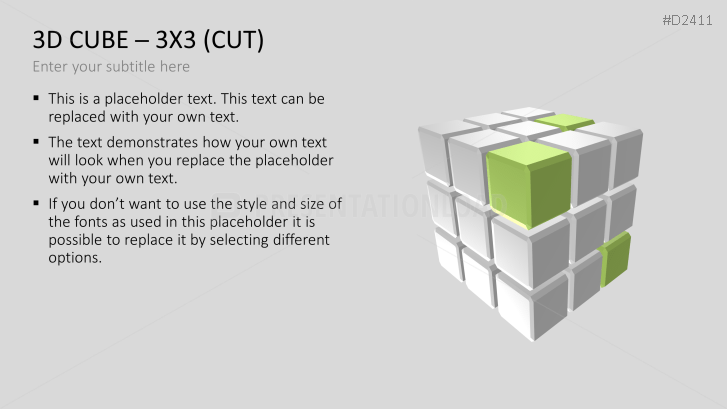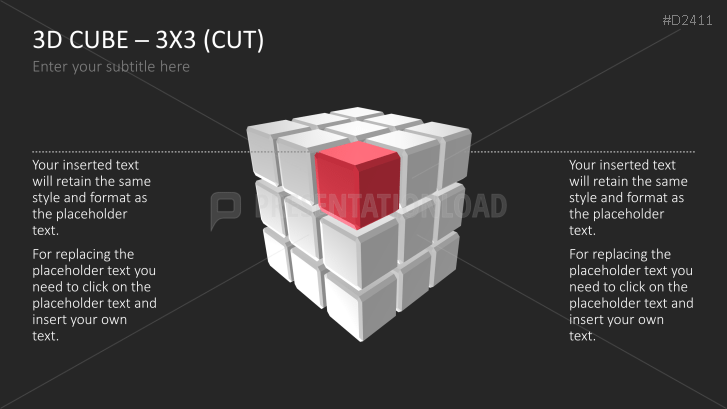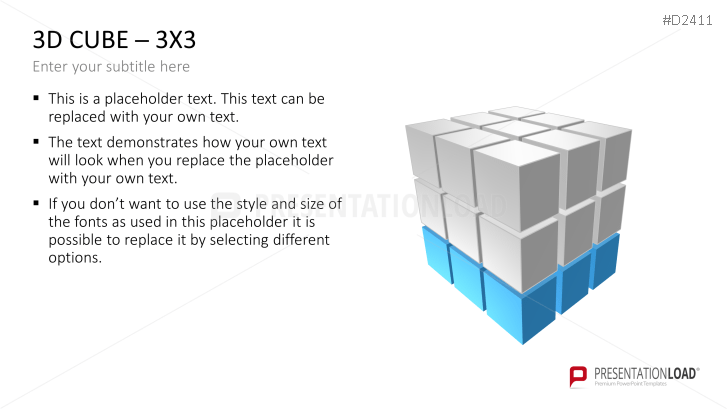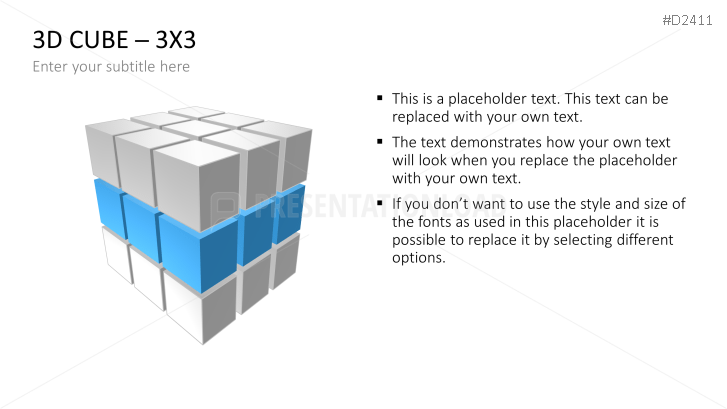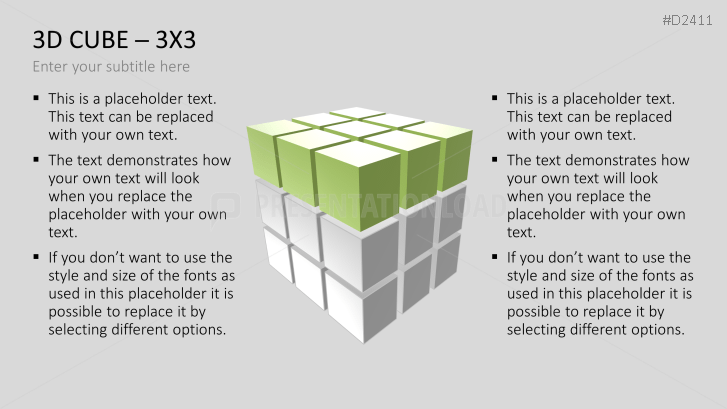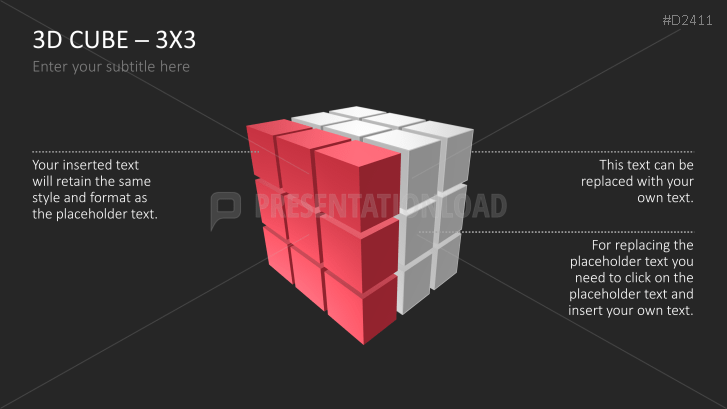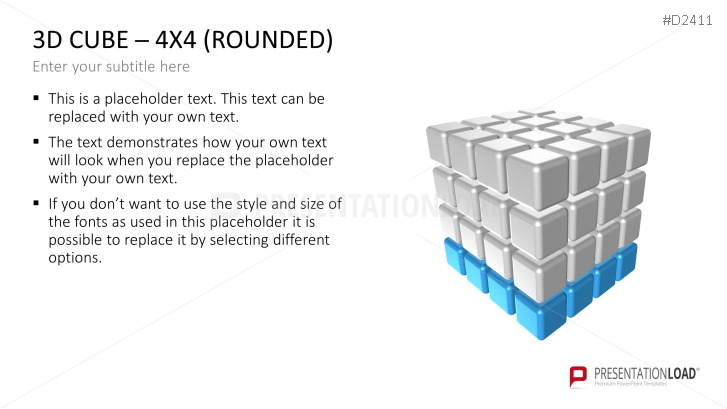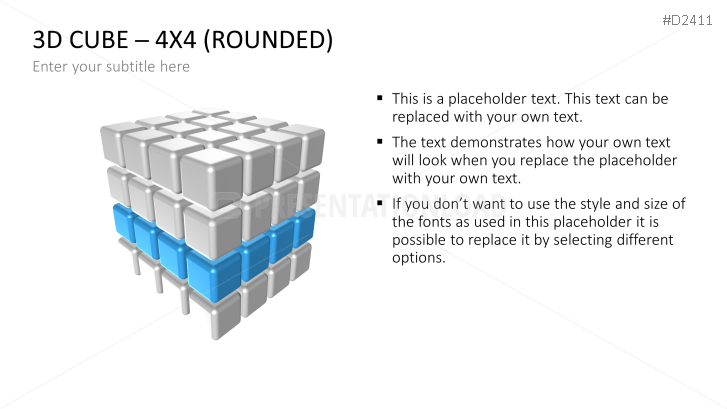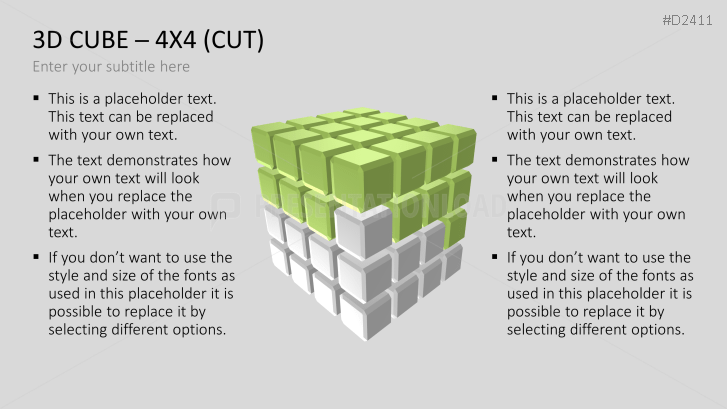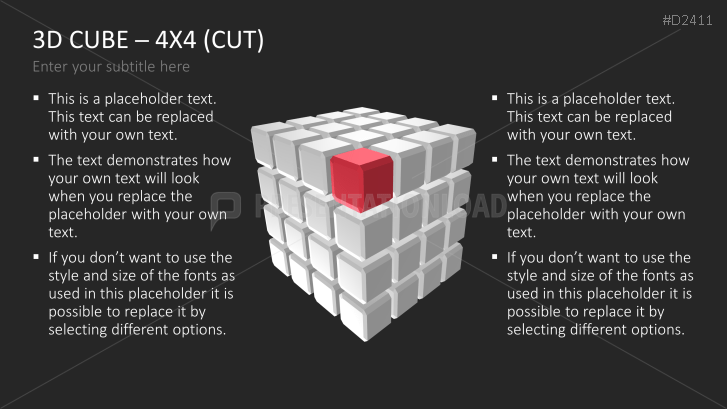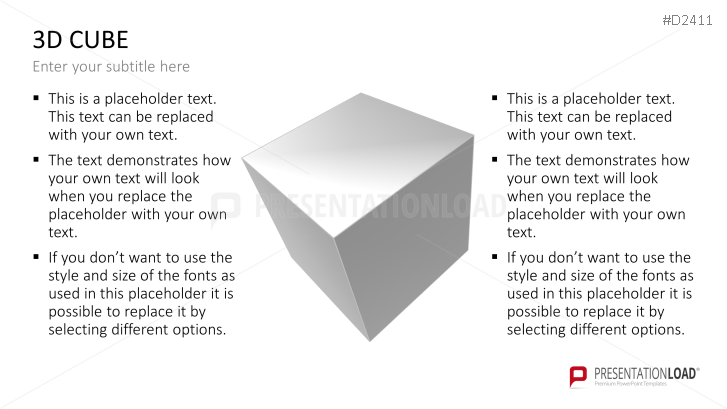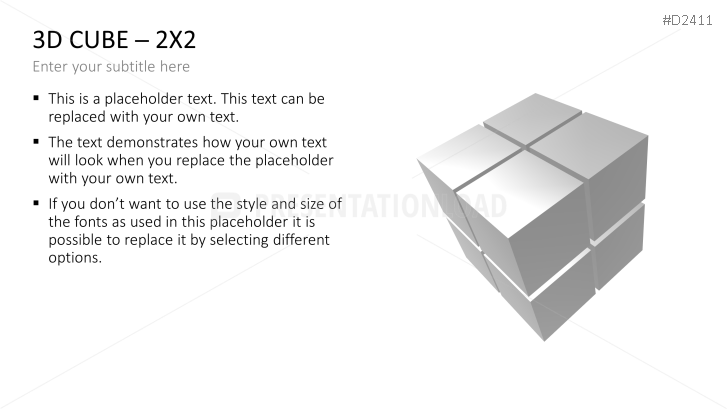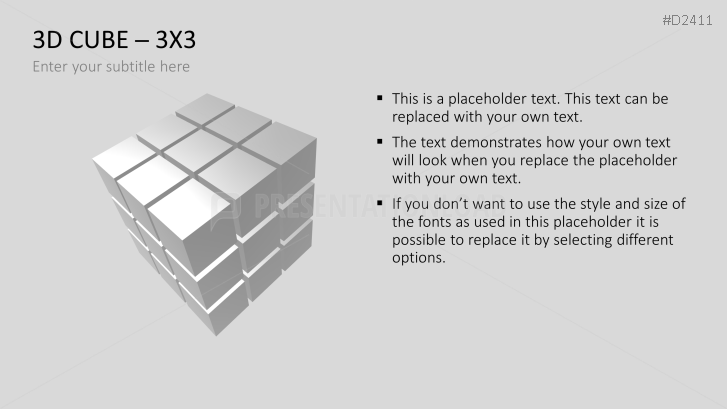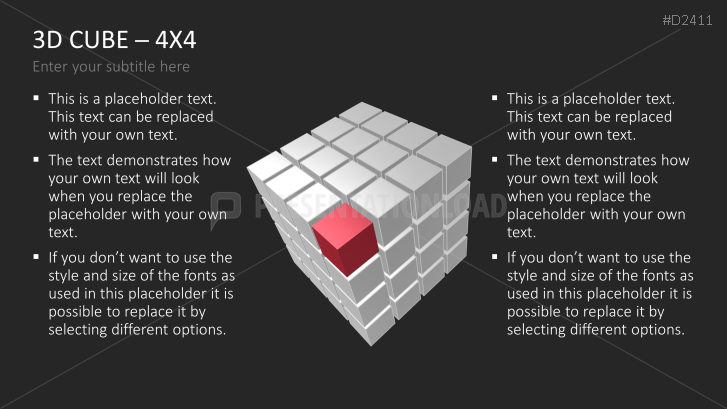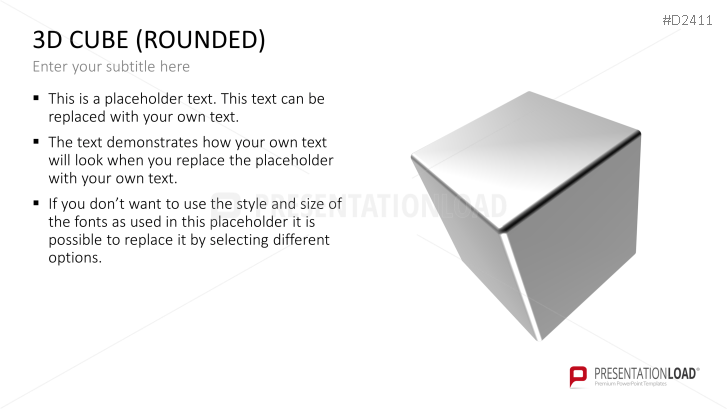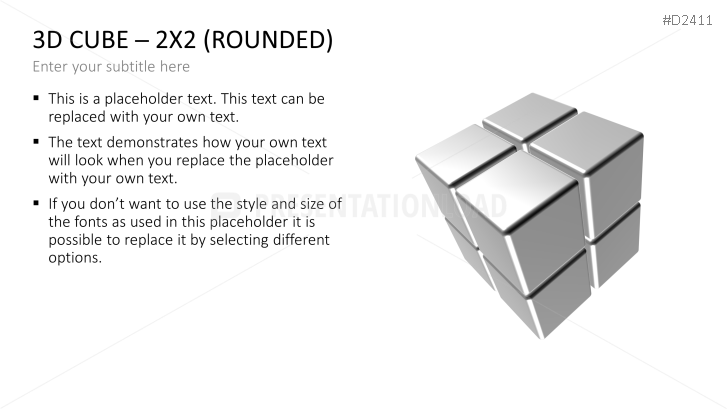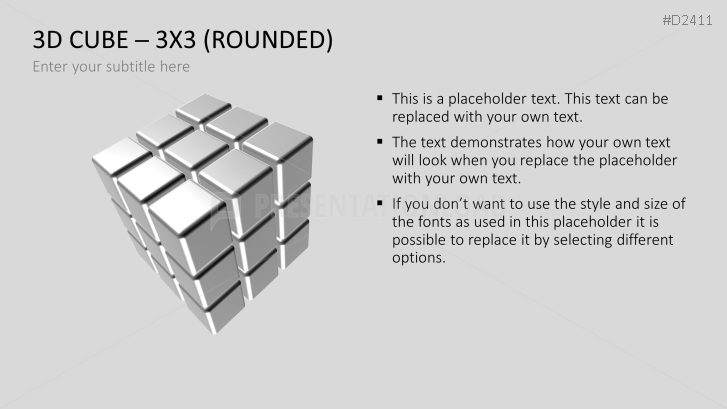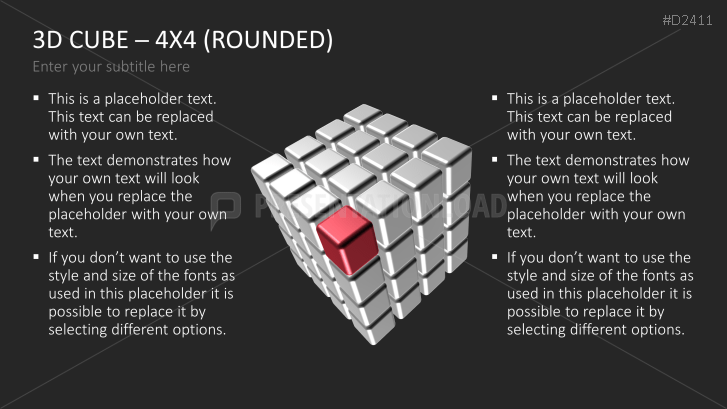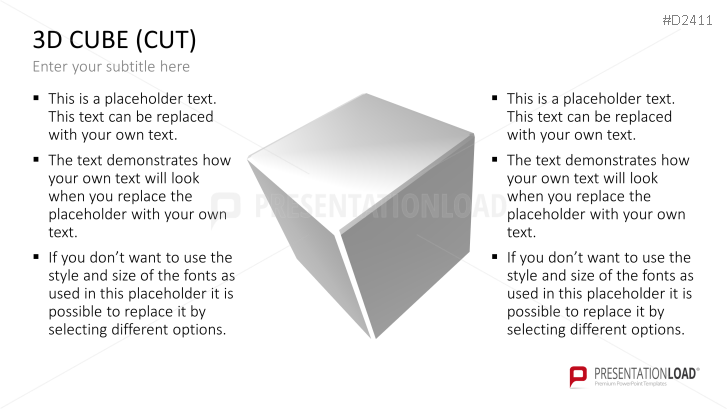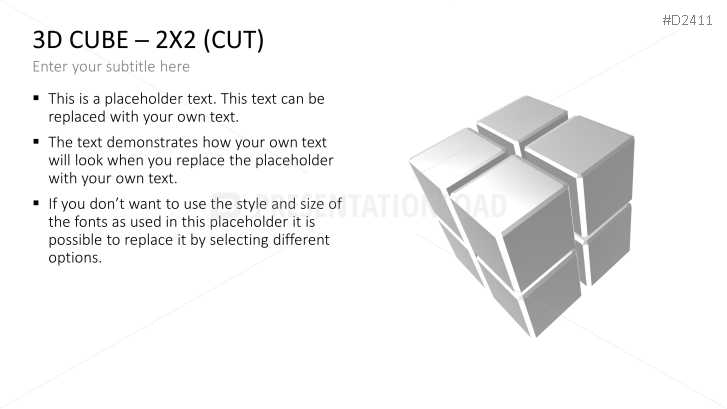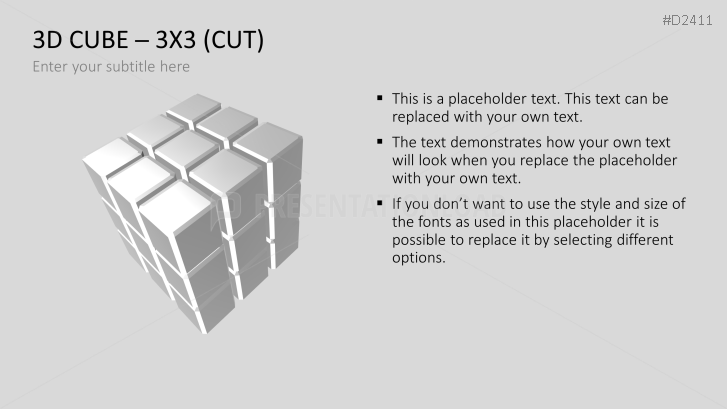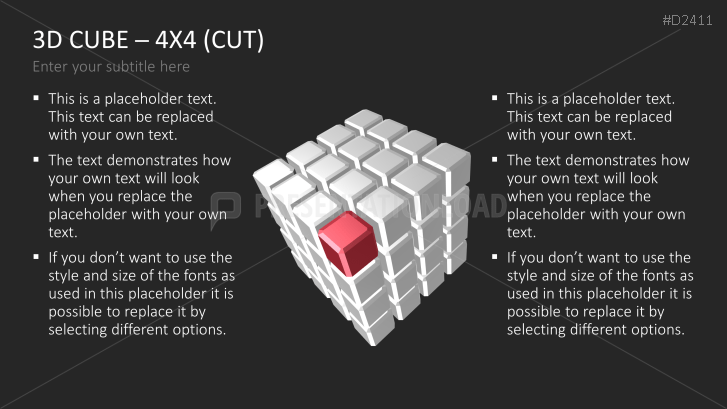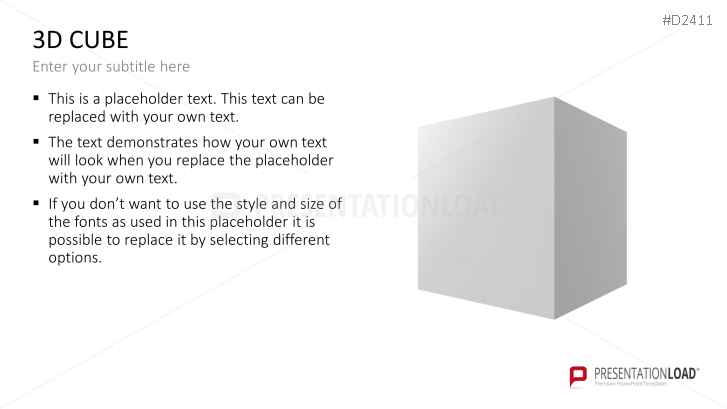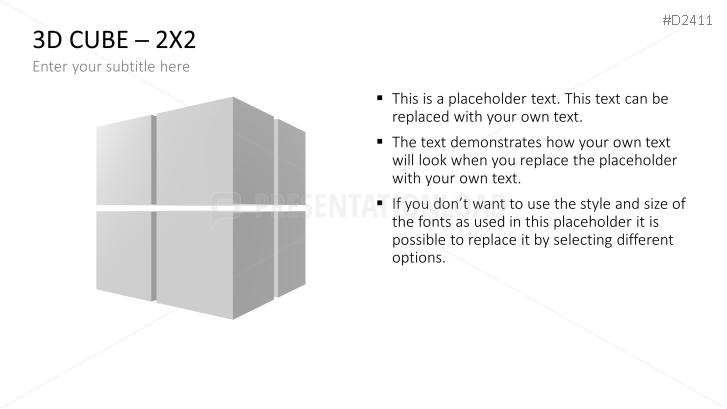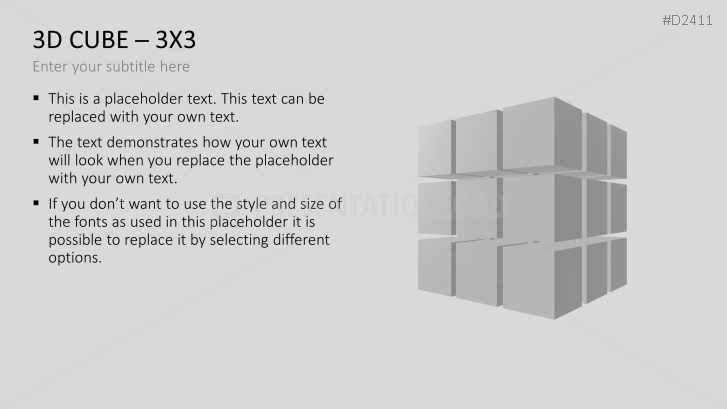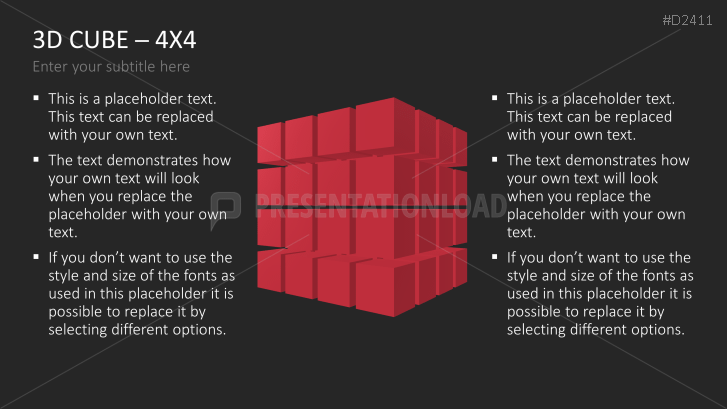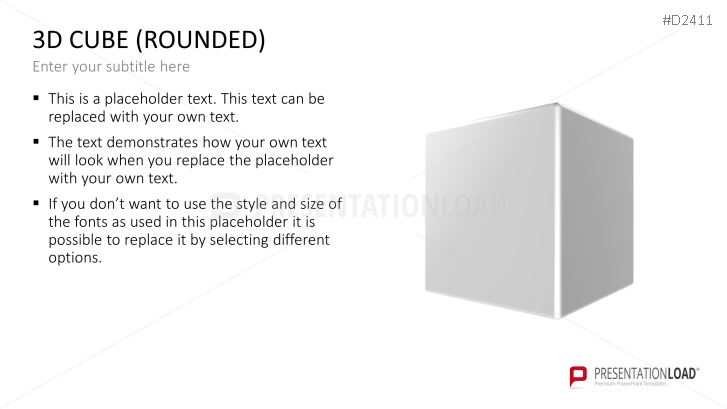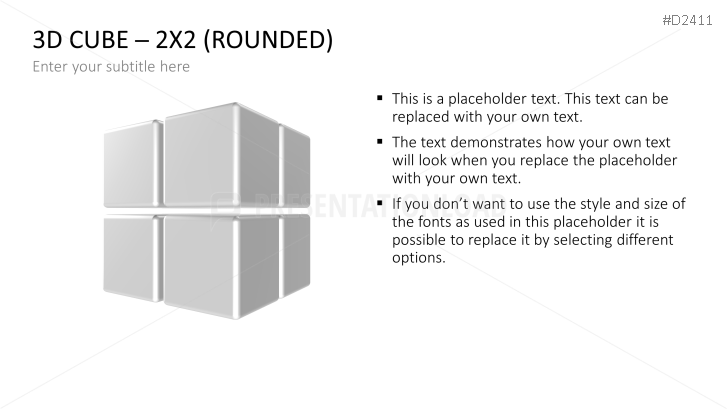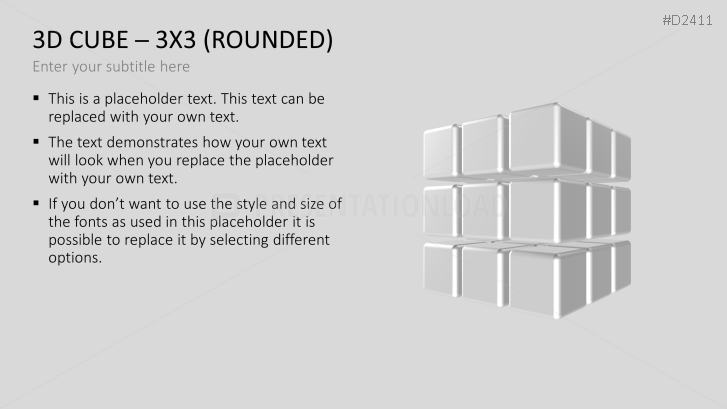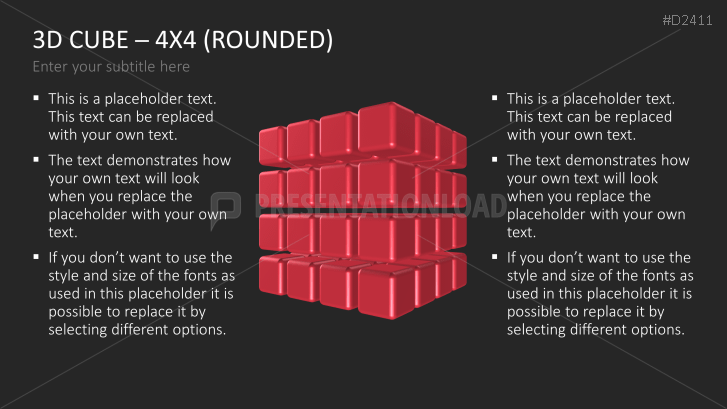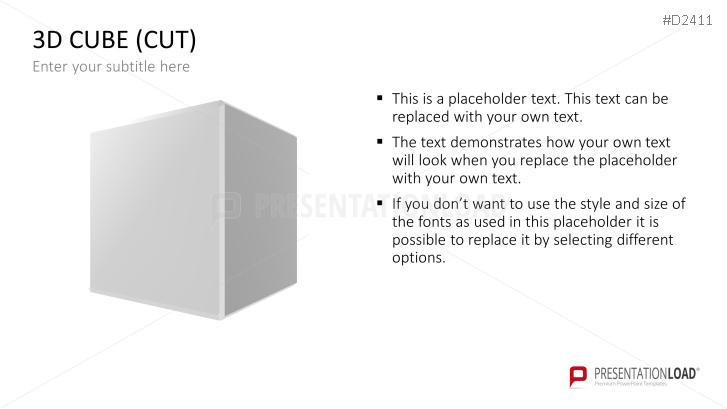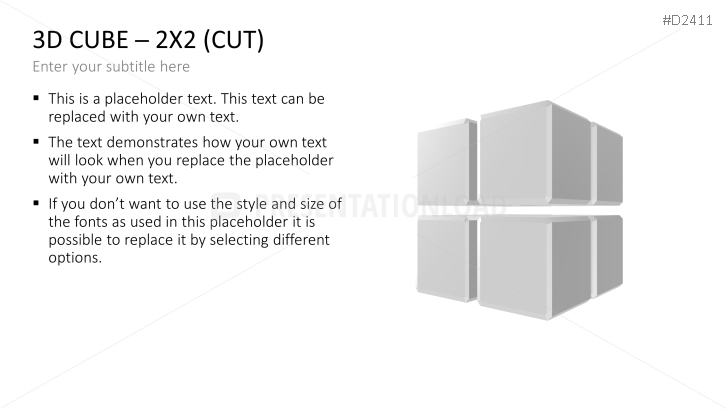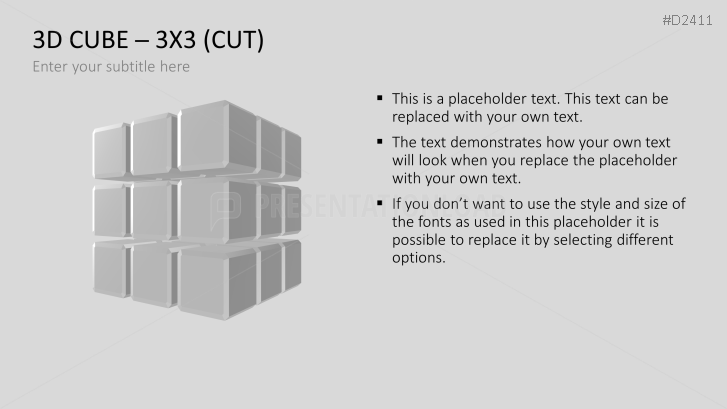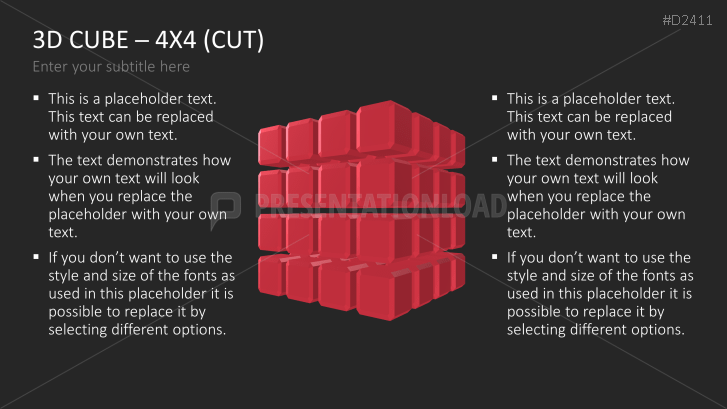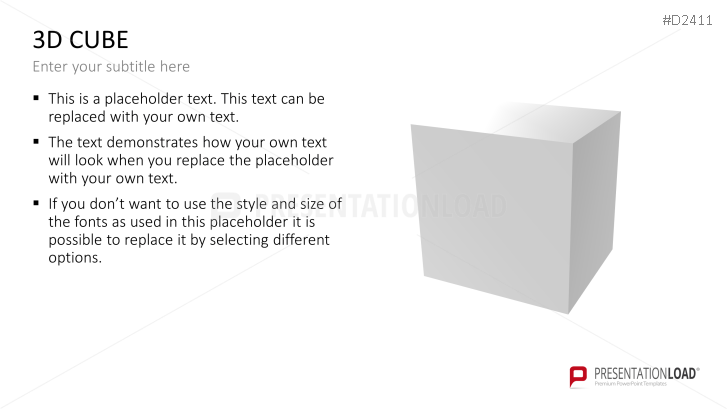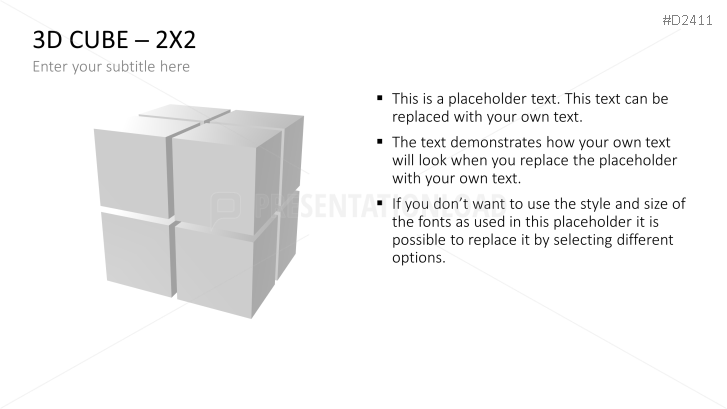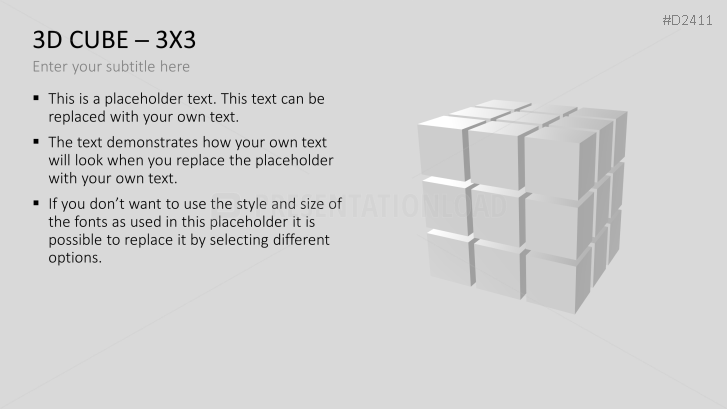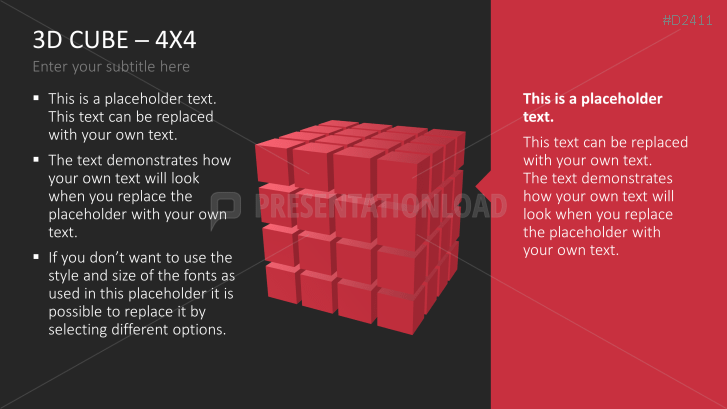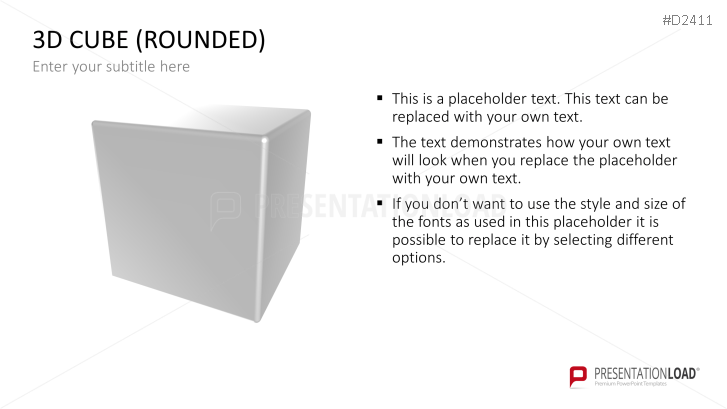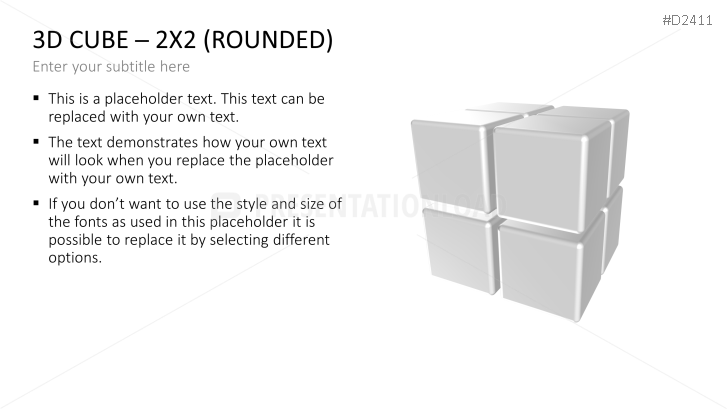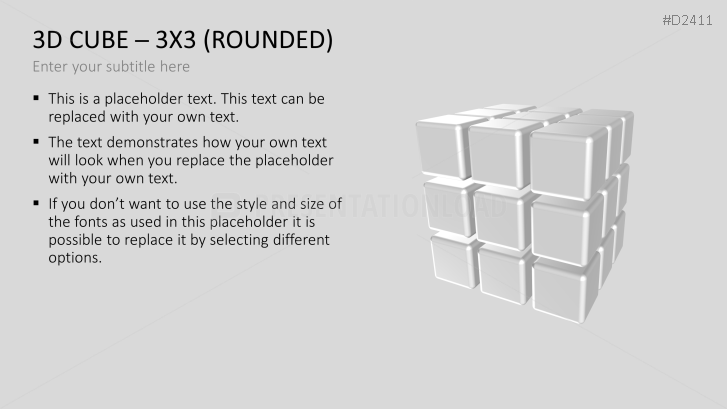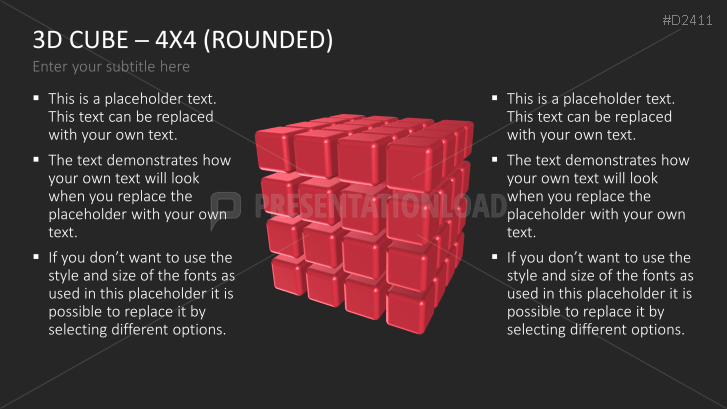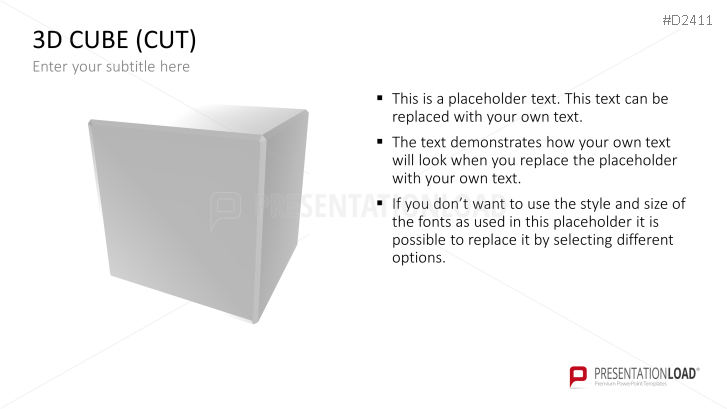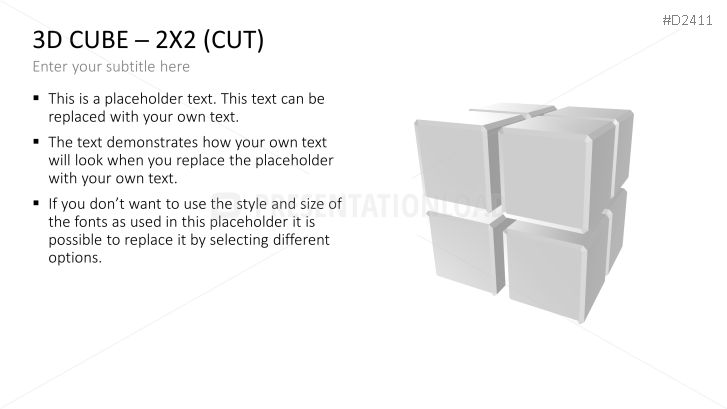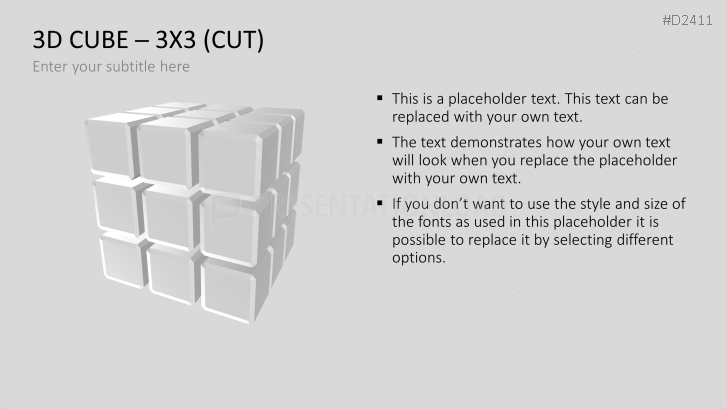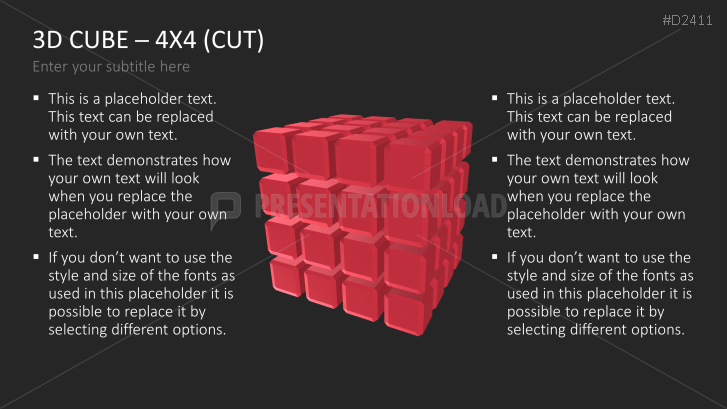 D2431 3D Glass Cubes (40 Slides)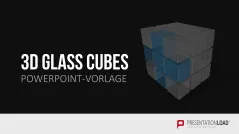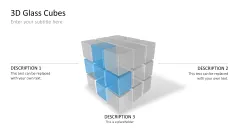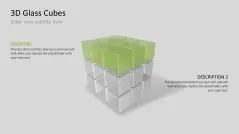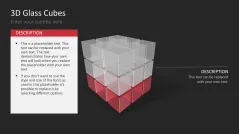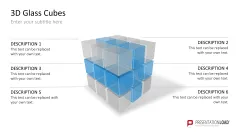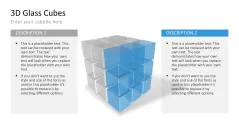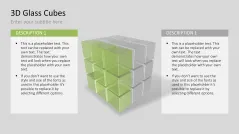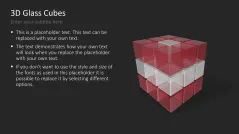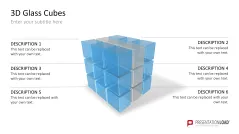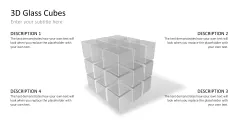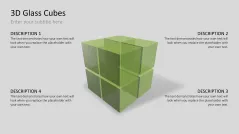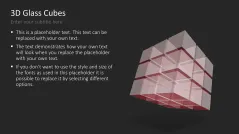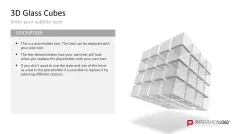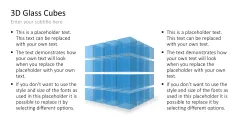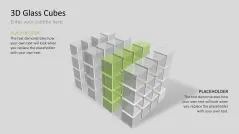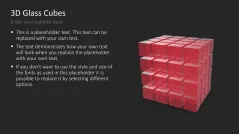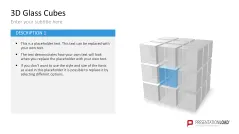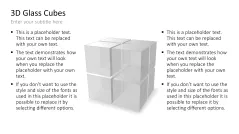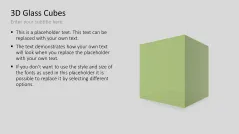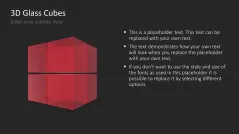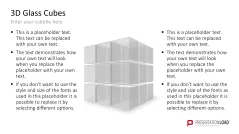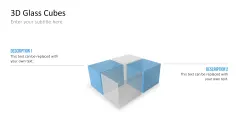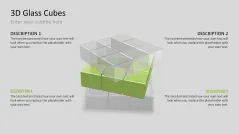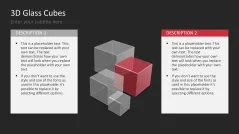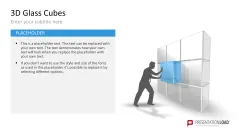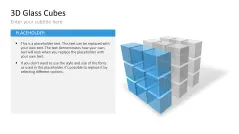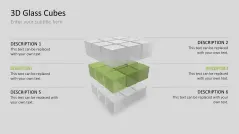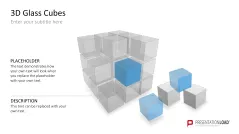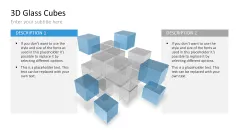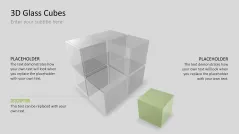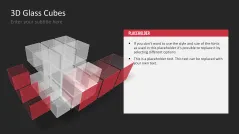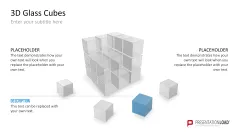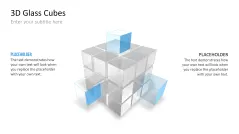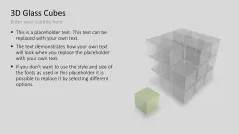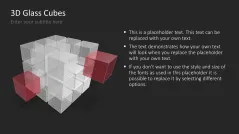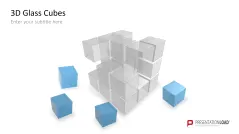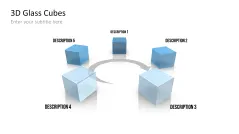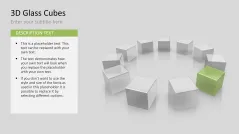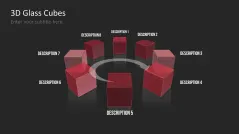 D2421 3D Cubes Extraction (32 Slides)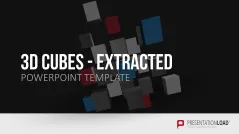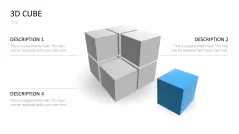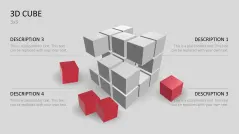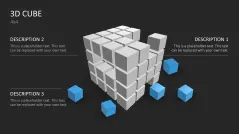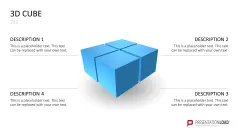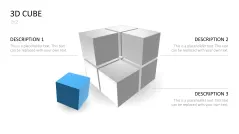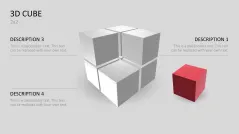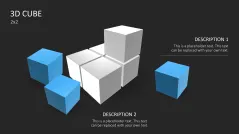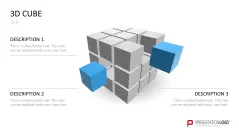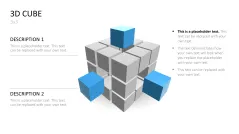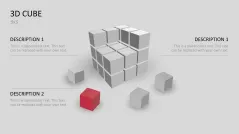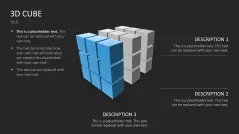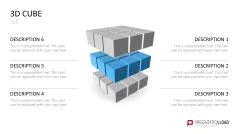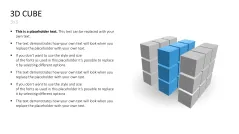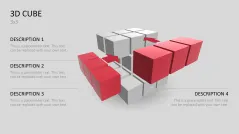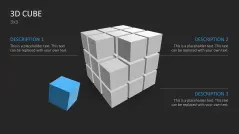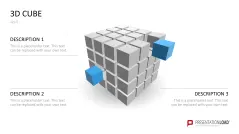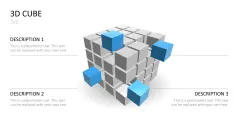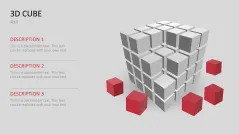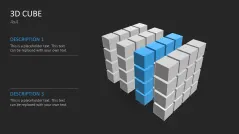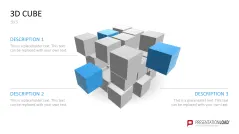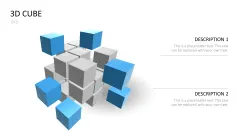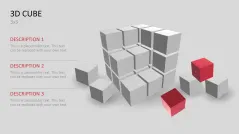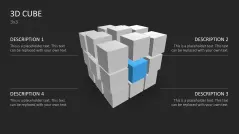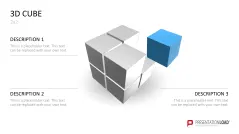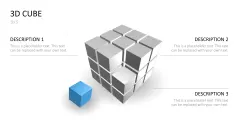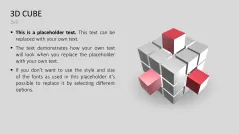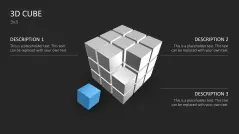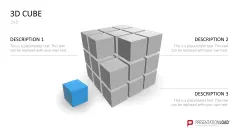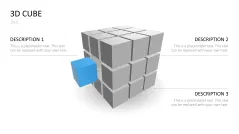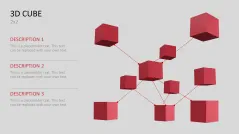 D2411 3D Cubes (56 Slides)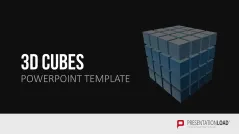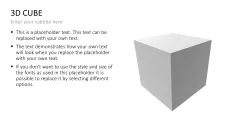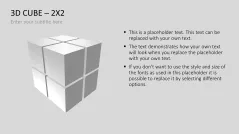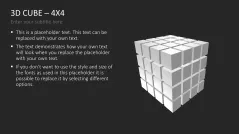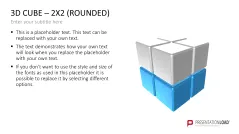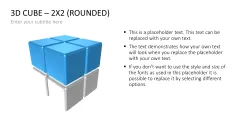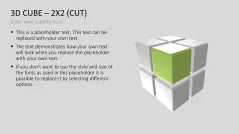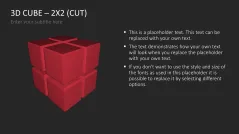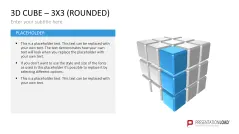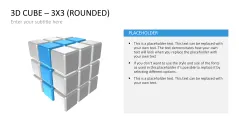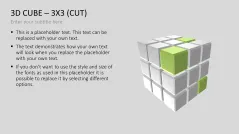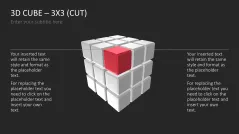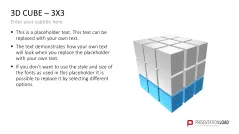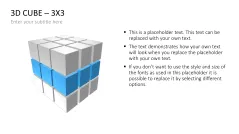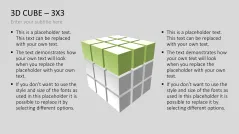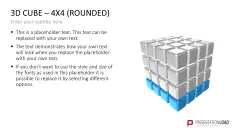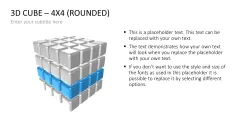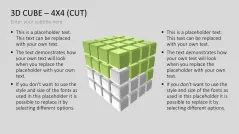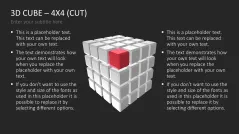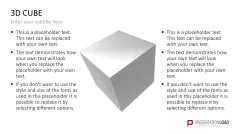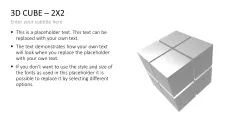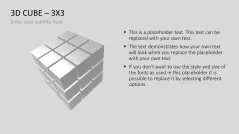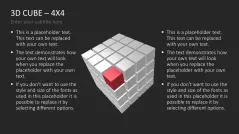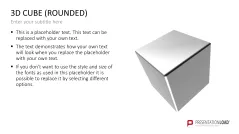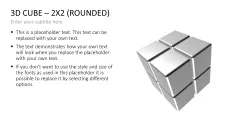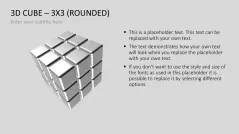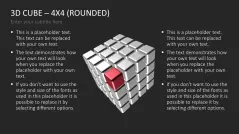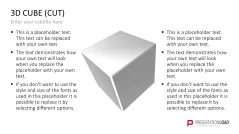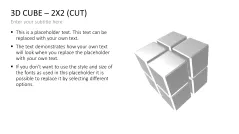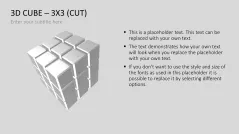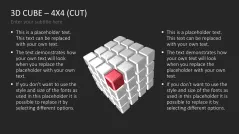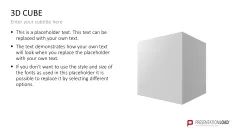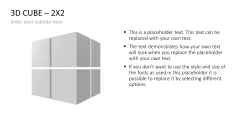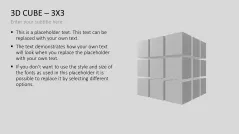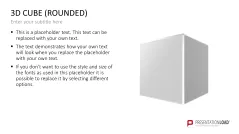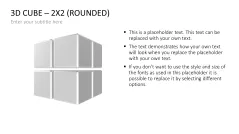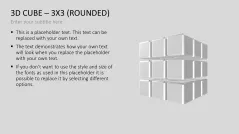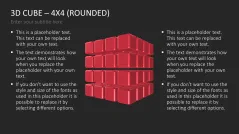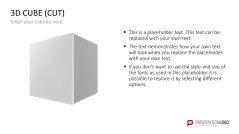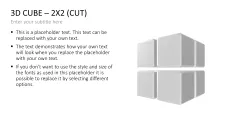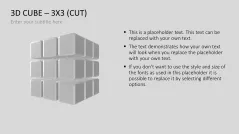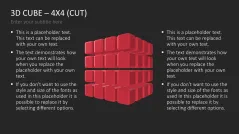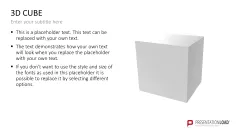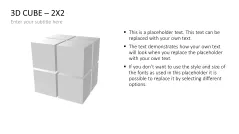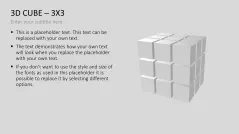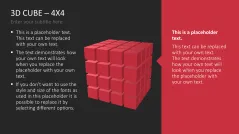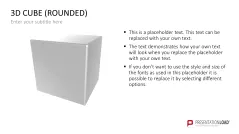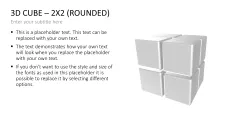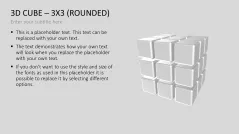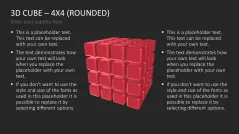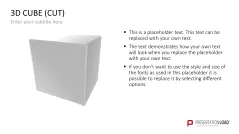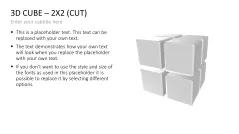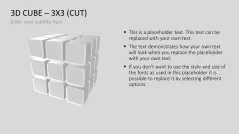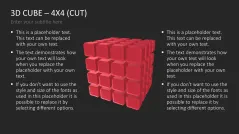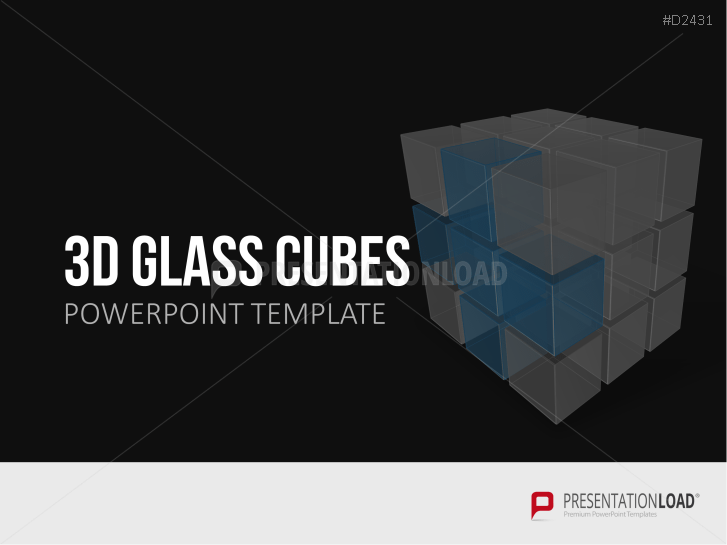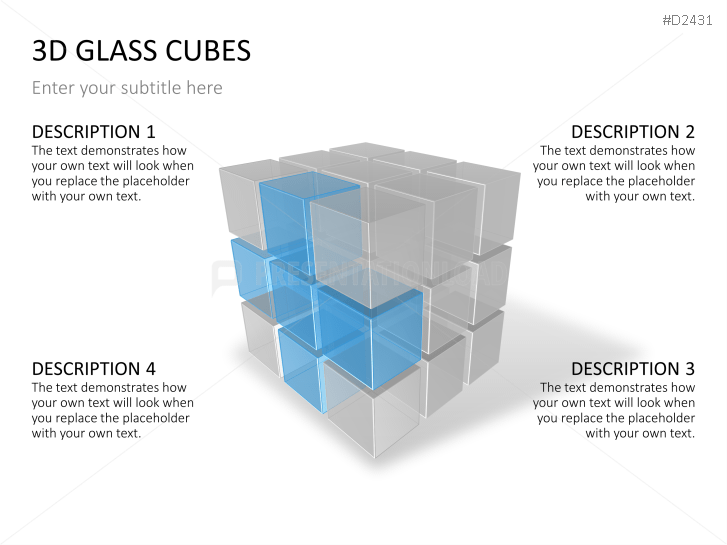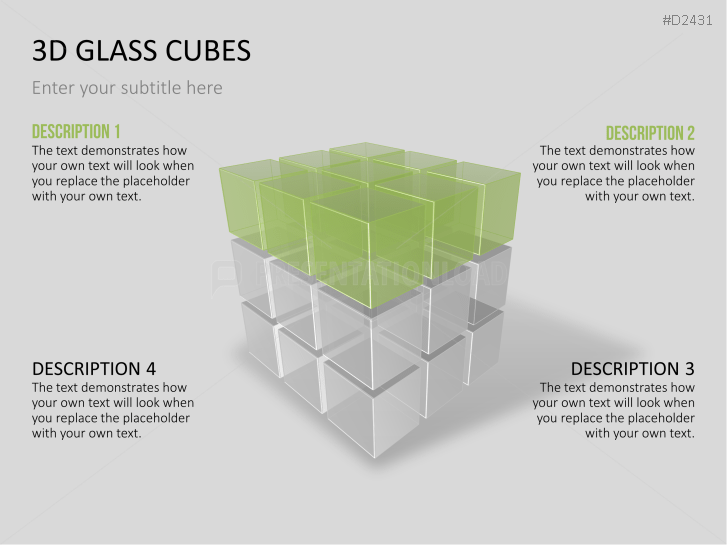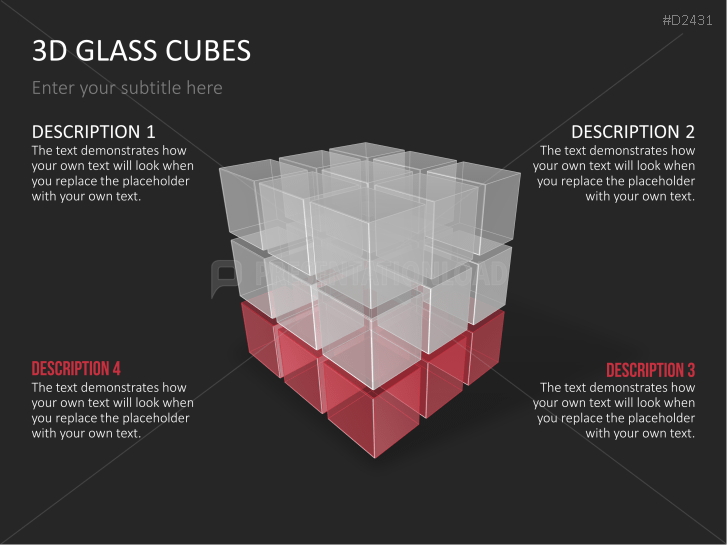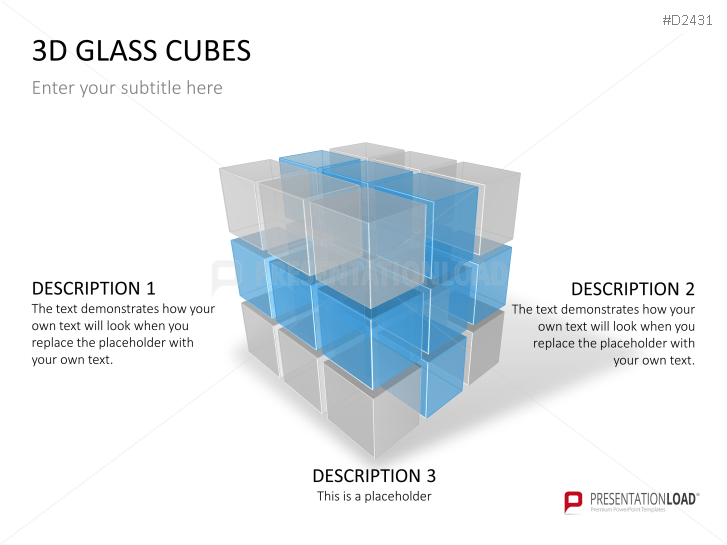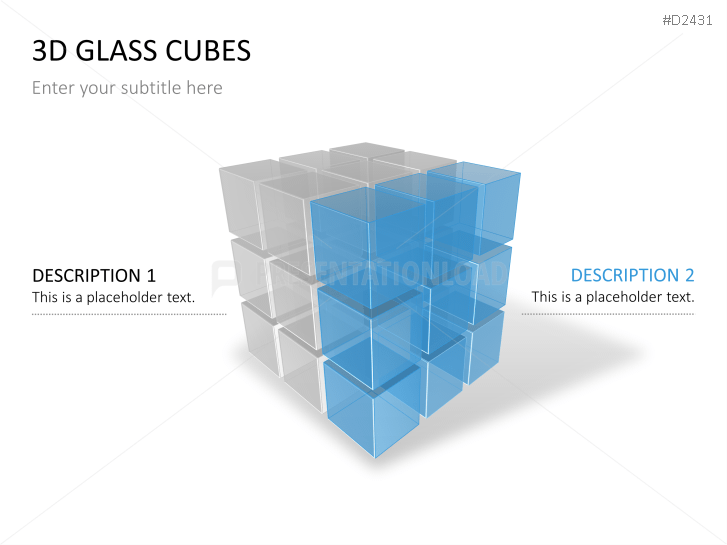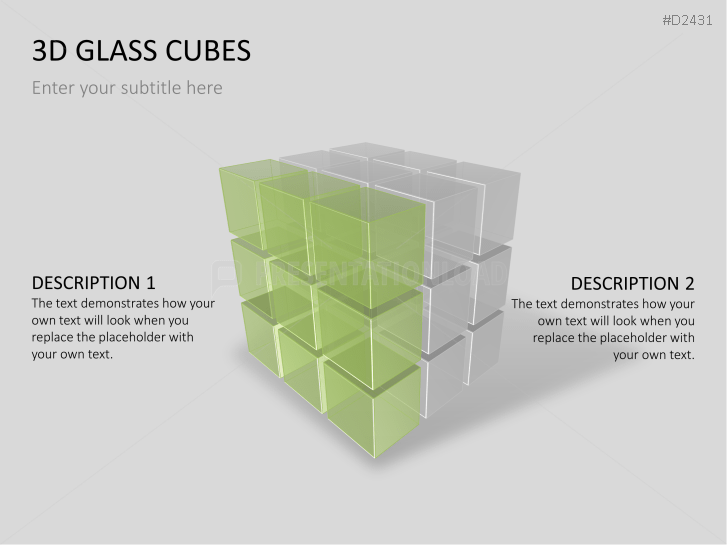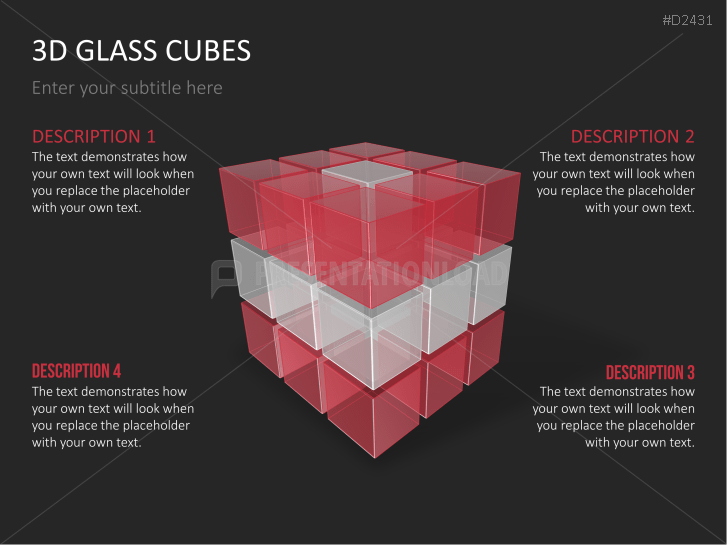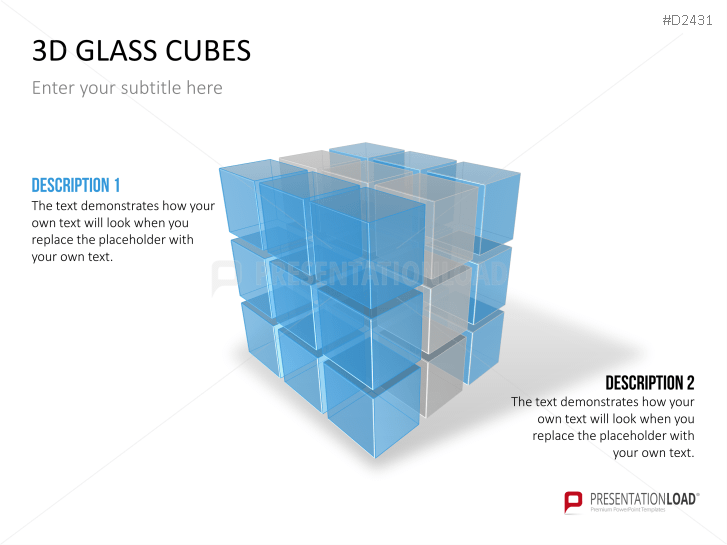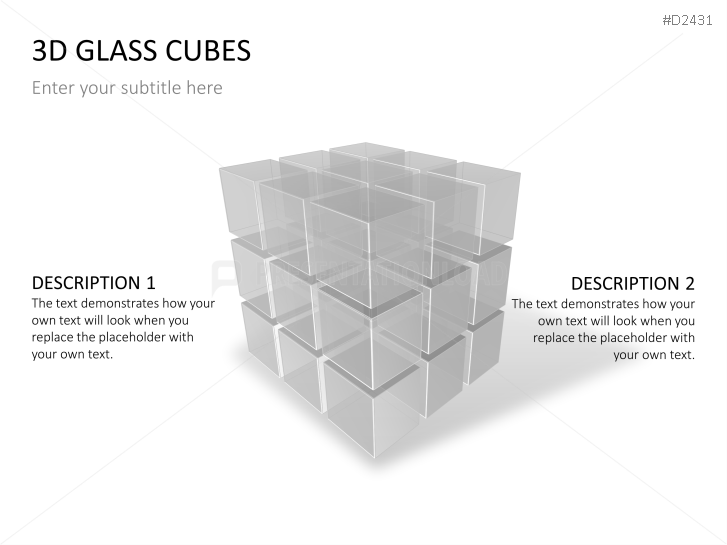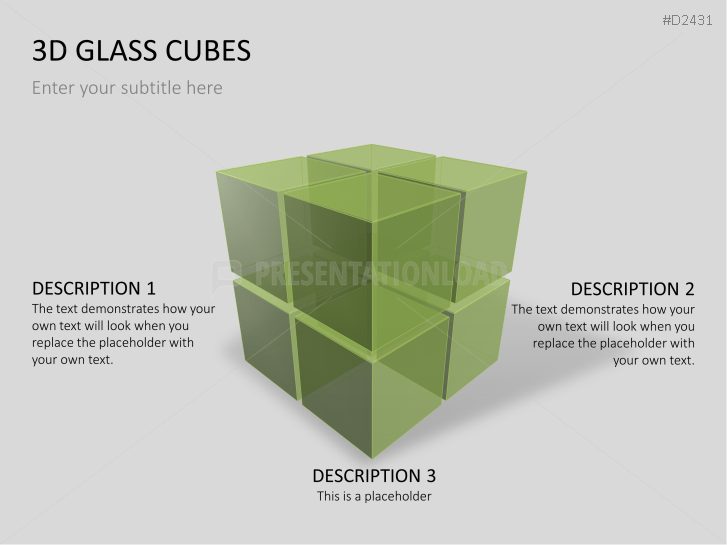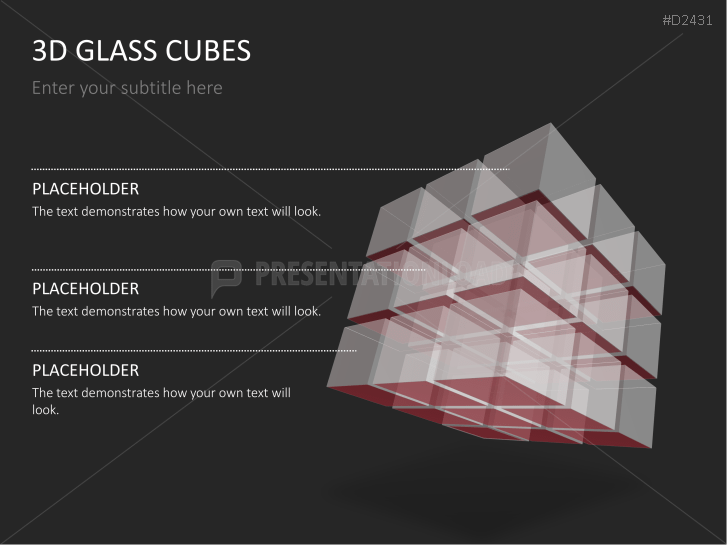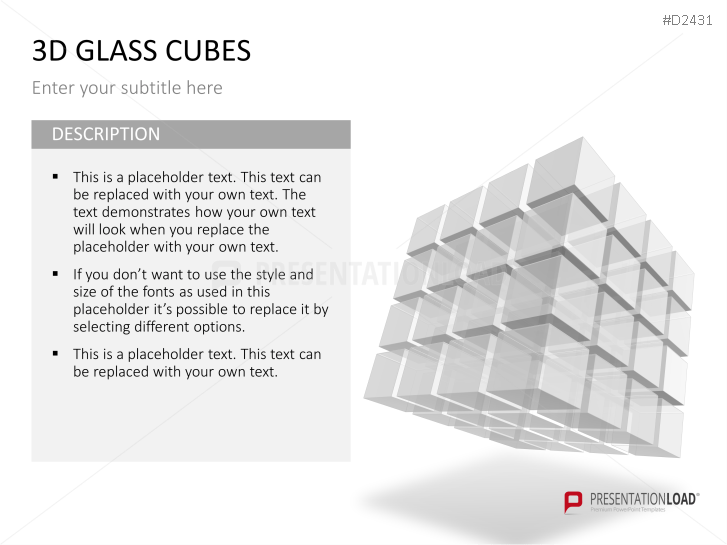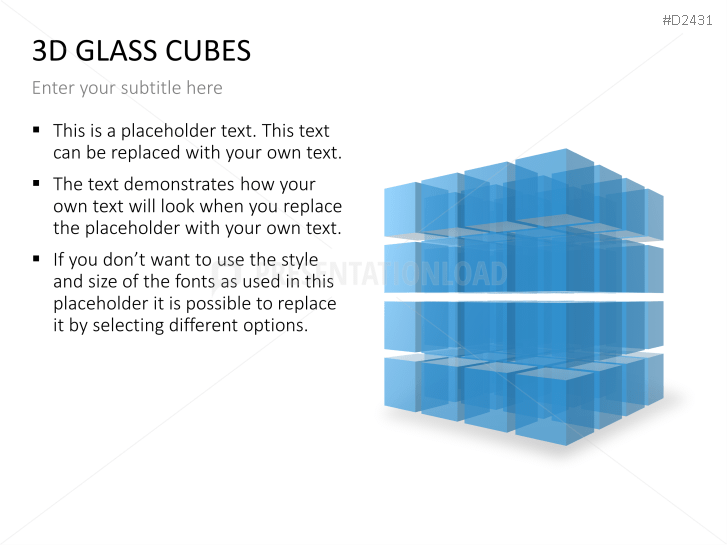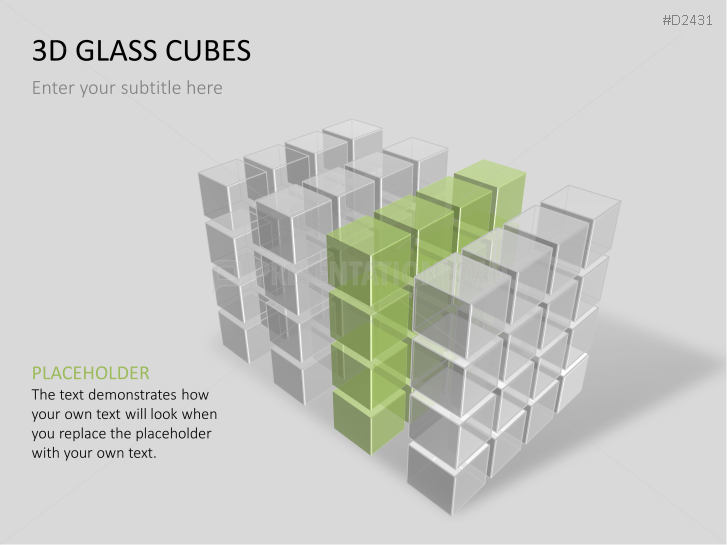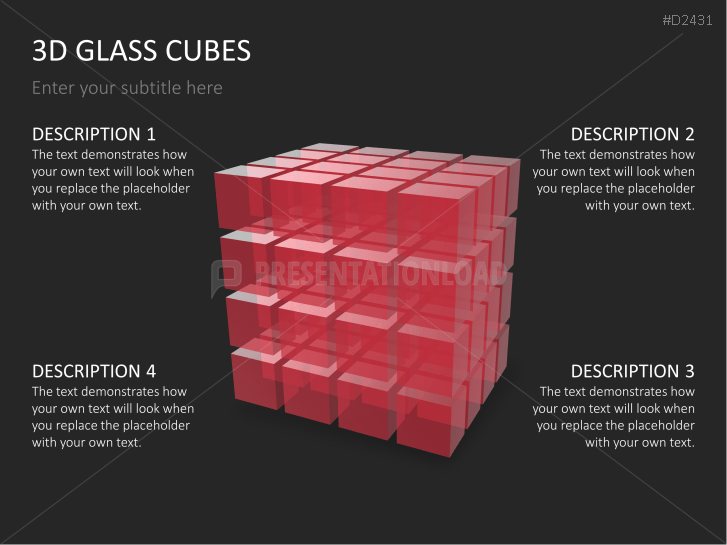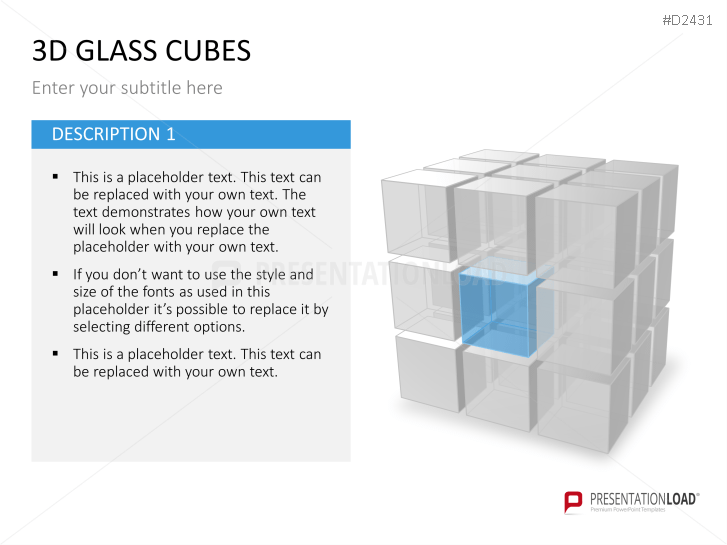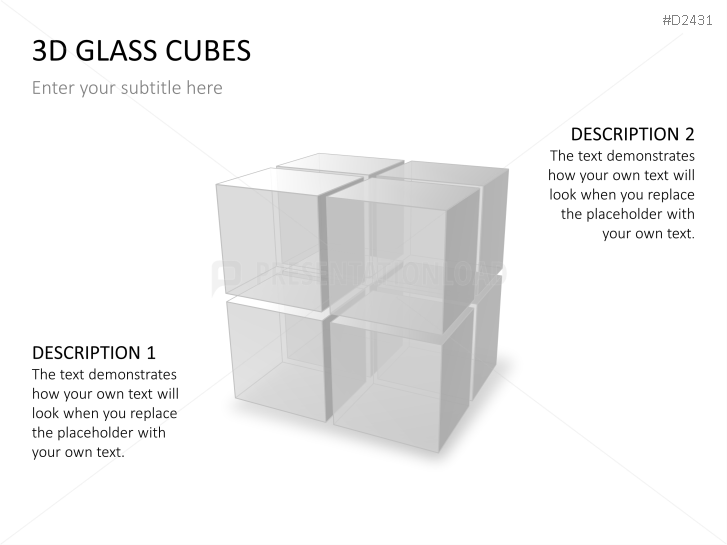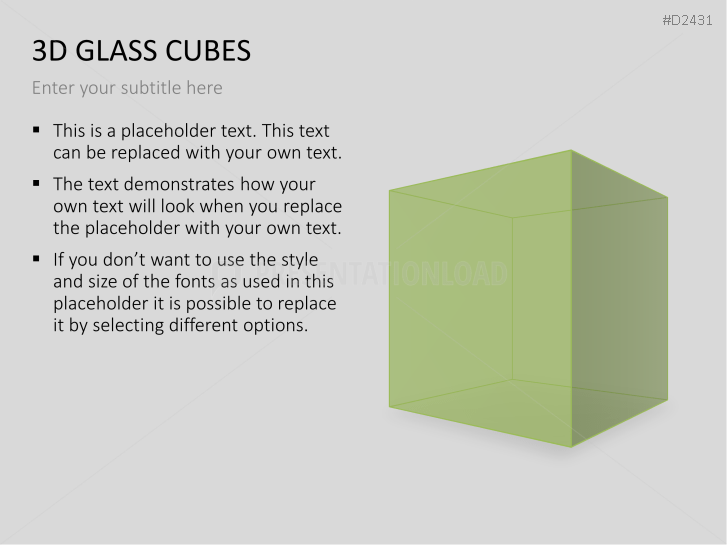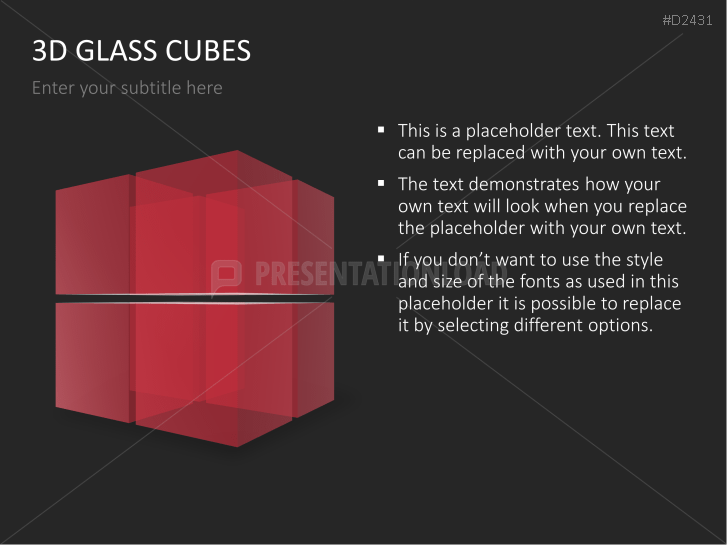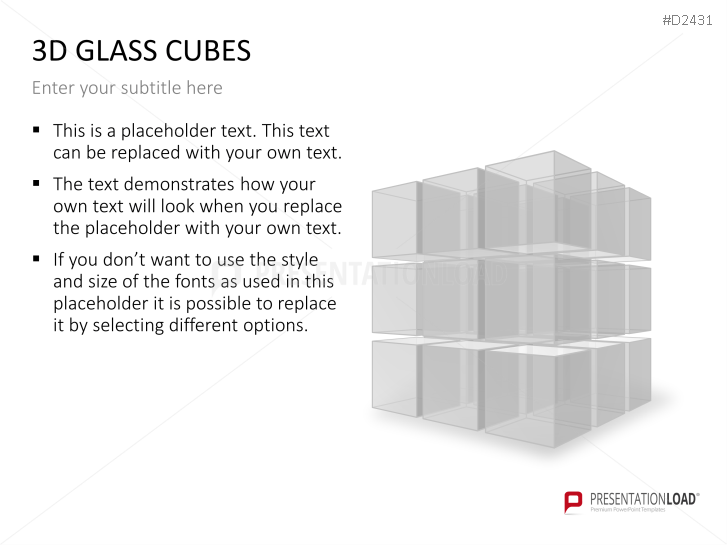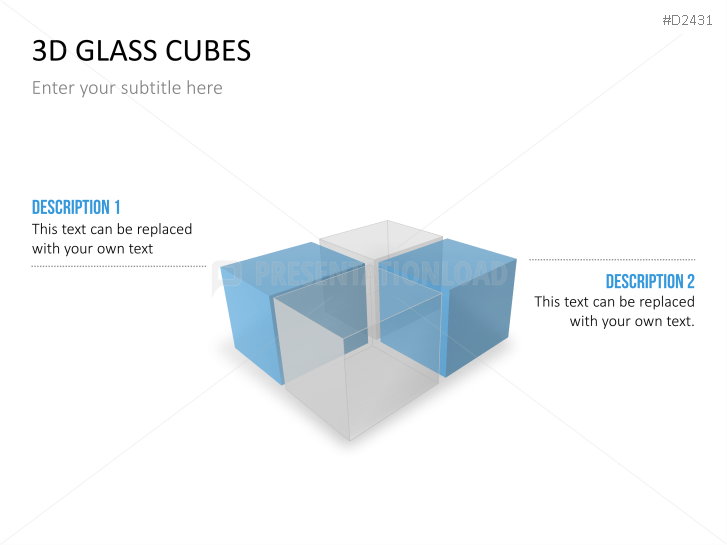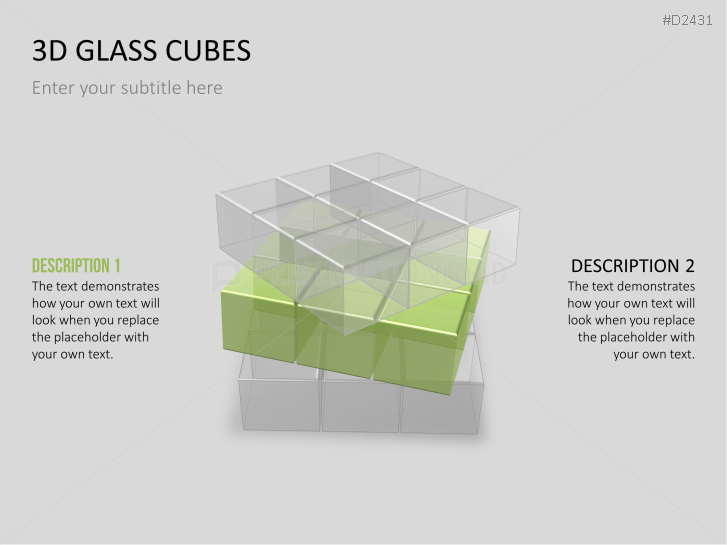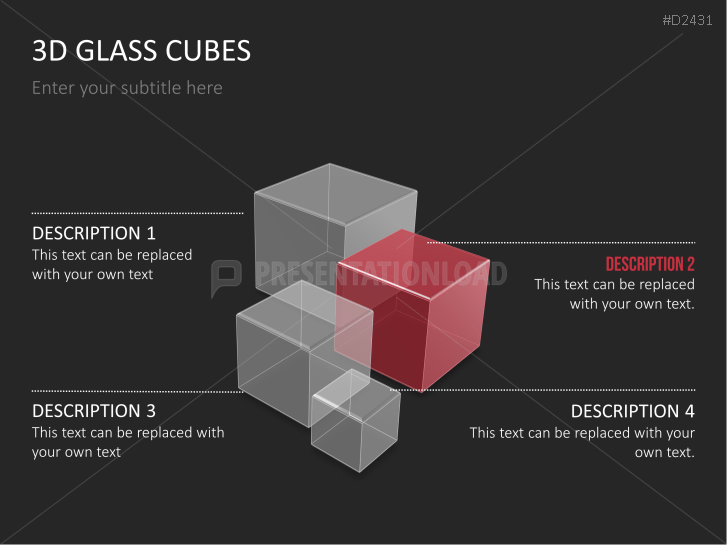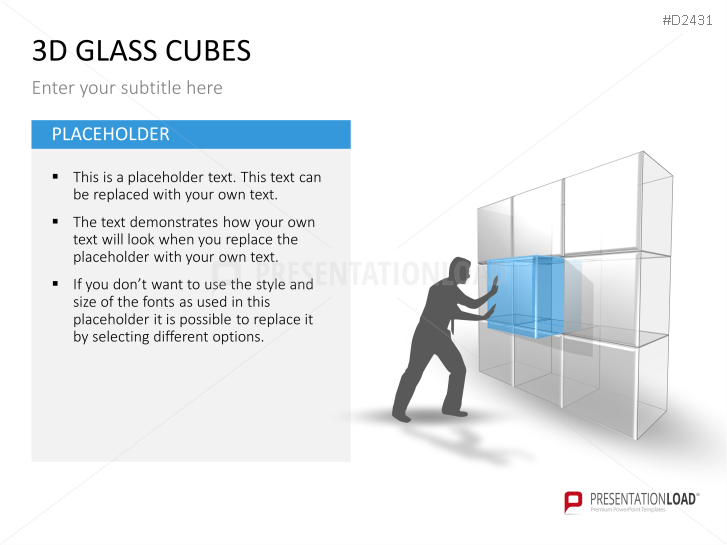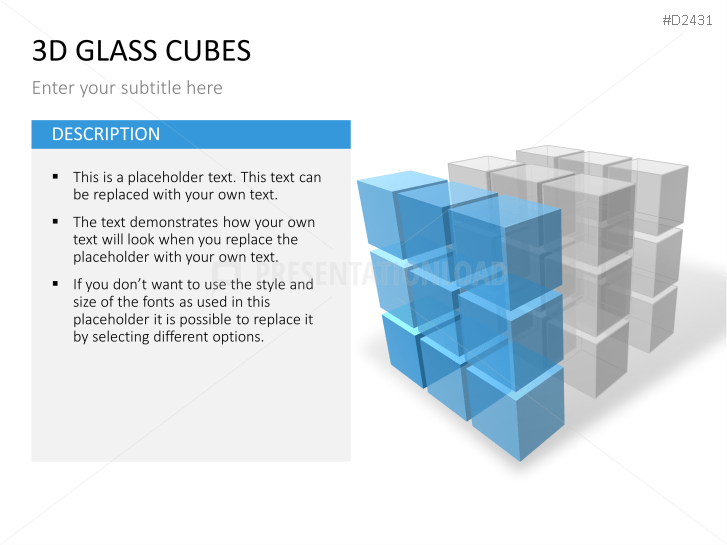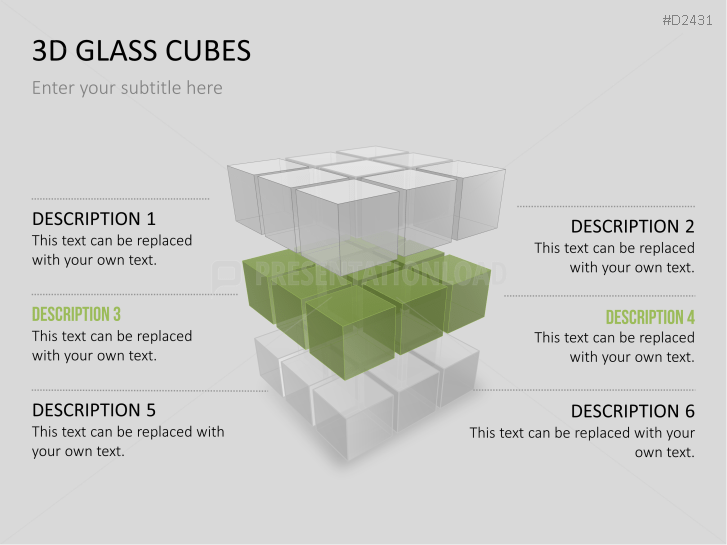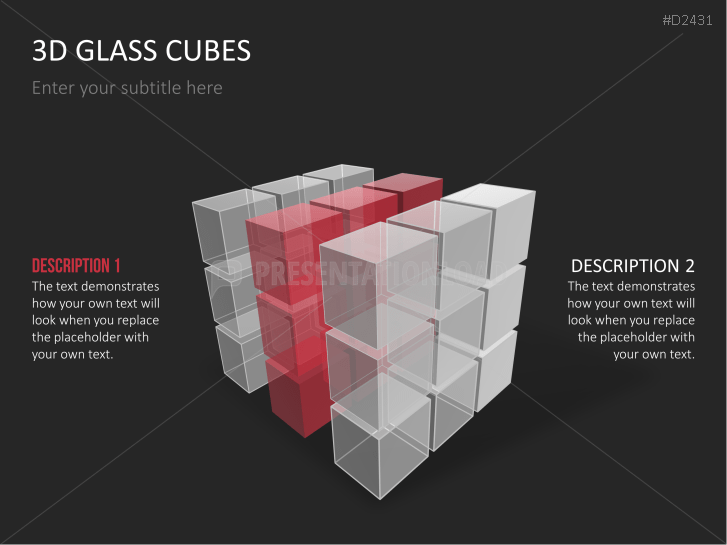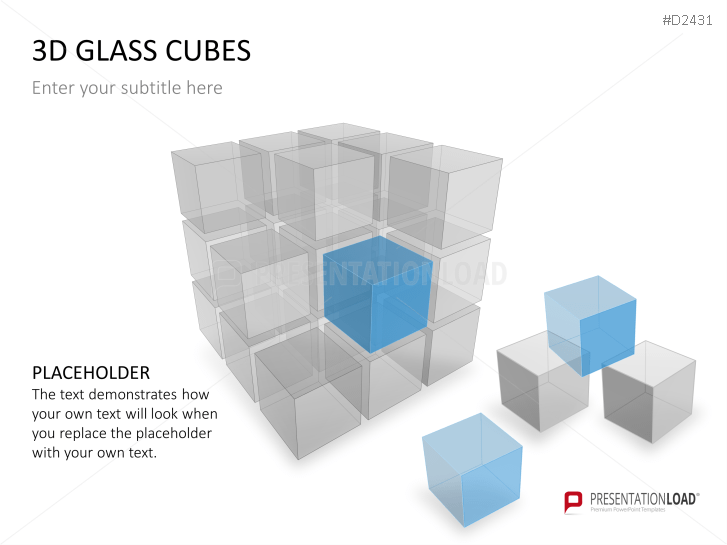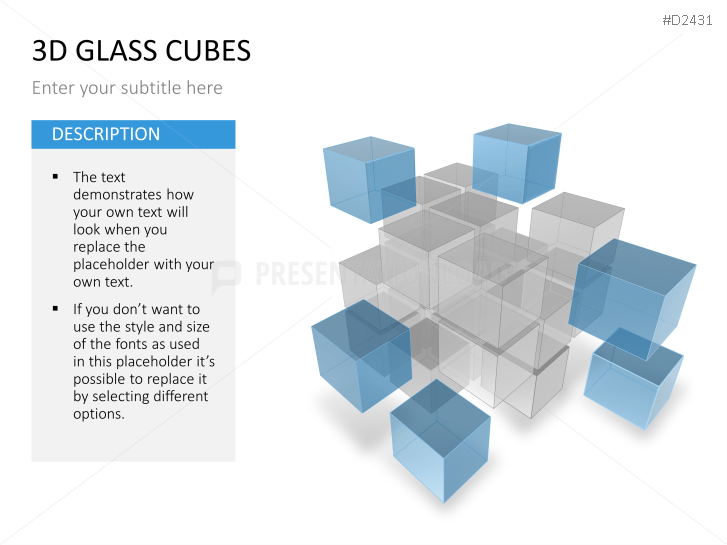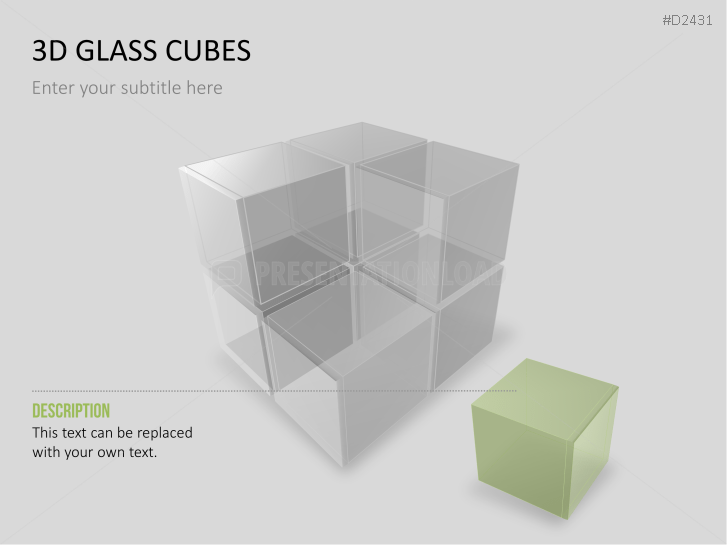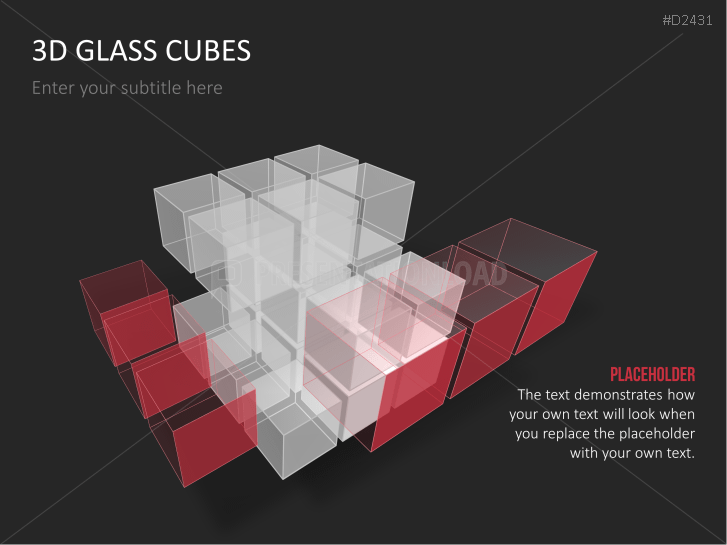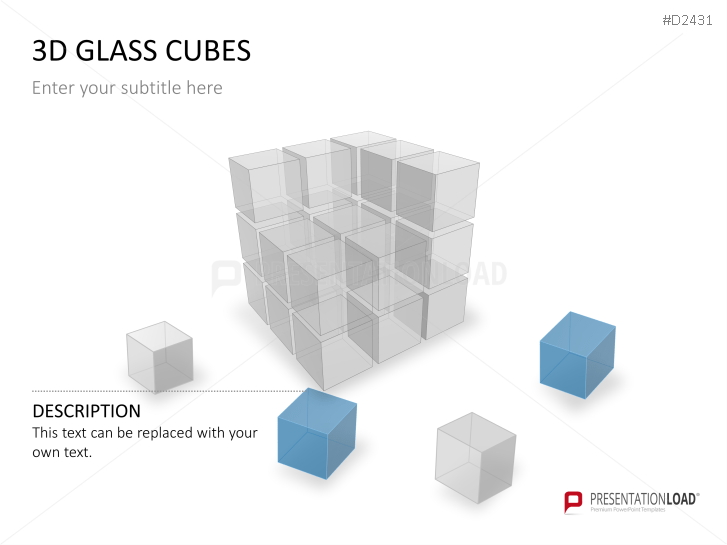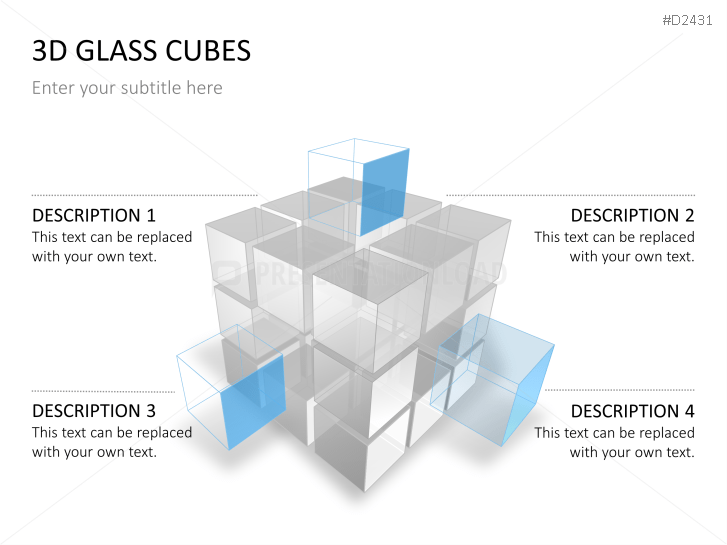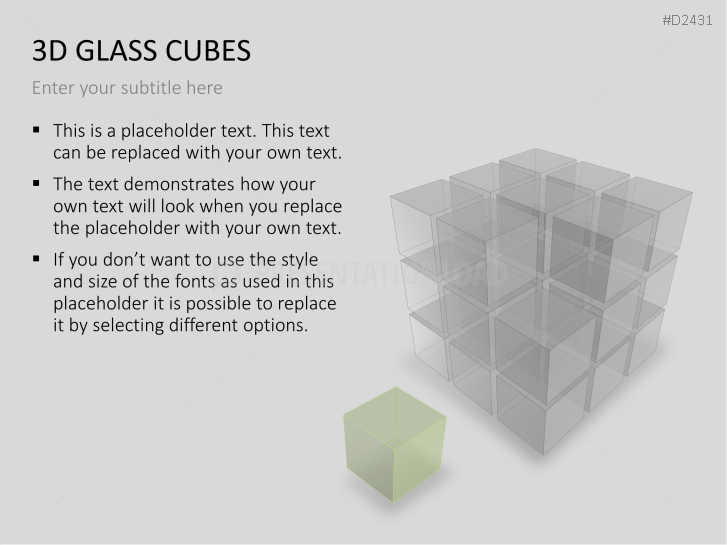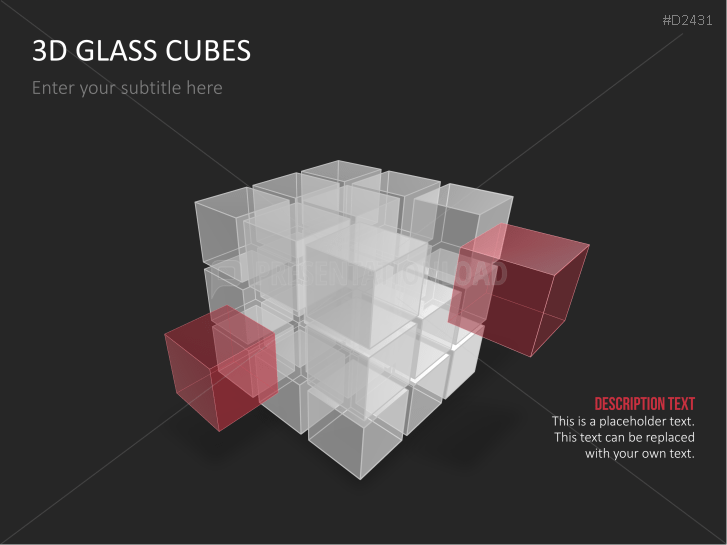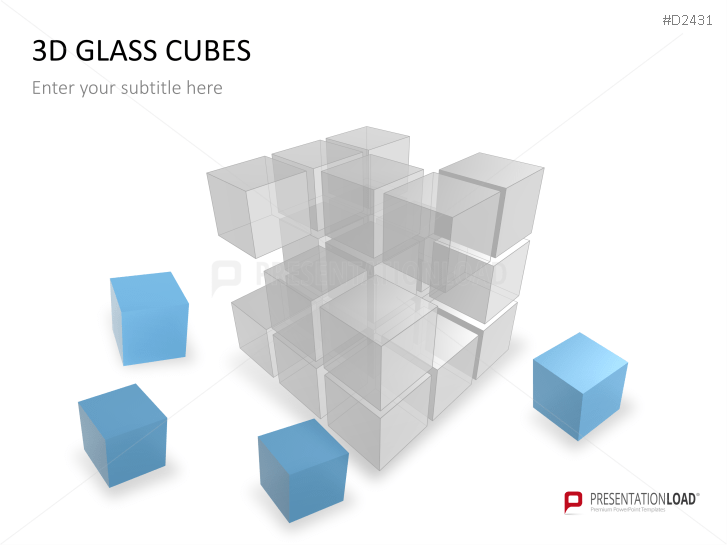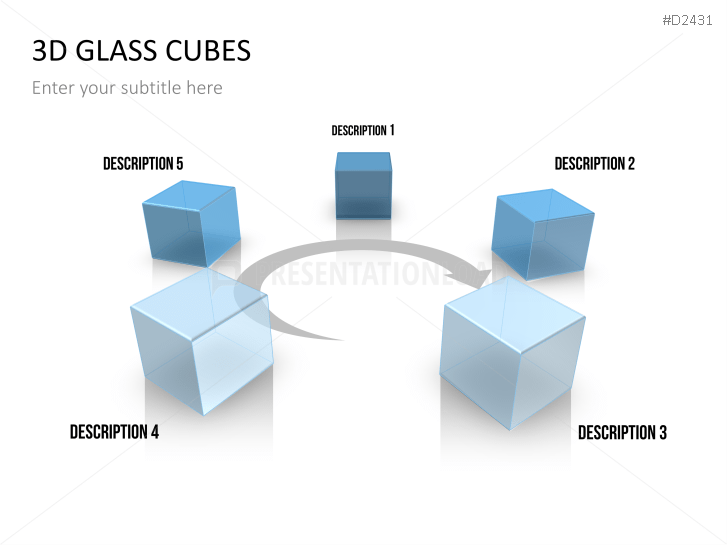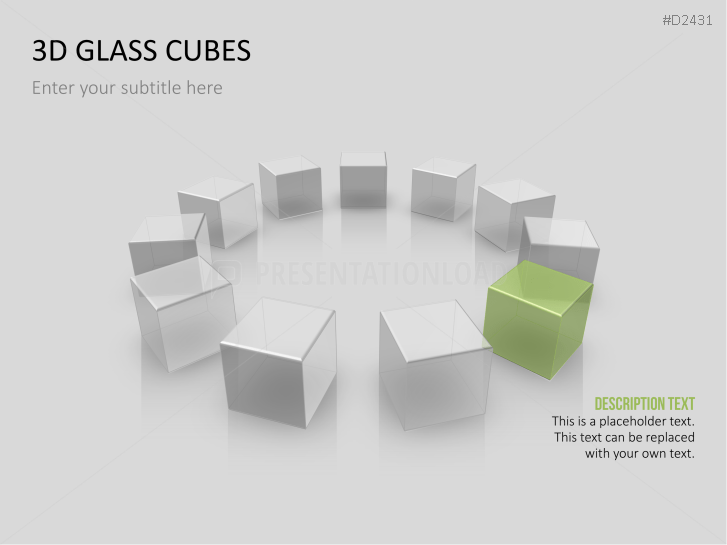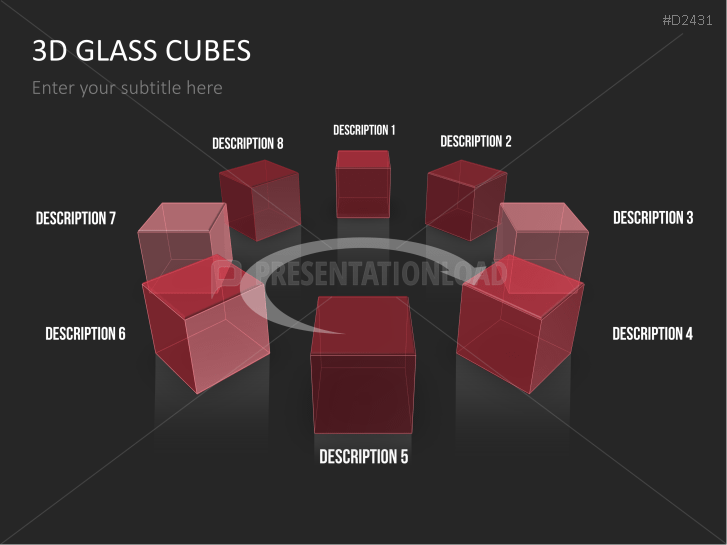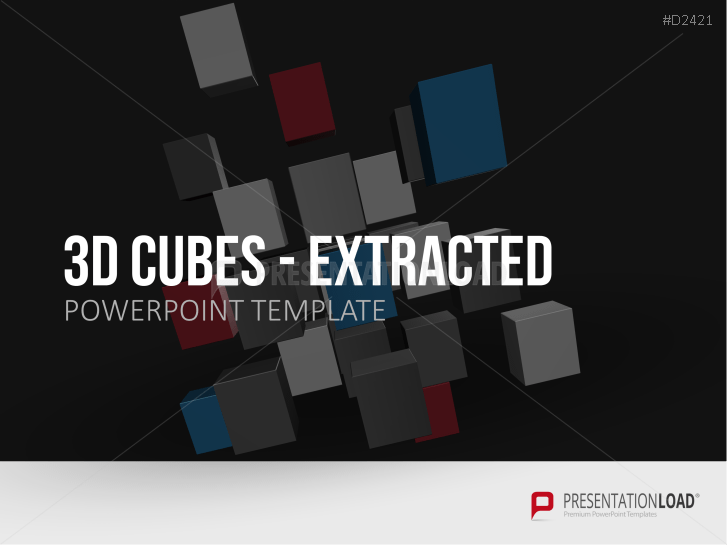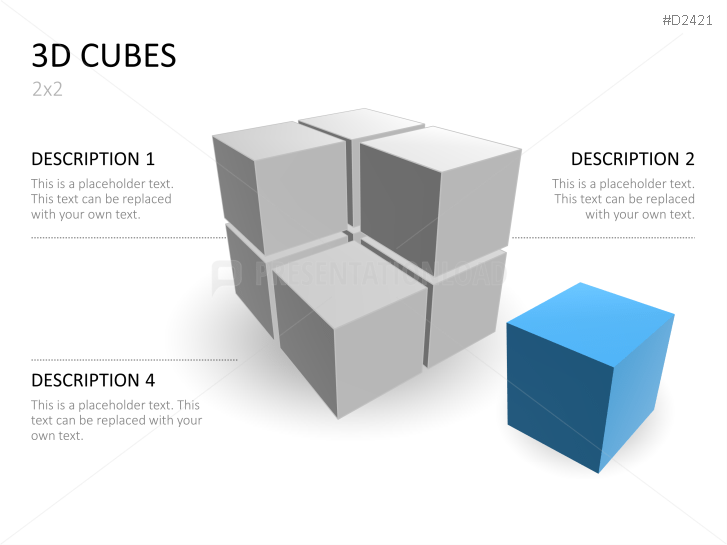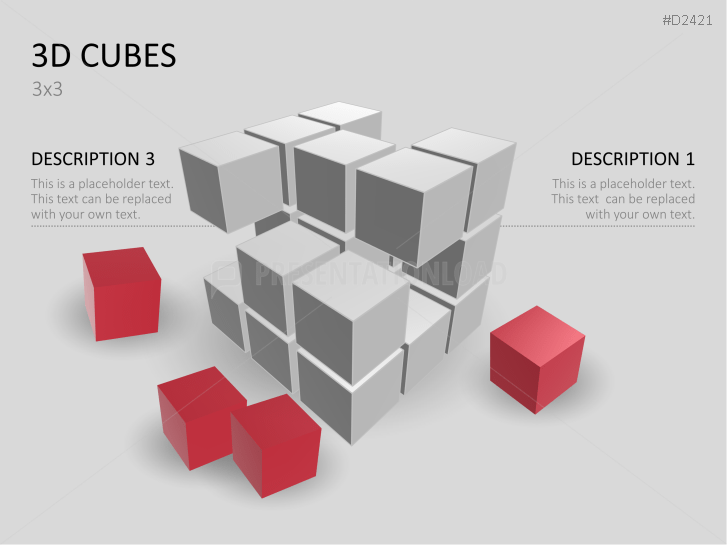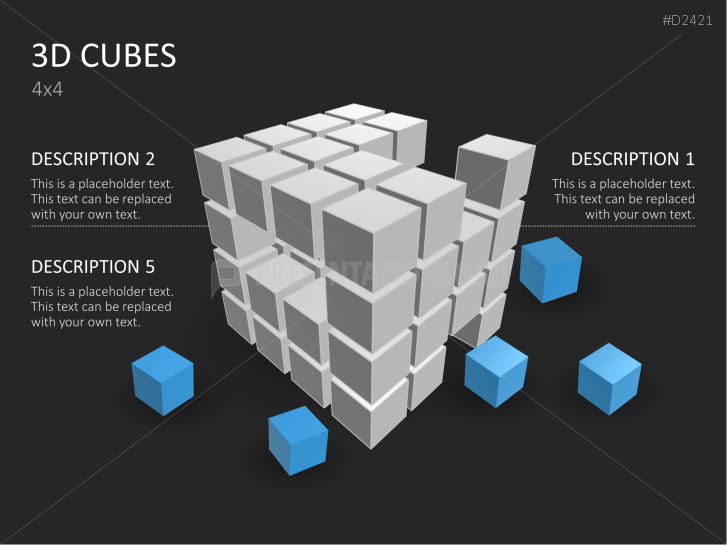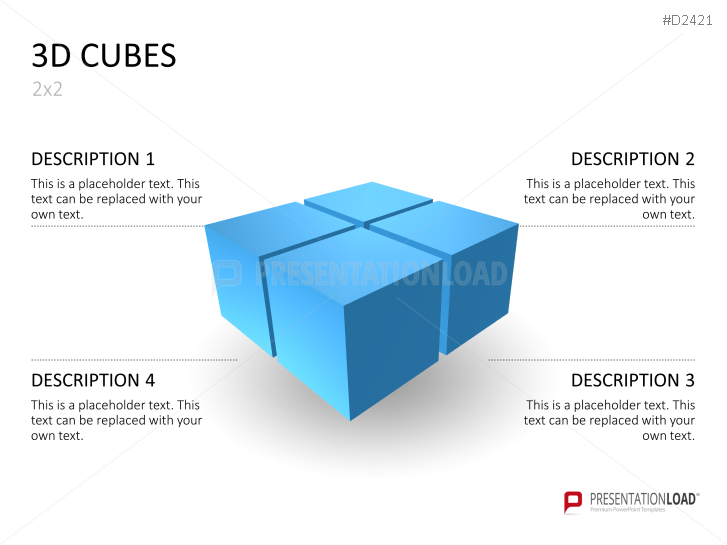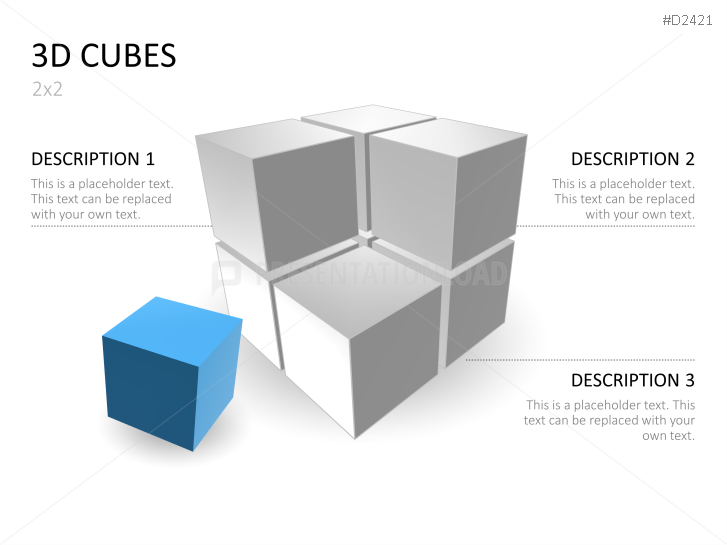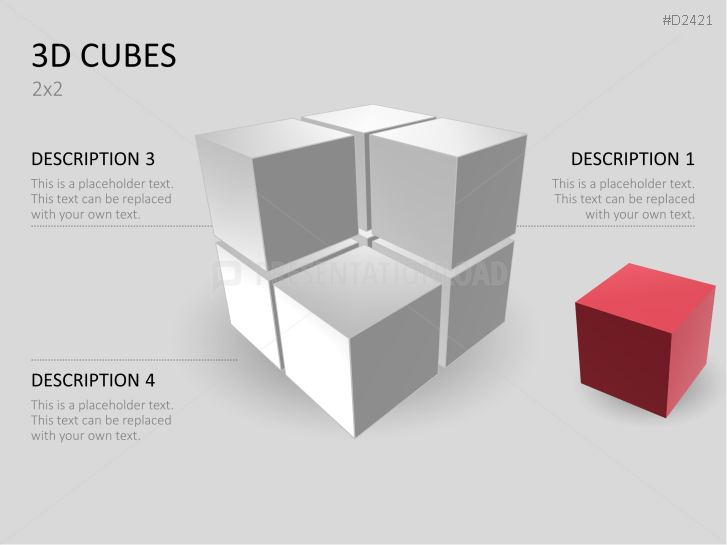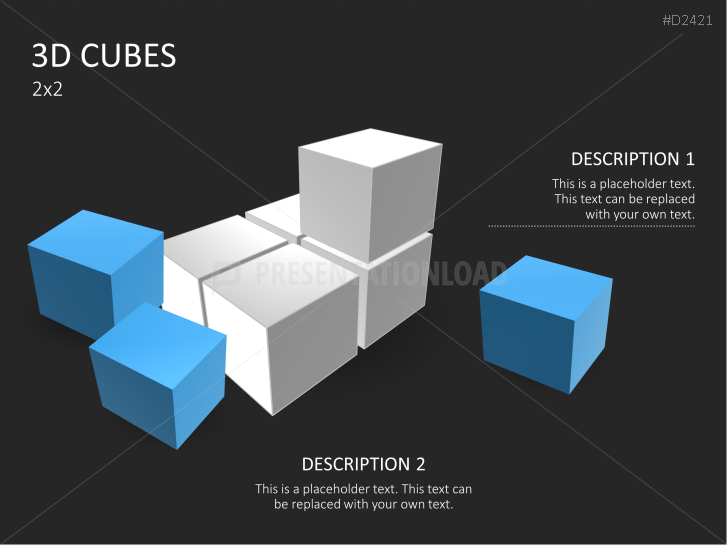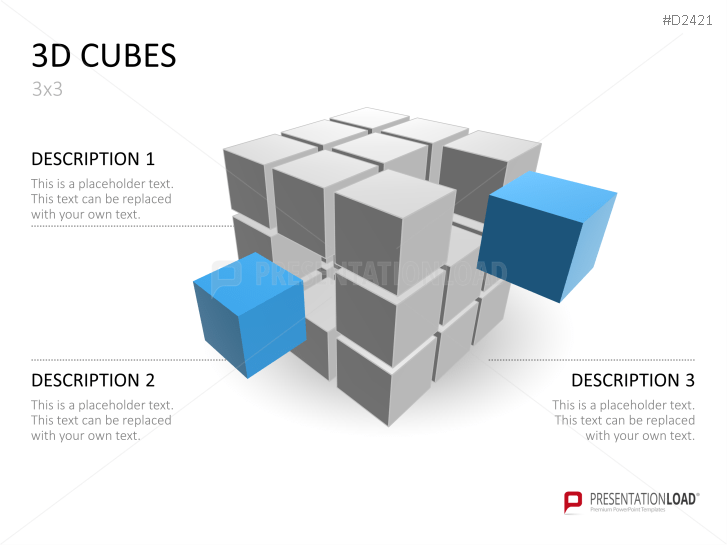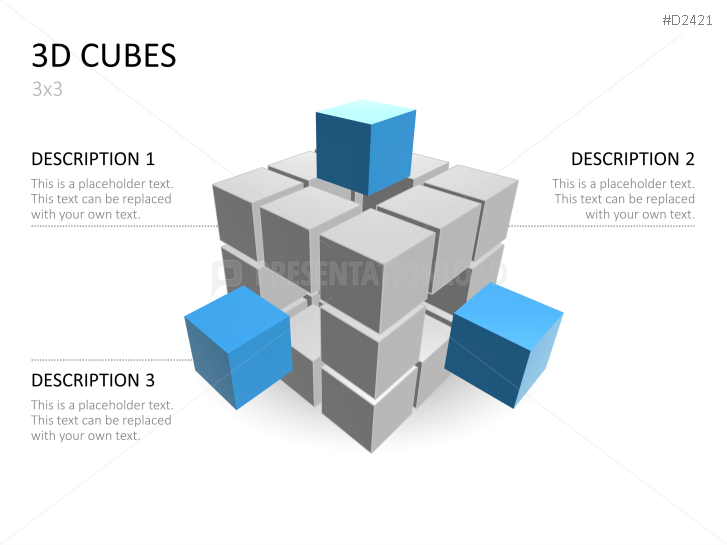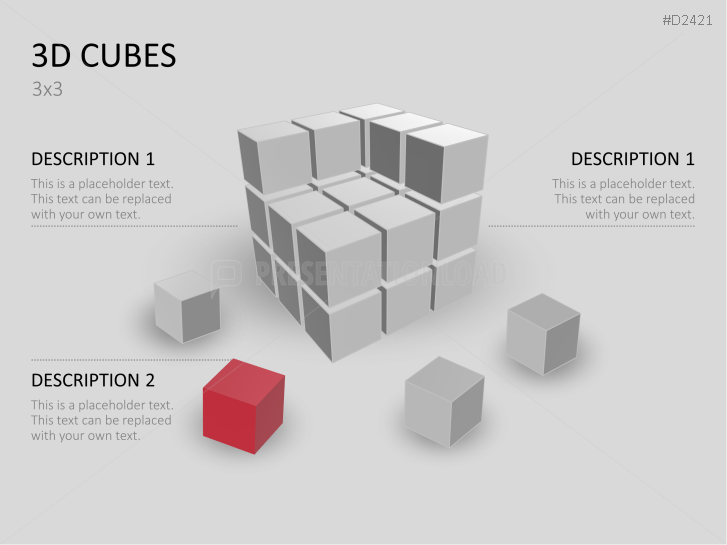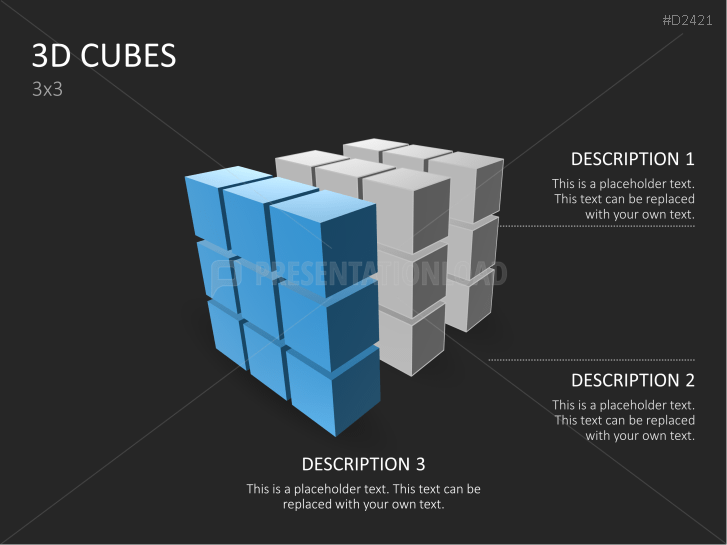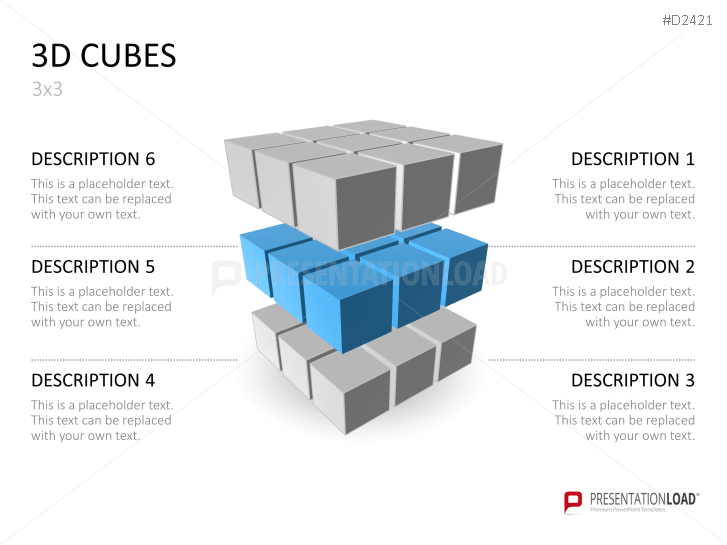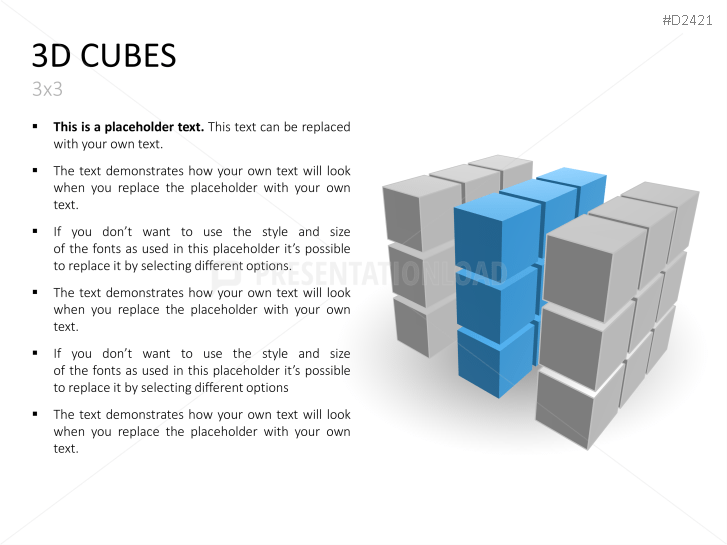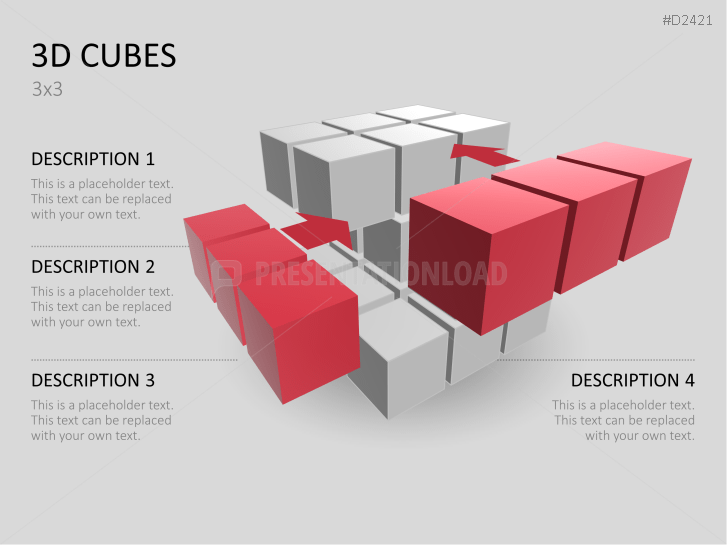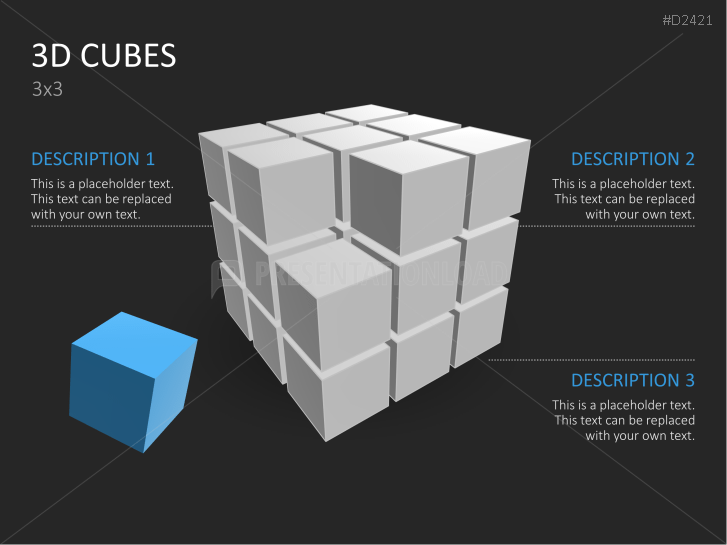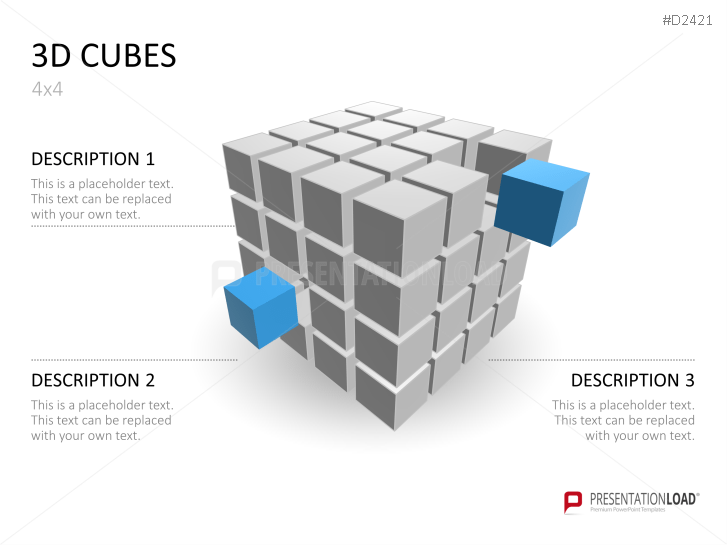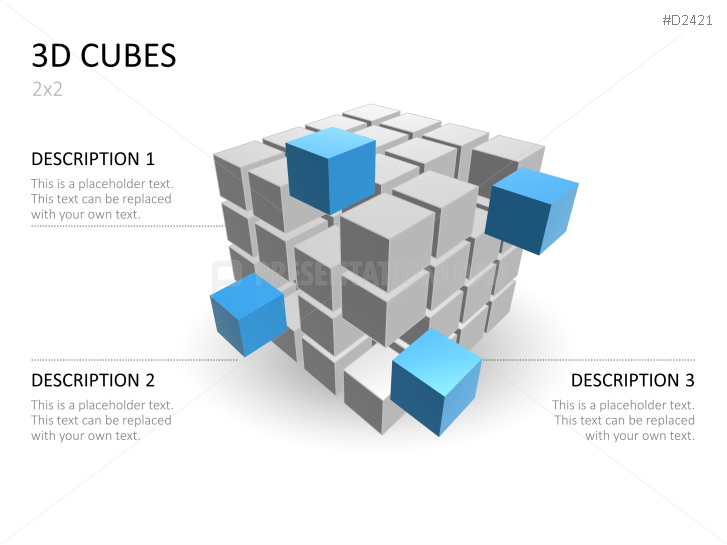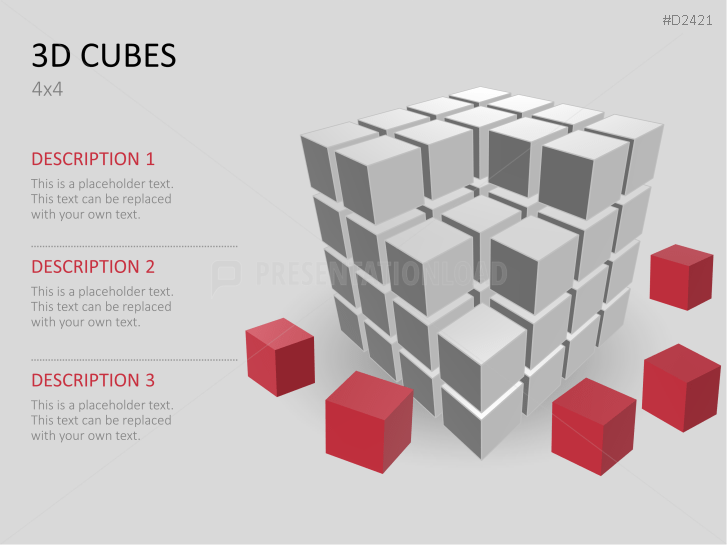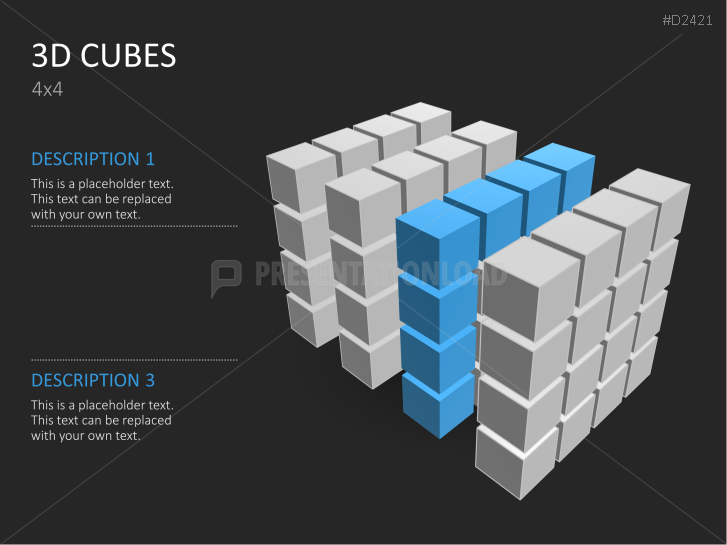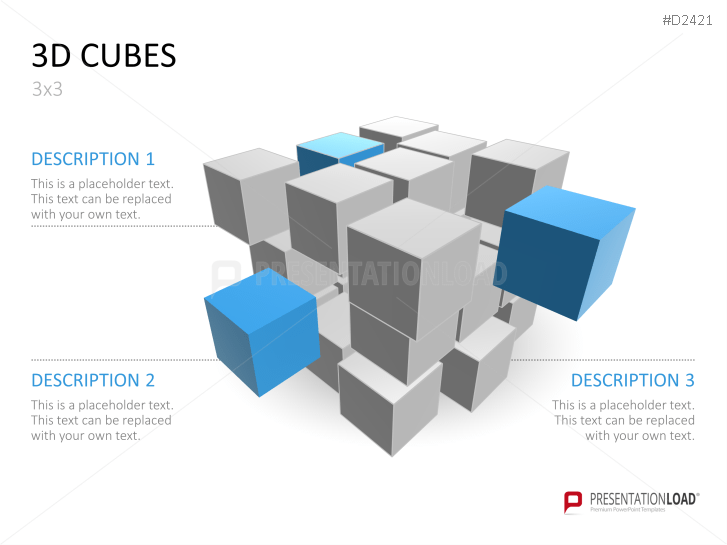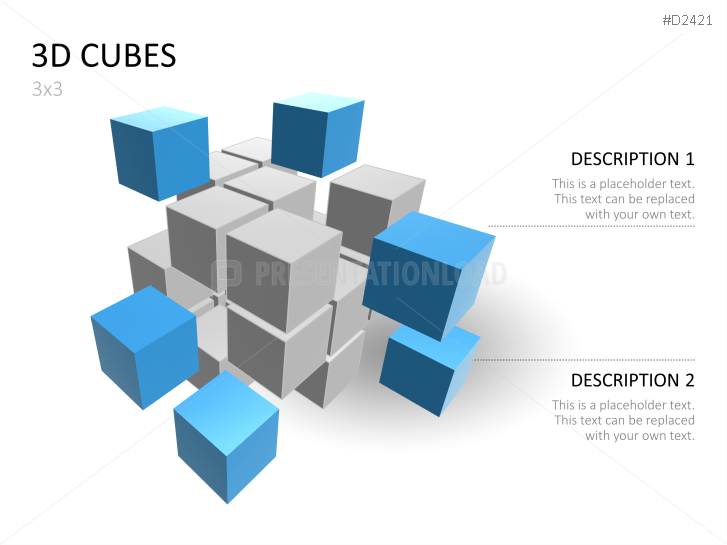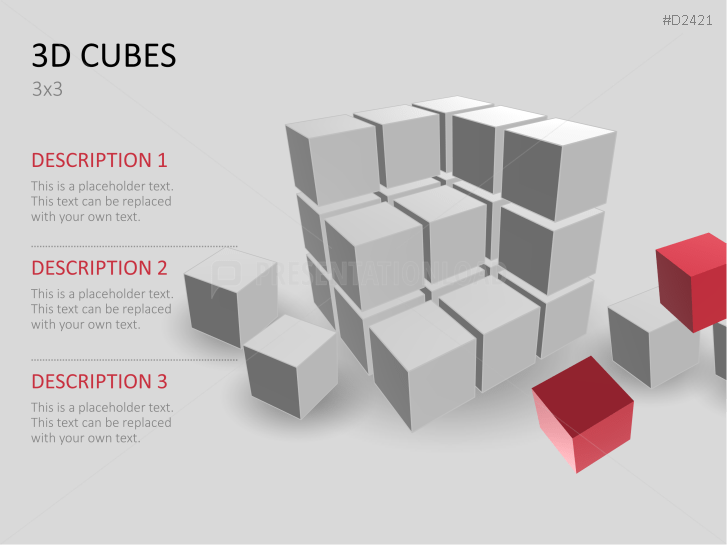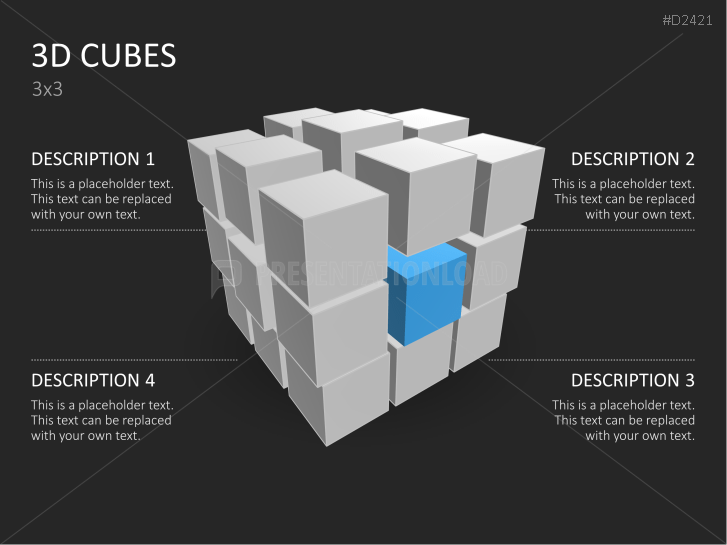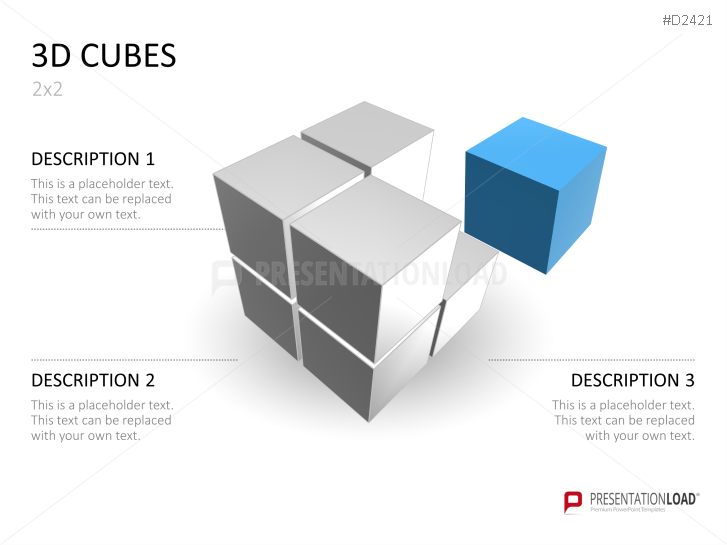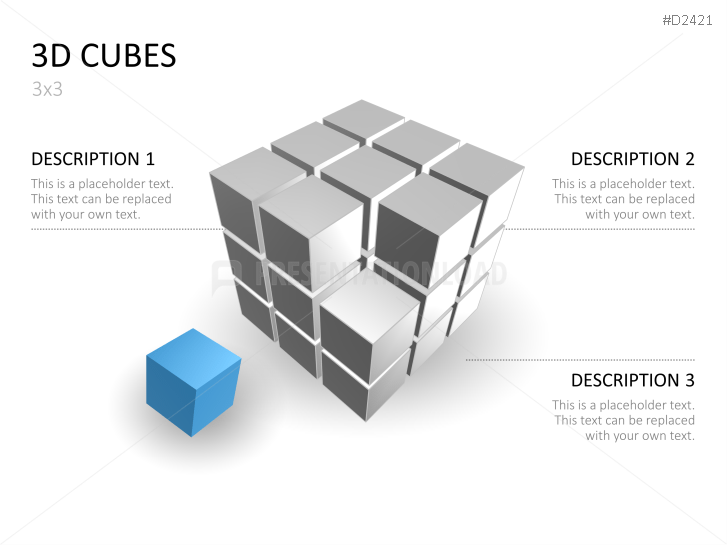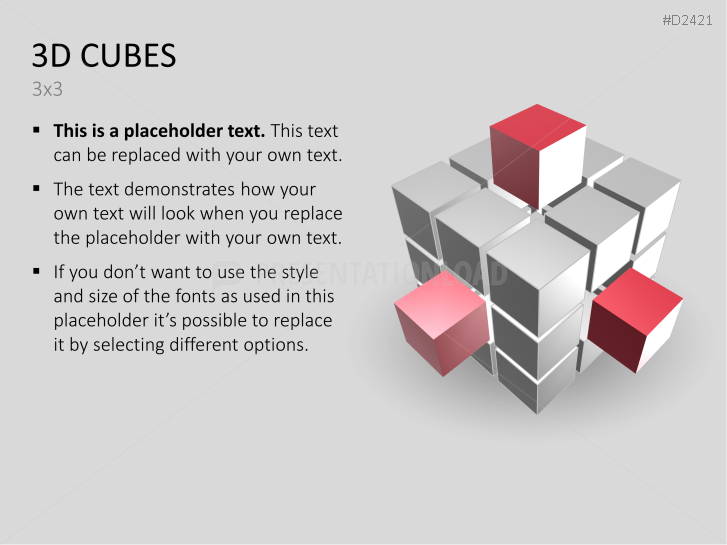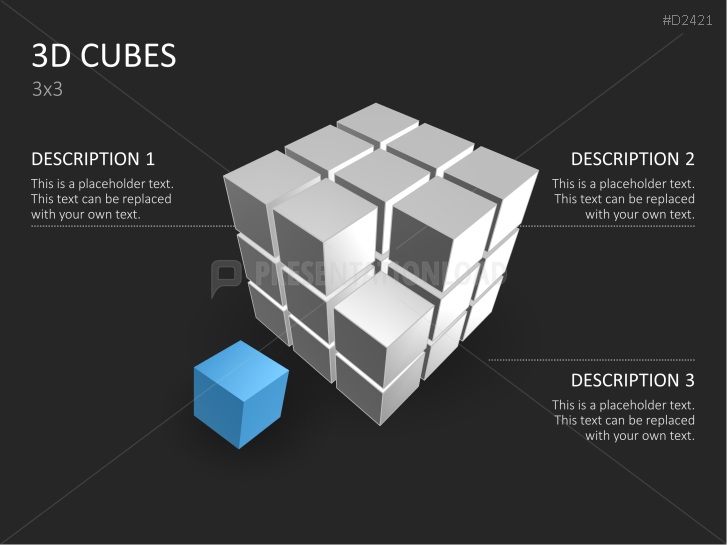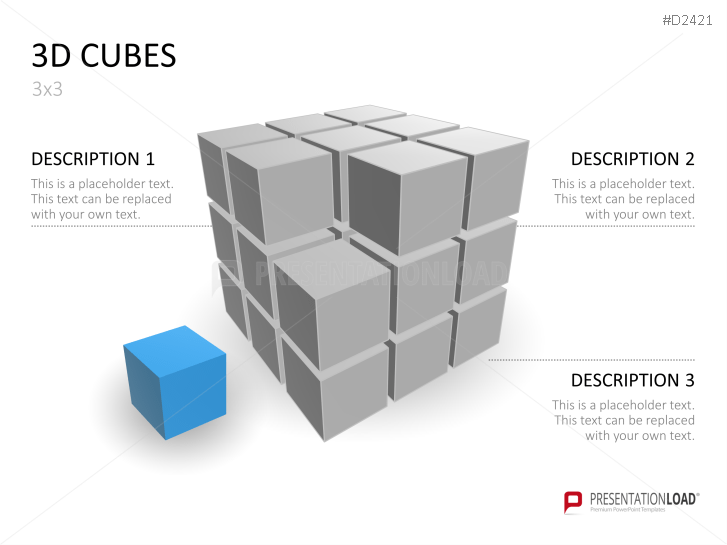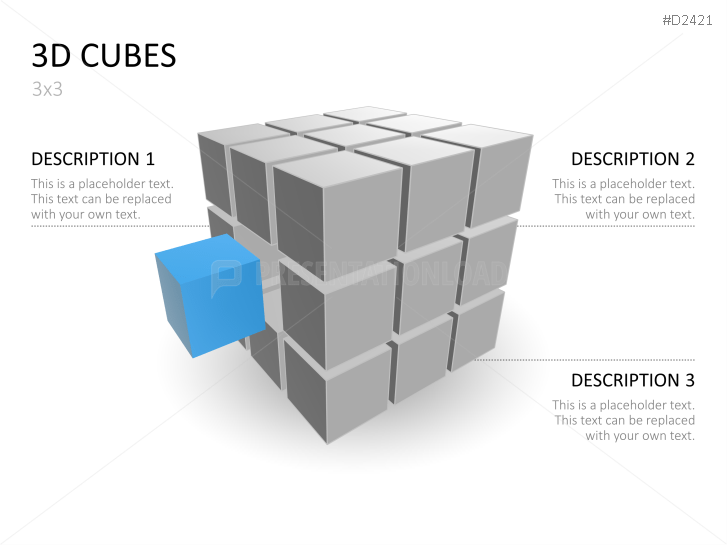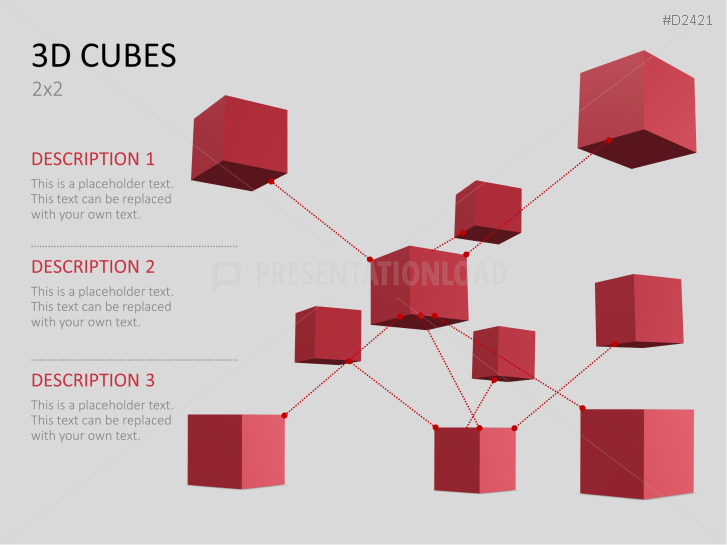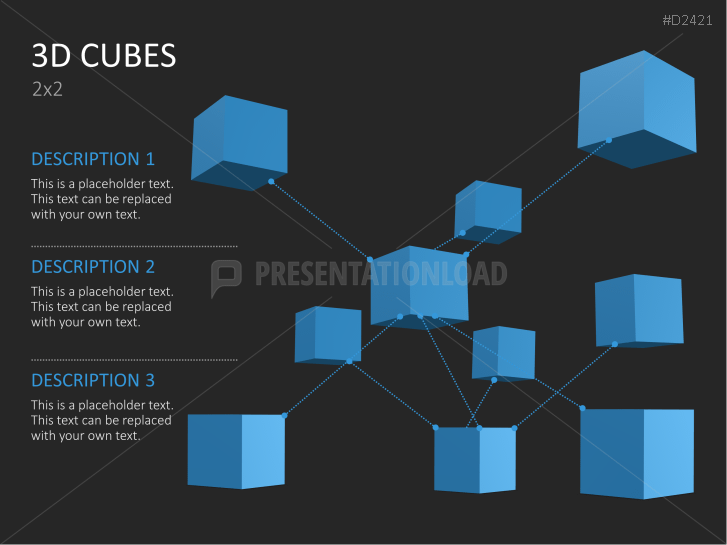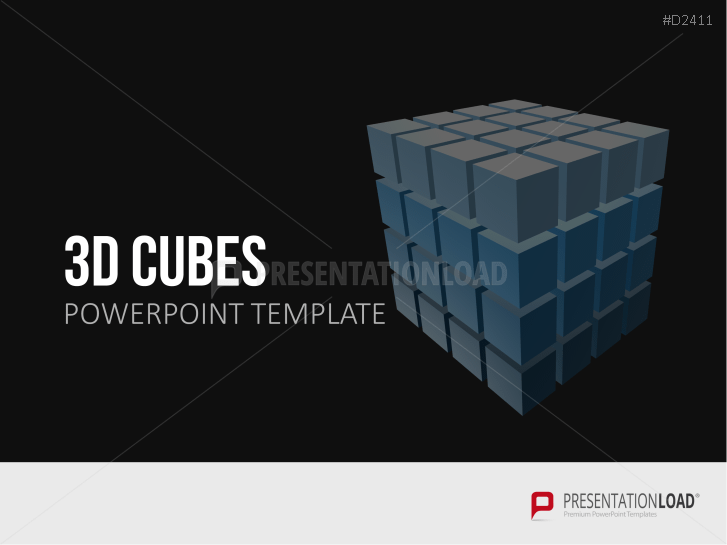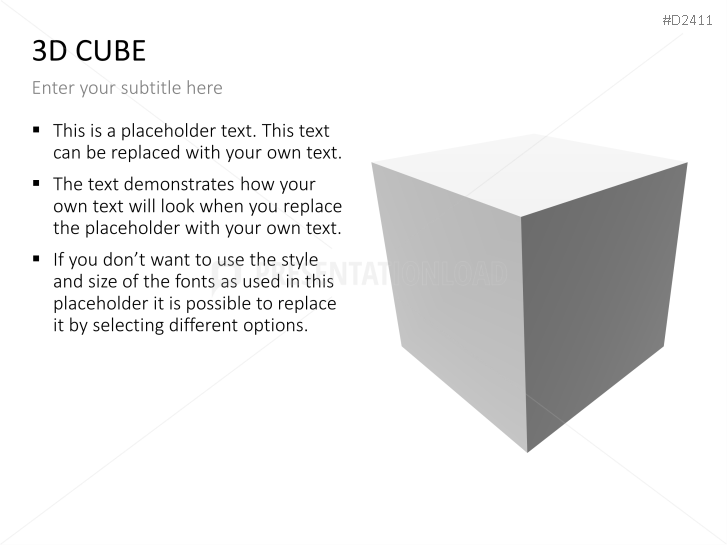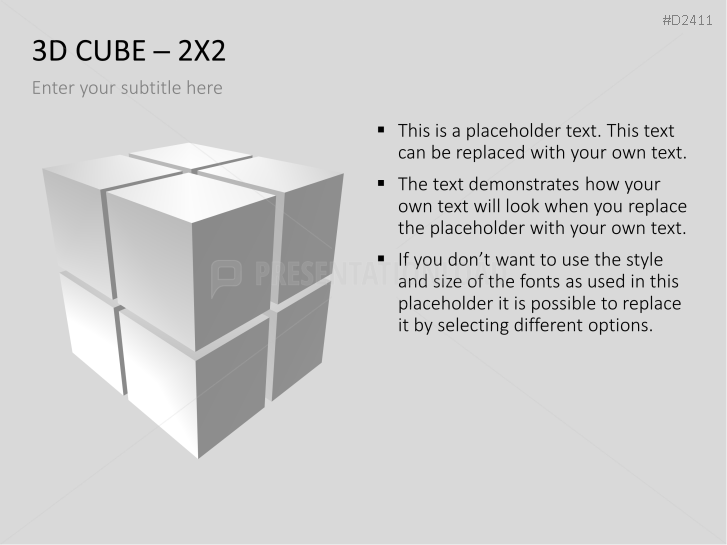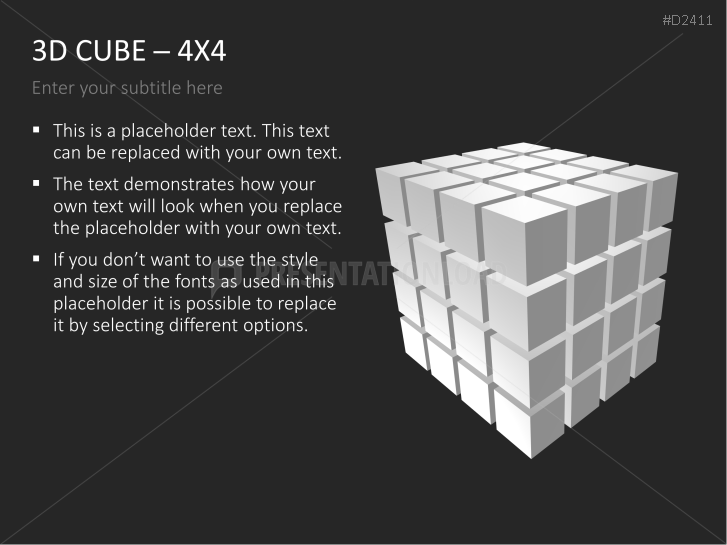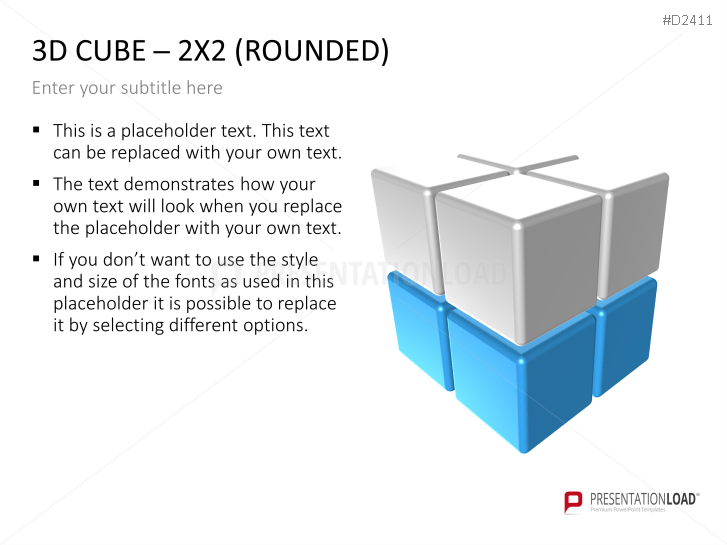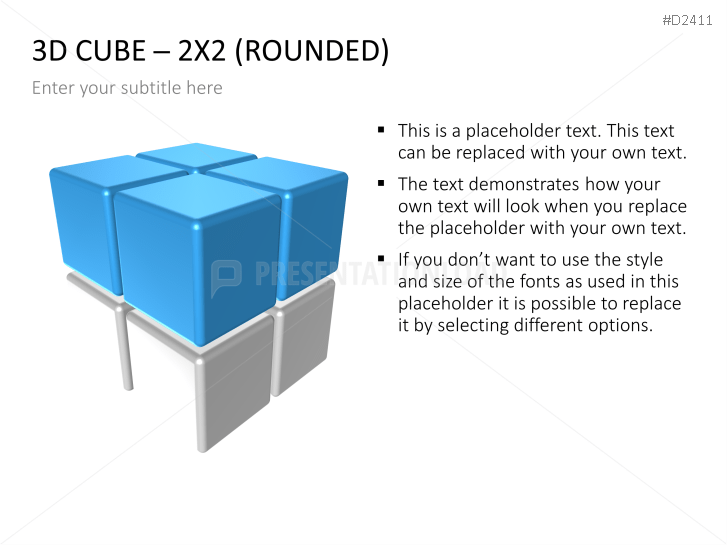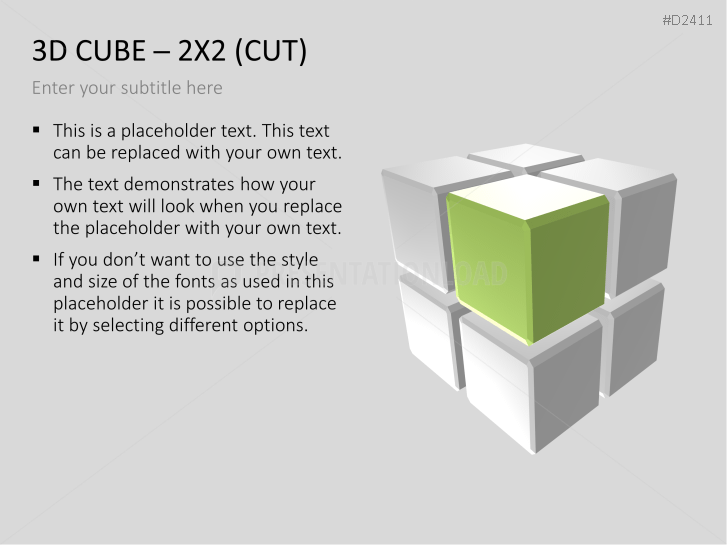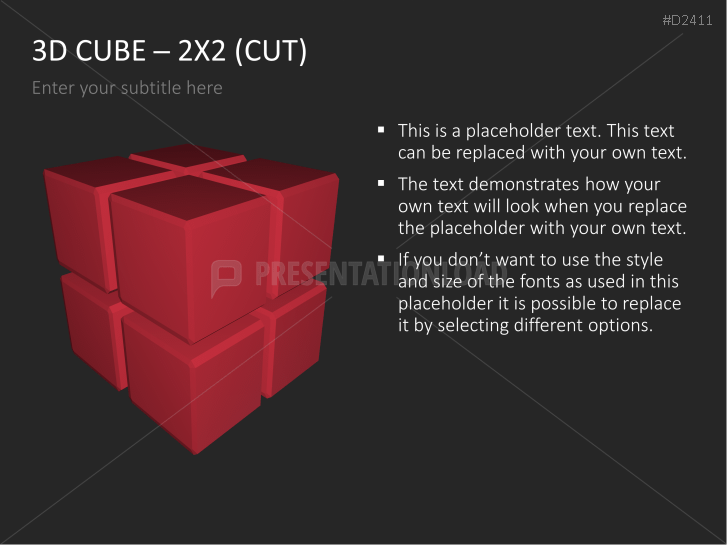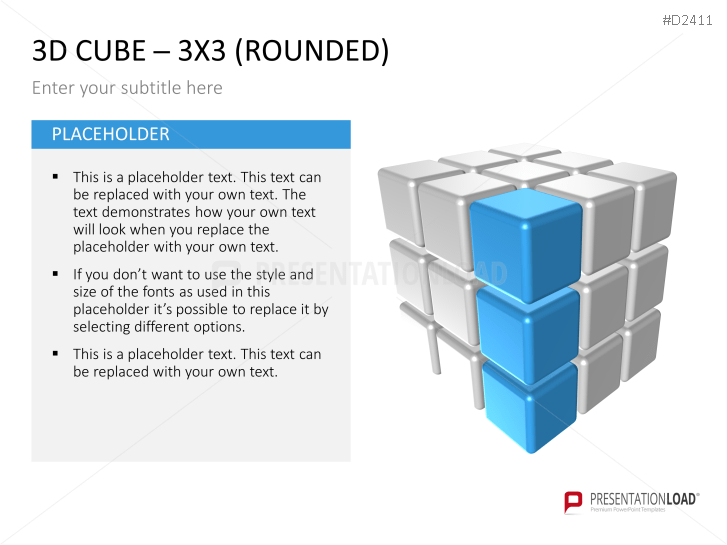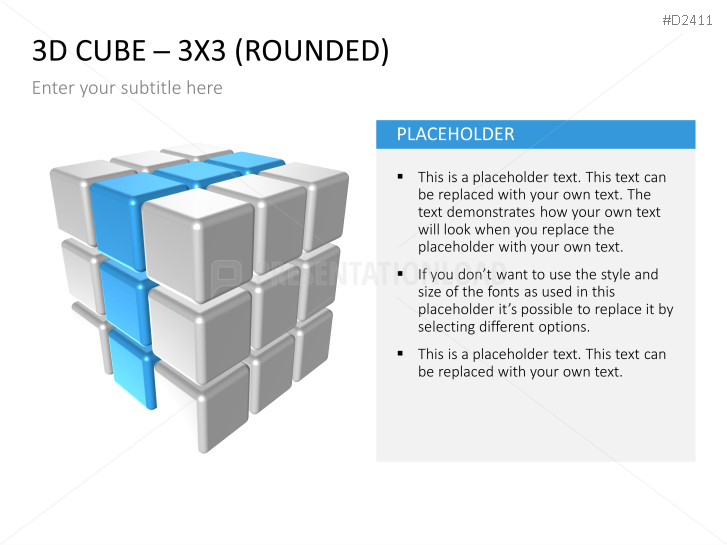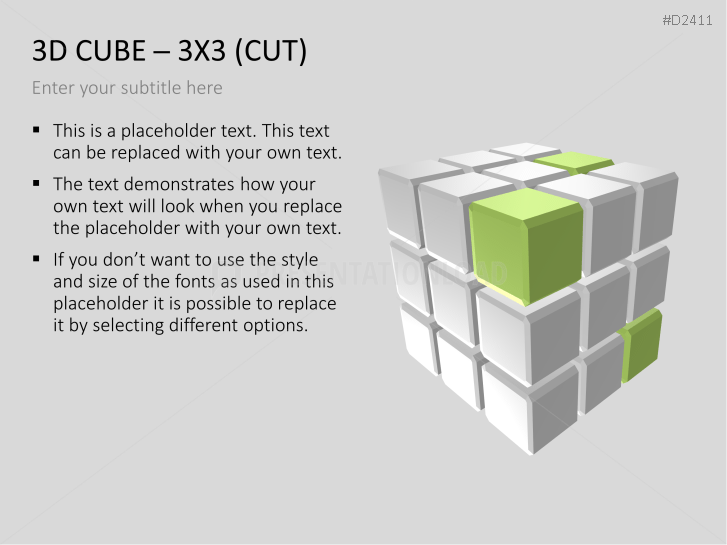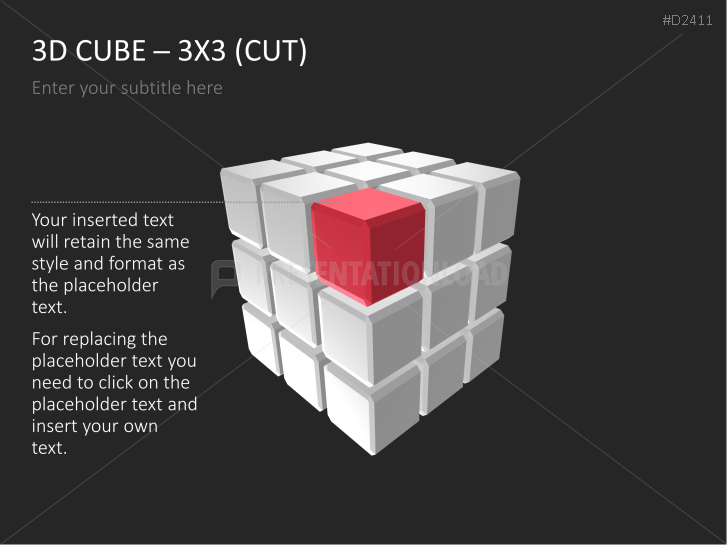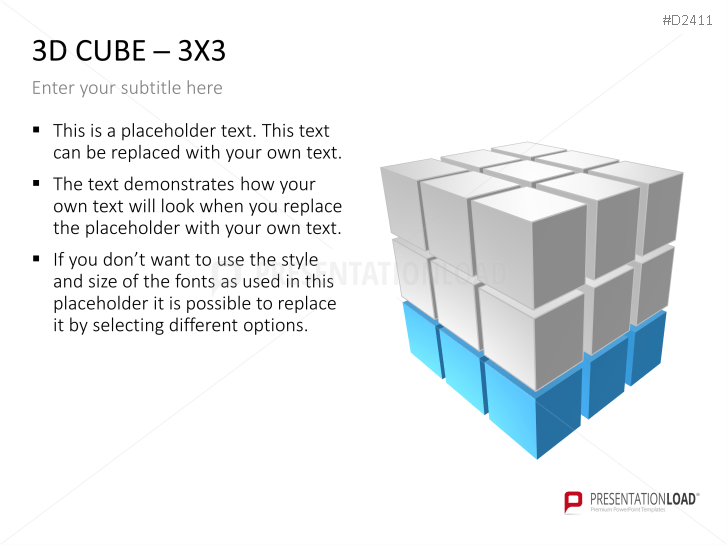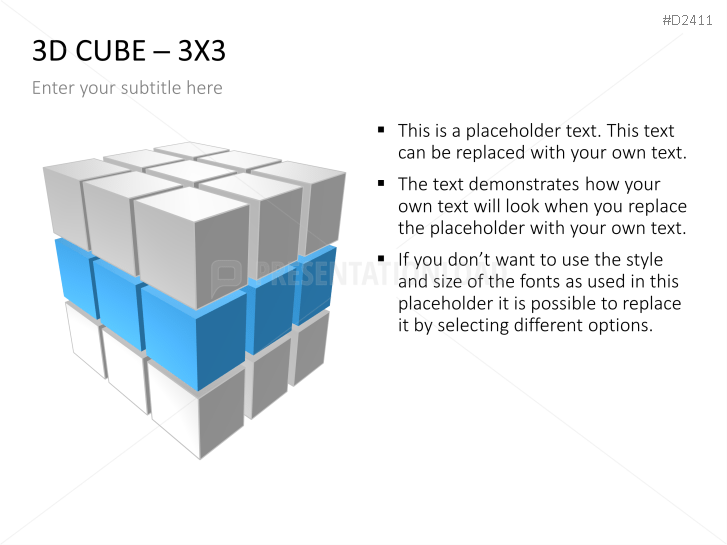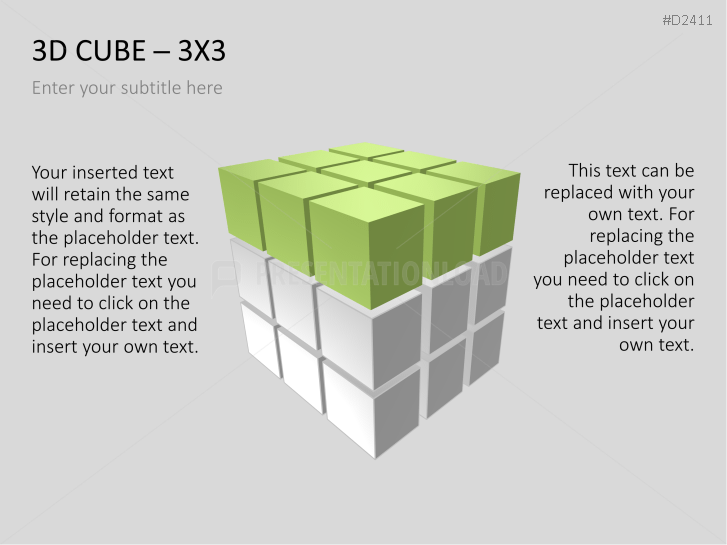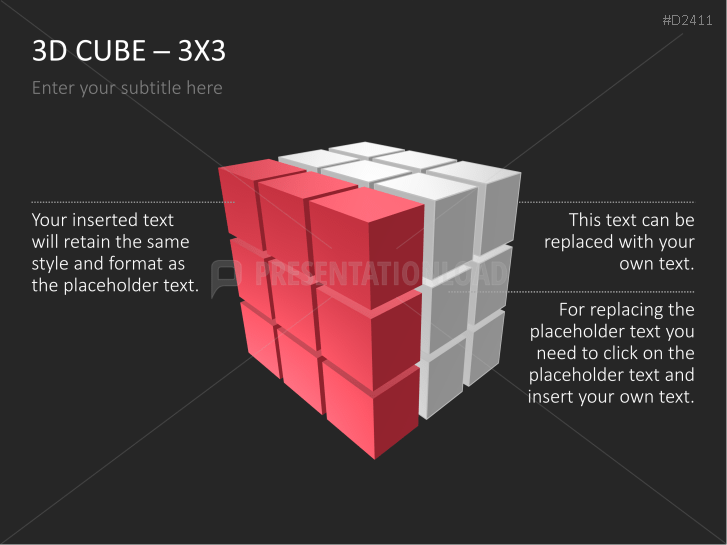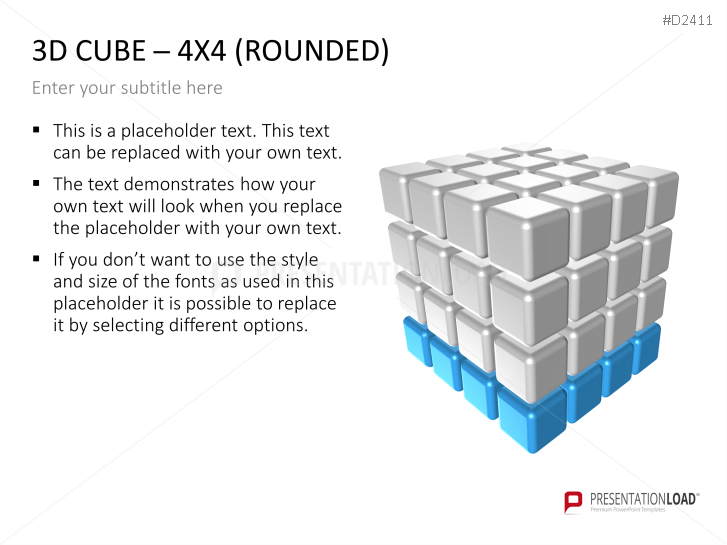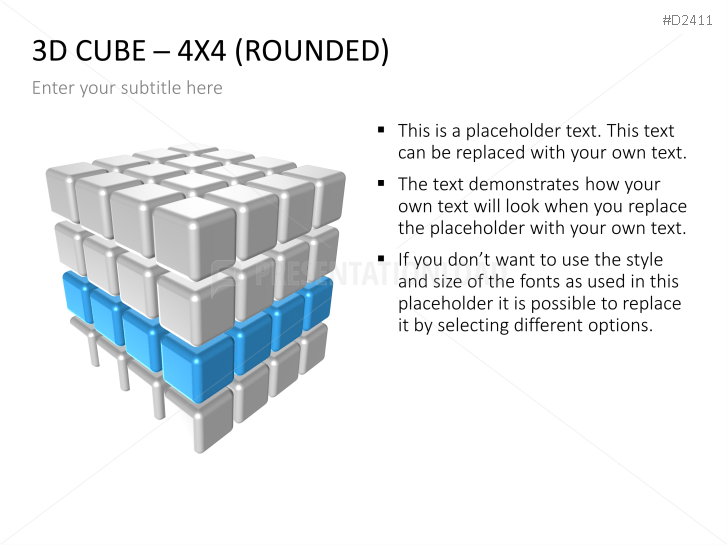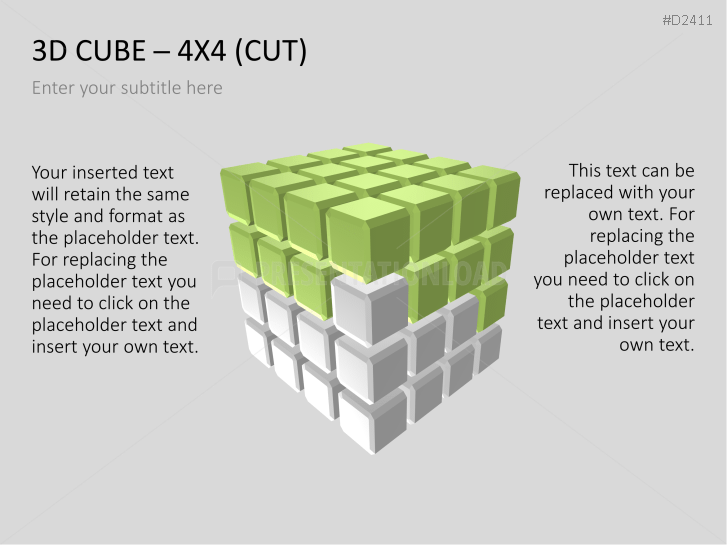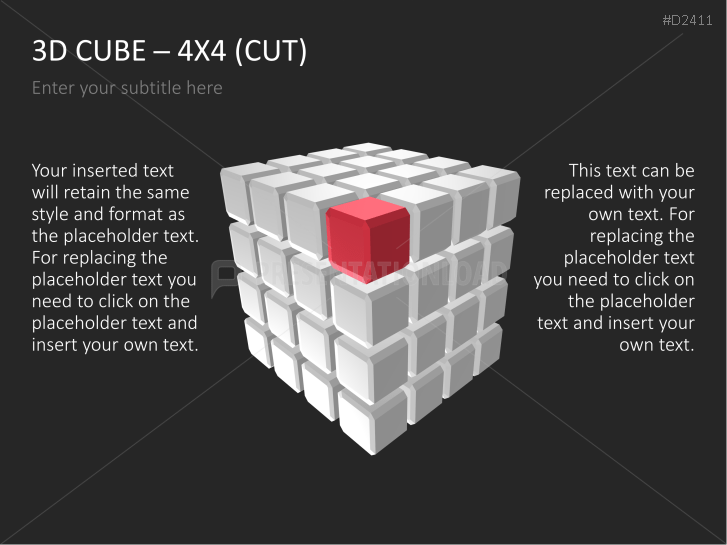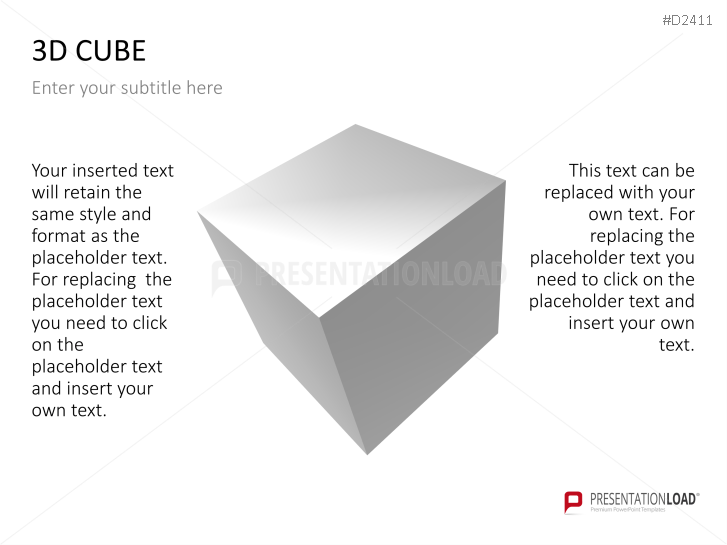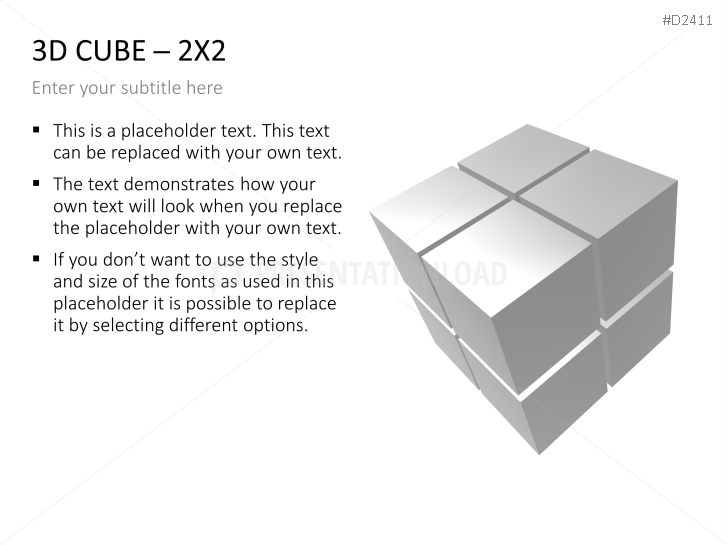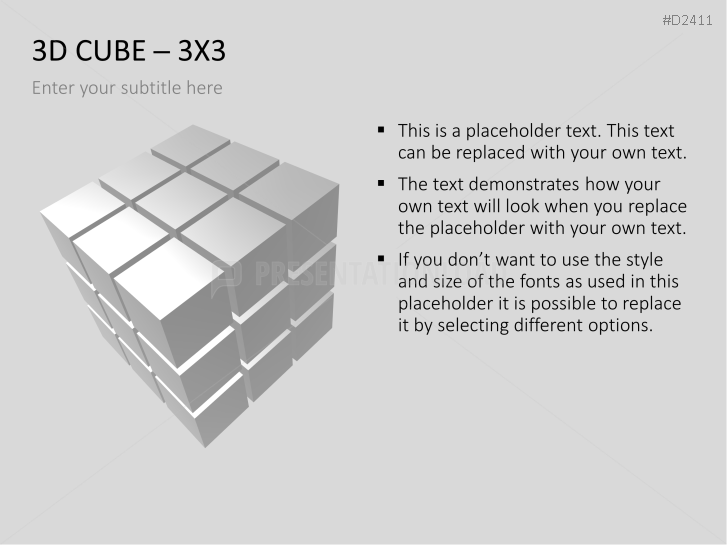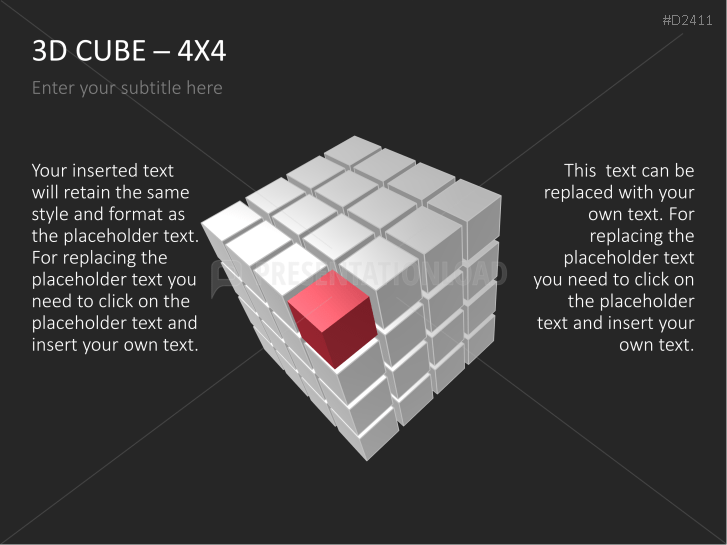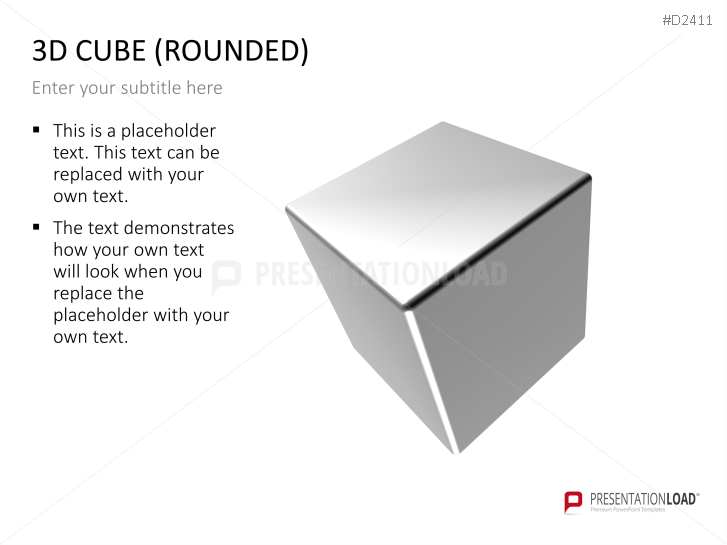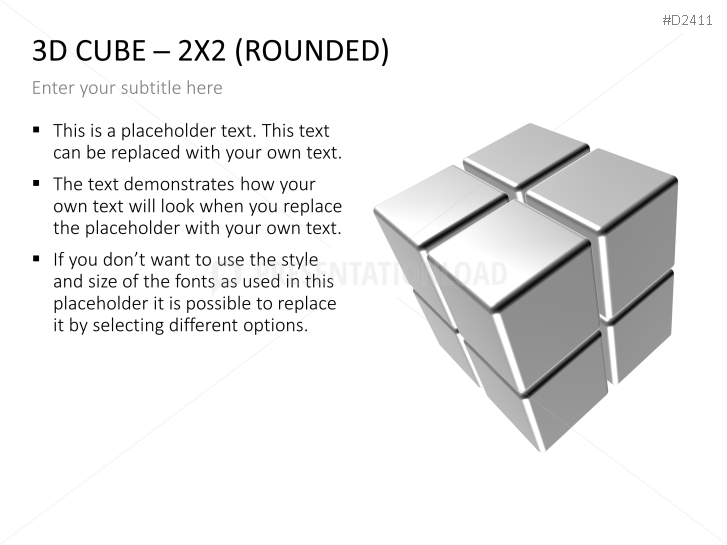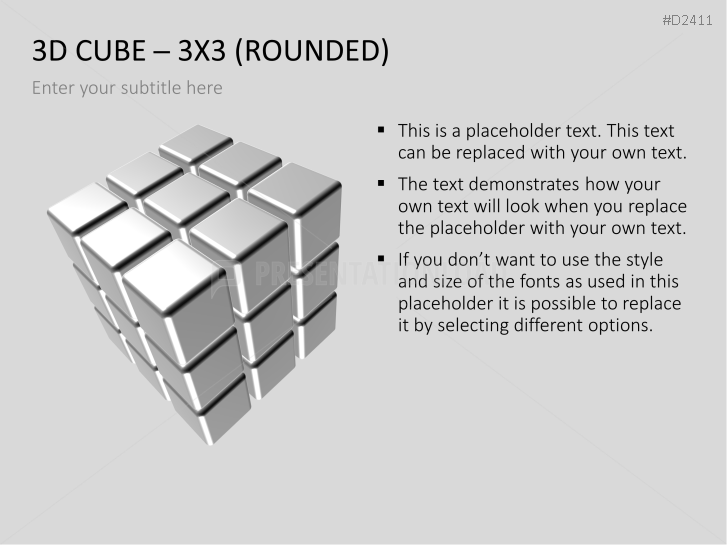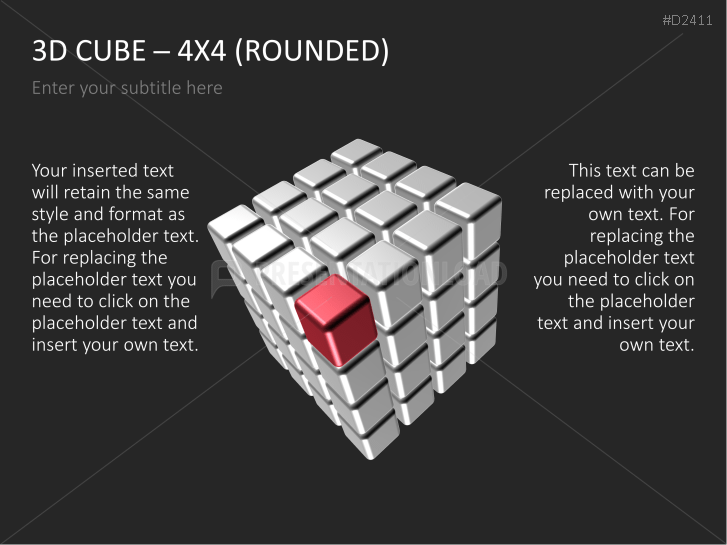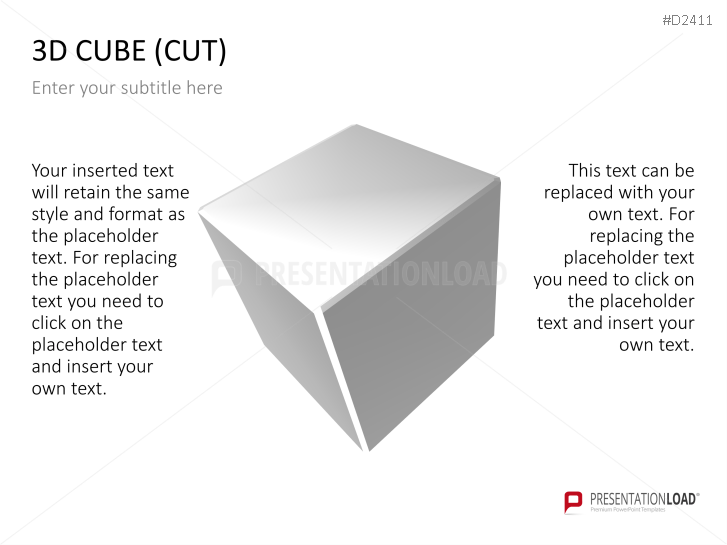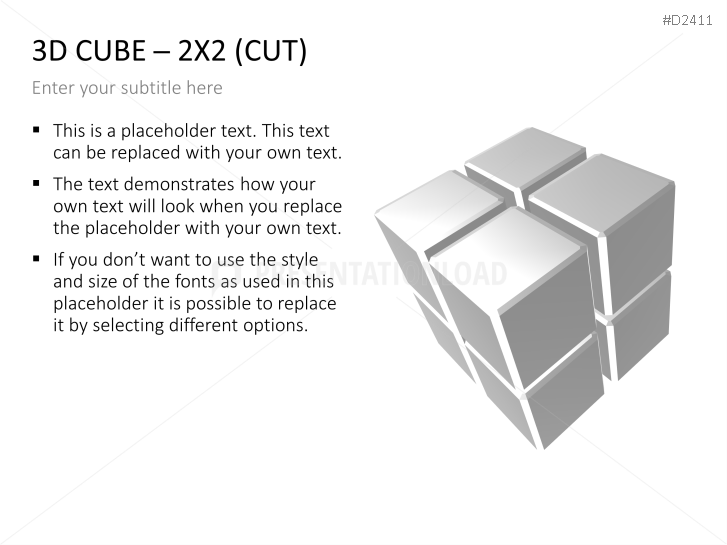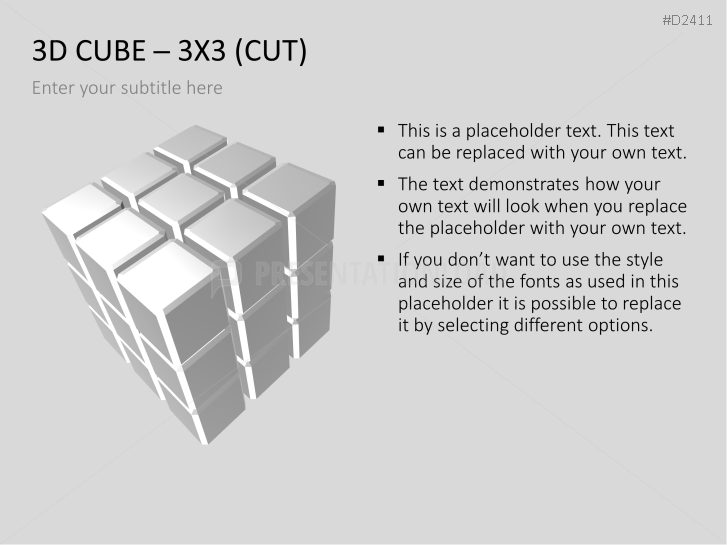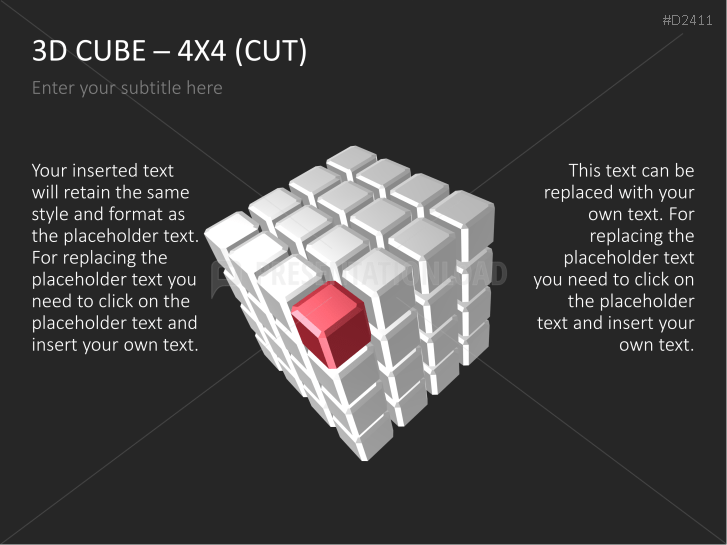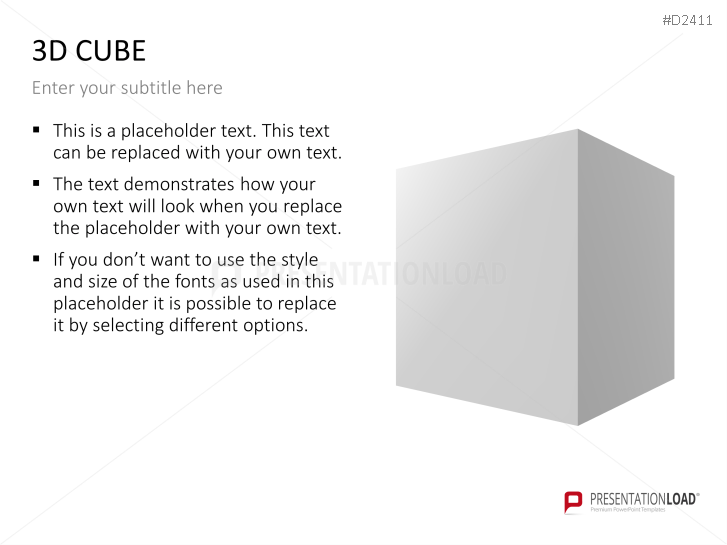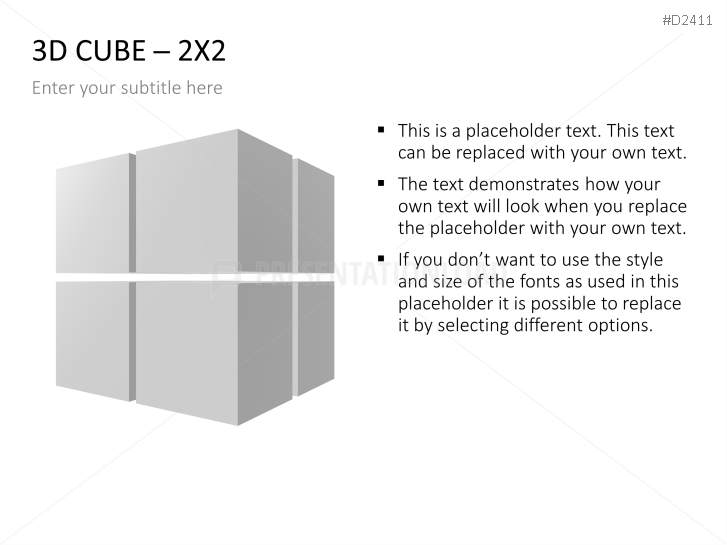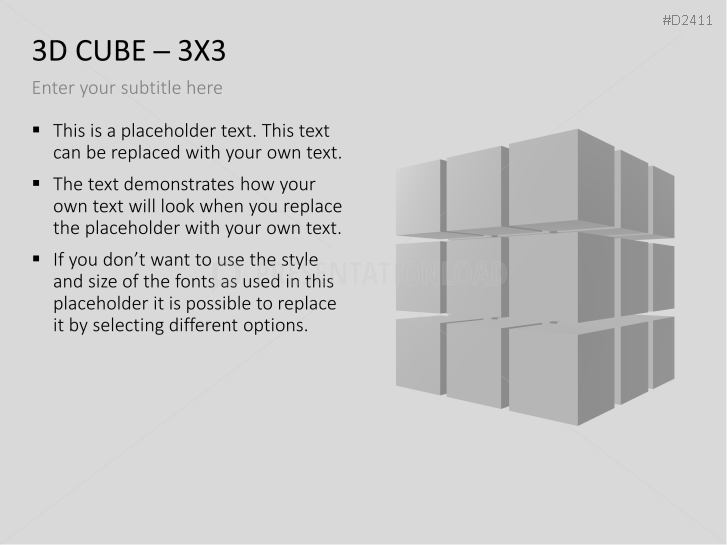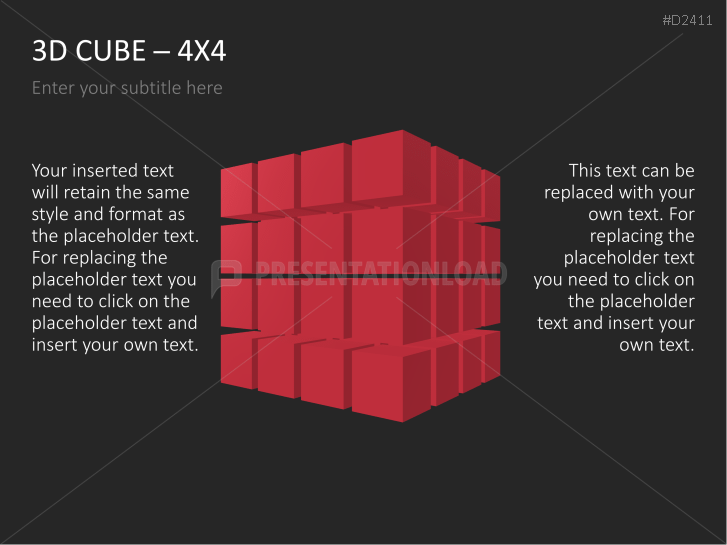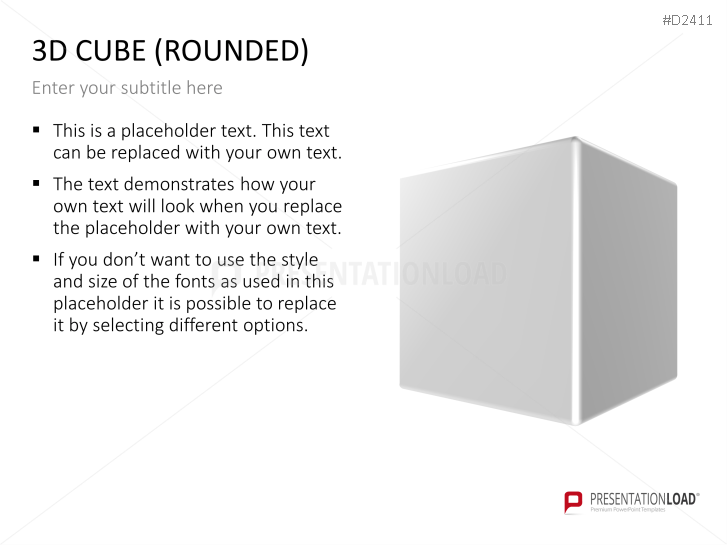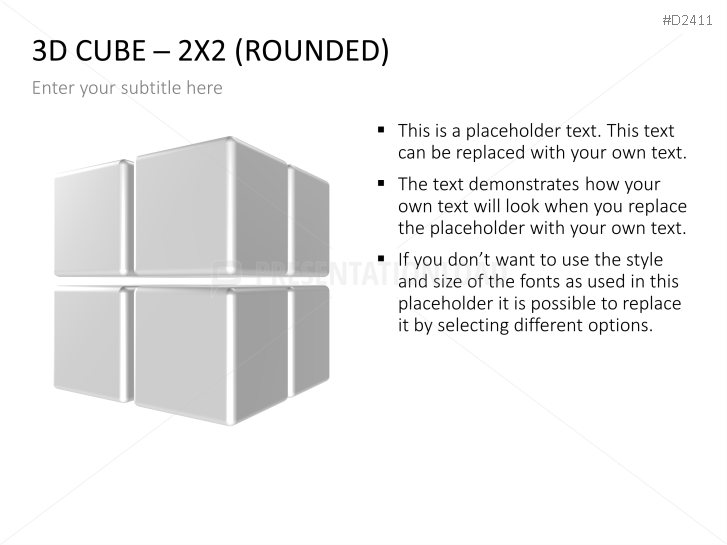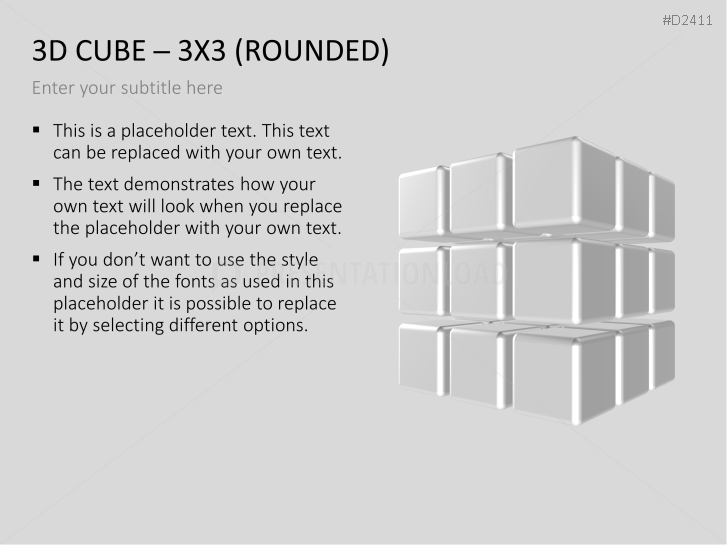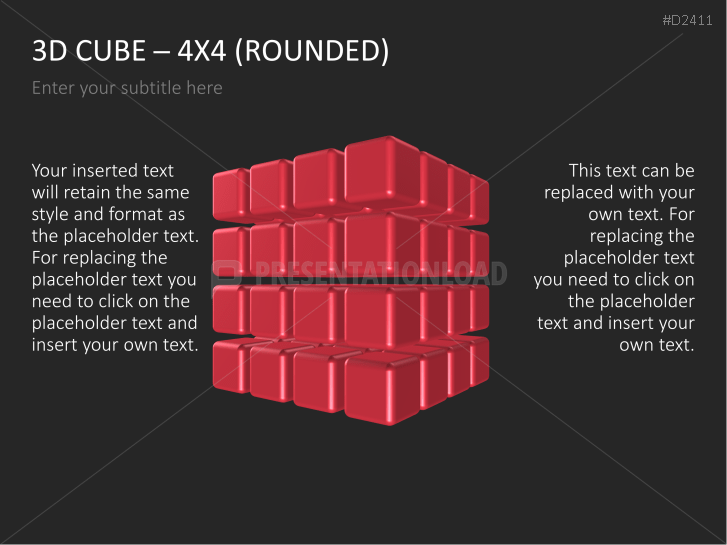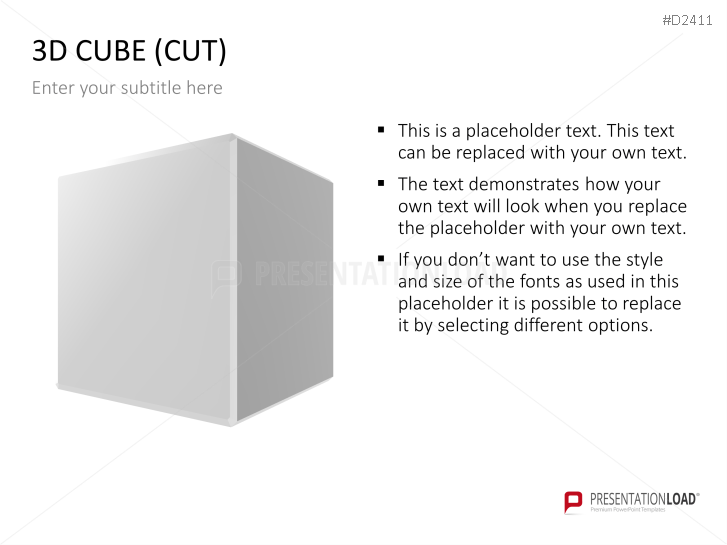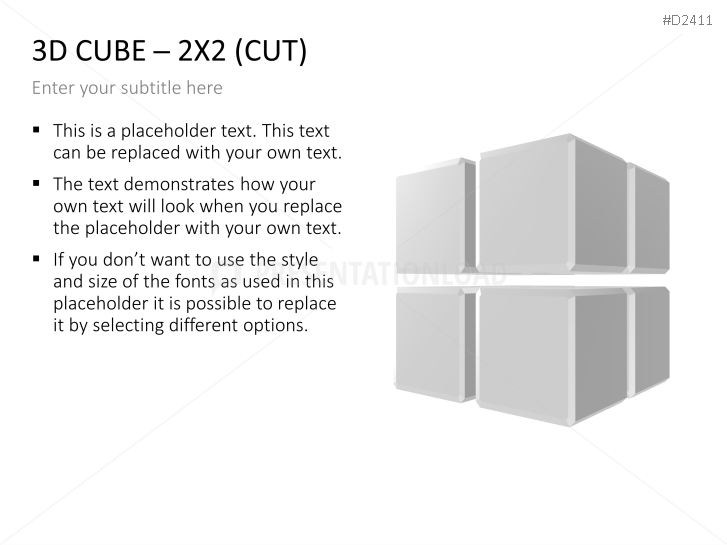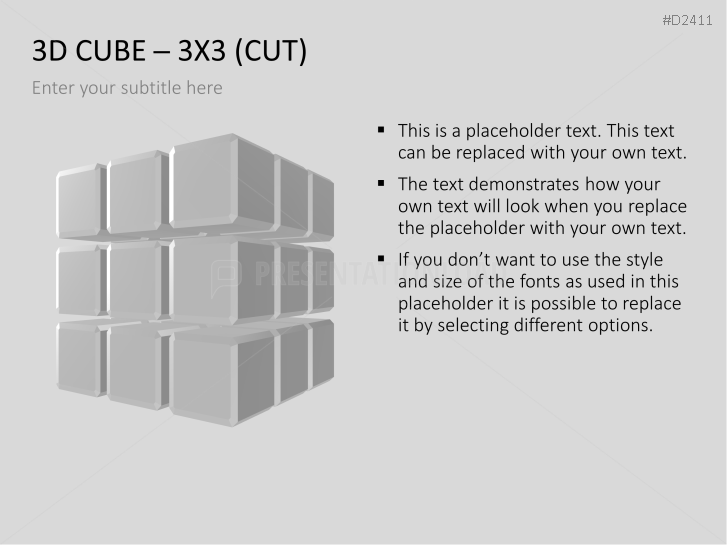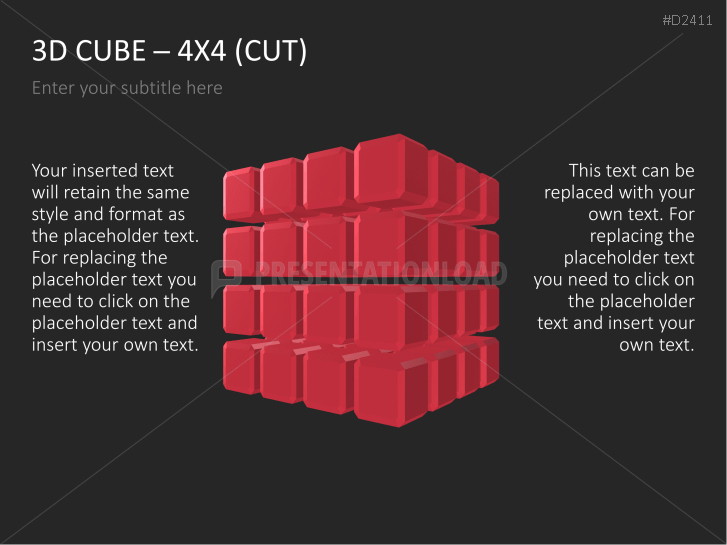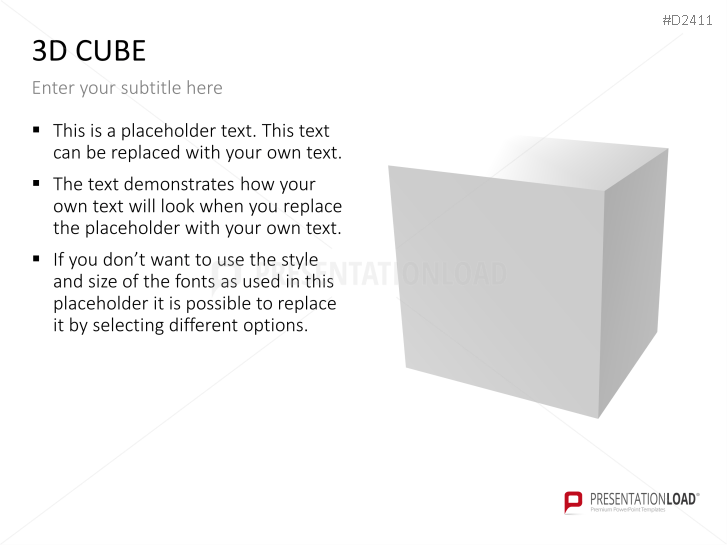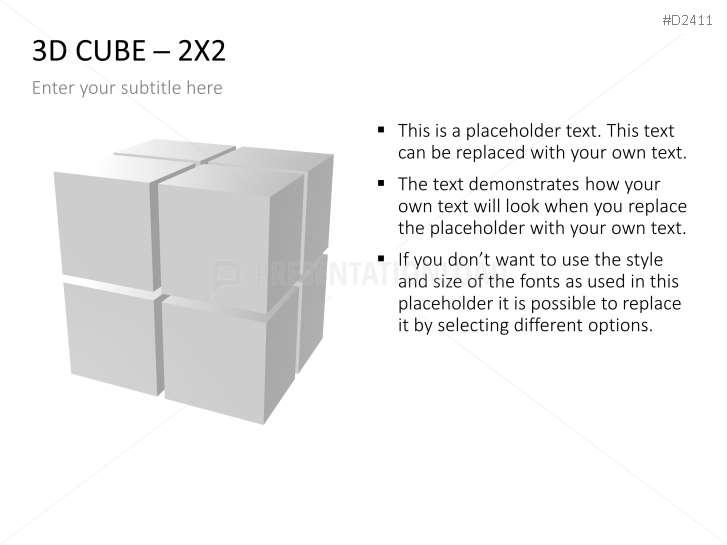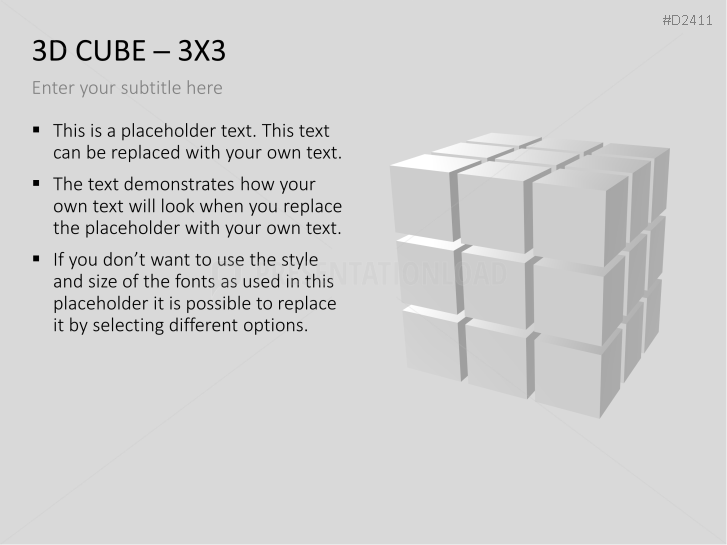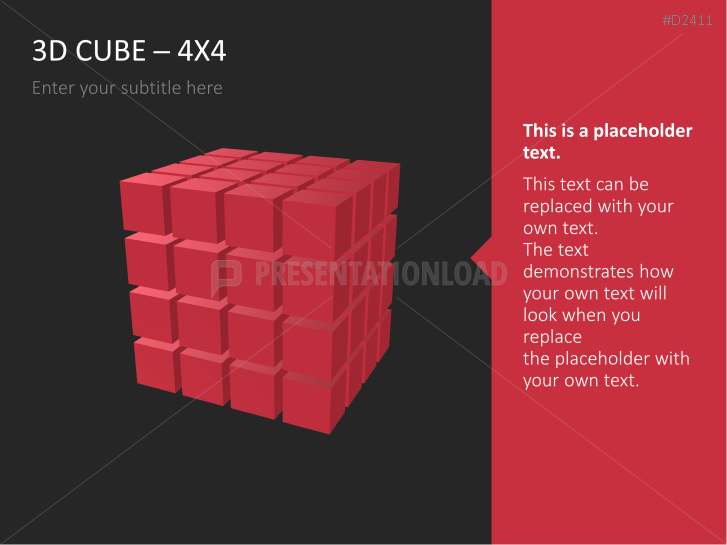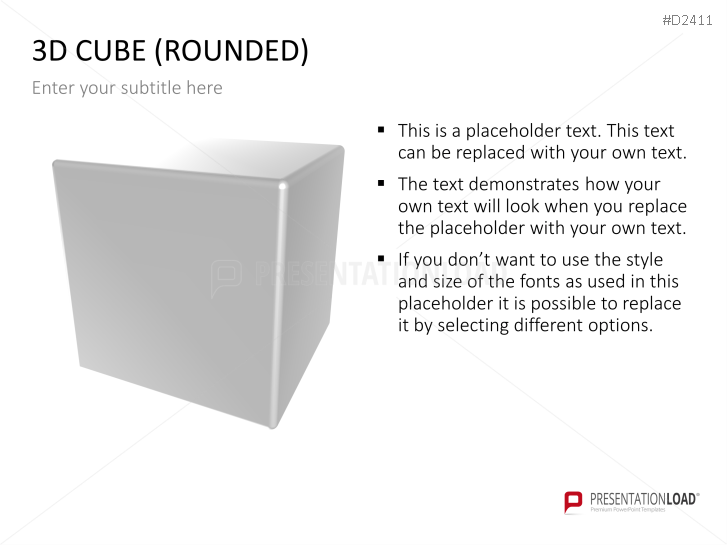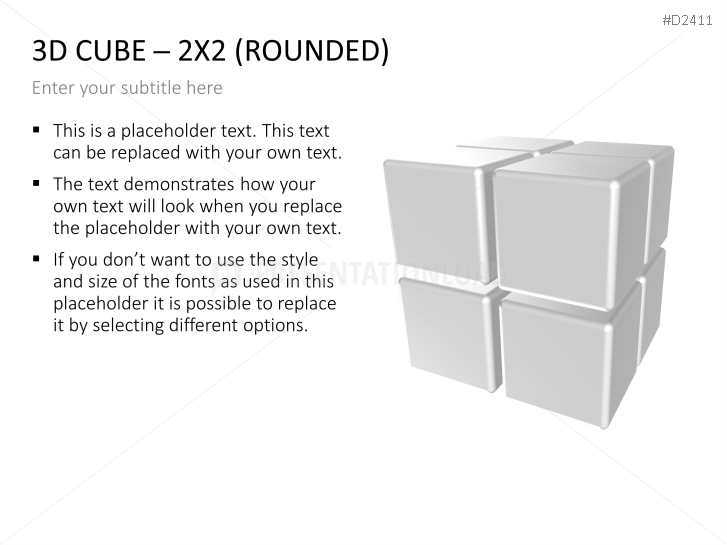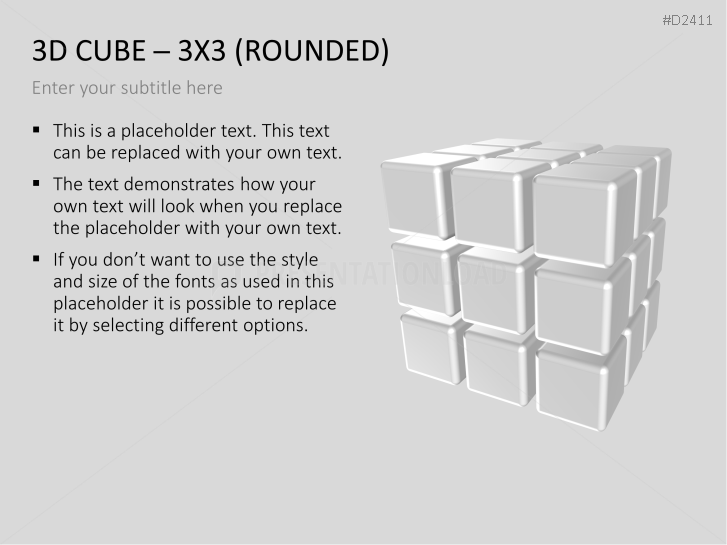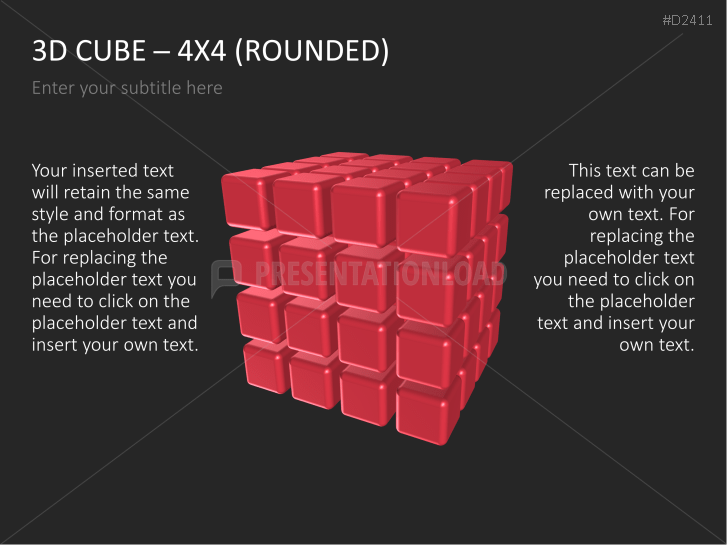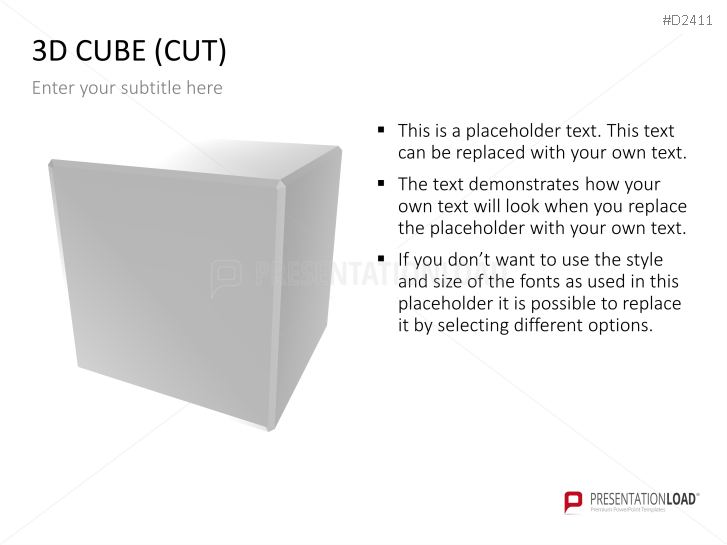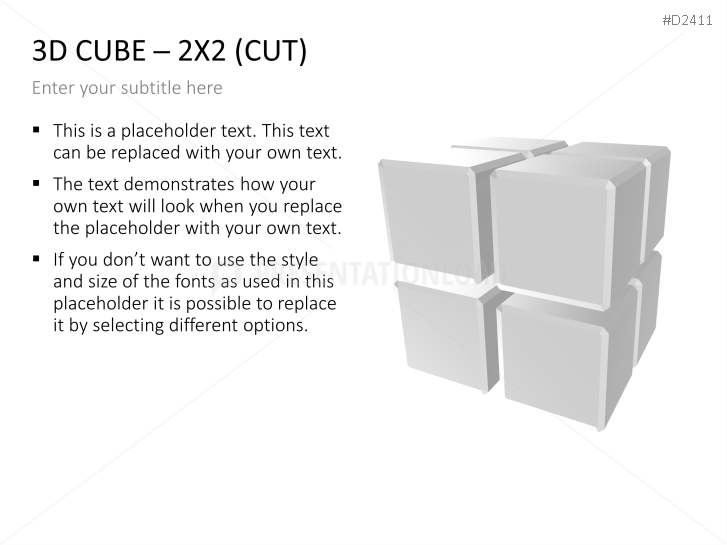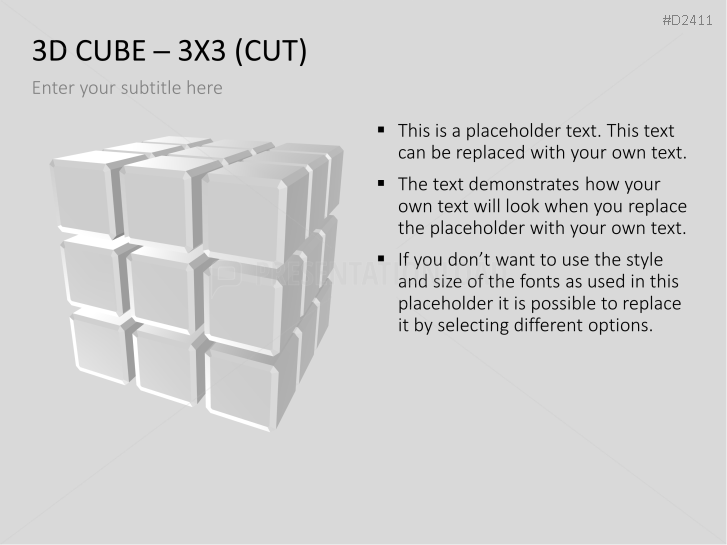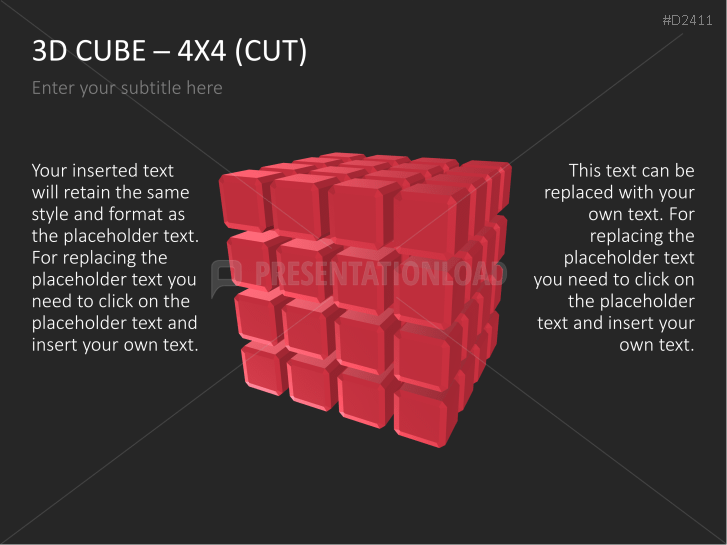 D2431 3D Glass Cubes (40 Slides)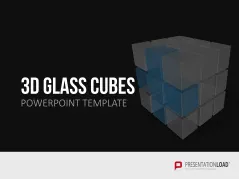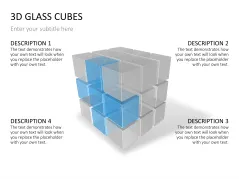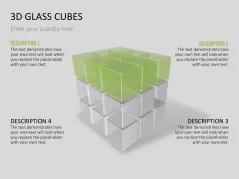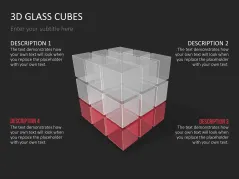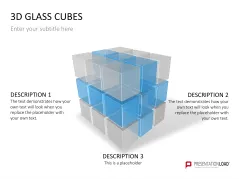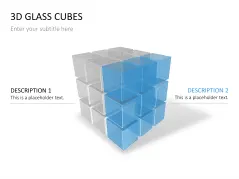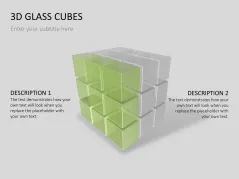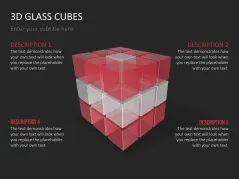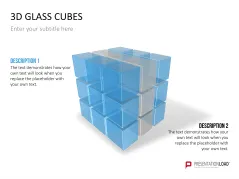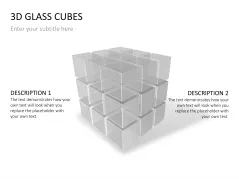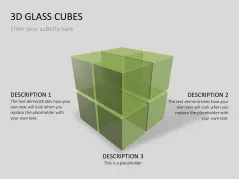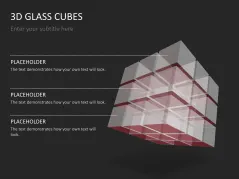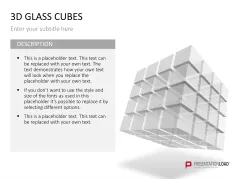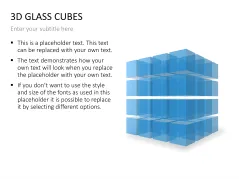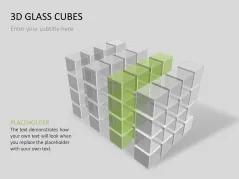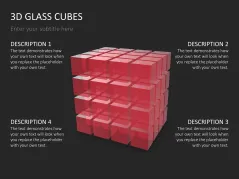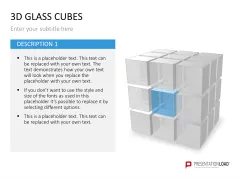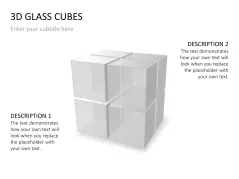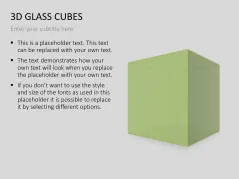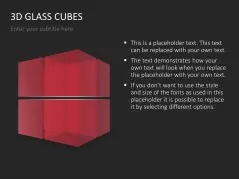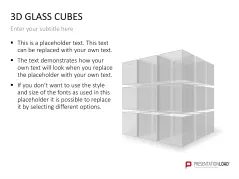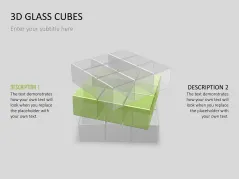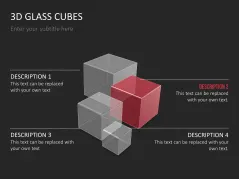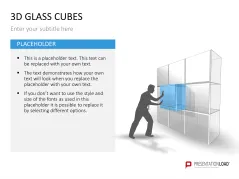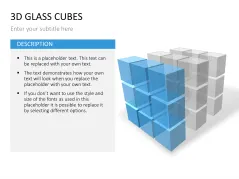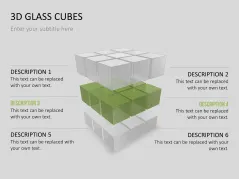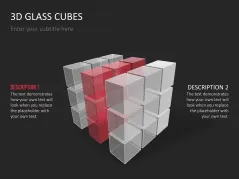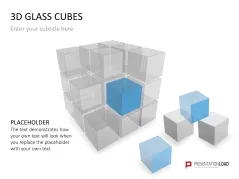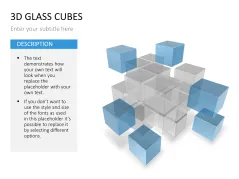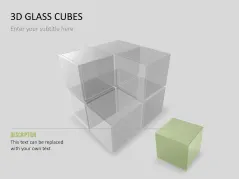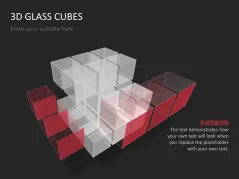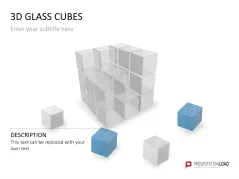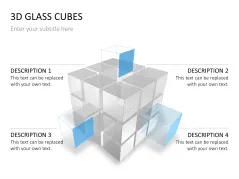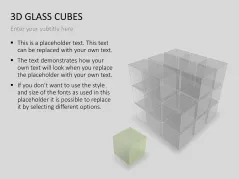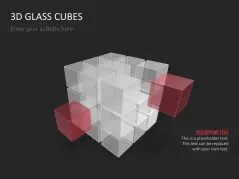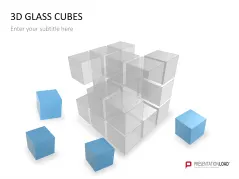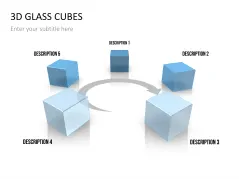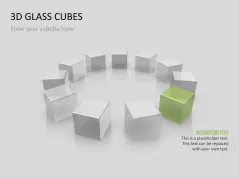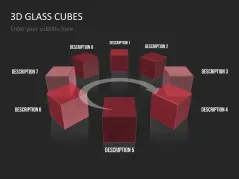 D2421 3D Cubes Extraction (32 Slides)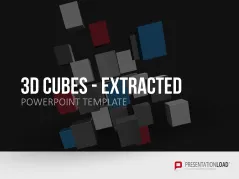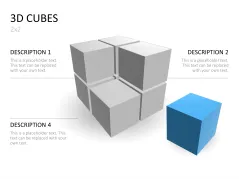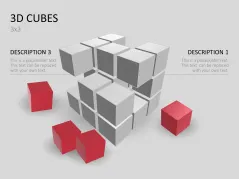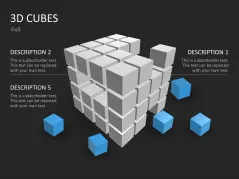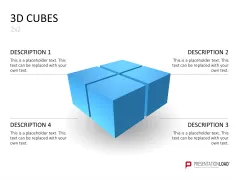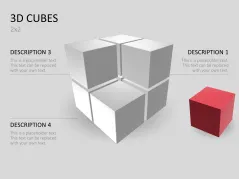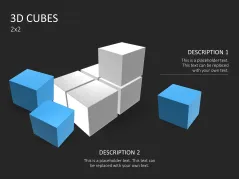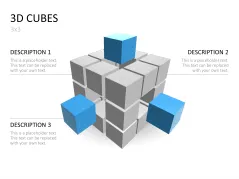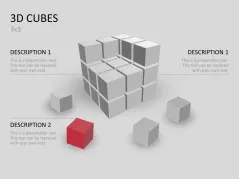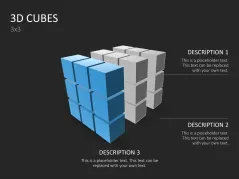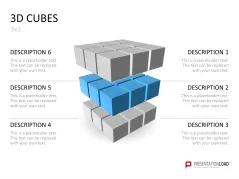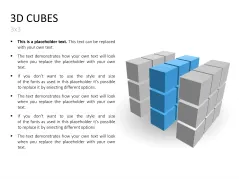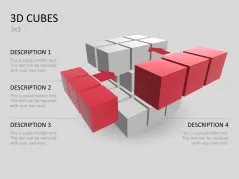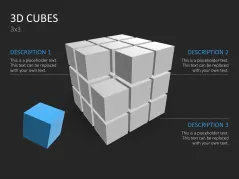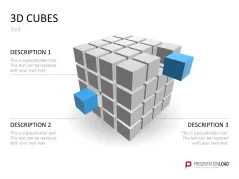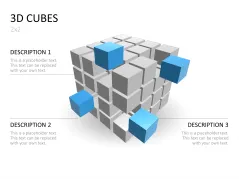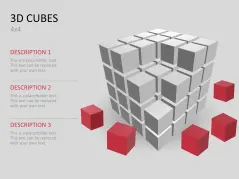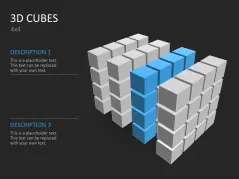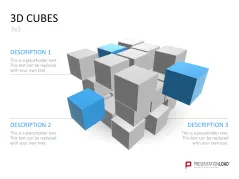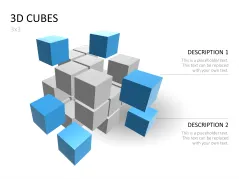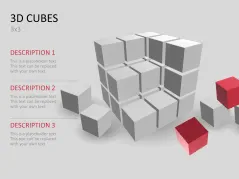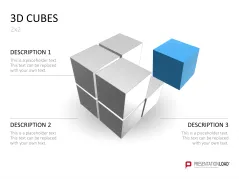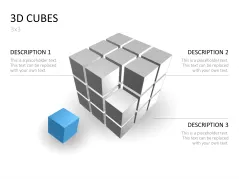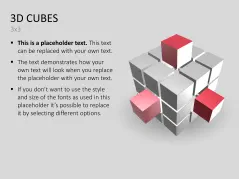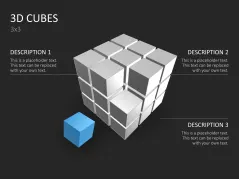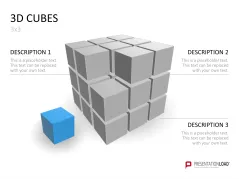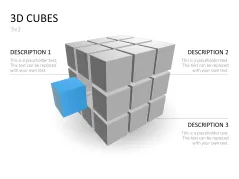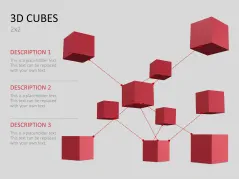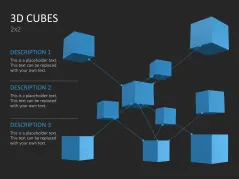 D2411 3D Cubes (56 Slides)