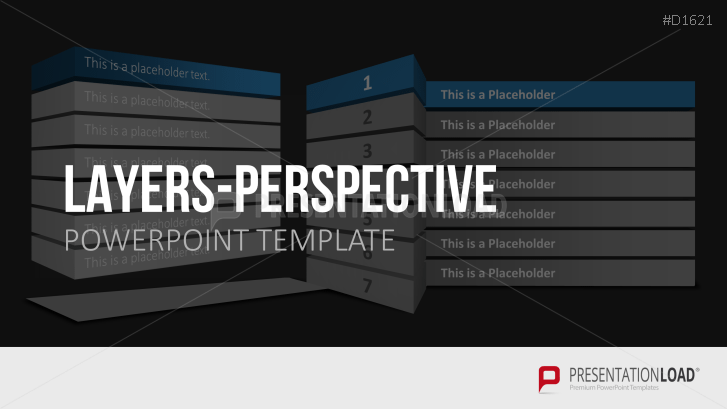 Implement the 3D Layers - Perspective templates for presenting stages, sectors and contexts.
Represent Different Sectors and Processes with the 3D Layers - Perspective
3D layers are particularly suitable for displaying contexts and organizations. They divide a larger whole into subsections, for example like a company and its departments, and make it possible to describe the various sections more closely in their characteristics.
In addition, the 3D layers display options, processes and their individual steps, as well as the importance of individual steps of an entire process.
Dependence on Individual Factors
Take advantage of the 3D Layers Perspective PowerPoint templates to clarify to your team how individual stages (e.g. project steps) and sectors (e.g. departments) are important in general for the success of each project or the company overall. Benefit from the detailed and diverse designs that accent the individual areas as part of an overall structure in color and perspective.
Another highlight to mention is the vivid set of four slides with block towers (based on the well-known board game Jenga) which can be used to emphasize the importance of each individual area for the stability of an overall structure.
With the 3D Layers Perspective PowerPoint Templates, You Have
multiple possibilities of highlighting individual elements
varied and vivid designs
a minimalist and modern look

PowerPoint Templates Include
24 slides with various 3D Layers Perspective templates in different designs (perspective, color, shape)