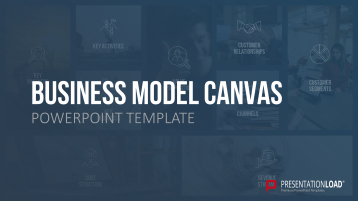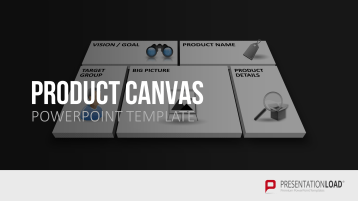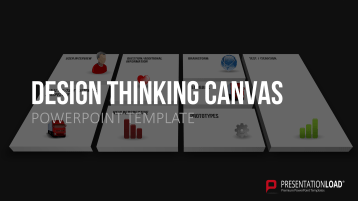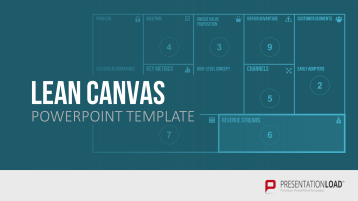 Clearly illustrate your business model with our Business Model Canvas and Lean Canvas templates. In addition, you can develop innovative processes and products with our professionally designed Product Canvas and Design Thinking Canvas slides.
Your Business Model
The Business Model Canvas gives you a clear overview of your business model on a single PowerPoint slide. This consists of nine modules: customer segment, value proposition, communication and sales channels, customer relationship, revenue streams, key resources, key activities, key partners and cost structure. The canvas shows you all business modules at a glance and allows you to update the individual segments at any time. The Lean Canvas is a modified form of the Business Model Canvas. It is a particularly useful tool for lean startups to clearly present their business model.
Visualize Product Planning on a Single Slide
The Product Canvas focuses on product development requirements and consists of five quadrants – vision/goal, name, target group, big picture, and product details – arranged on a canvas.  These fields can be filled in with relevant information and updated at any time to optimize the planning process.
Illustrate the Design Thinking Process
With the Design Thinking Canvas, you can visualize your innovation process on a single PowerPoint slide. The process consists of several steps arranged side by side on a canvas, during which different perspectives and ideas are collected.
A Bundle with Uniquely Designed Canvas Templates
Our bundle features a large selection of professionally designed canvas templates to present business models and implement strategic product planning. The slides have a variety of designs, for example with icons and photo backgrounds. Individual design elements can be customized in shape, color, and size.
With the Canvas Bundle for PowerPoint, You Can
illustrate product planning and business models on a single slide

use a collection of four professionally designed canvas sets

quickly enter your business model or product information into the canvas
This PowerPoint Template Includes:
the Business Model Canvas, Product Canvas, Lean Canvas, and Design Thinking Canvas

canvas templates in different designs (3D, photo background with icons, etc.)

ready-made text placeholders to insert your content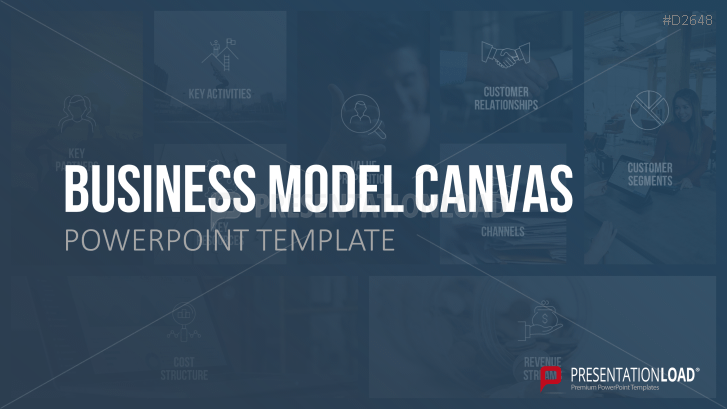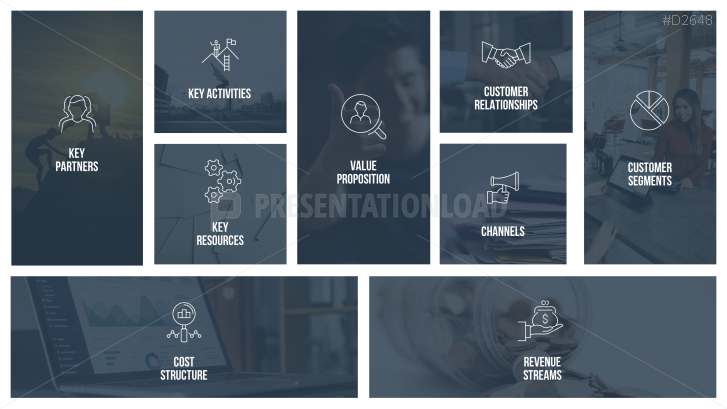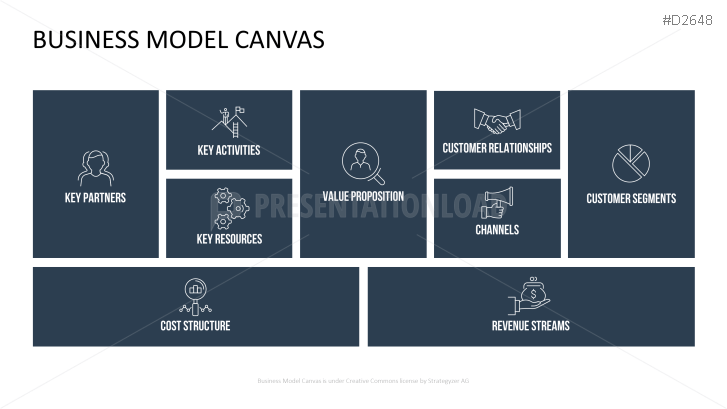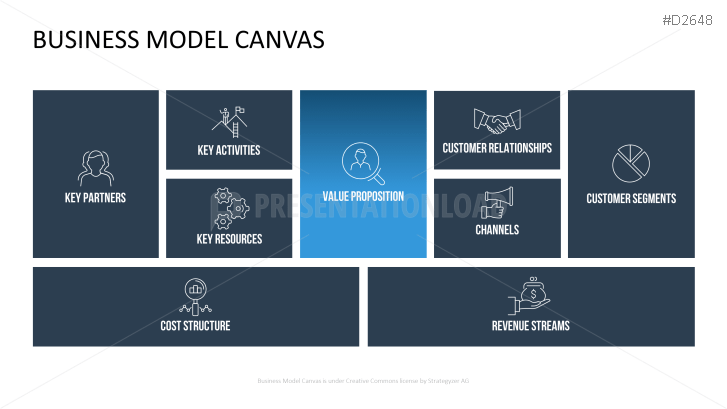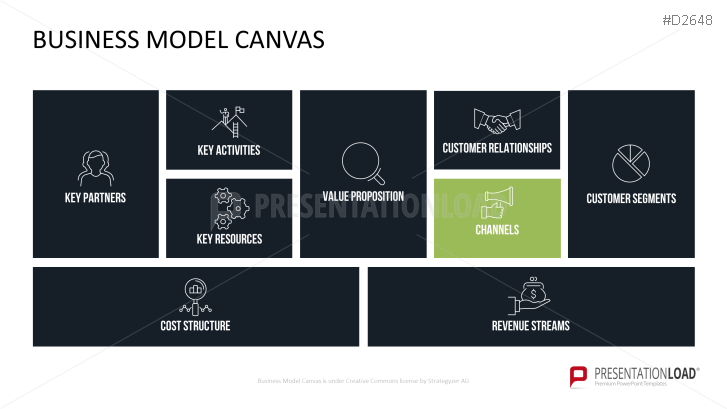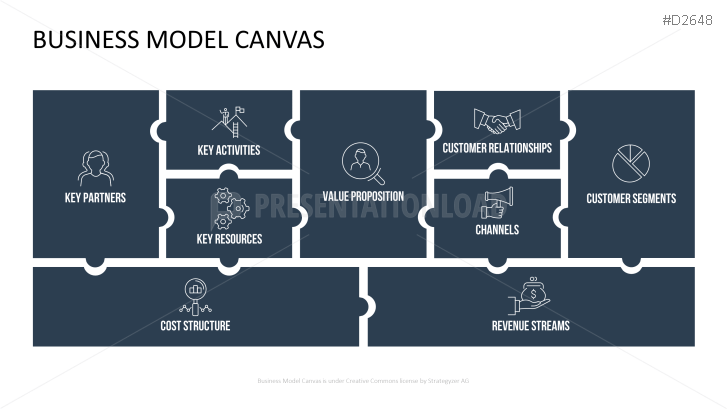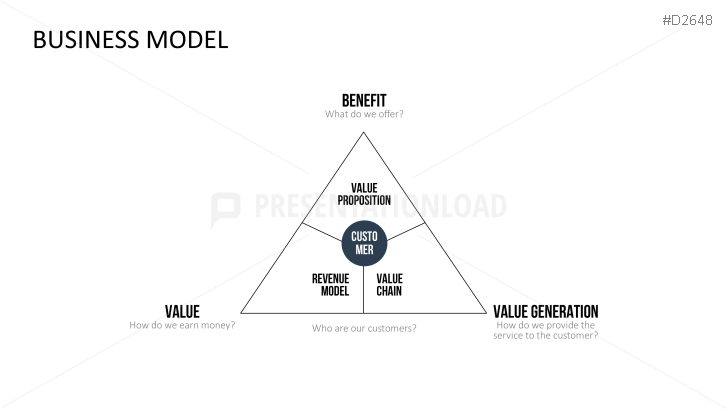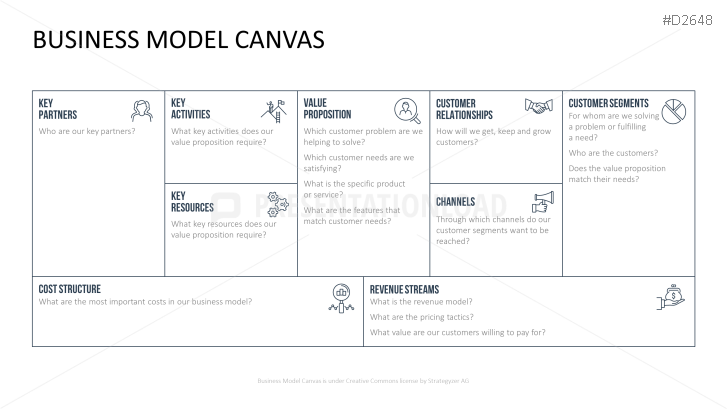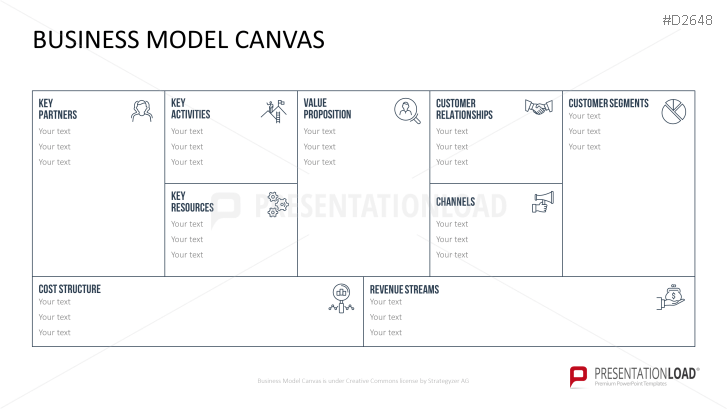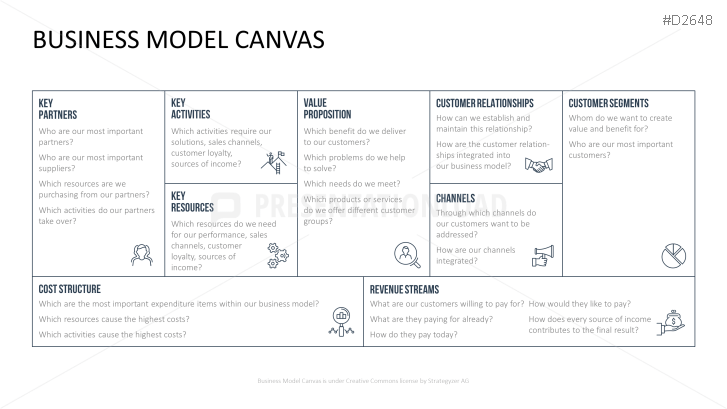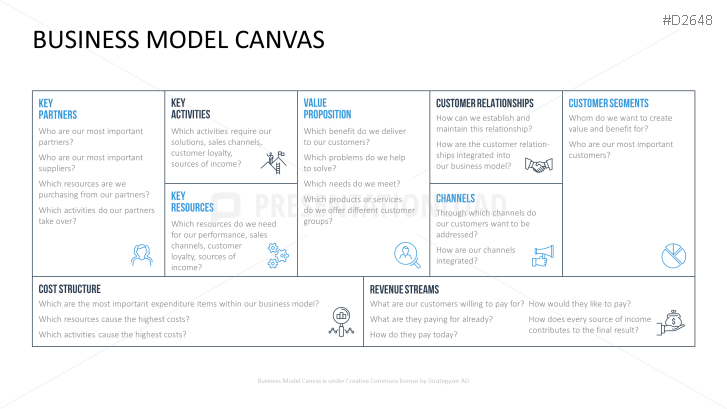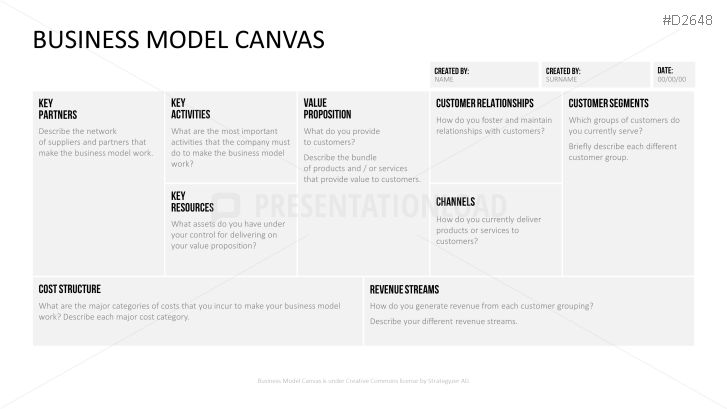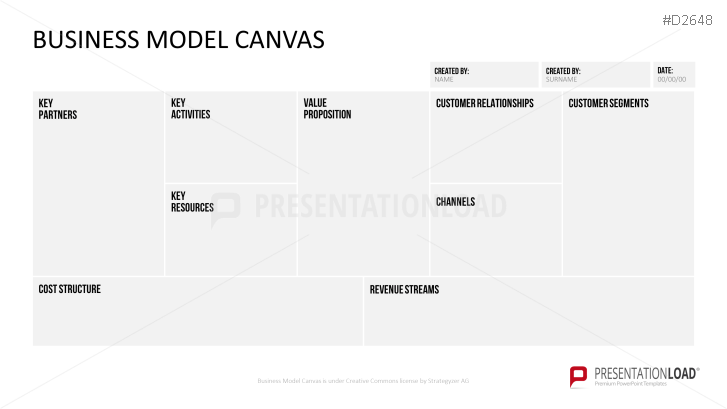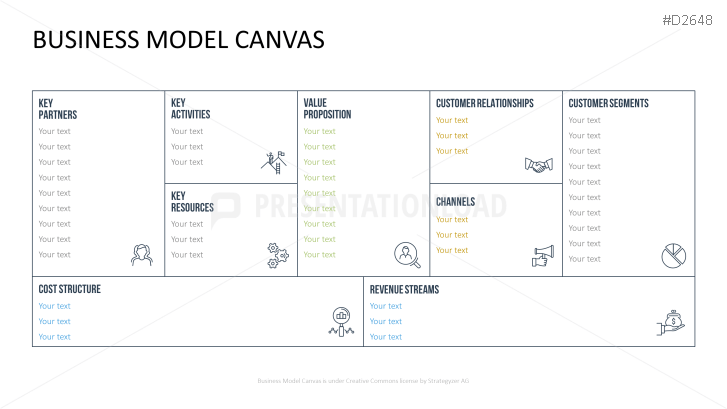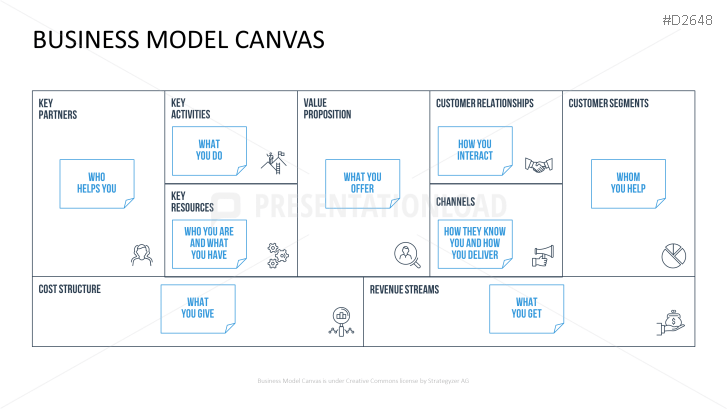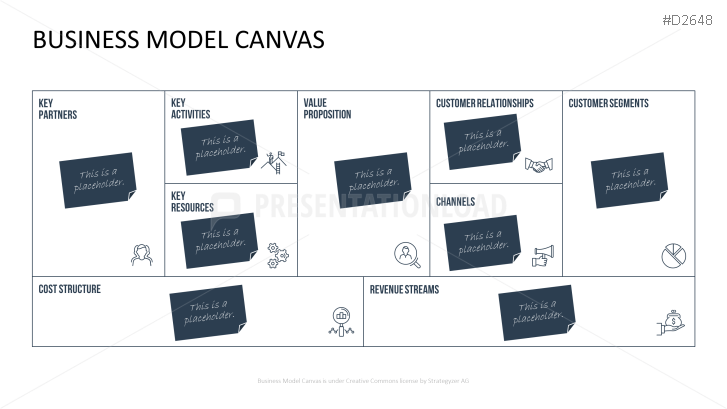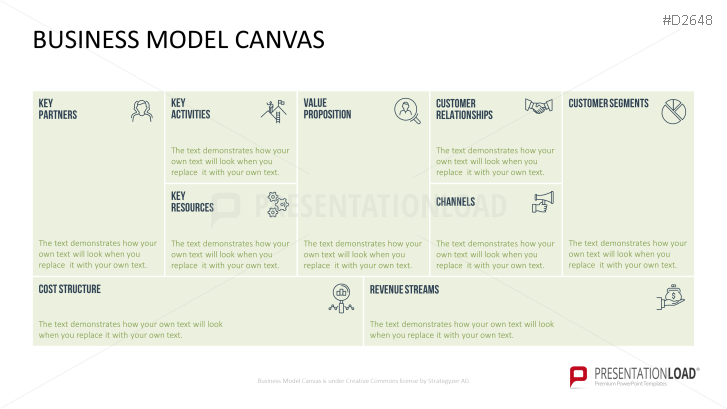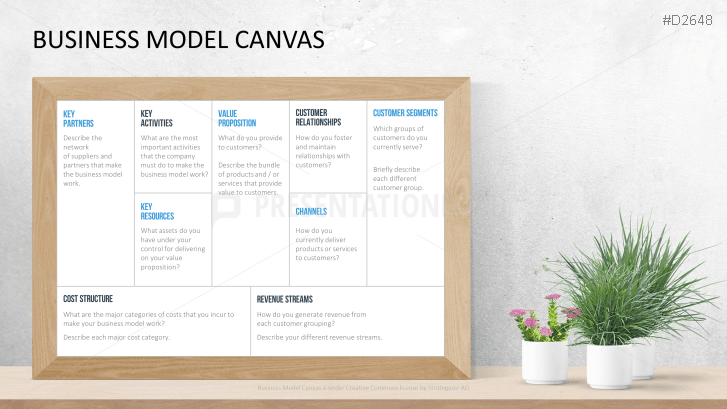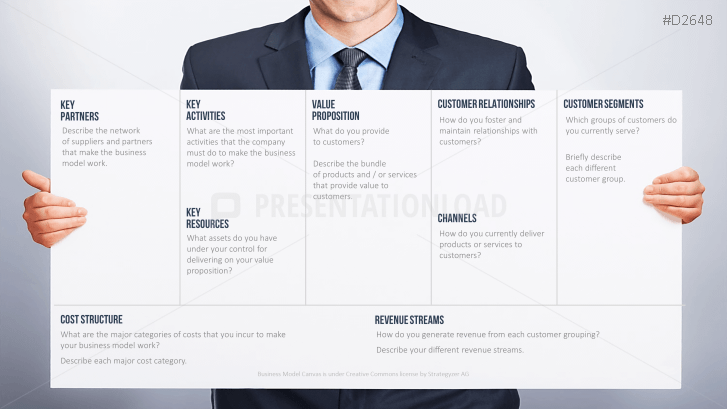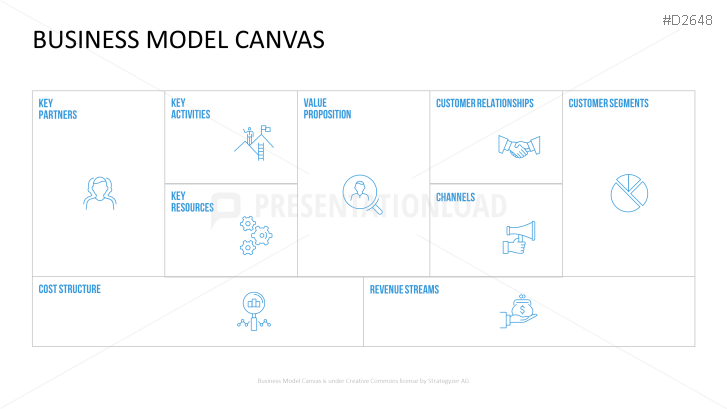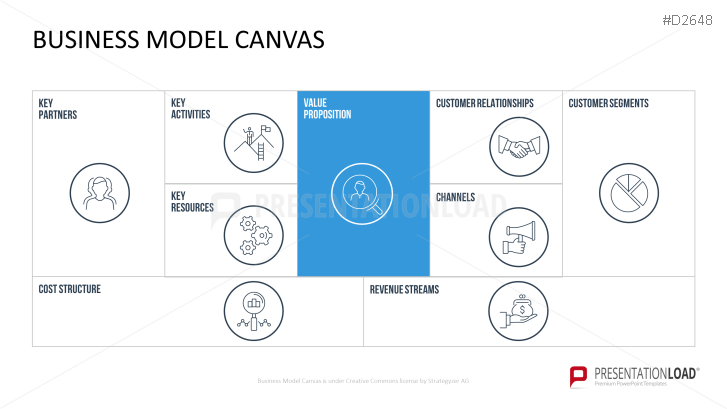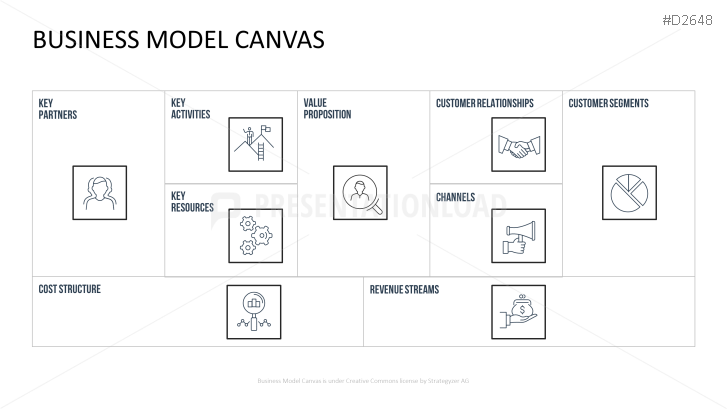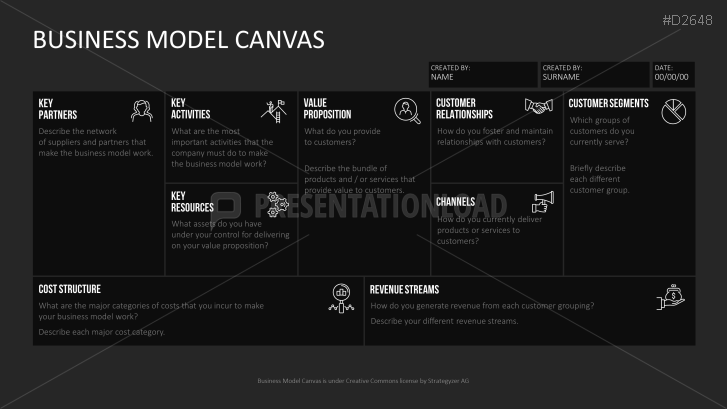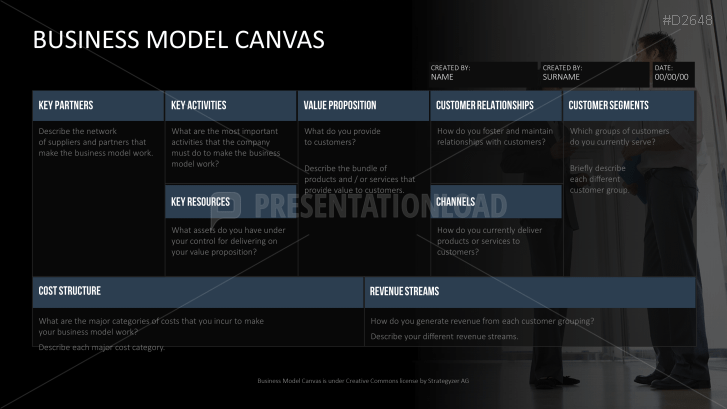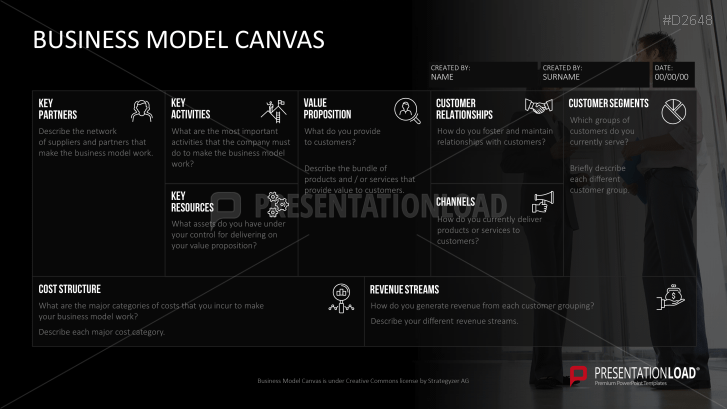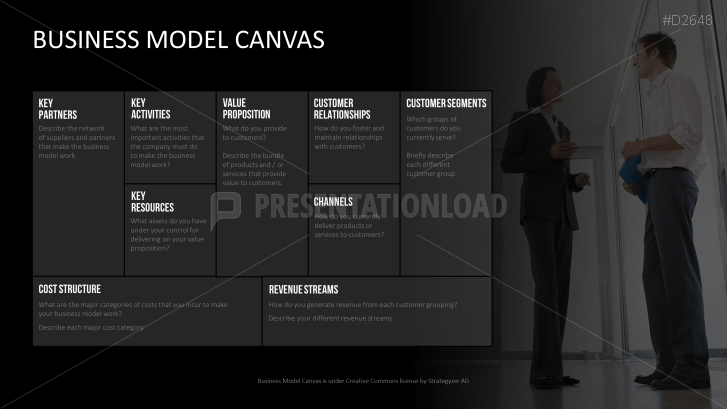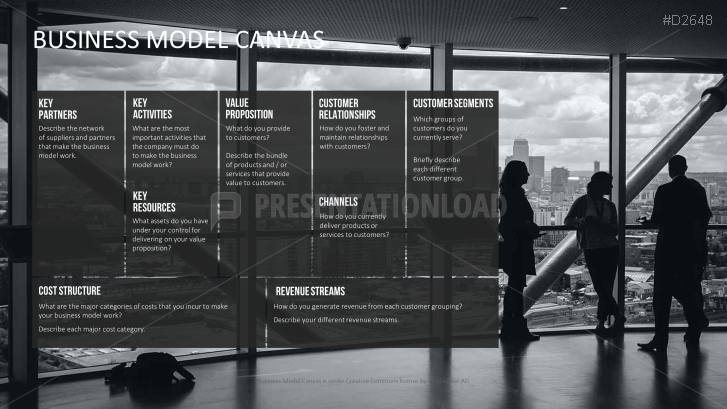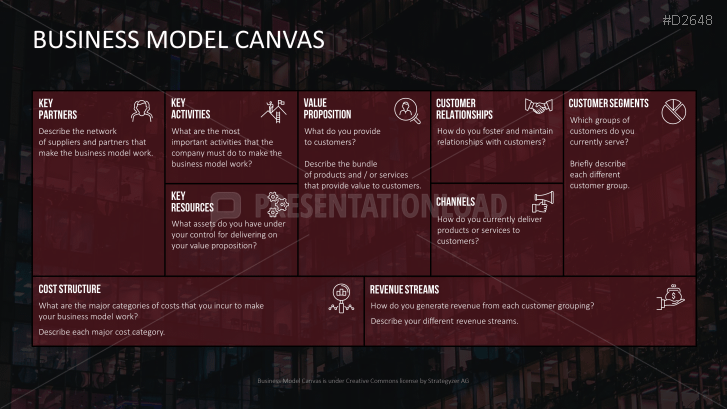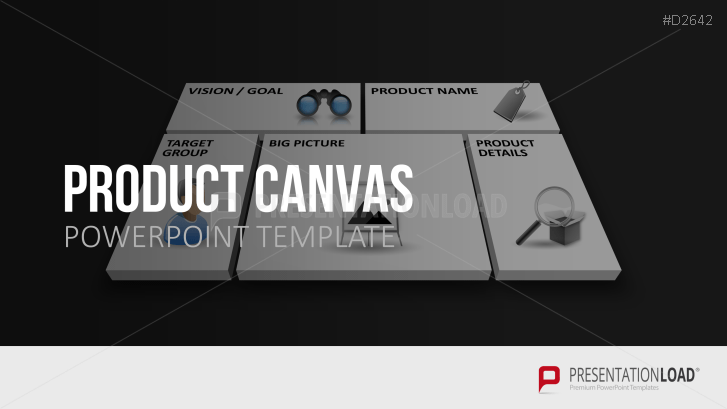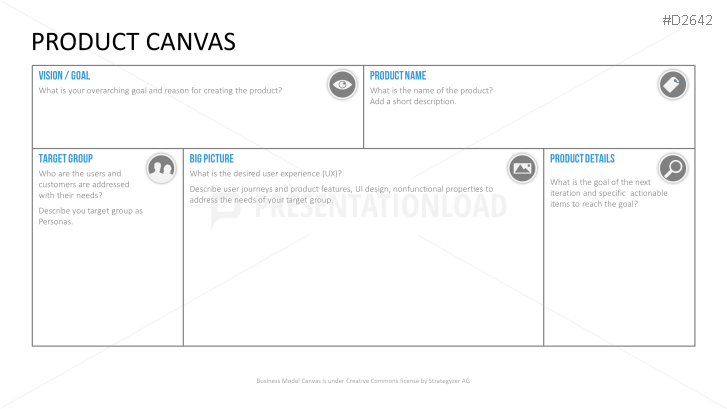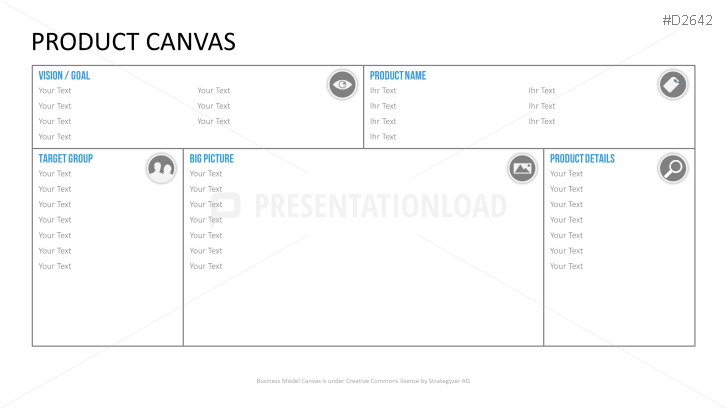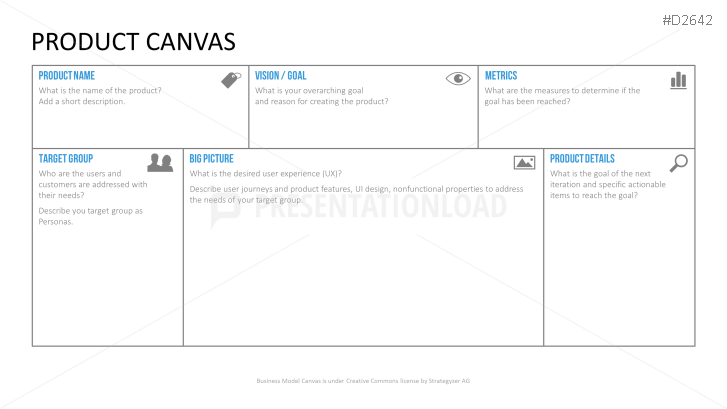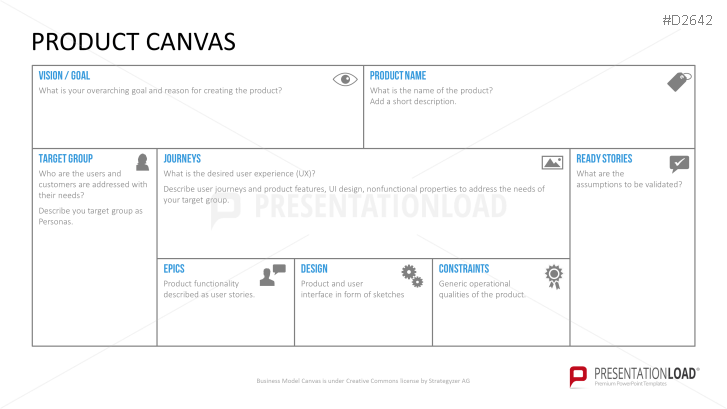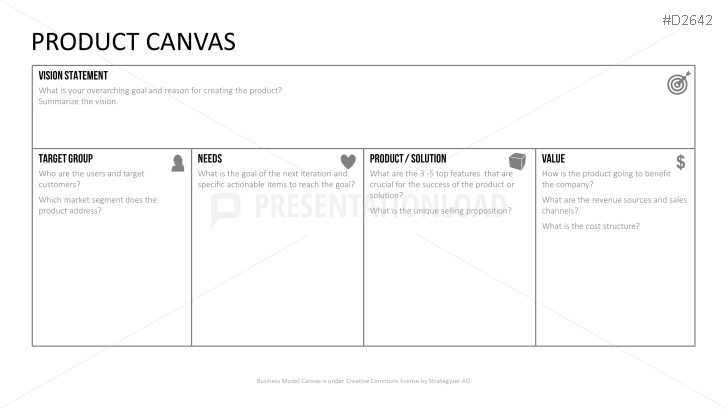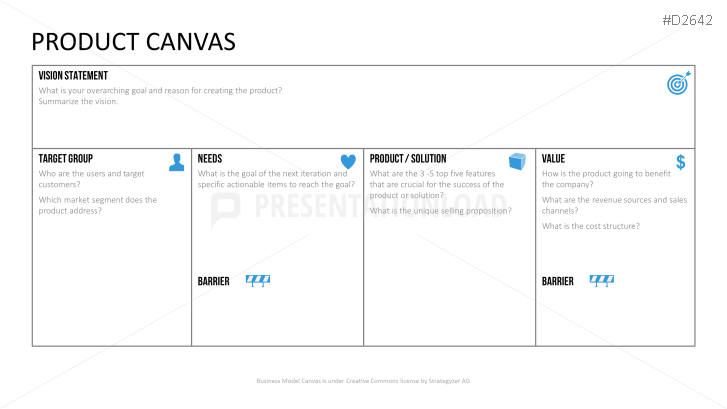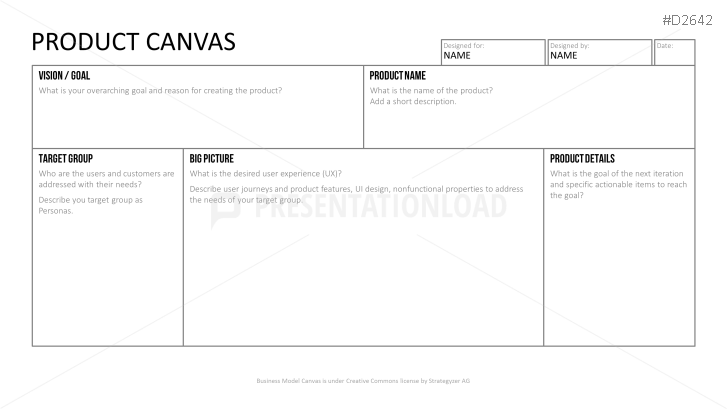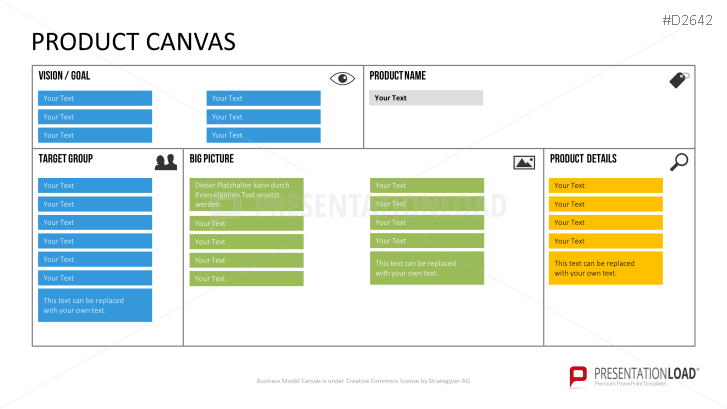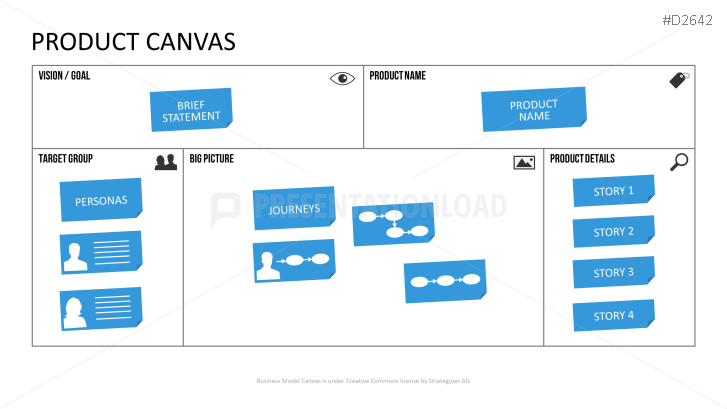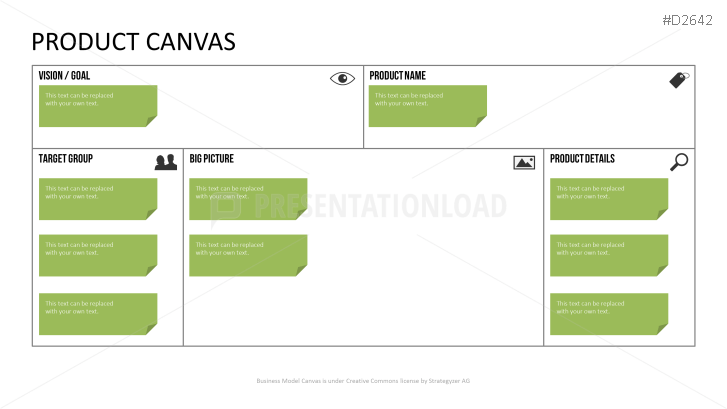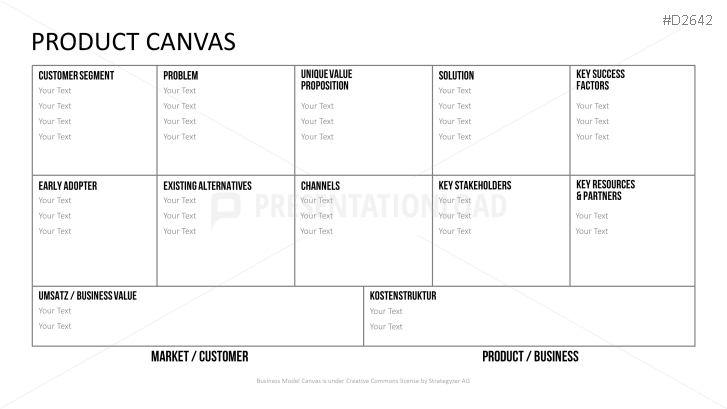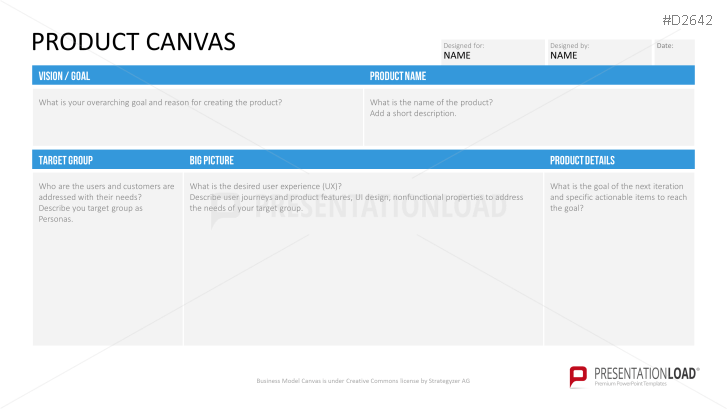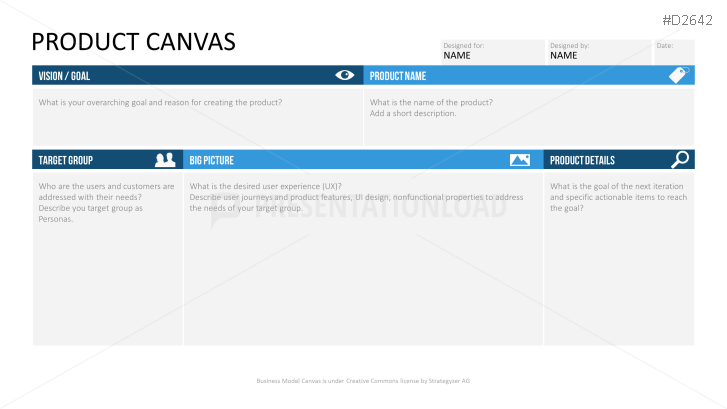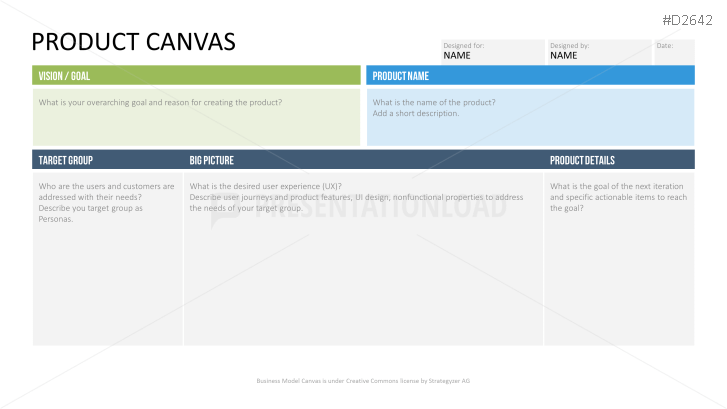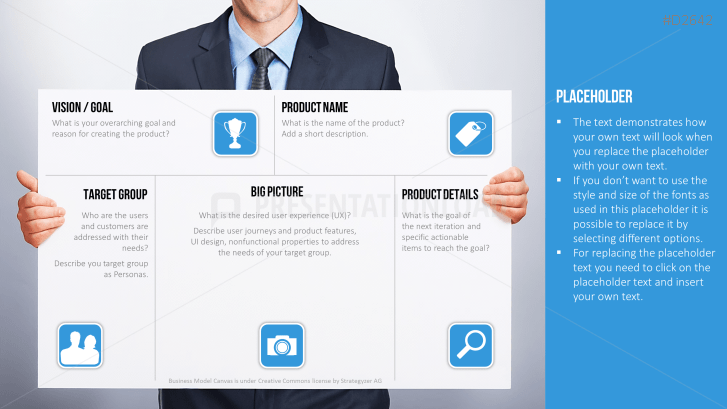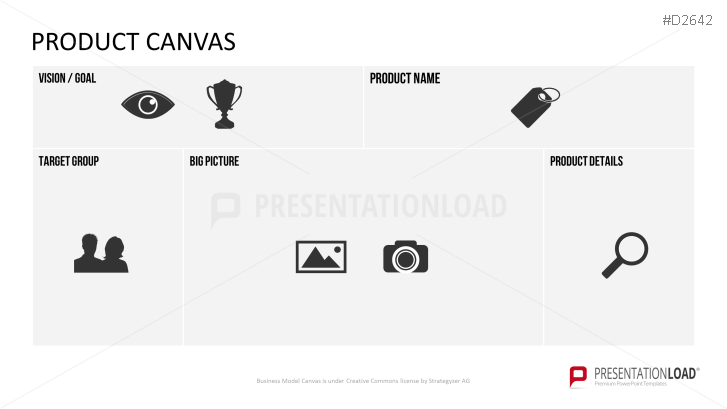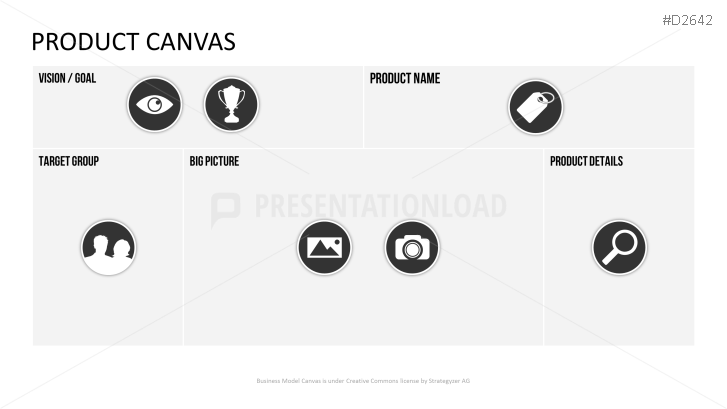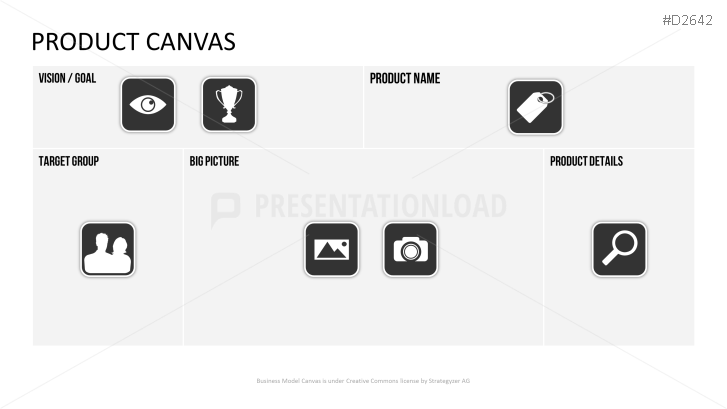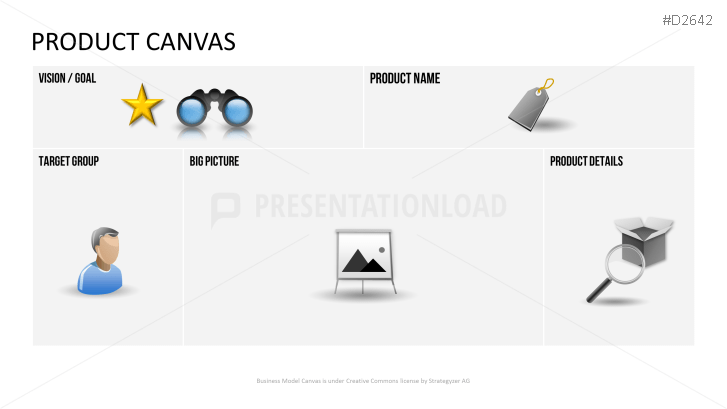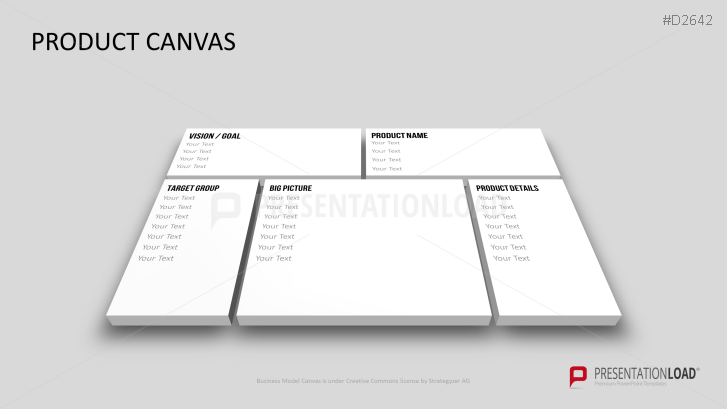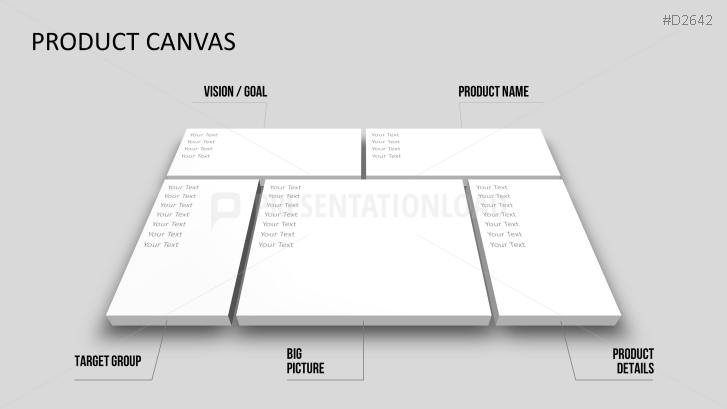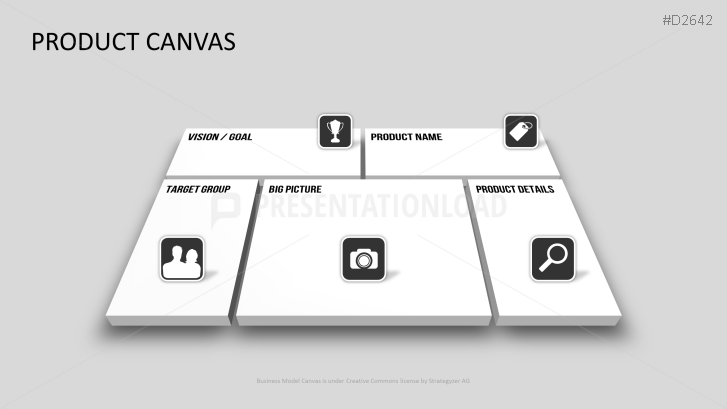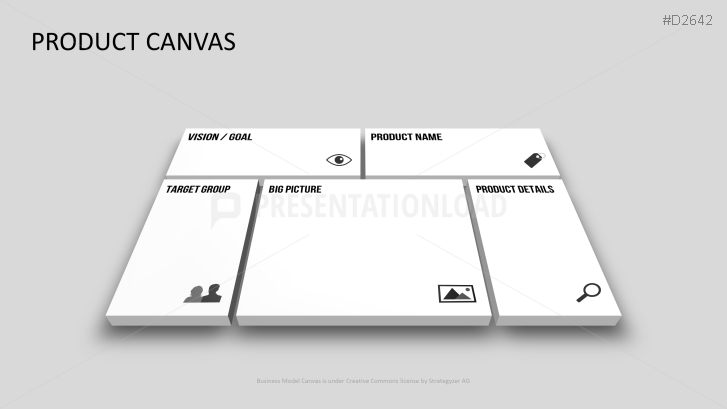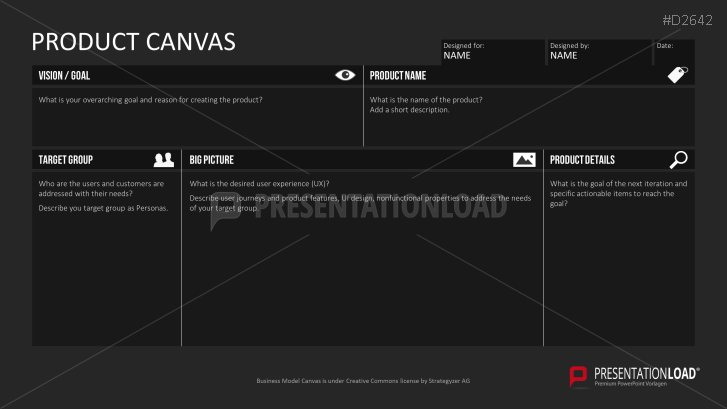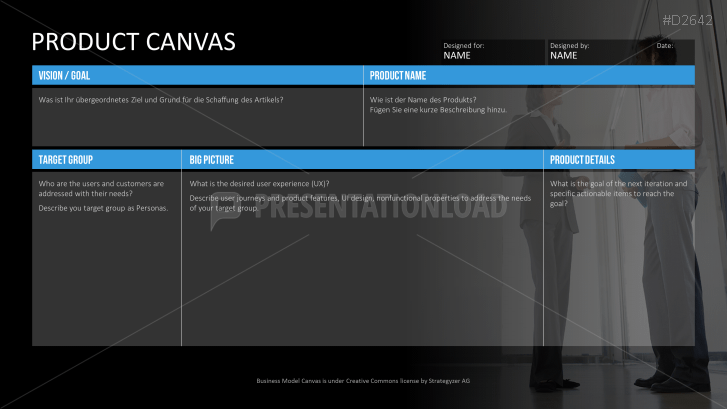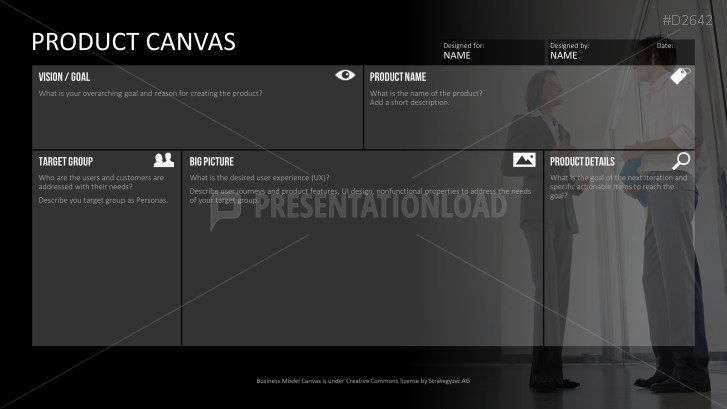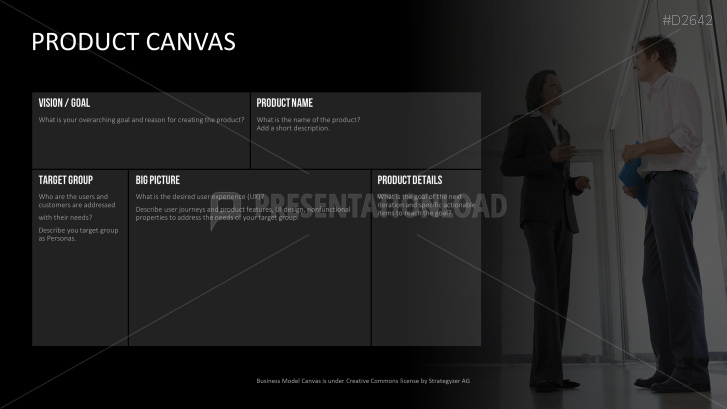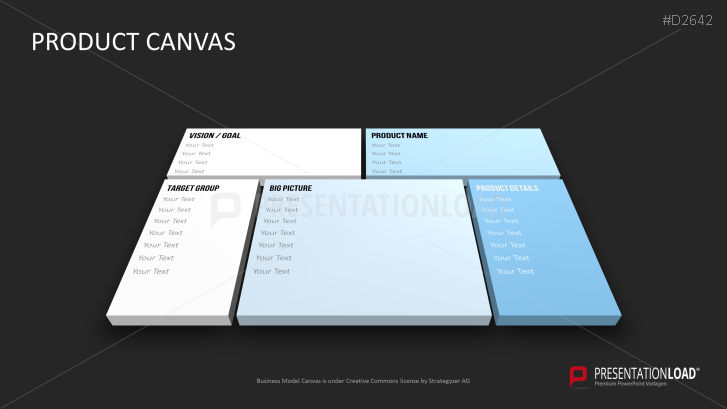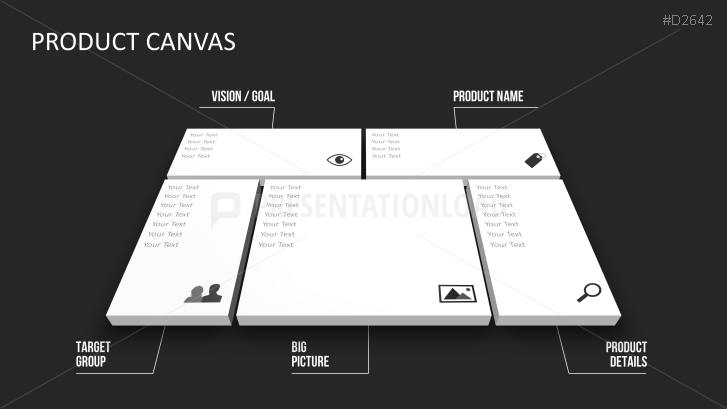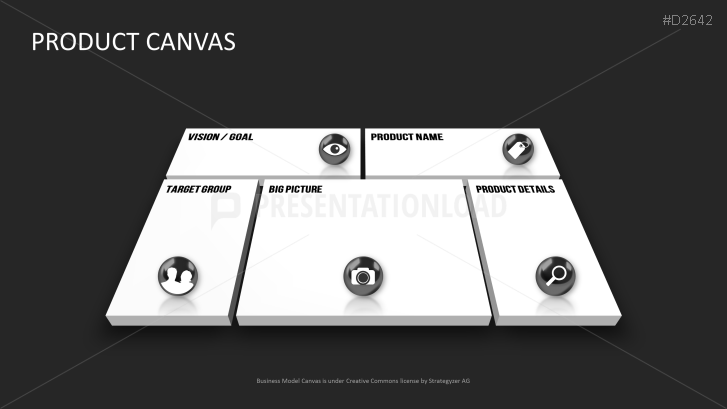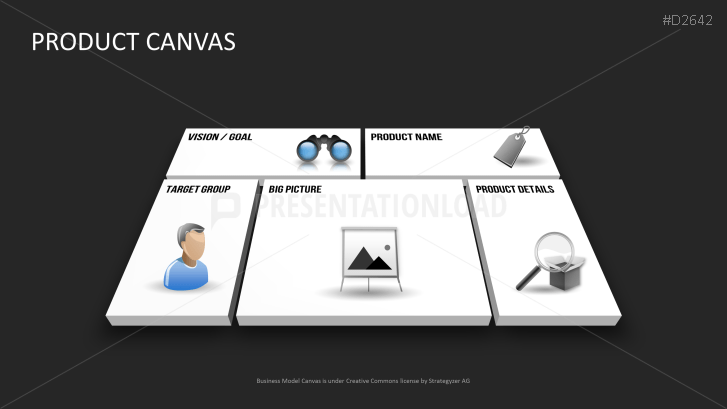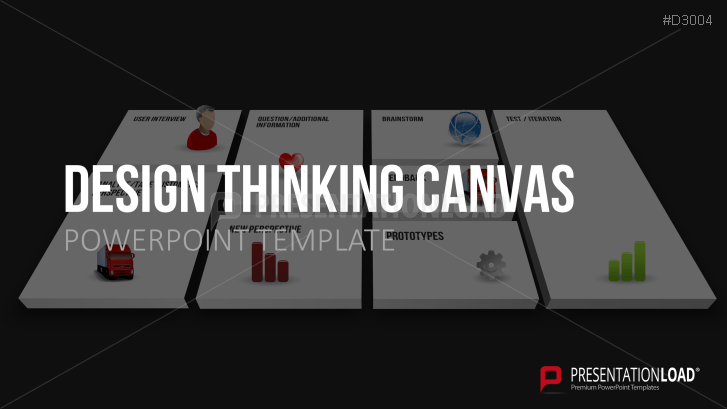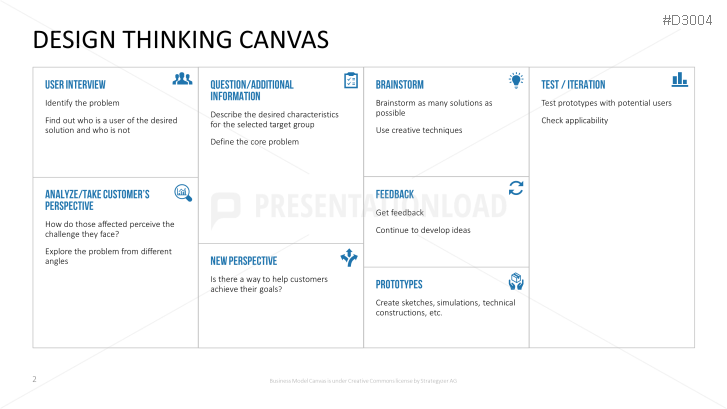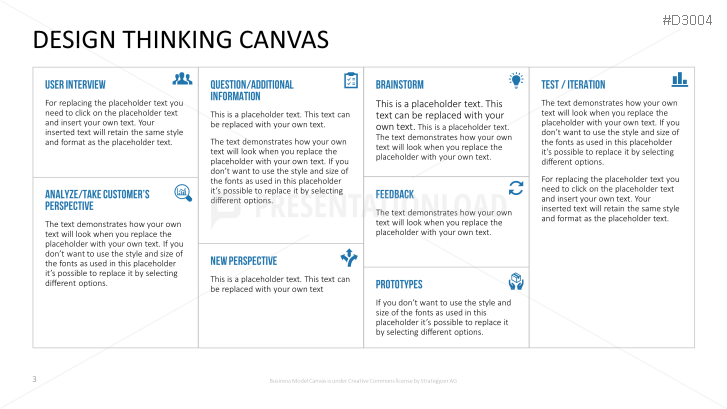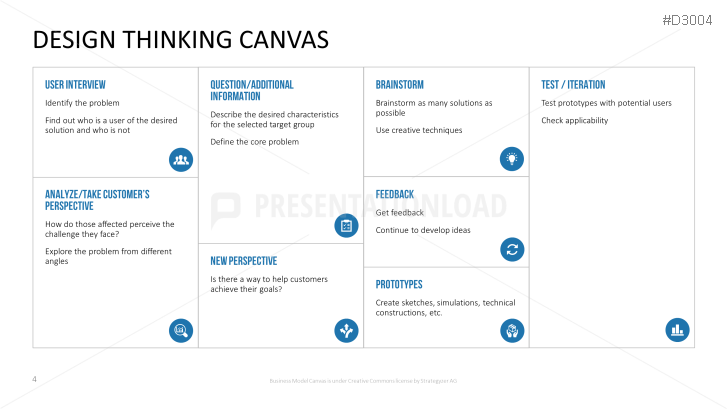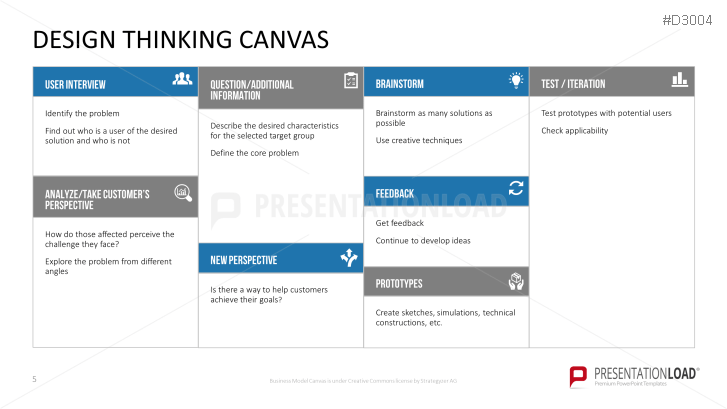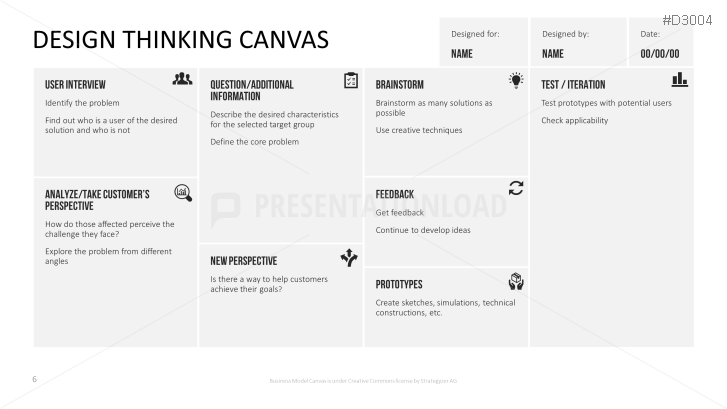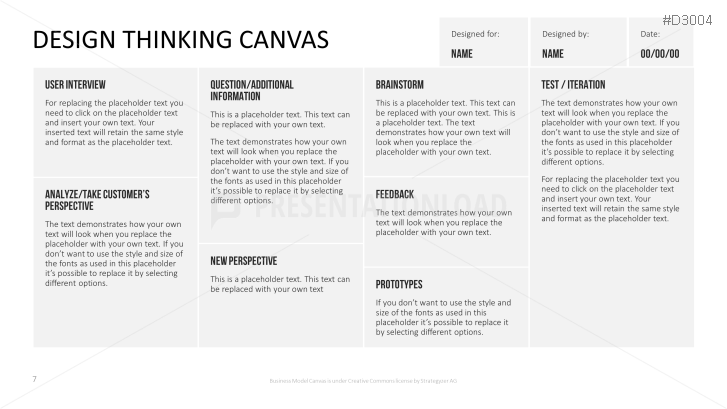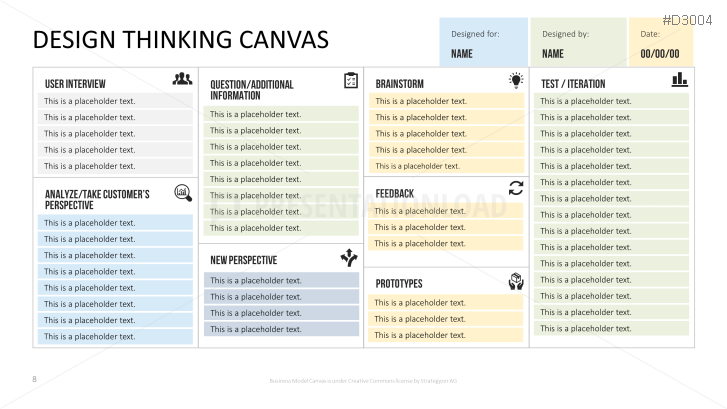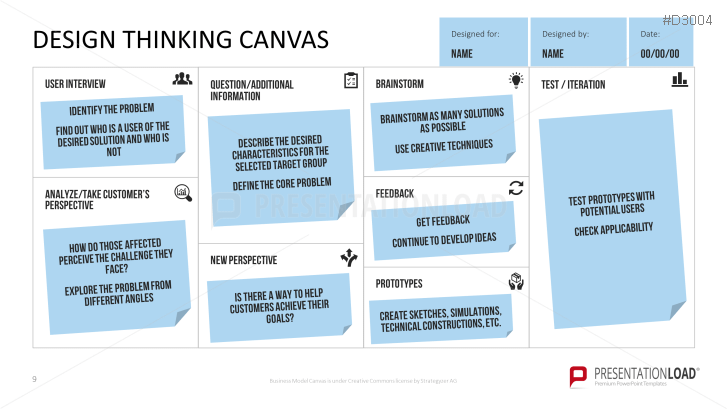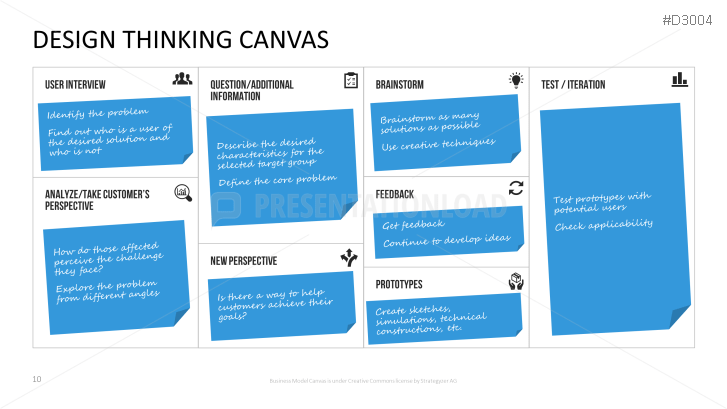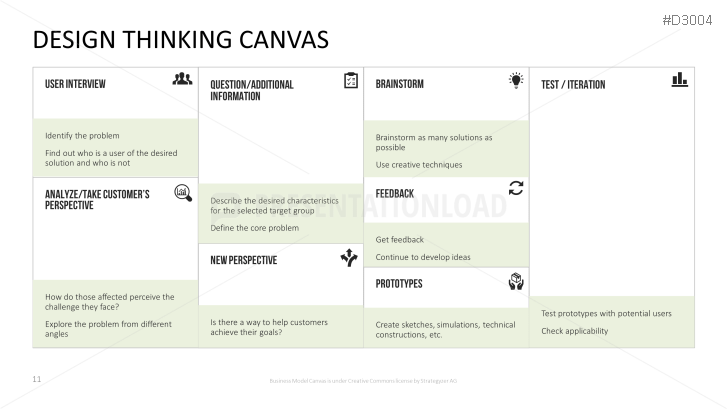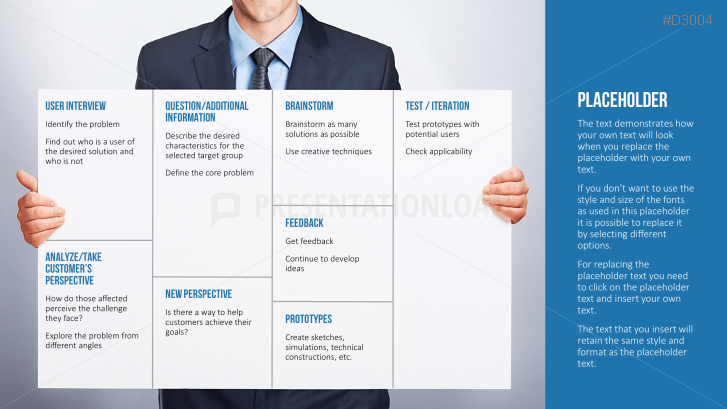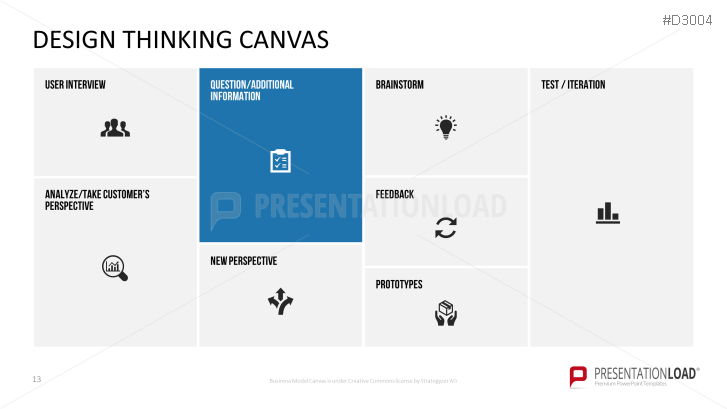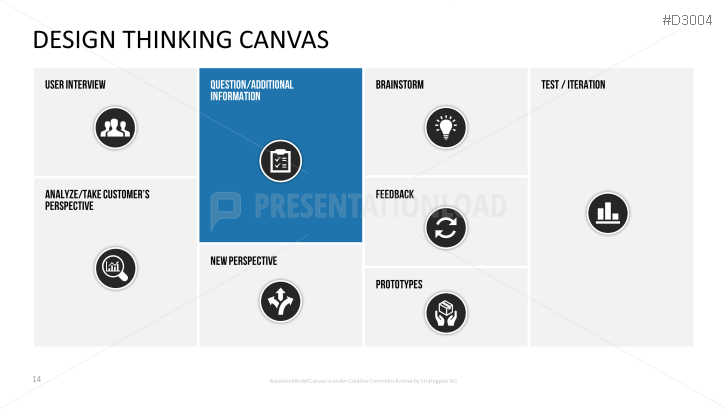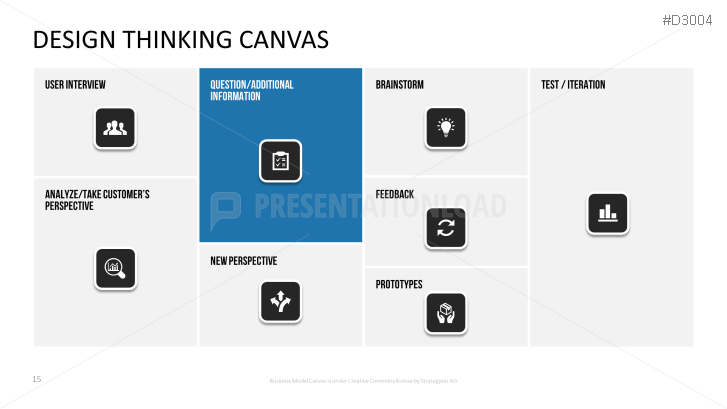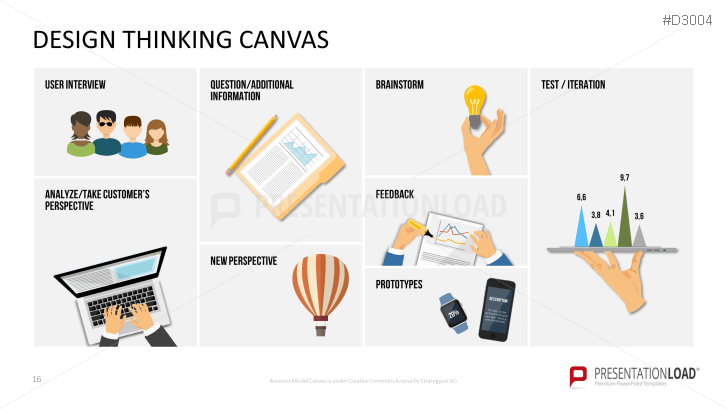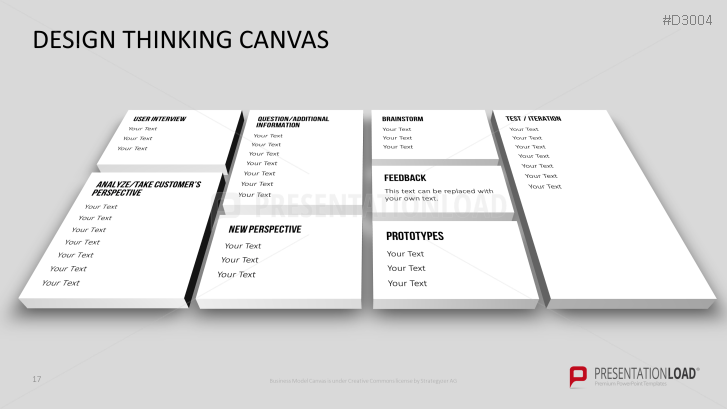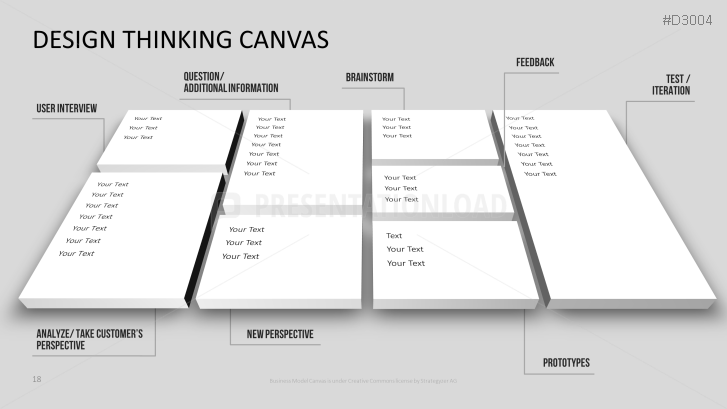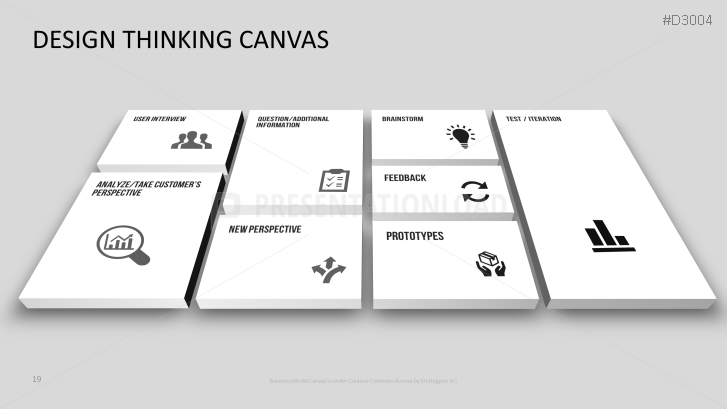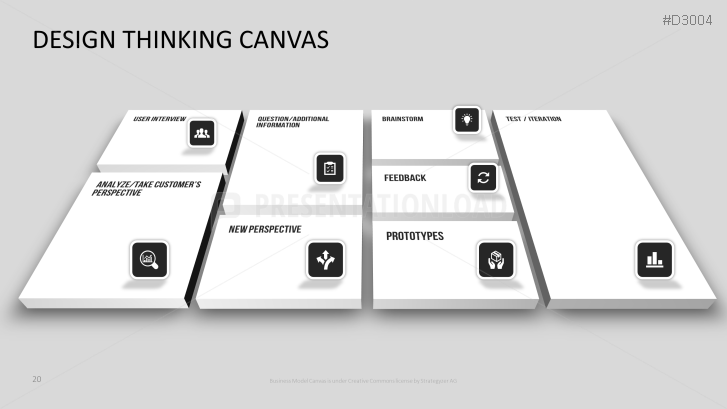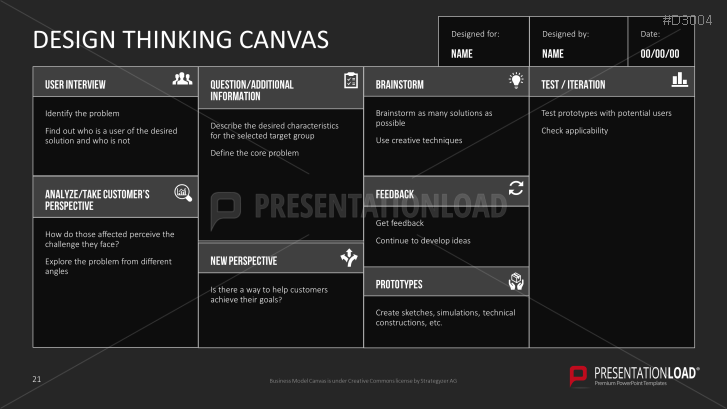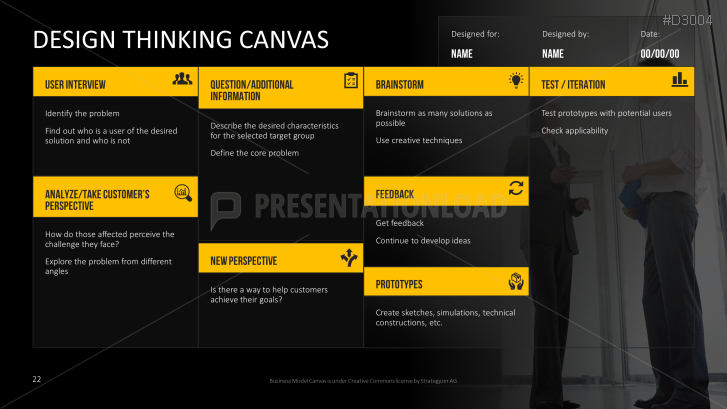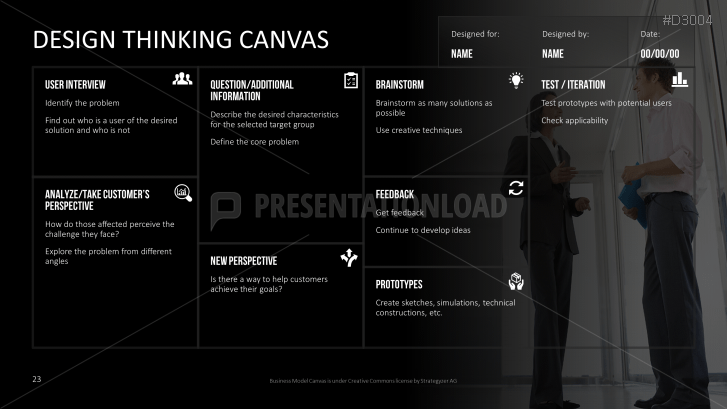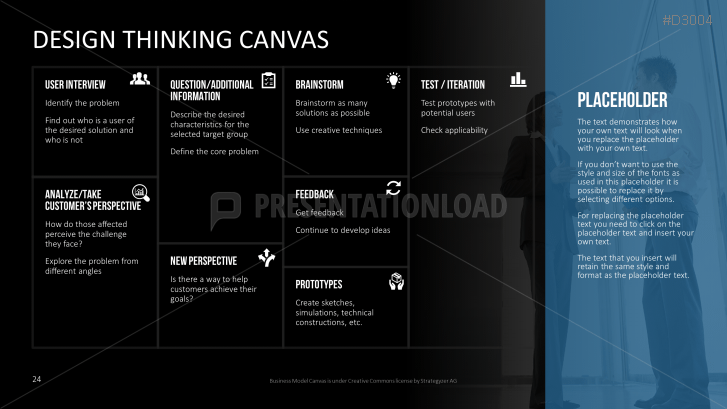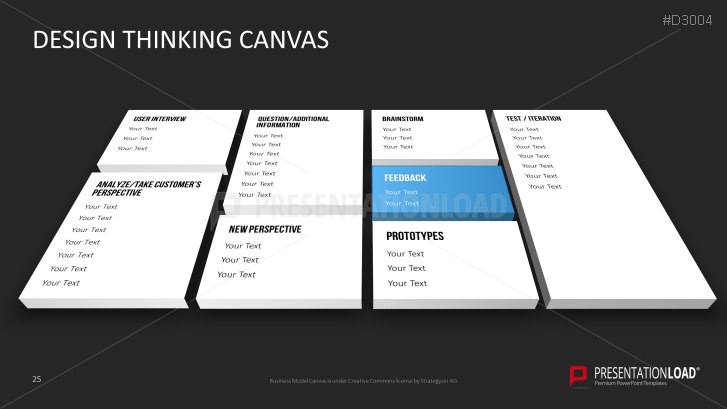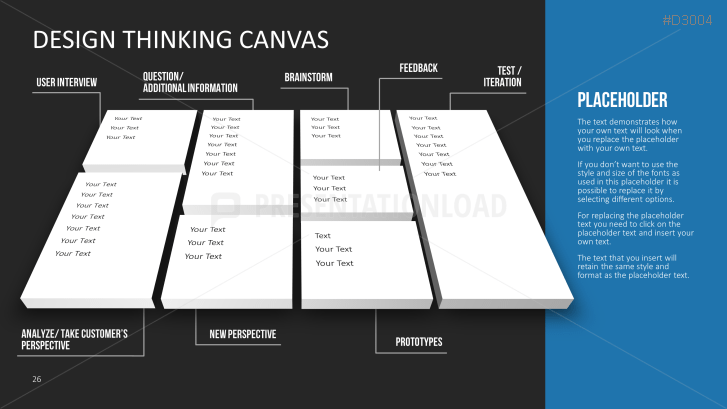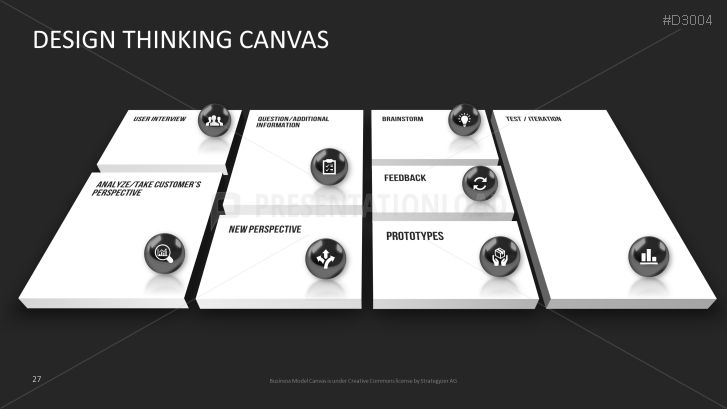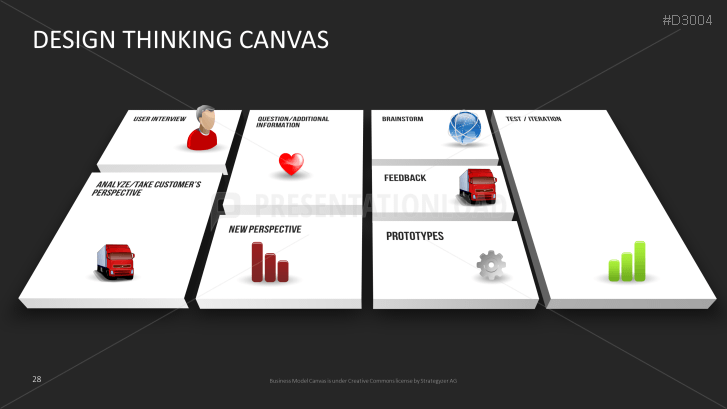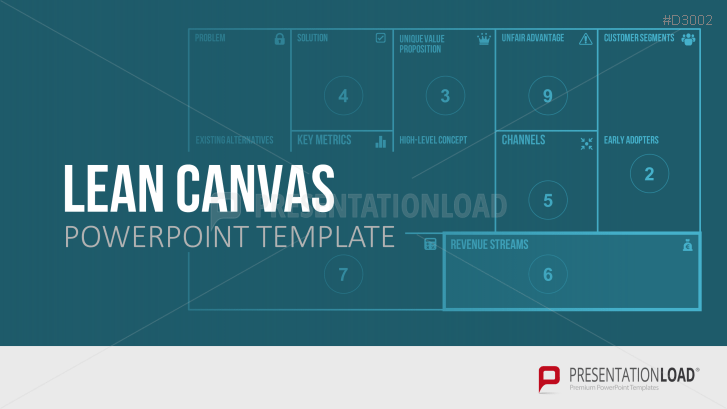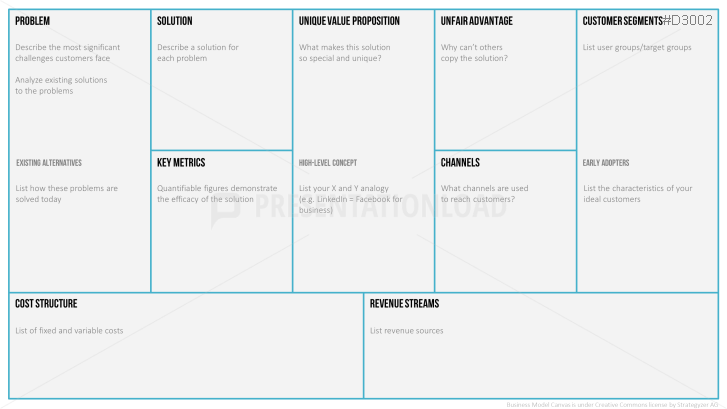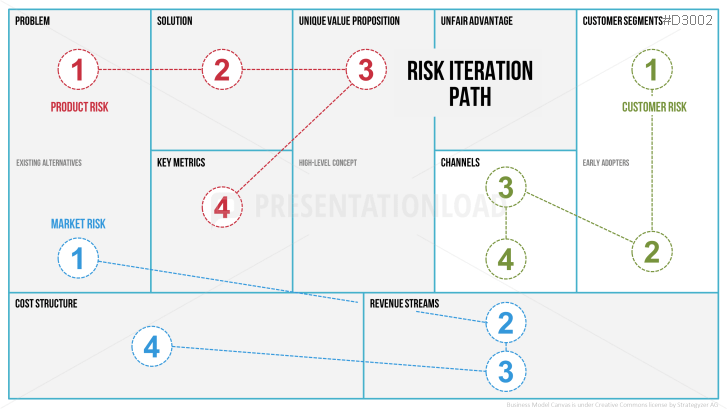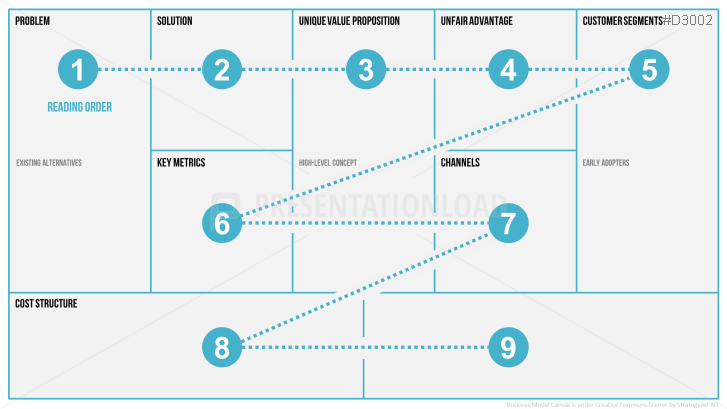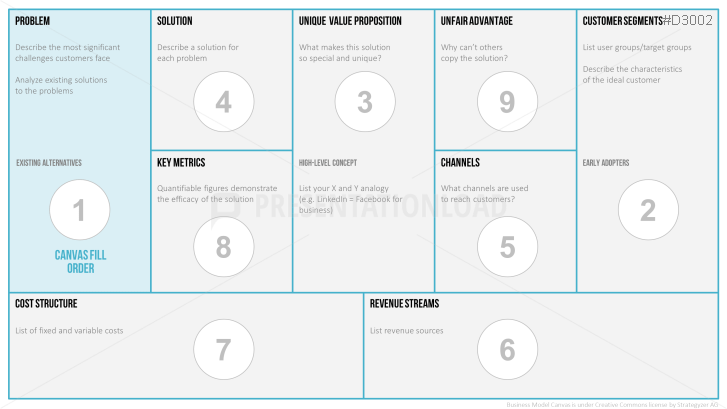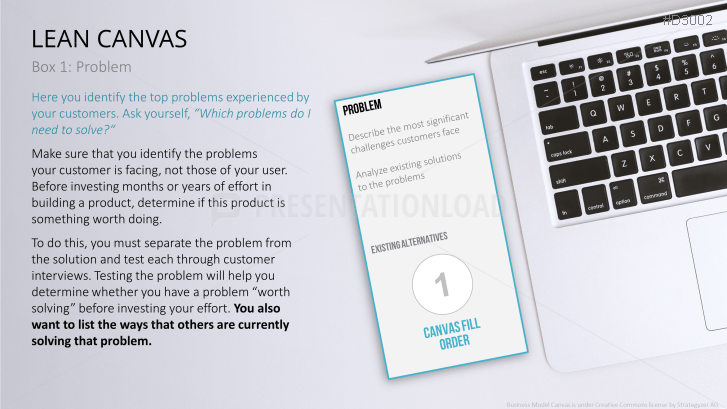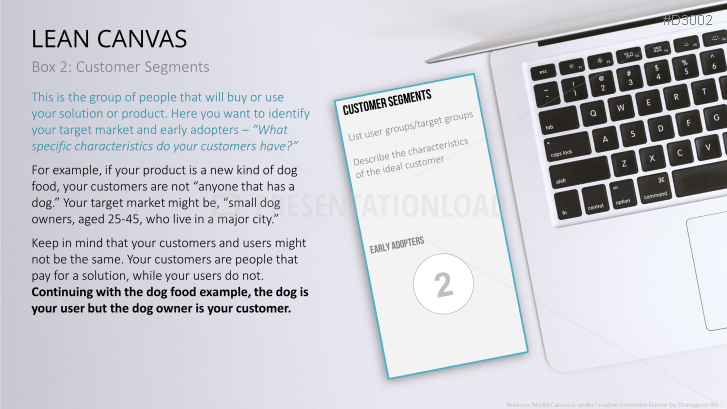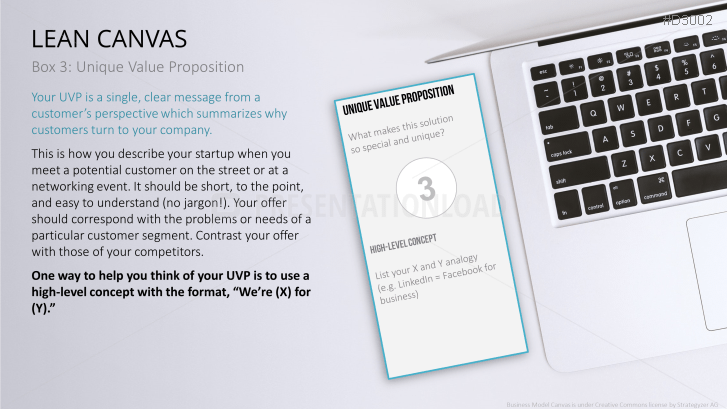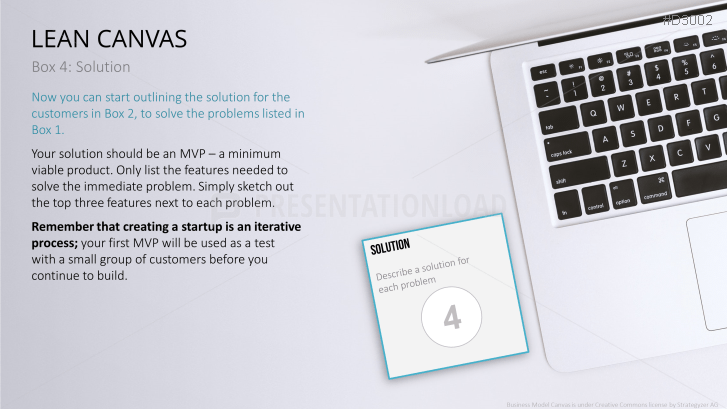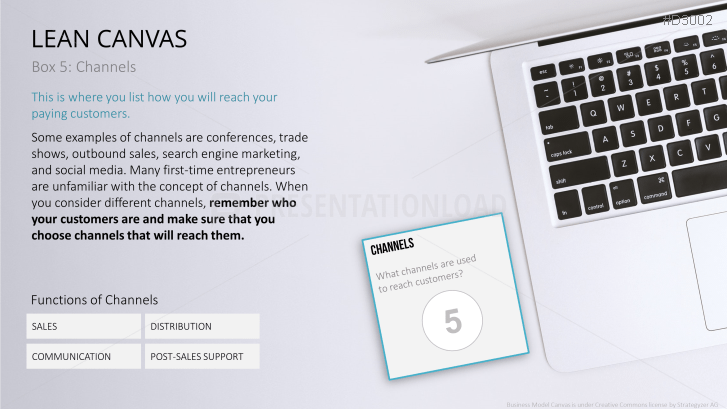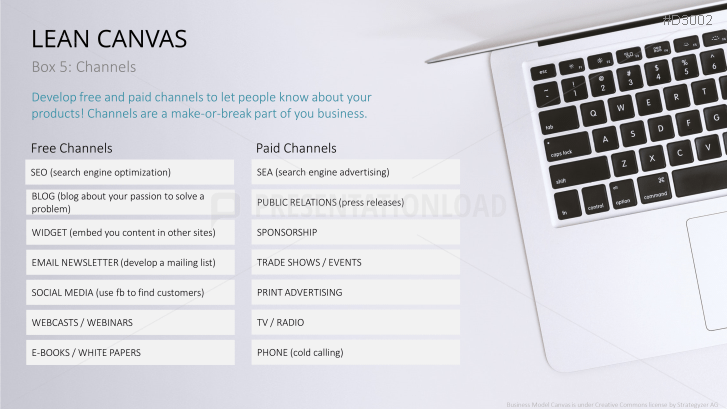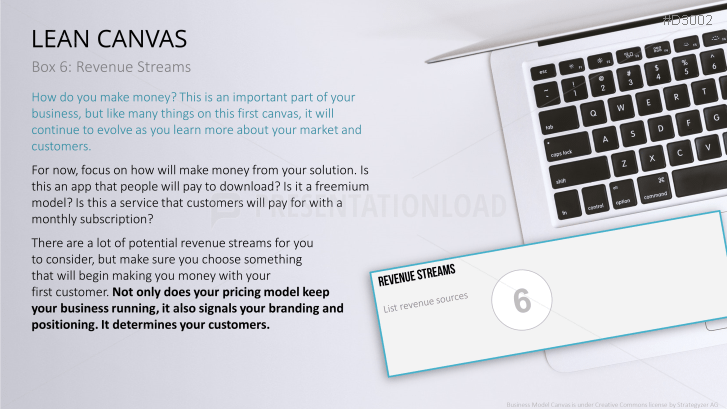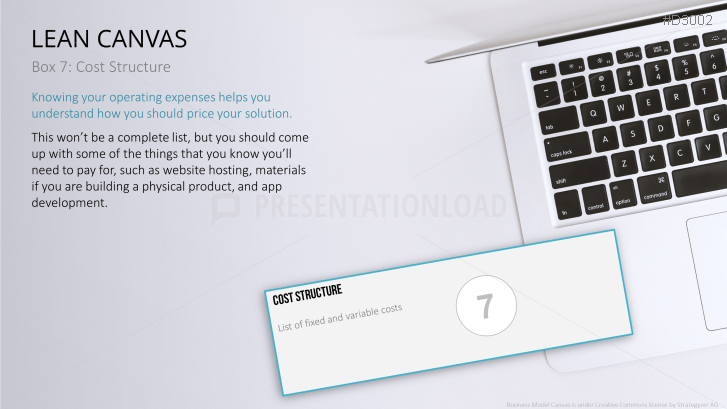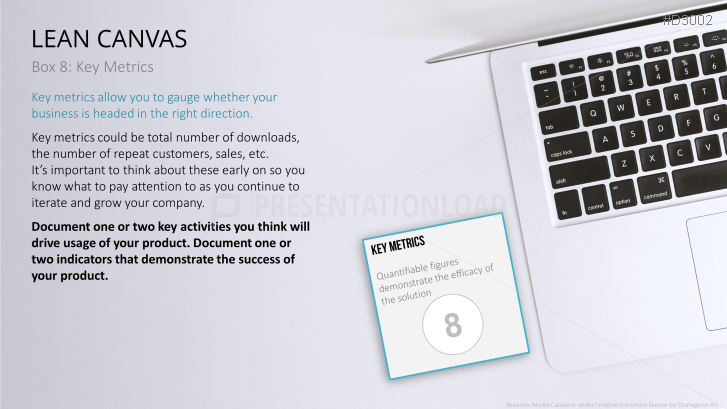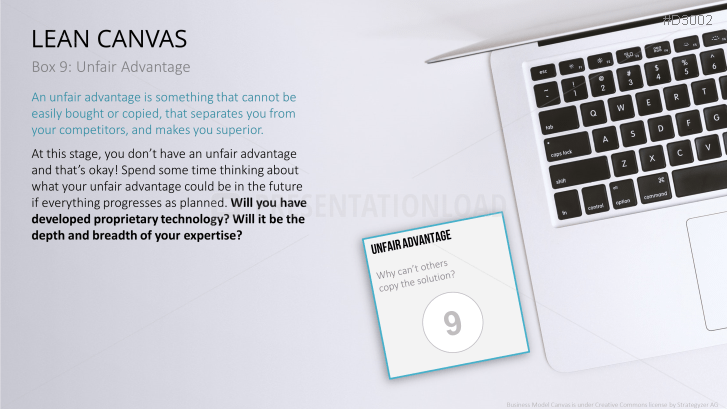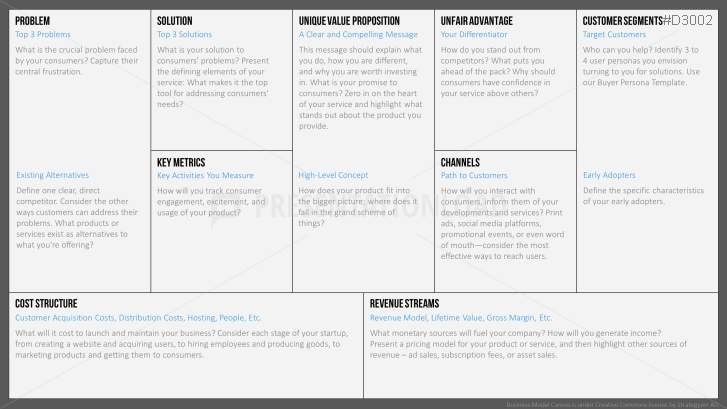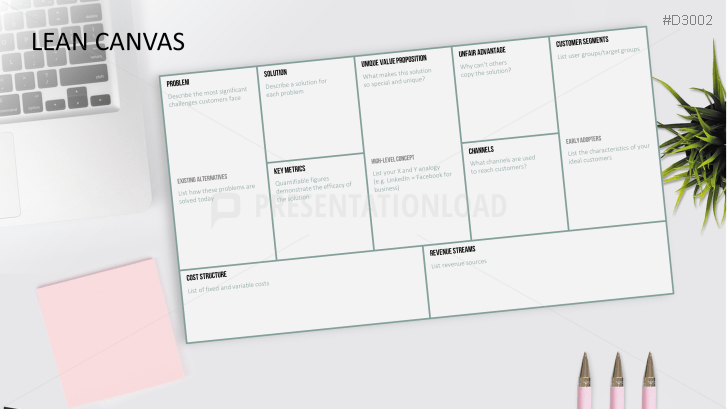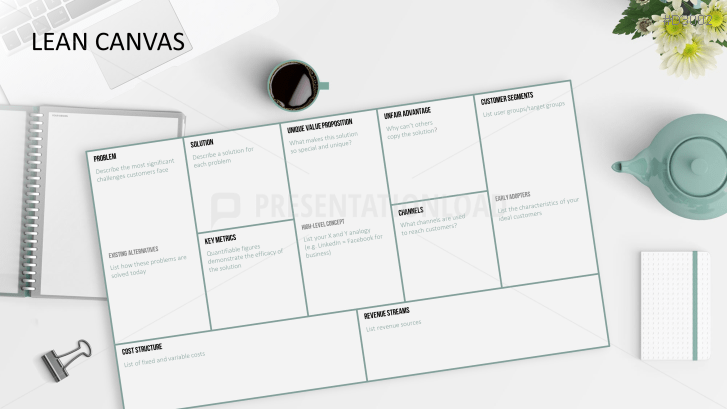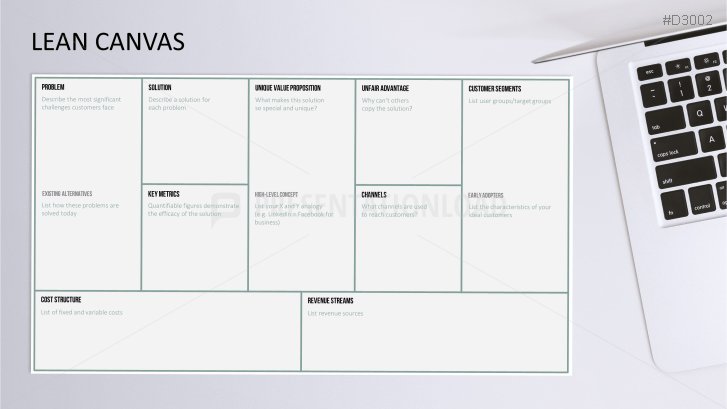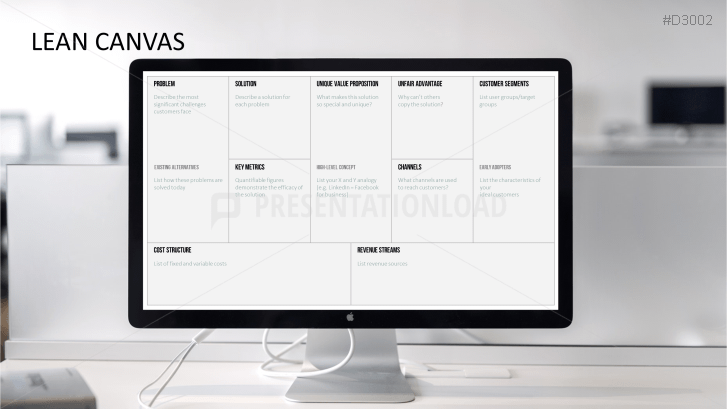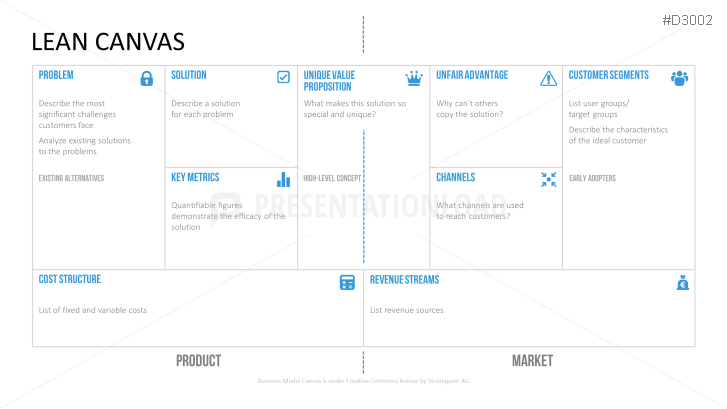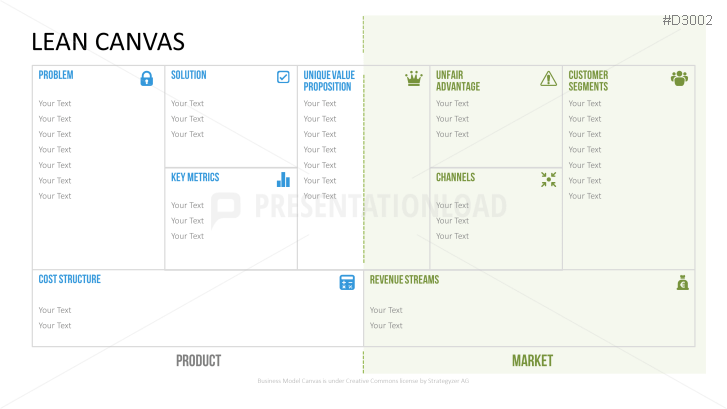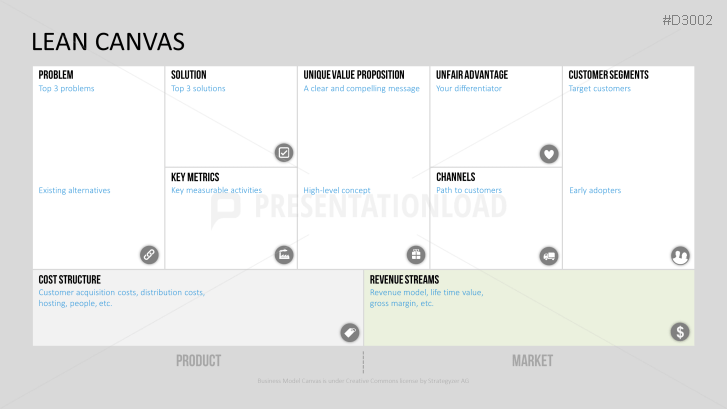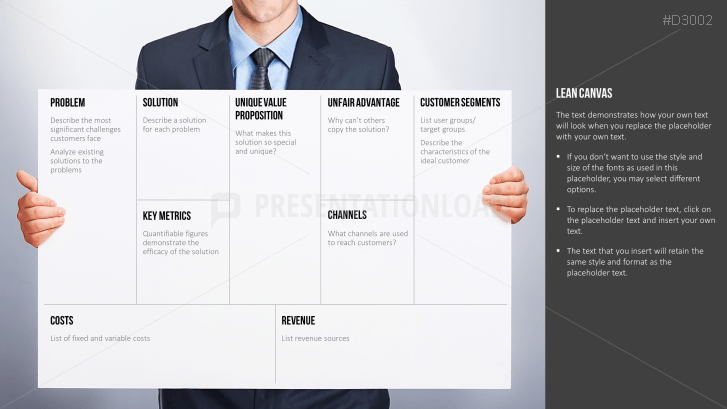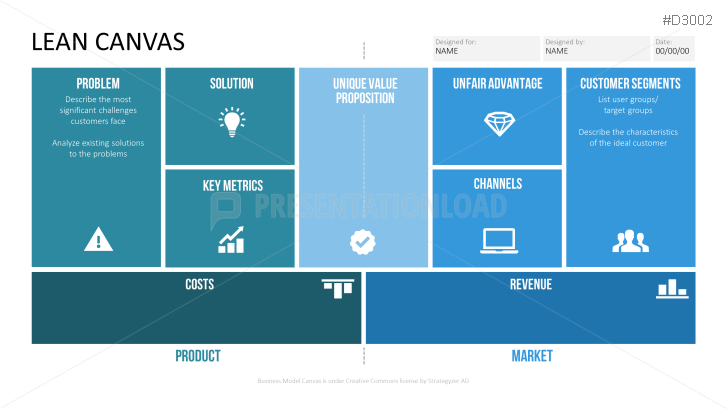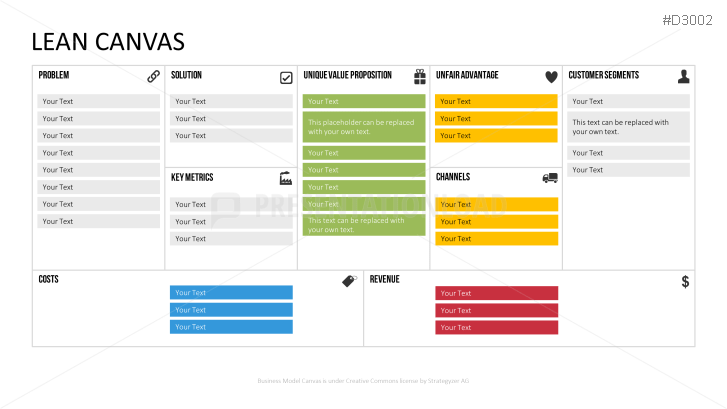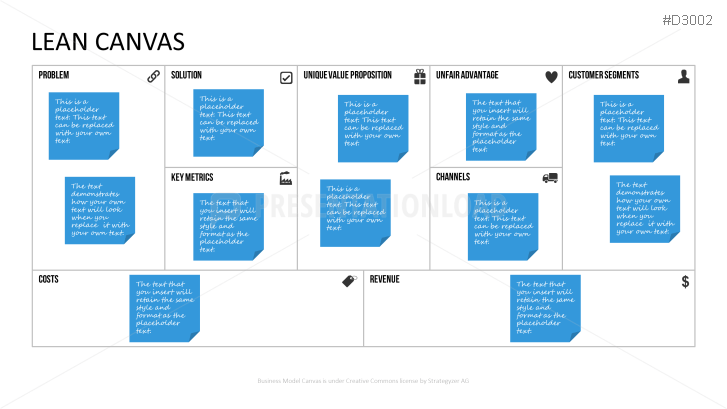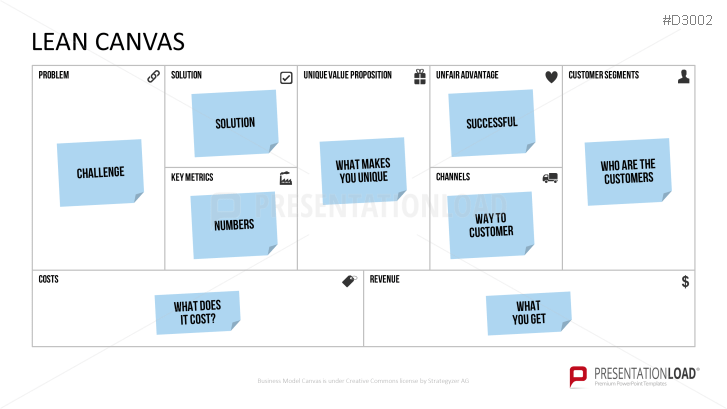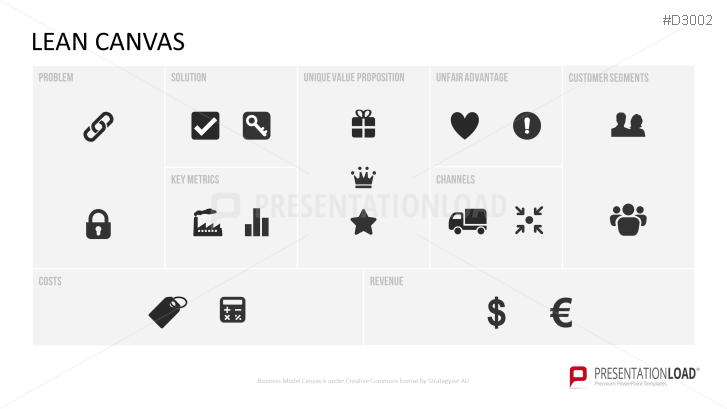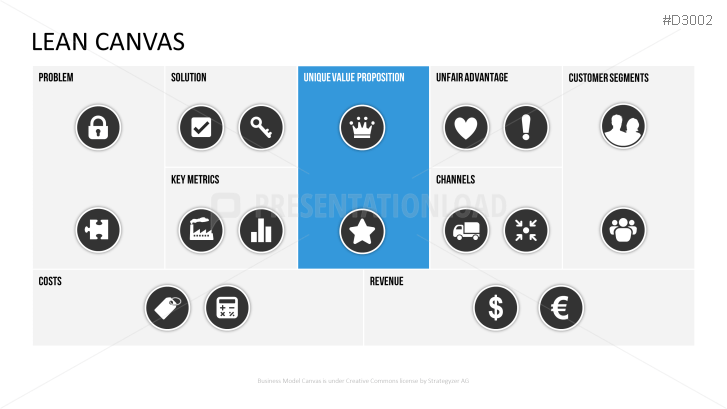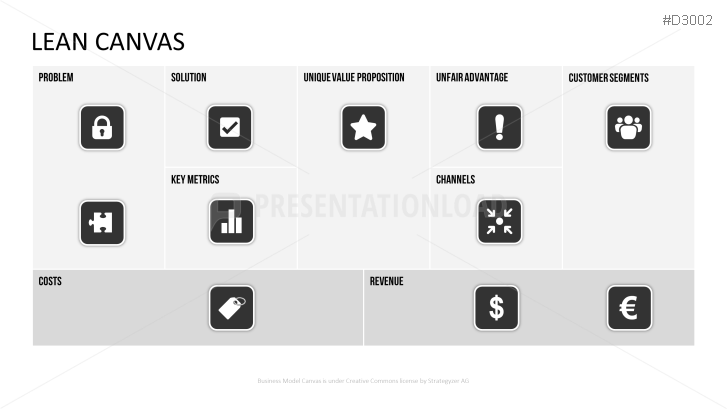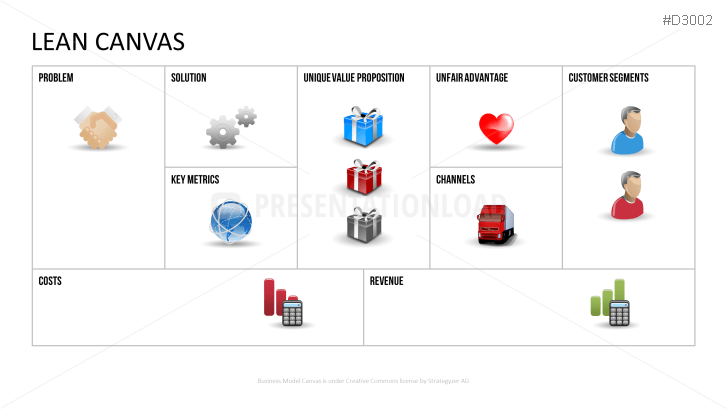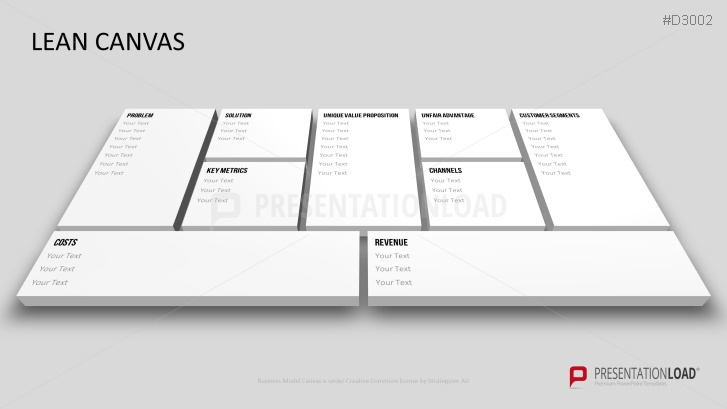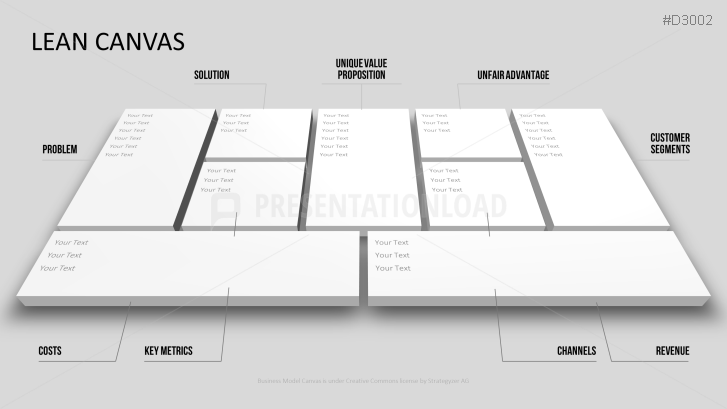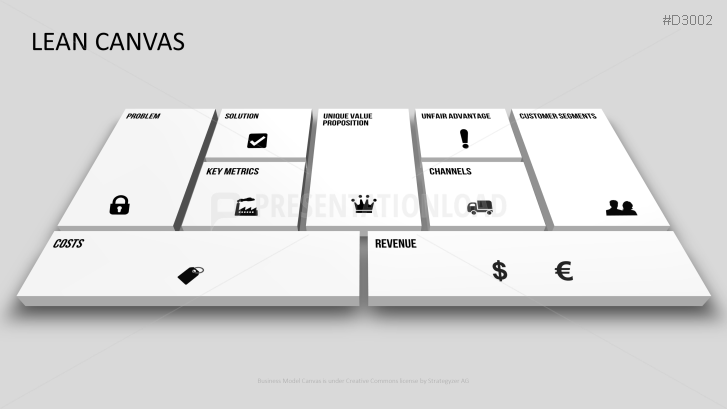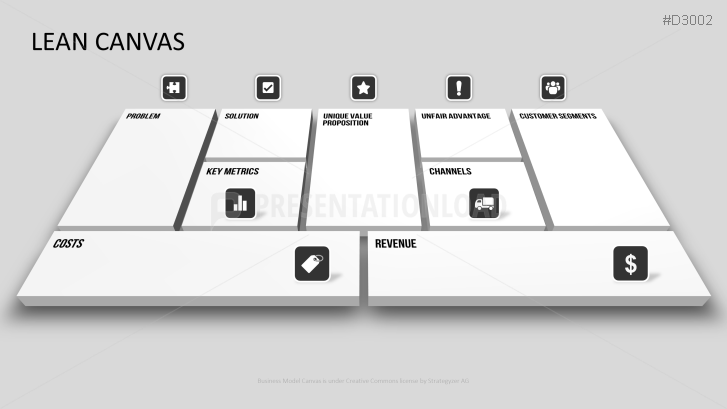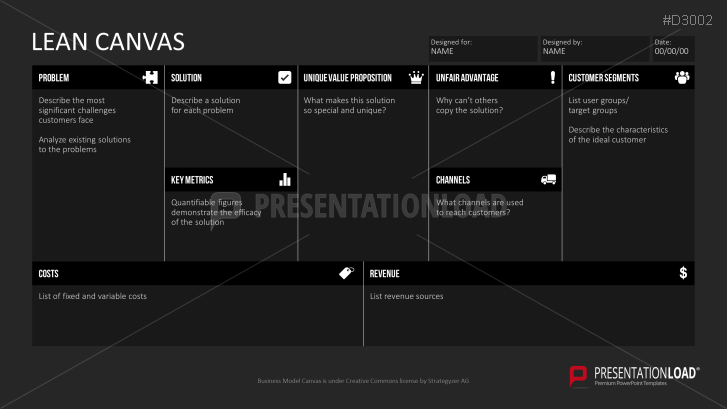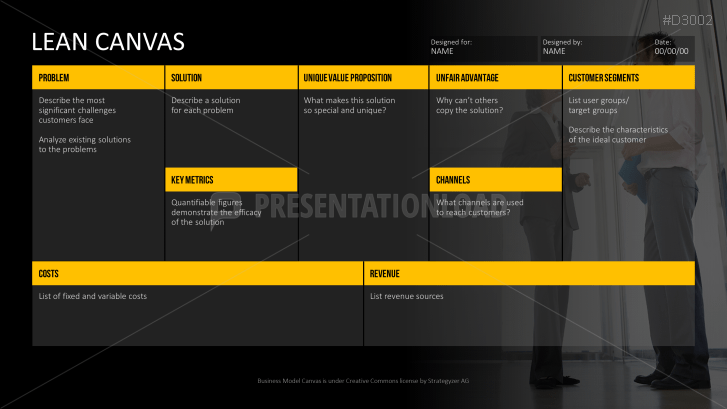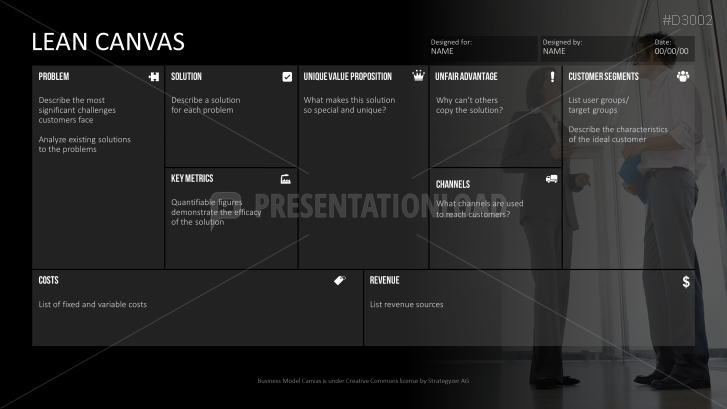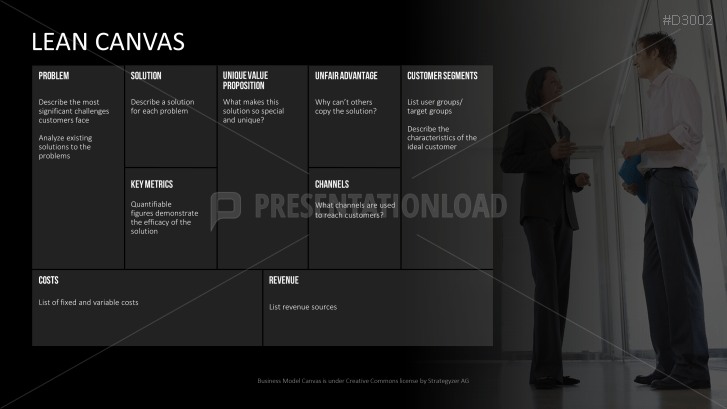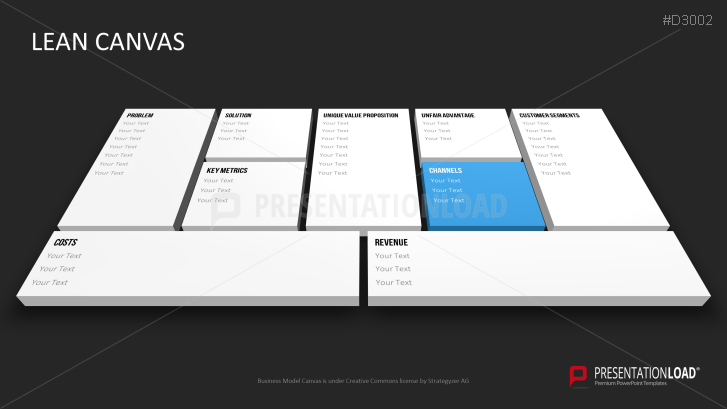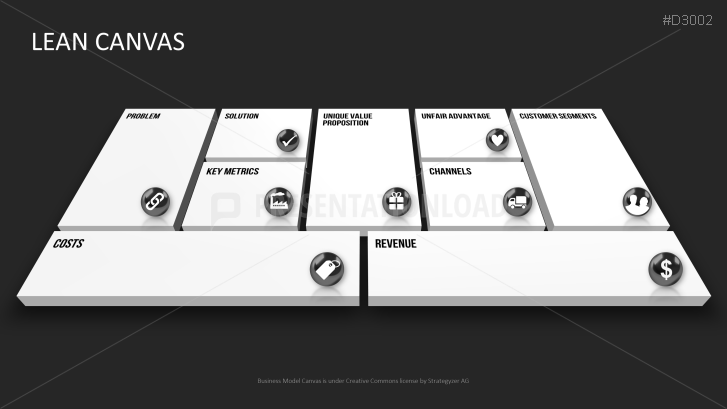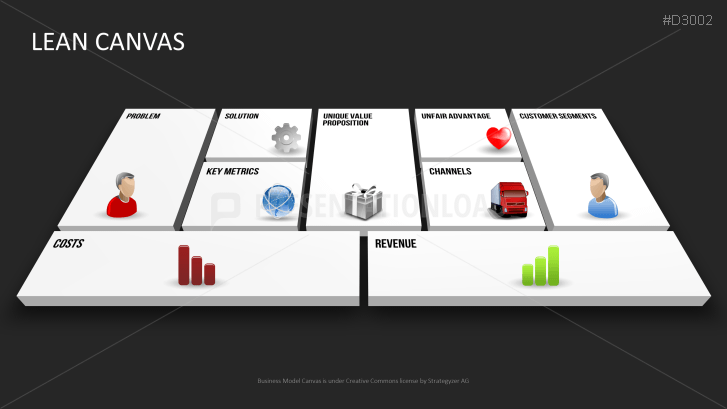 D2648 Business Model Canvas (28 Slides)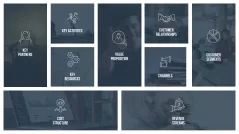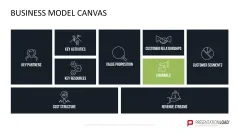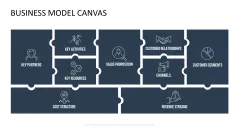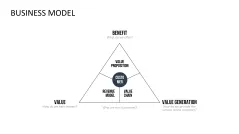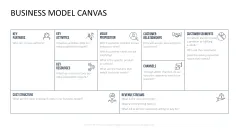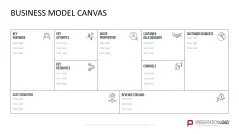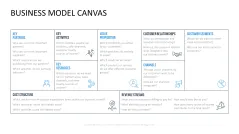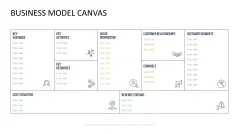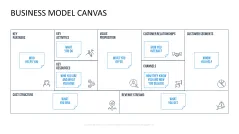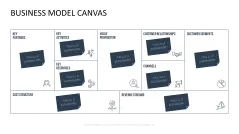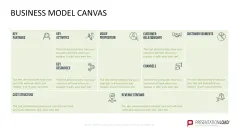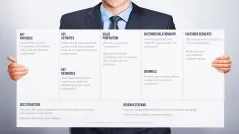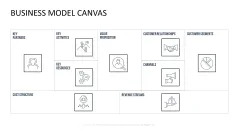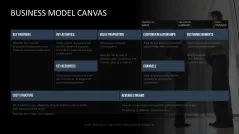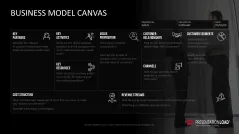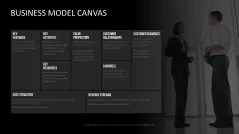 D2642 Product Canvas (32 Slides)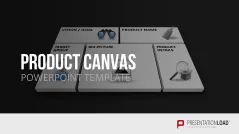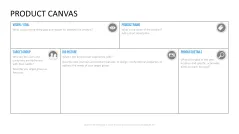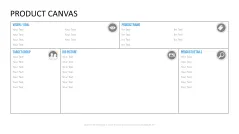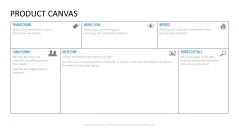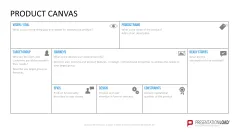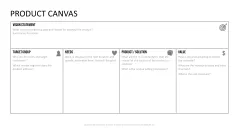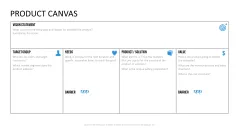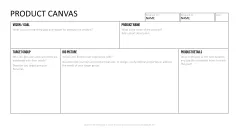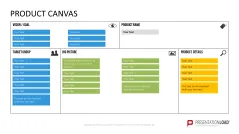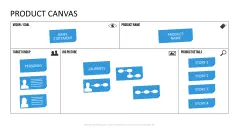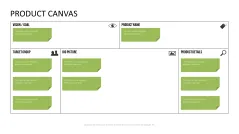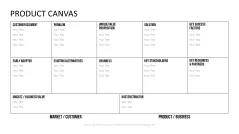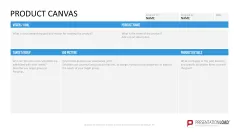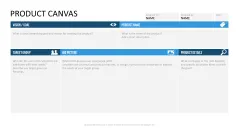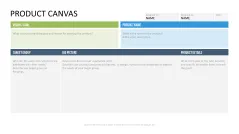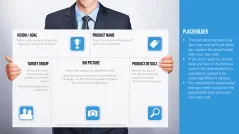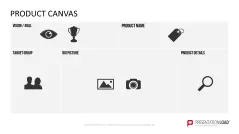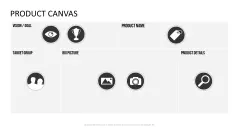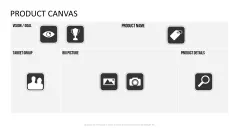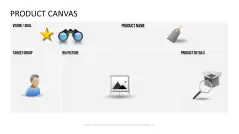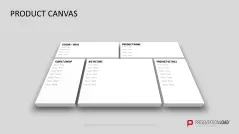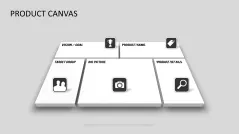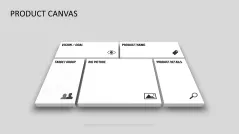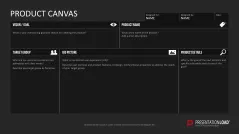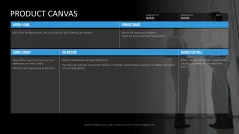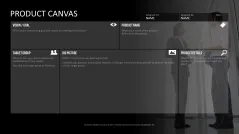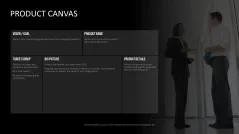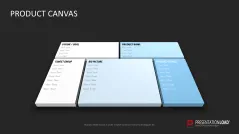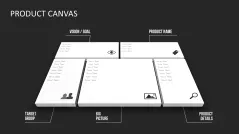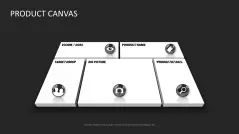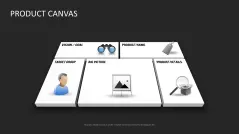 D3004 Design Thinking Canvas (28 Slides)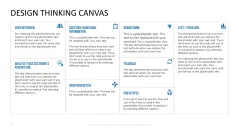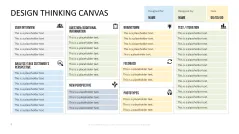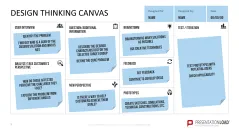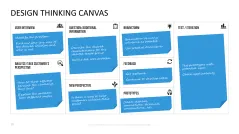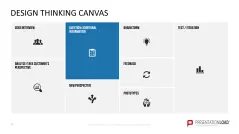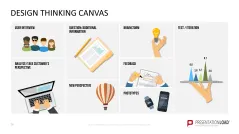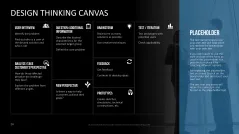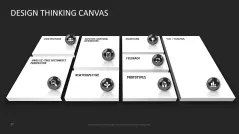 D3002 Lean Canvas (44 Slides)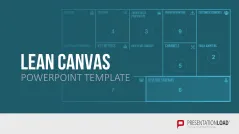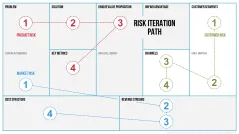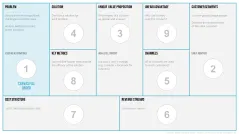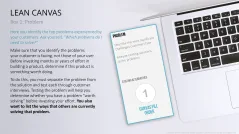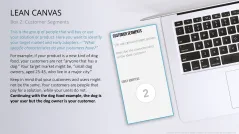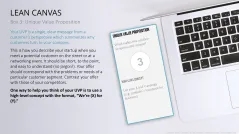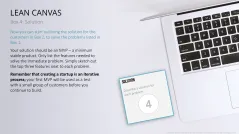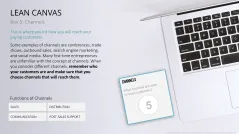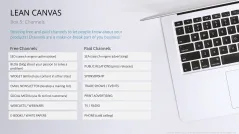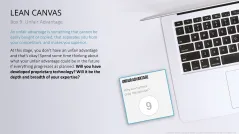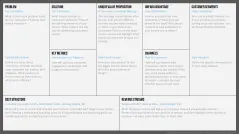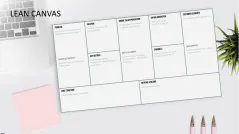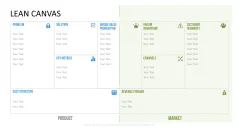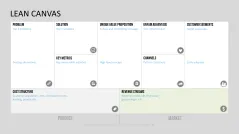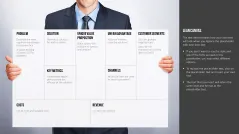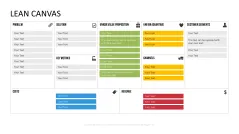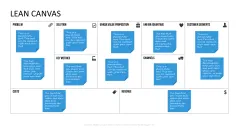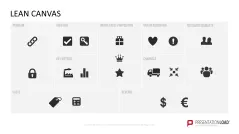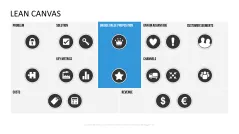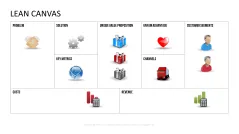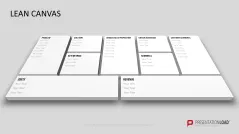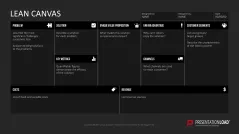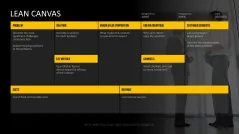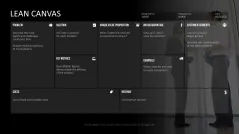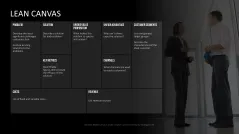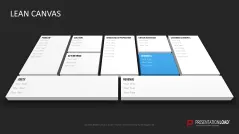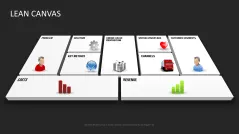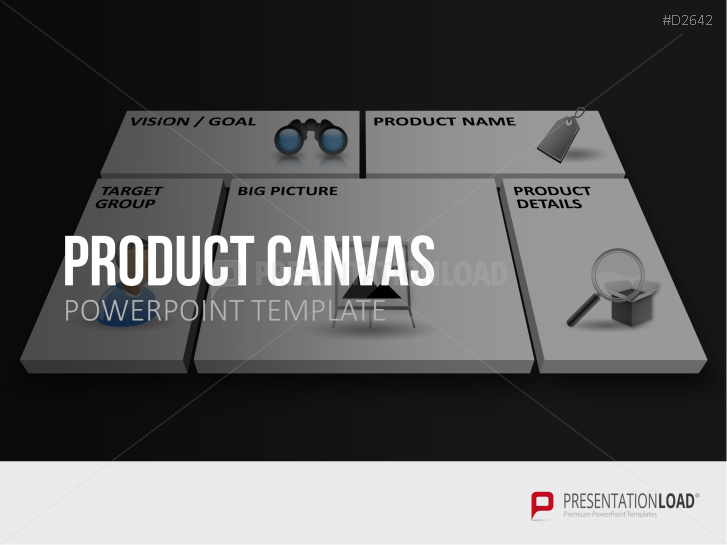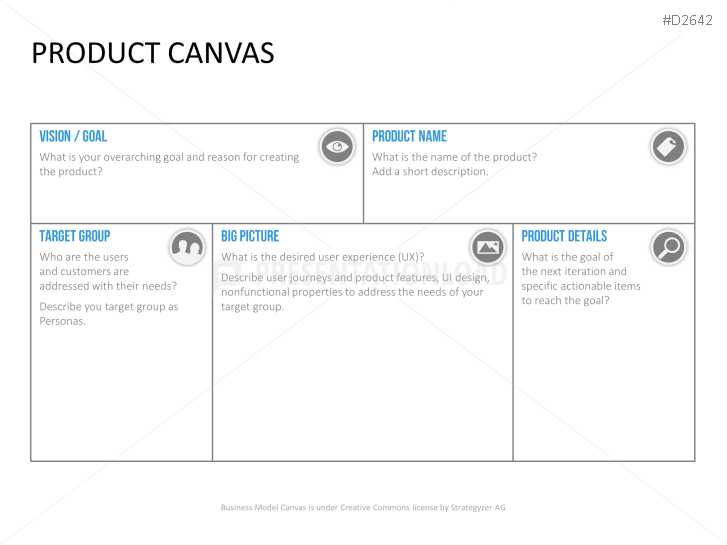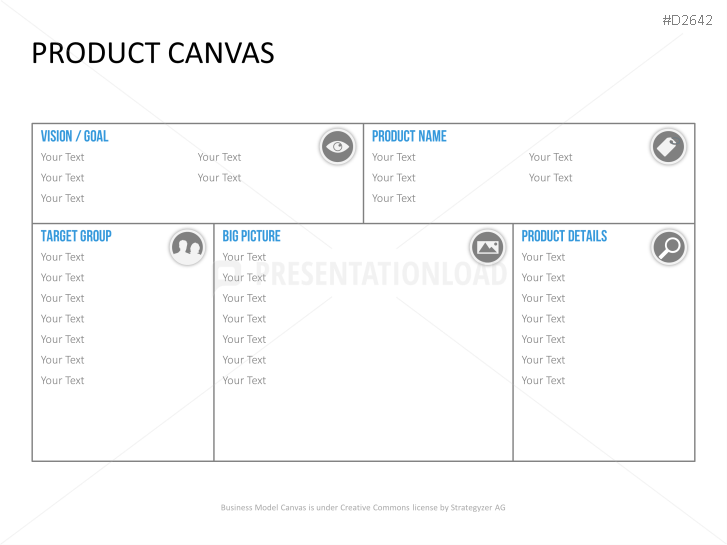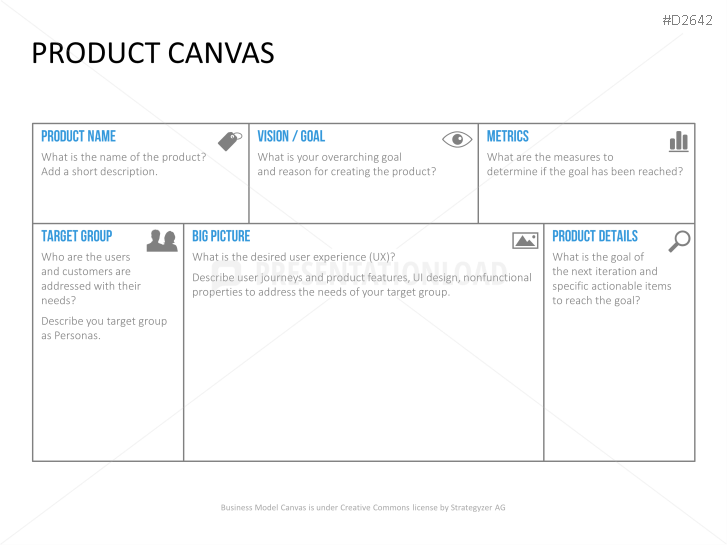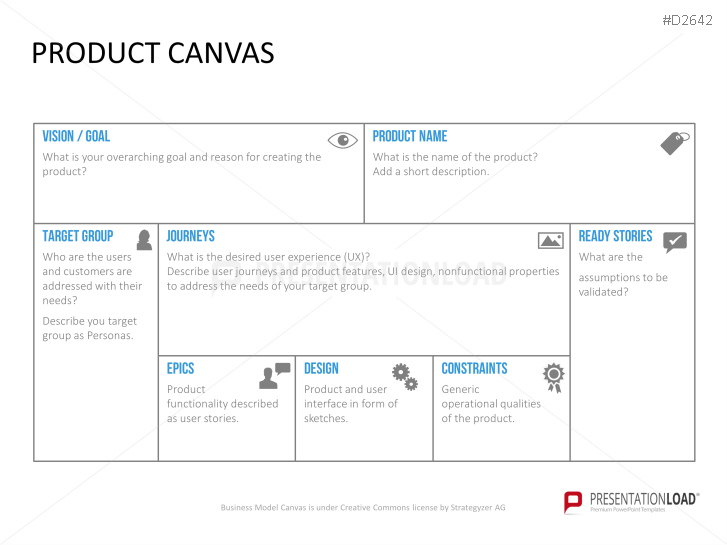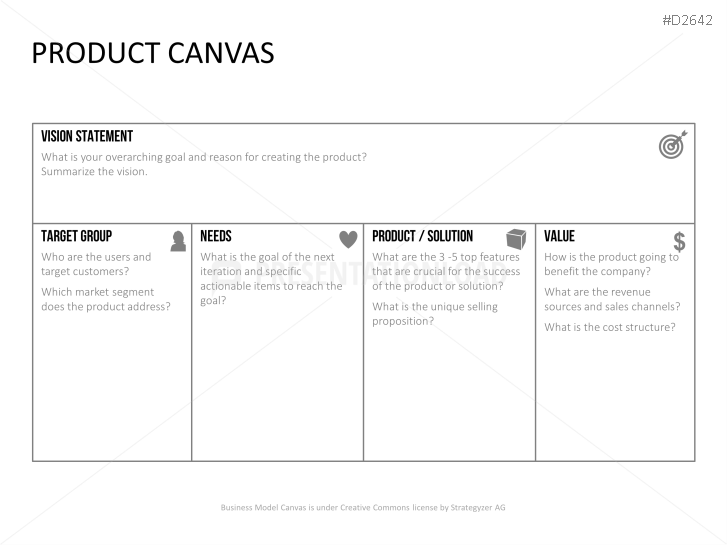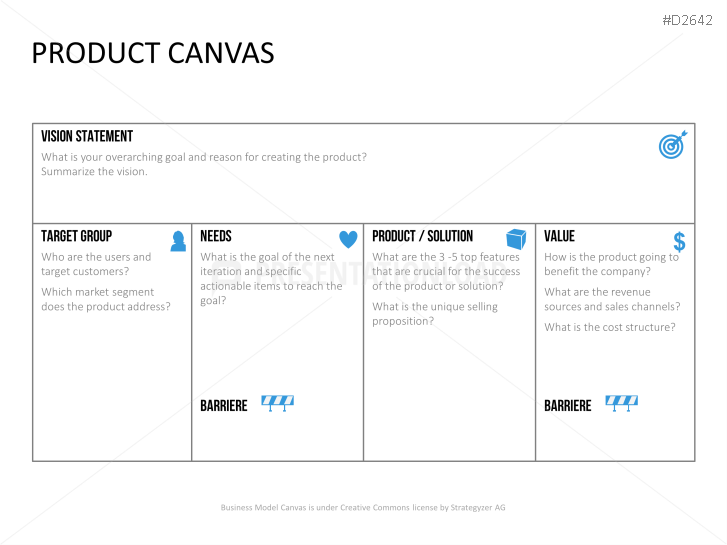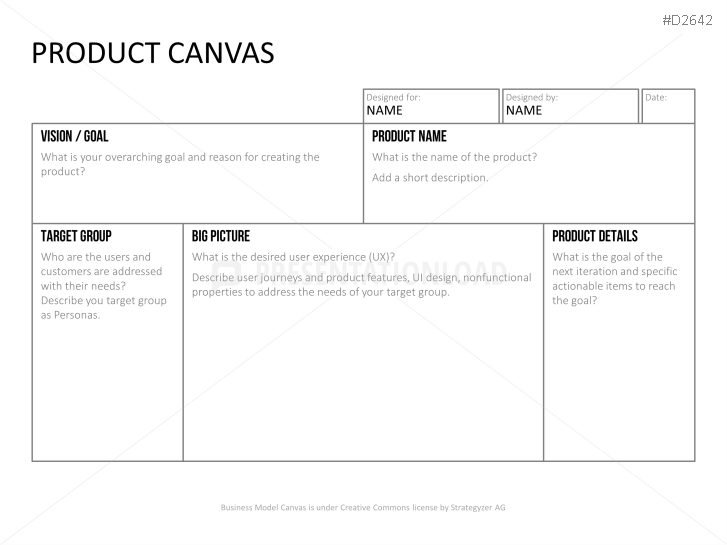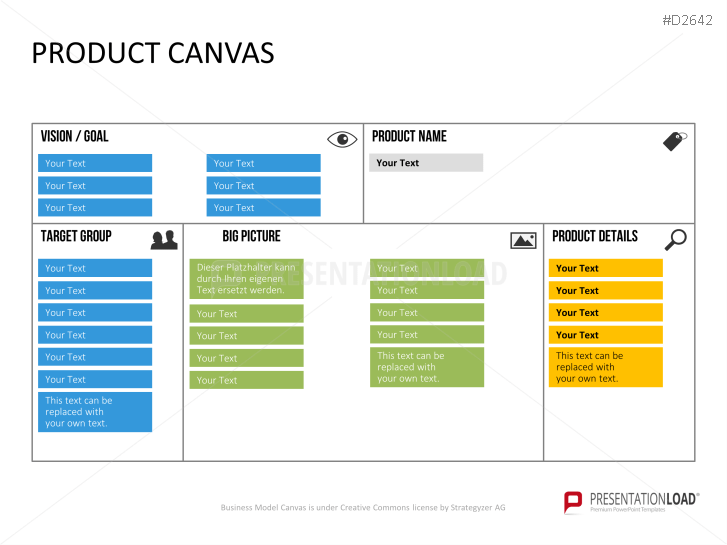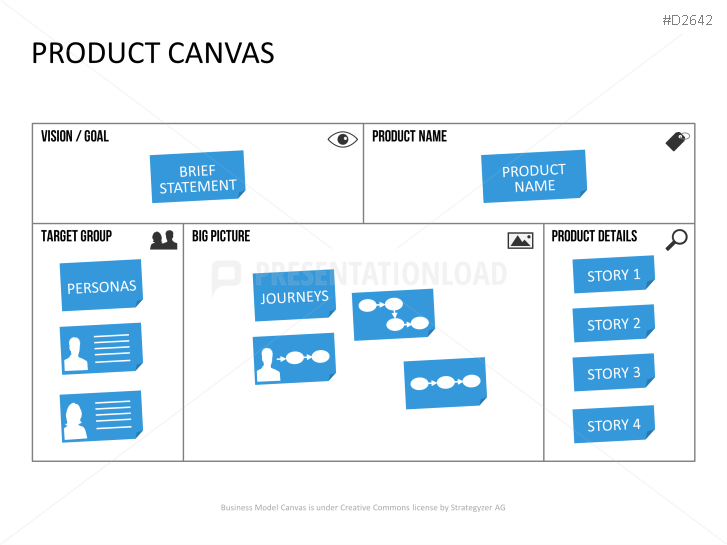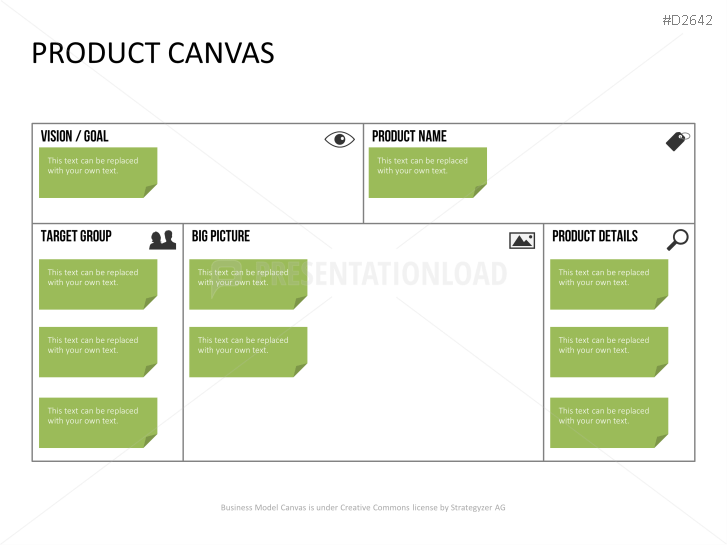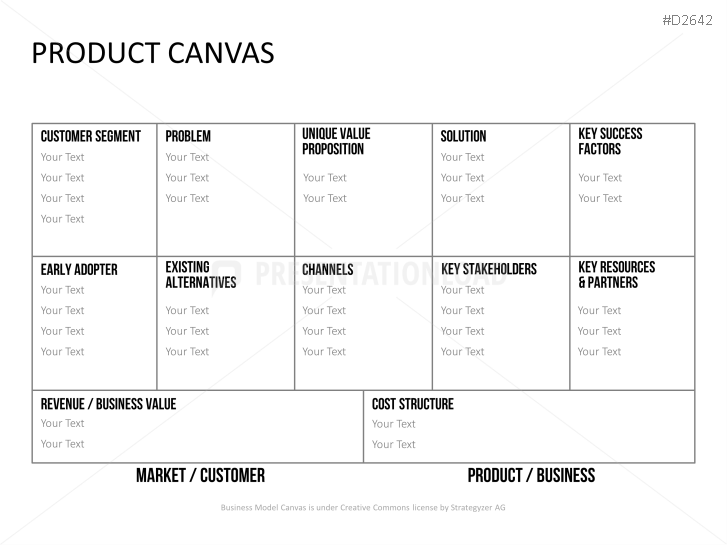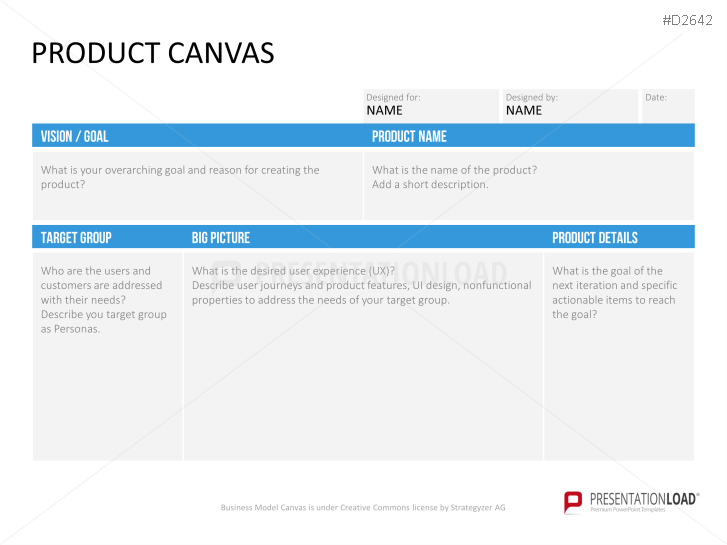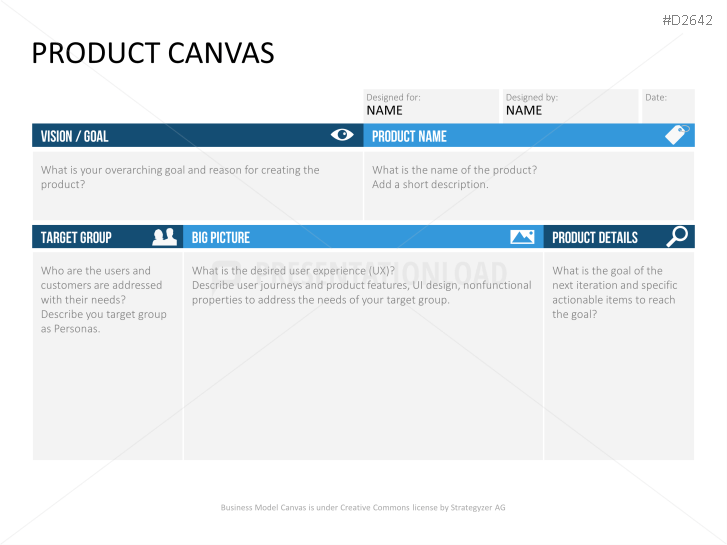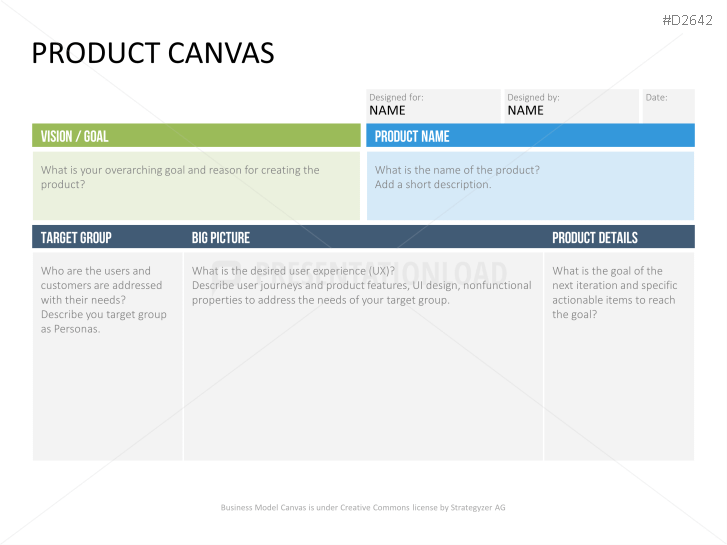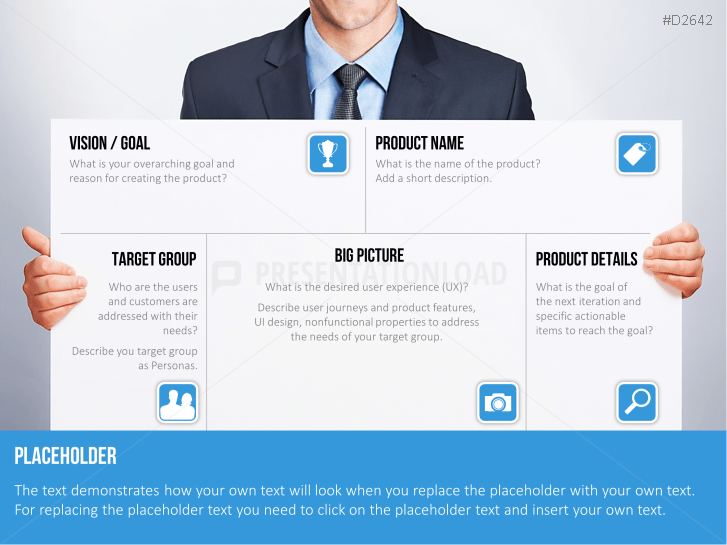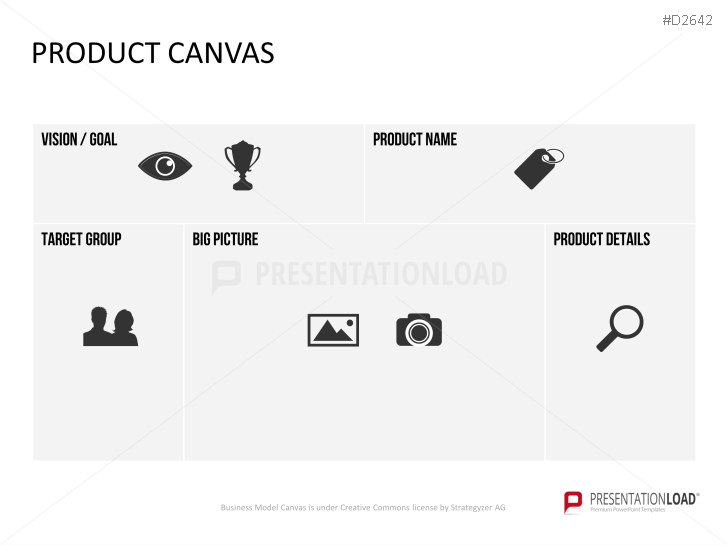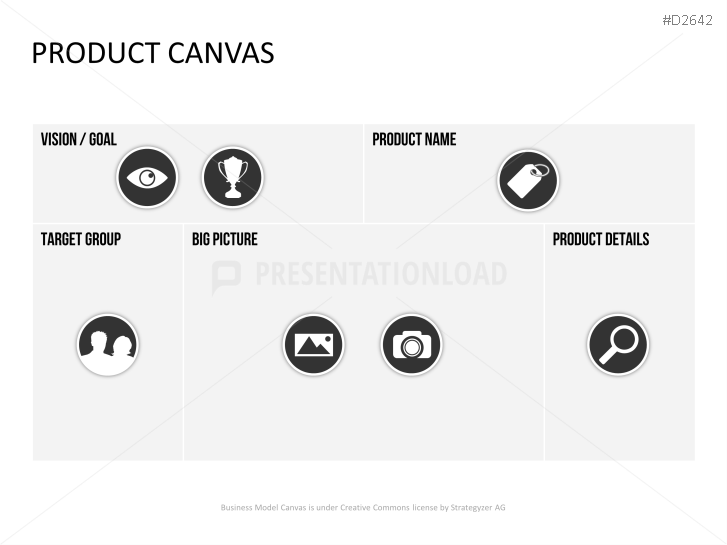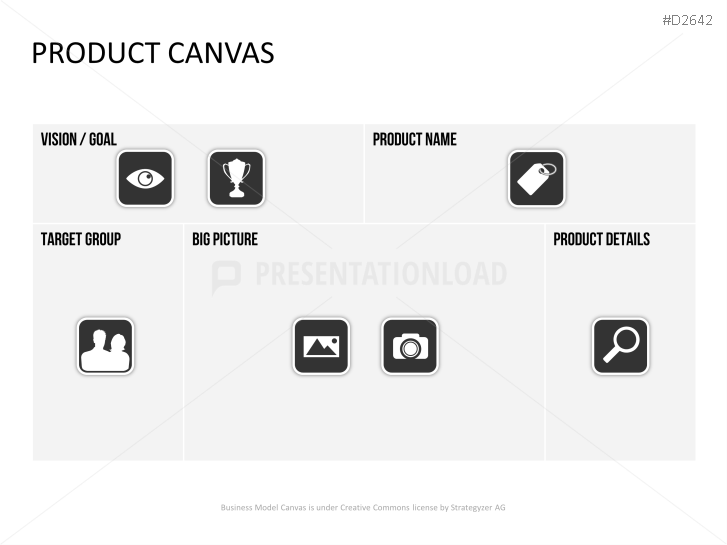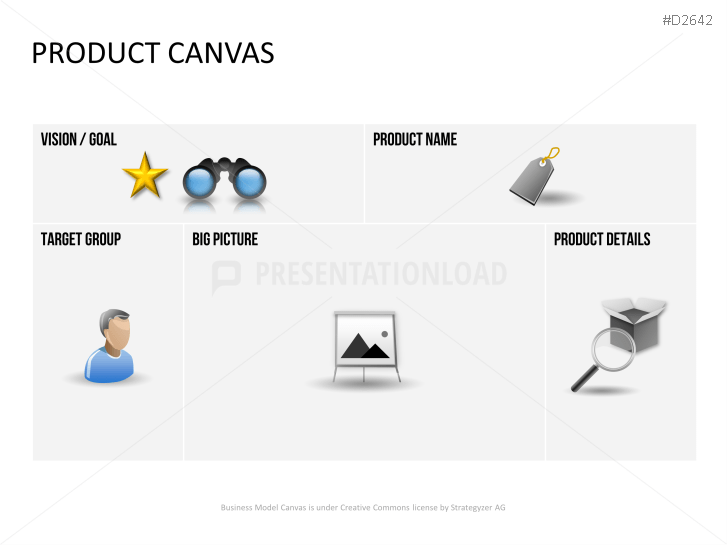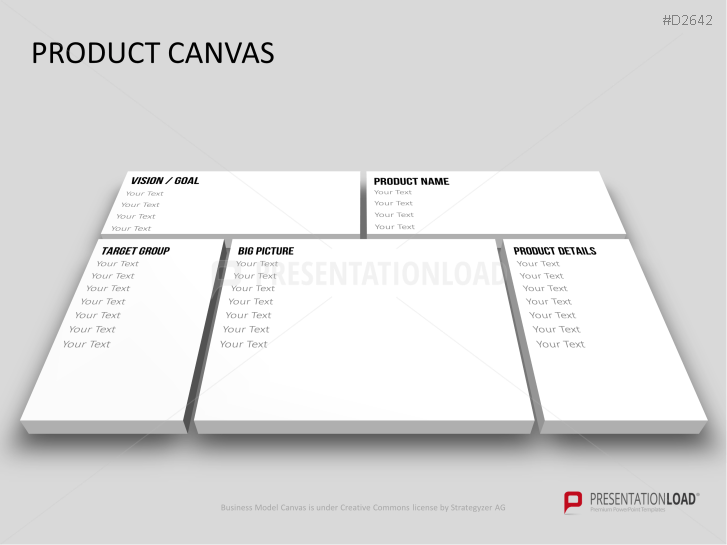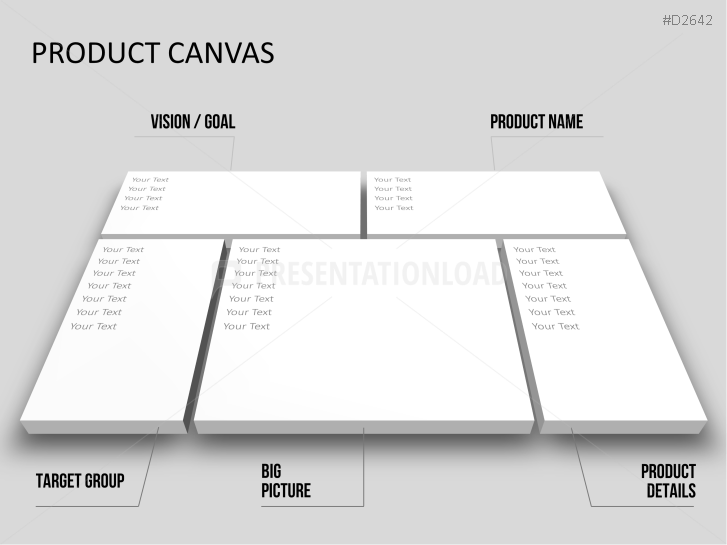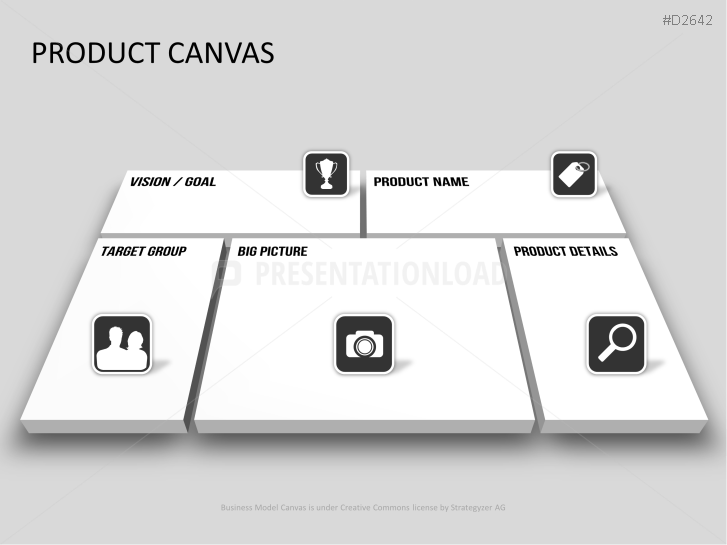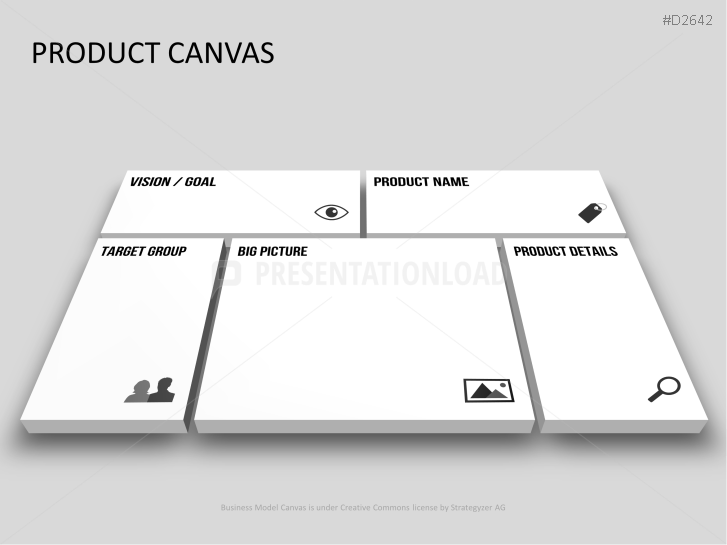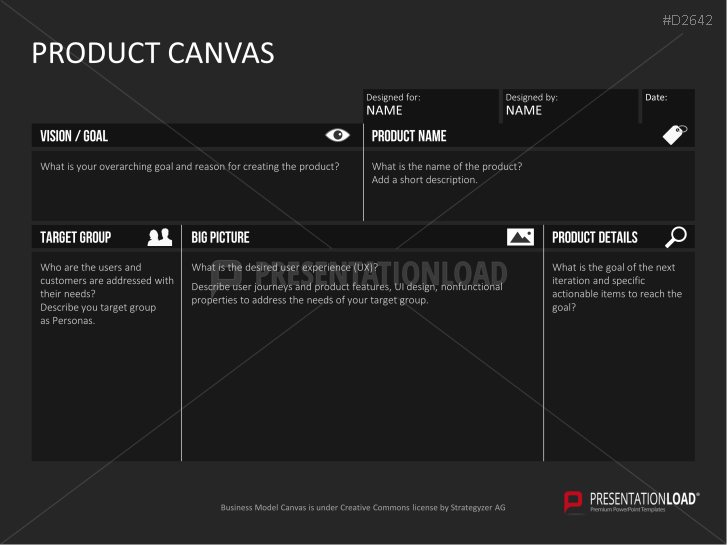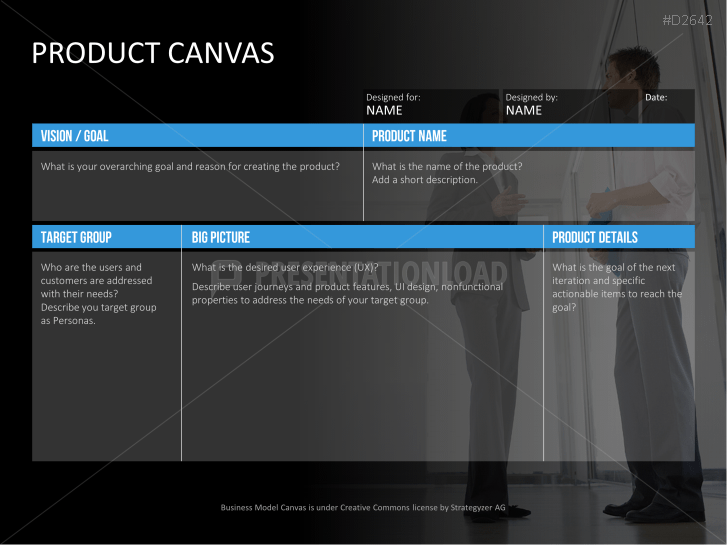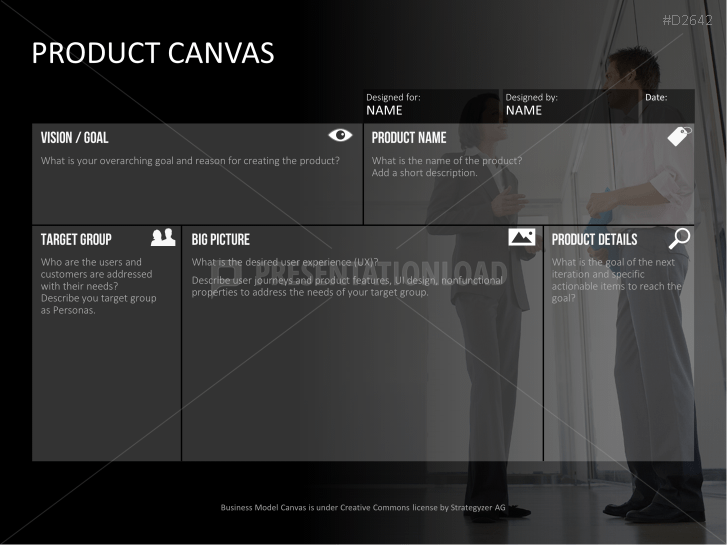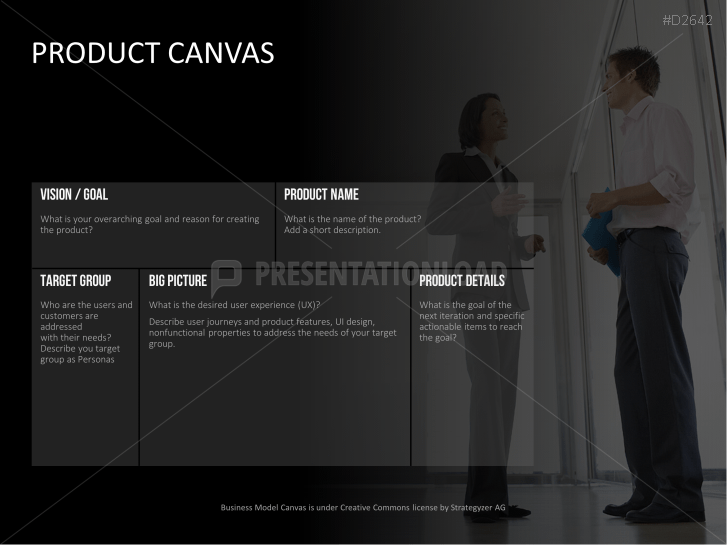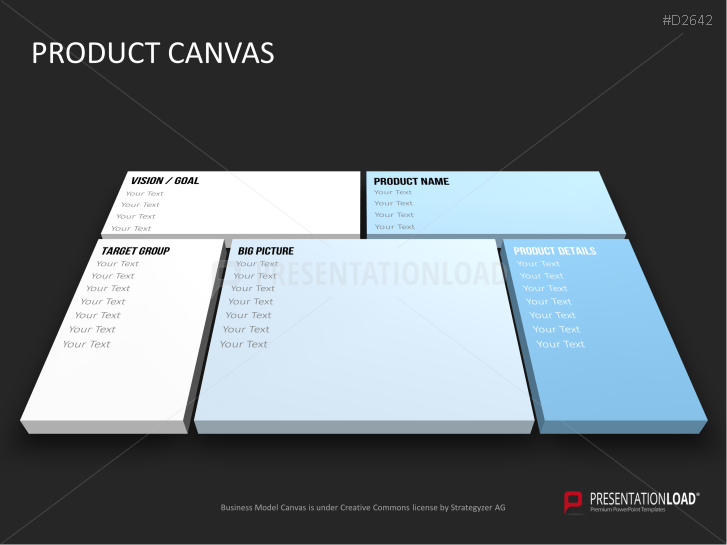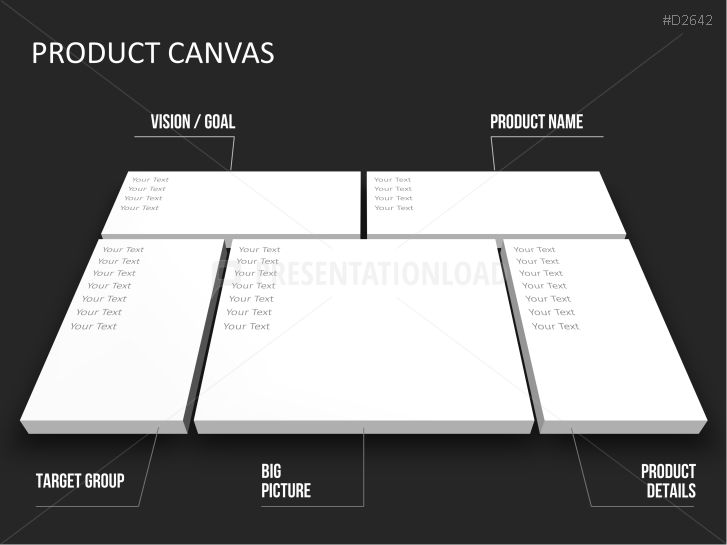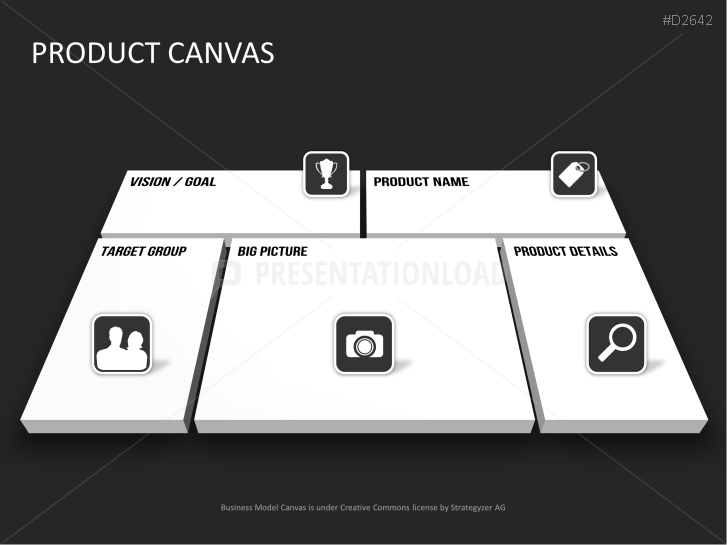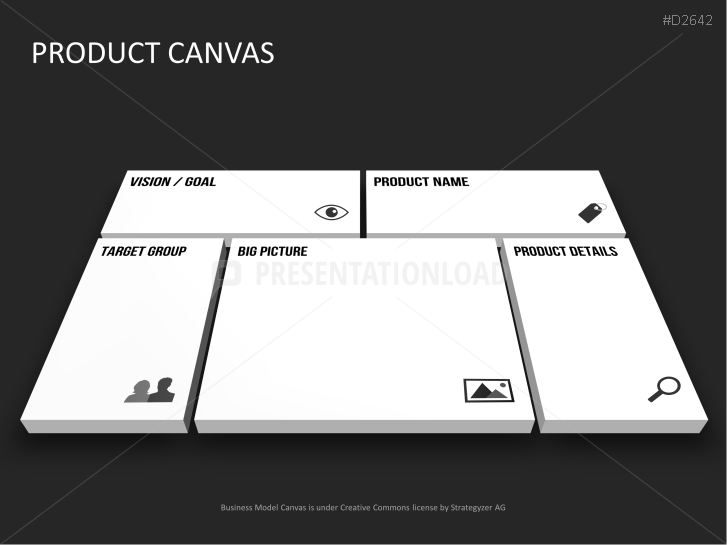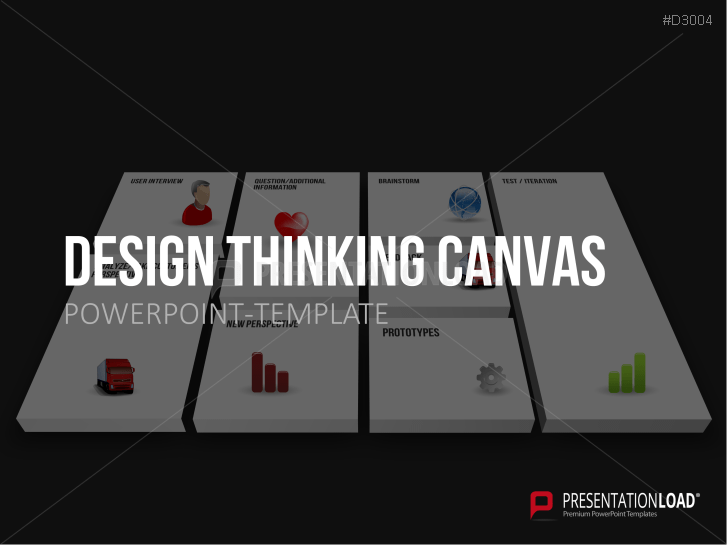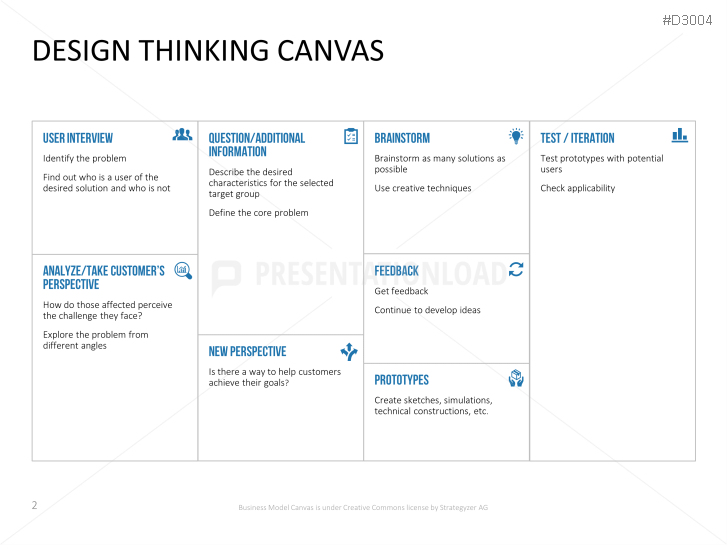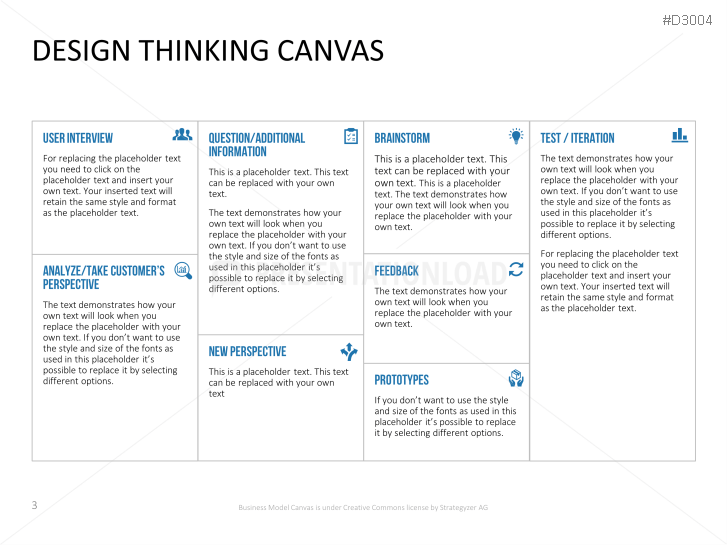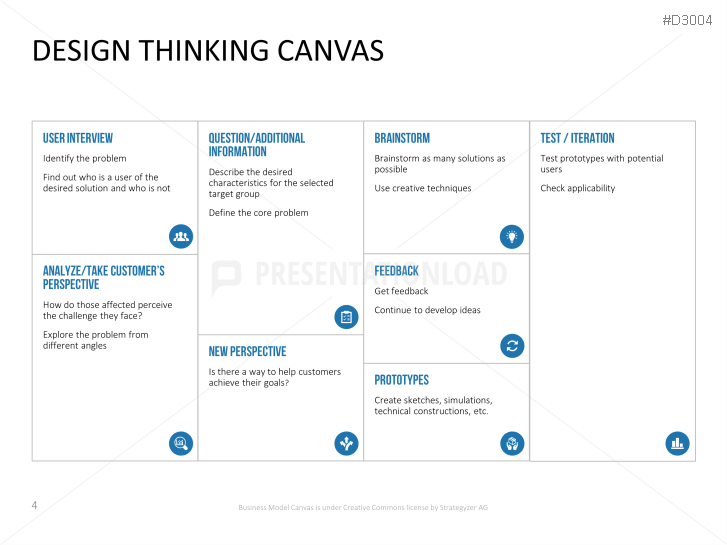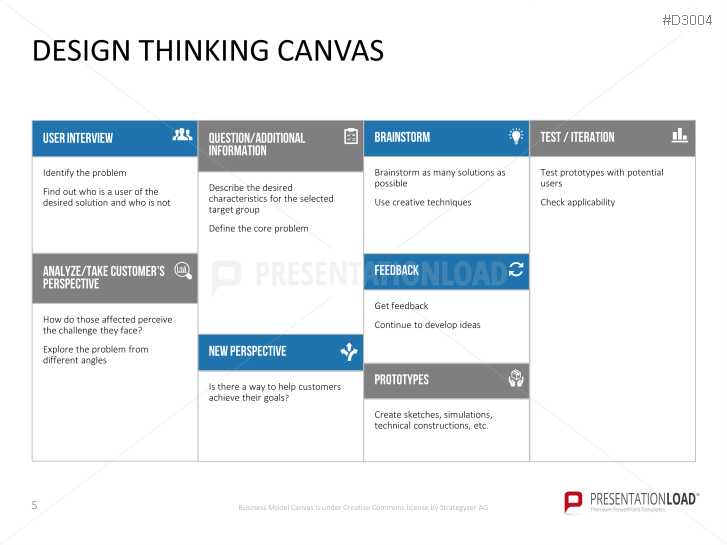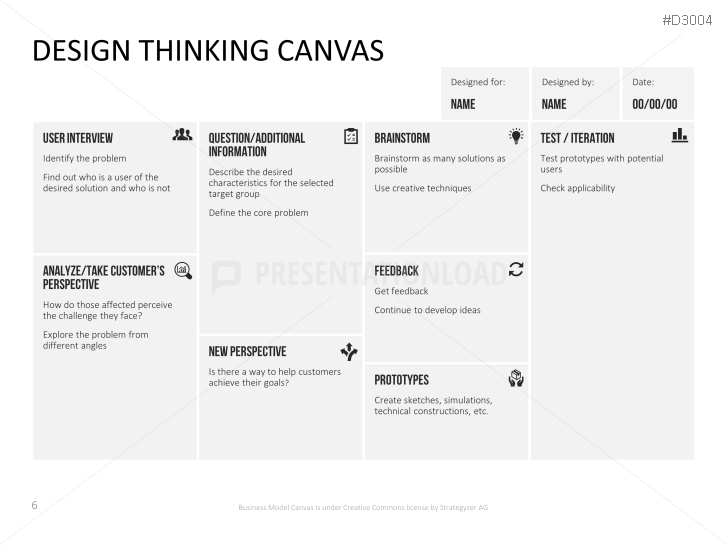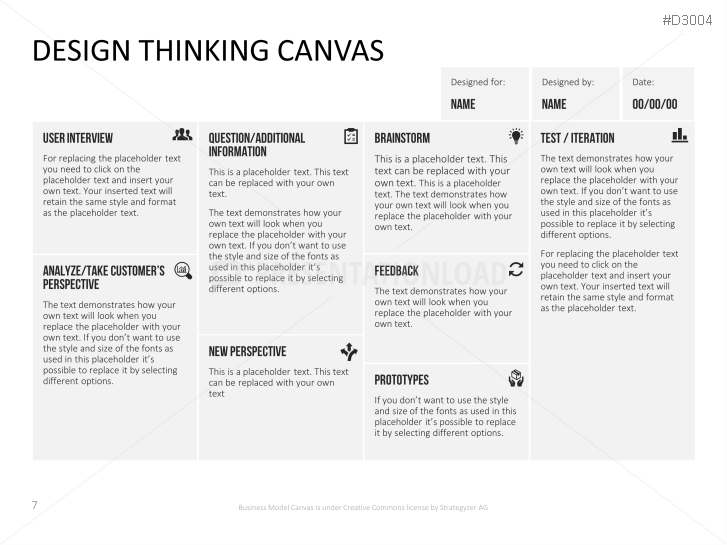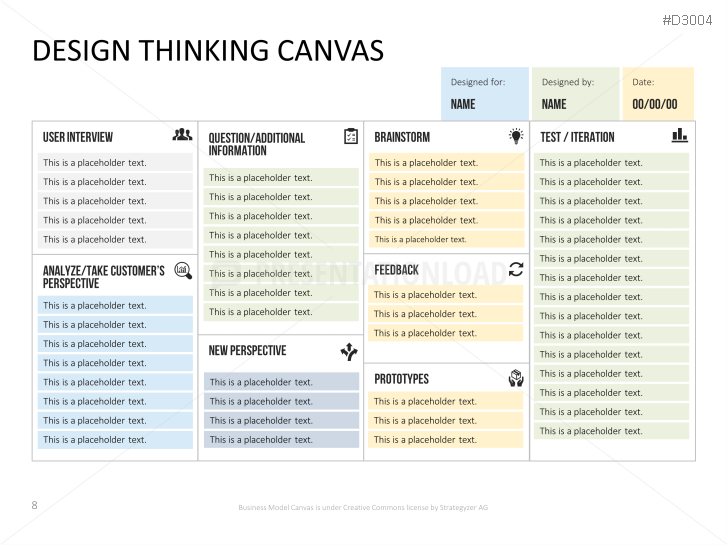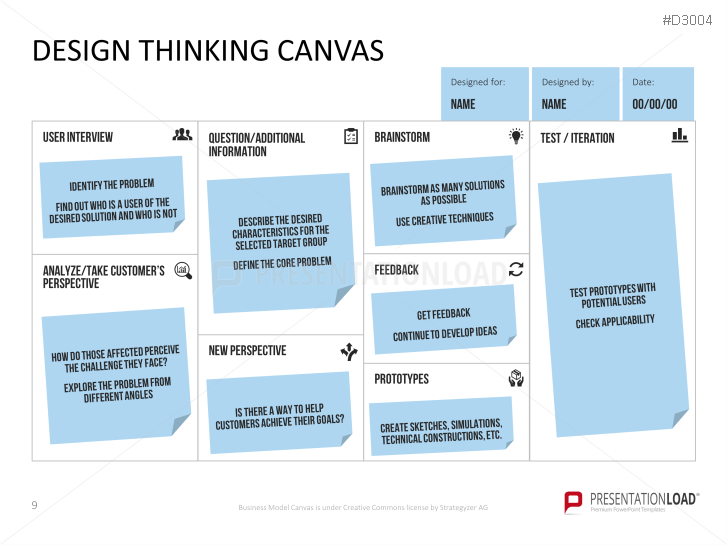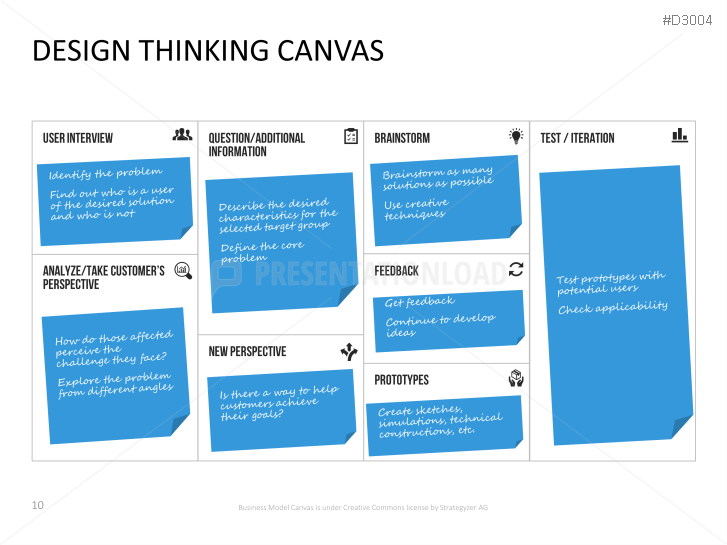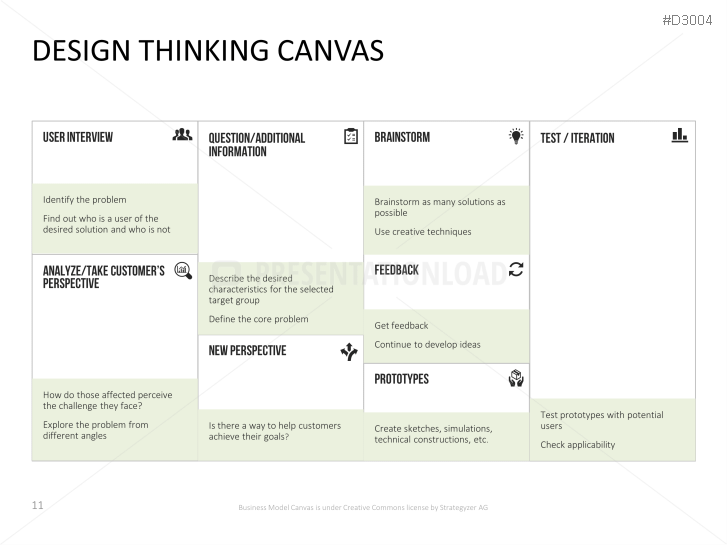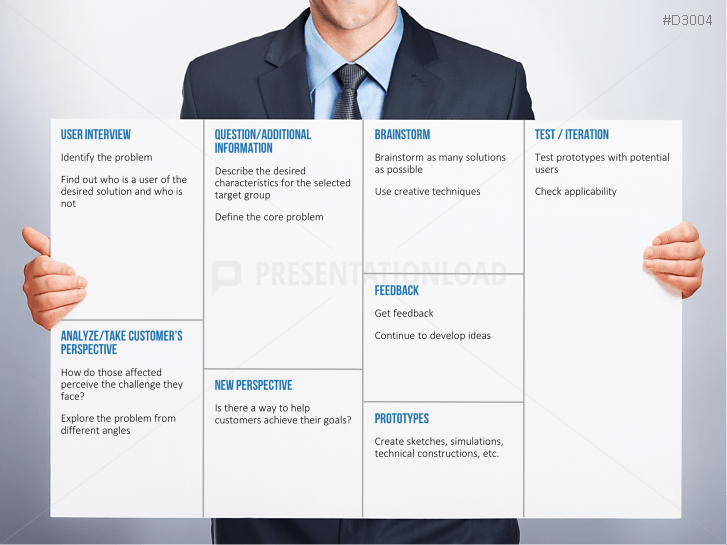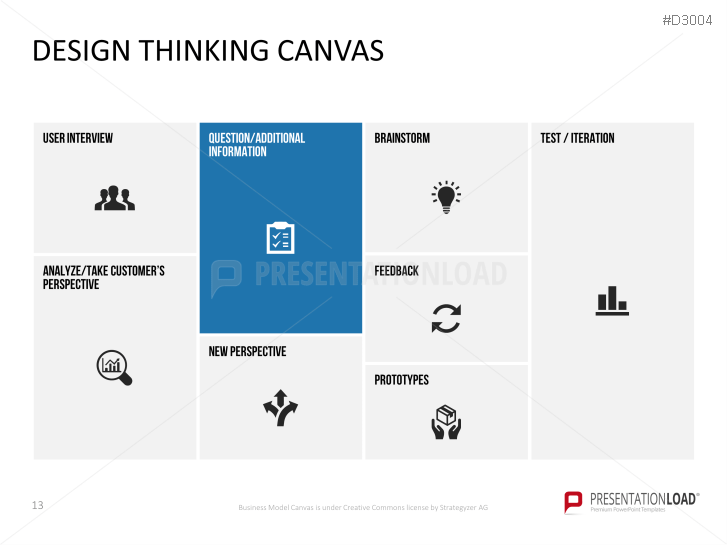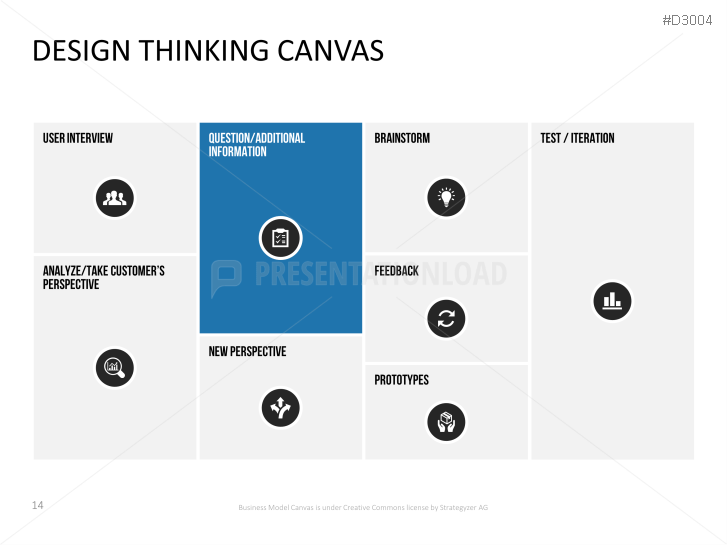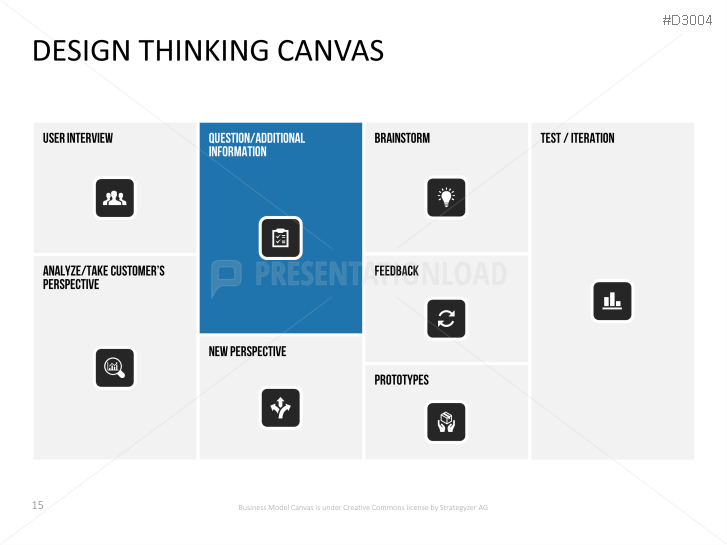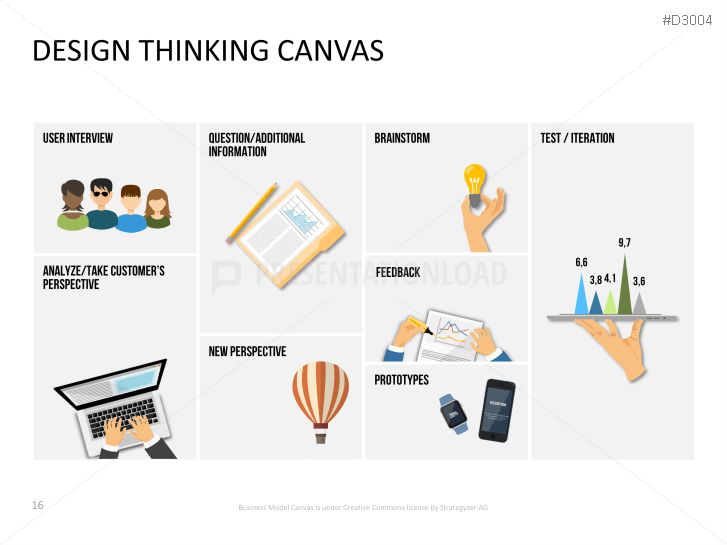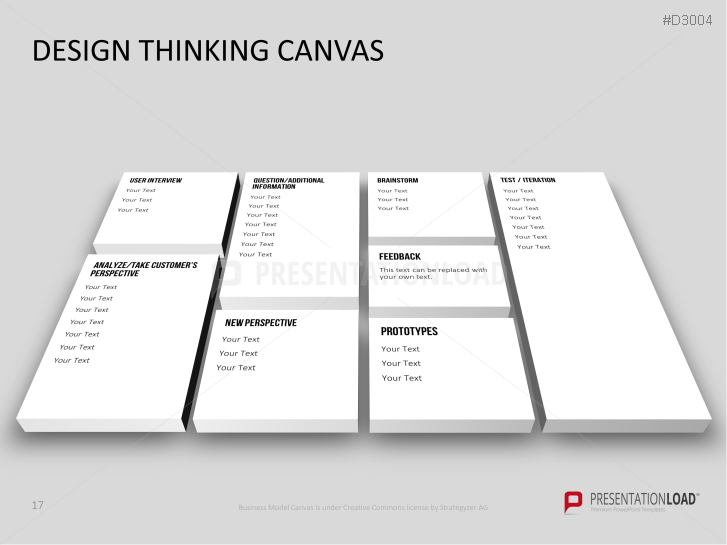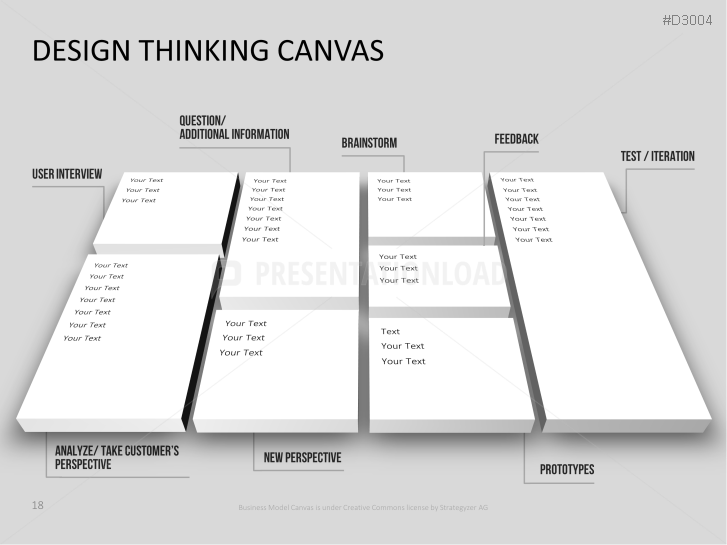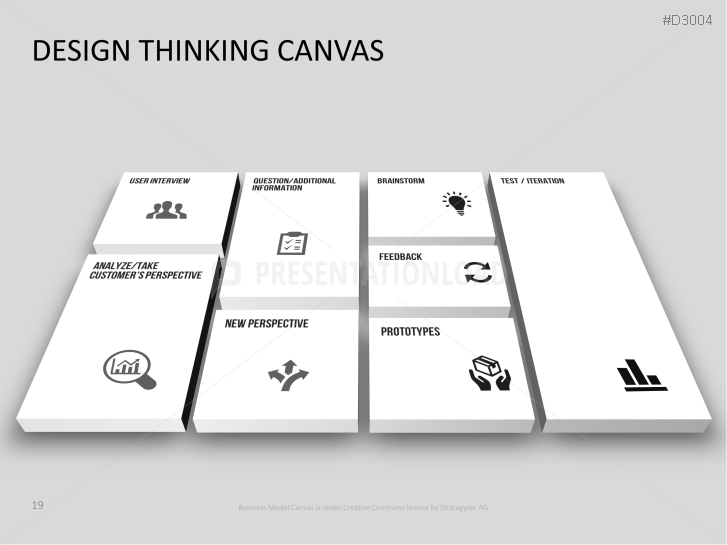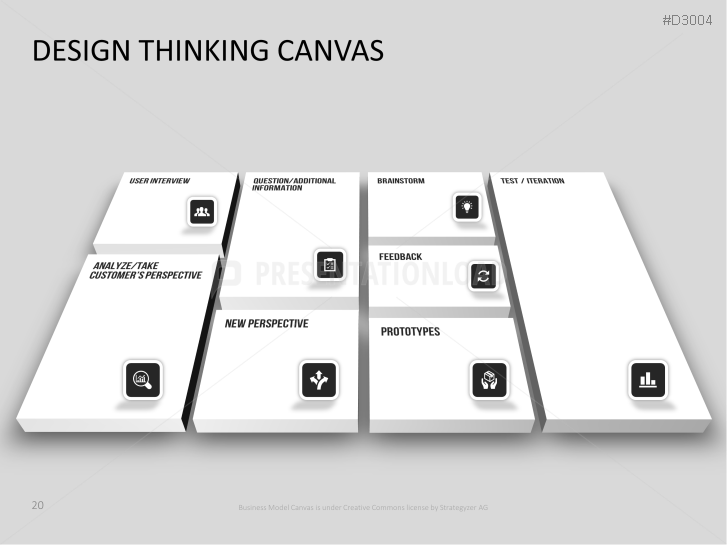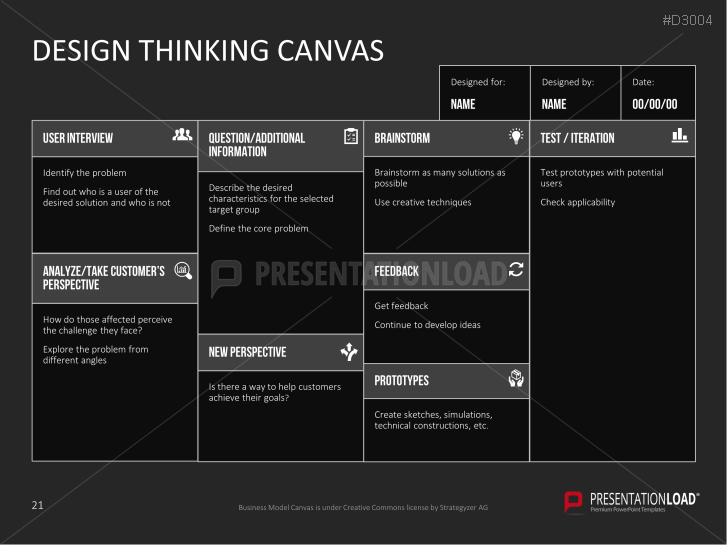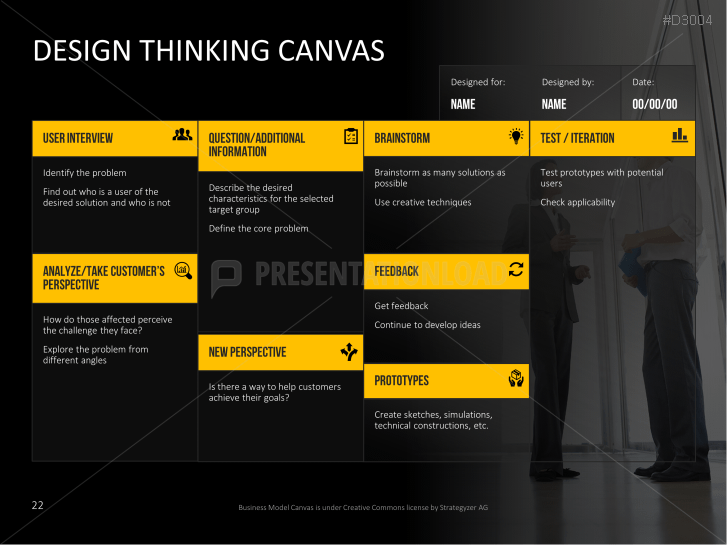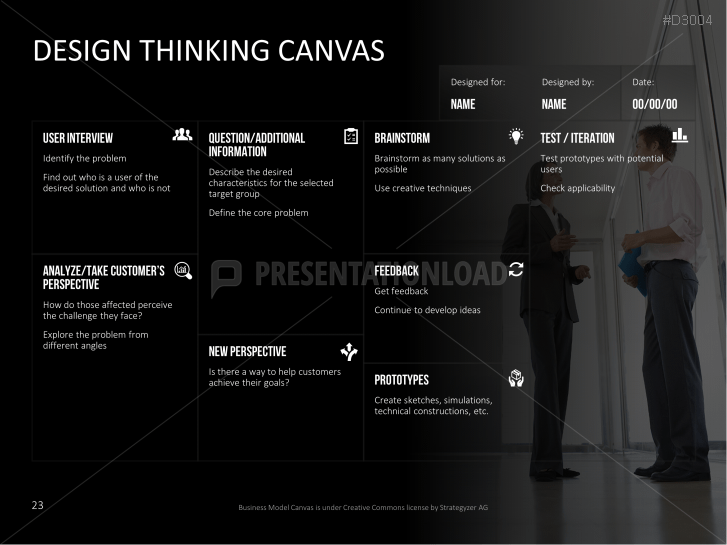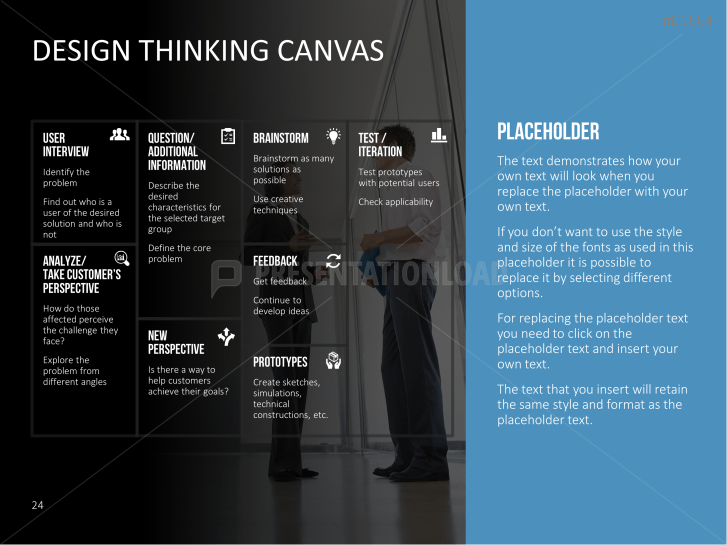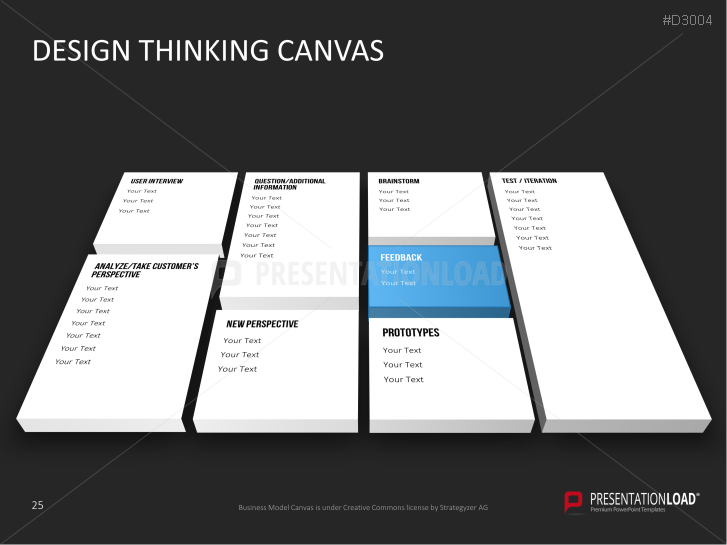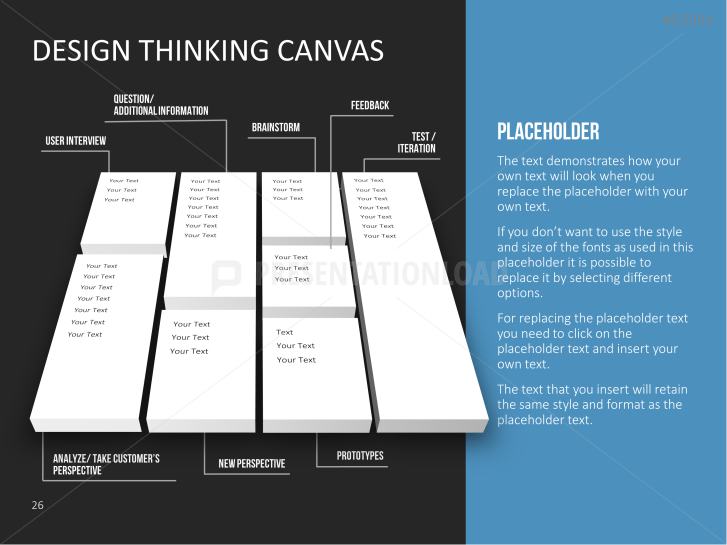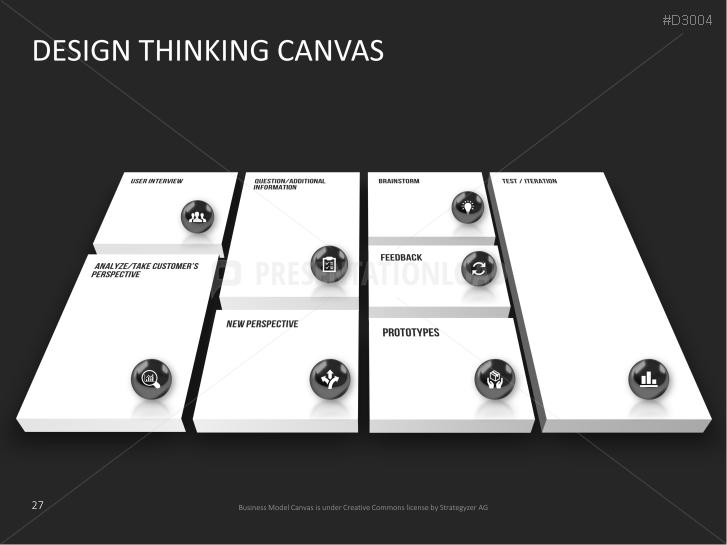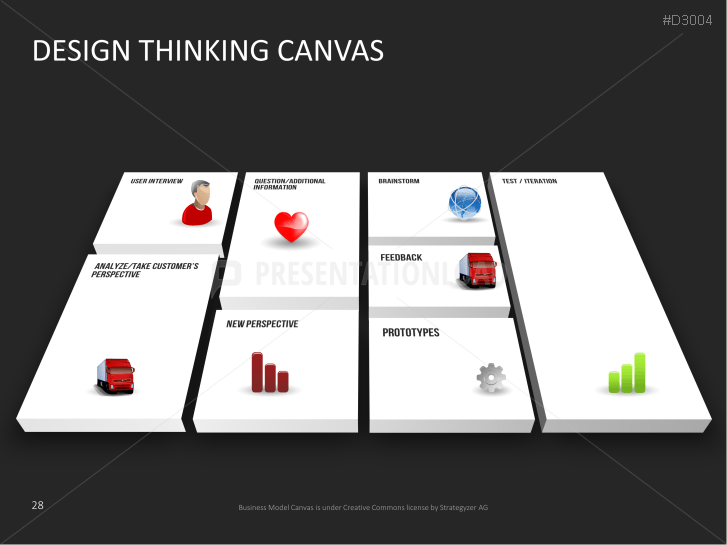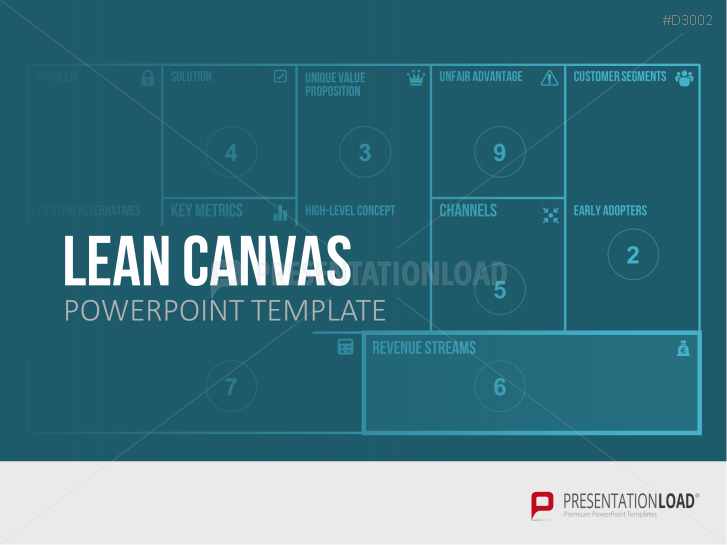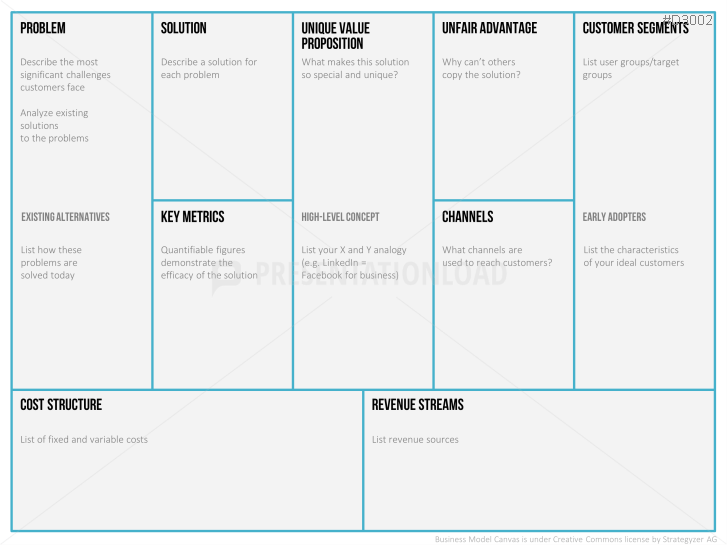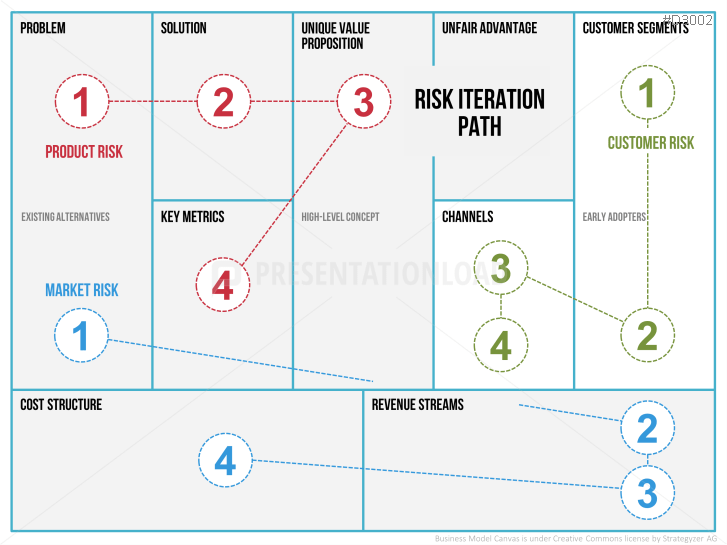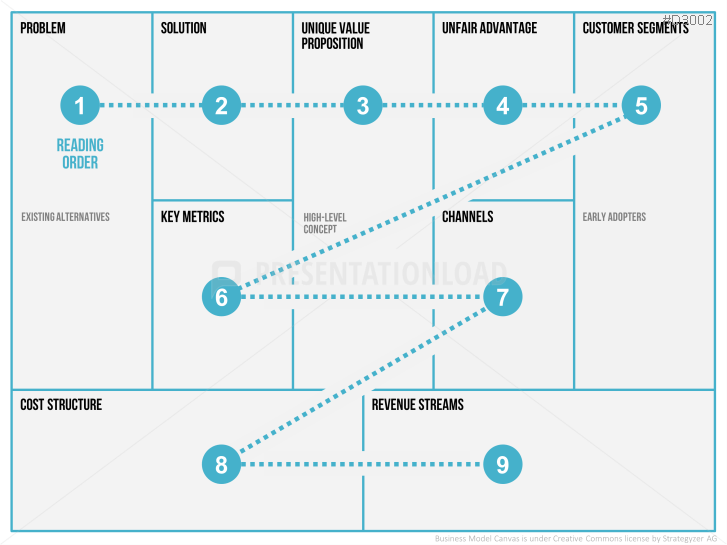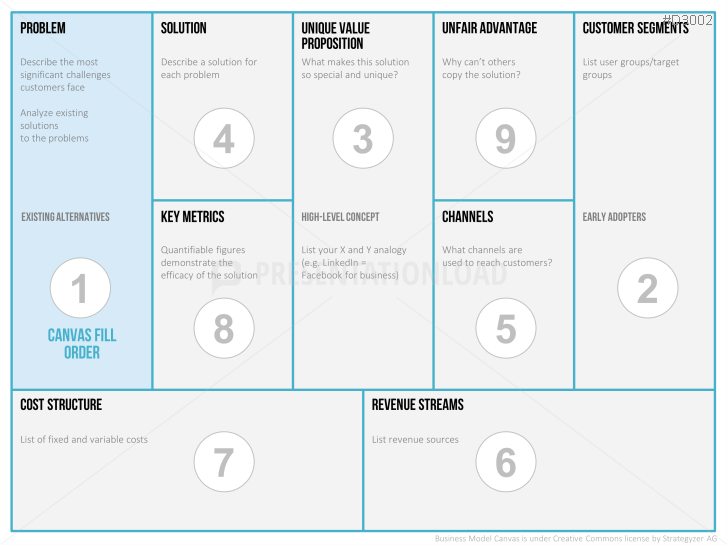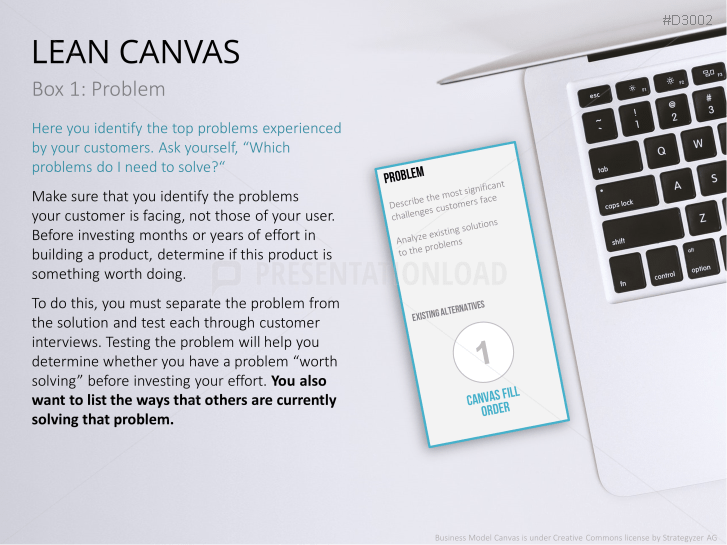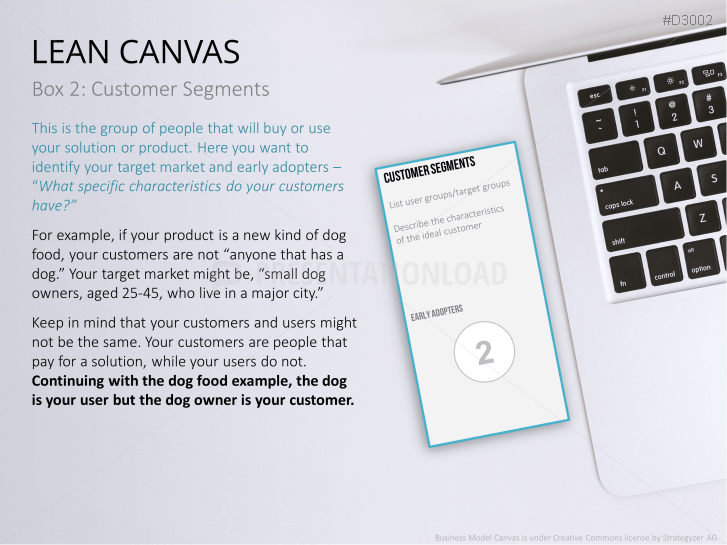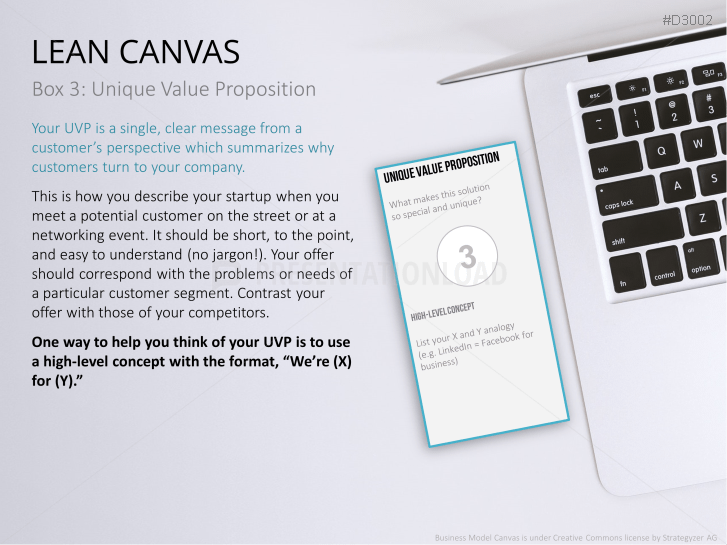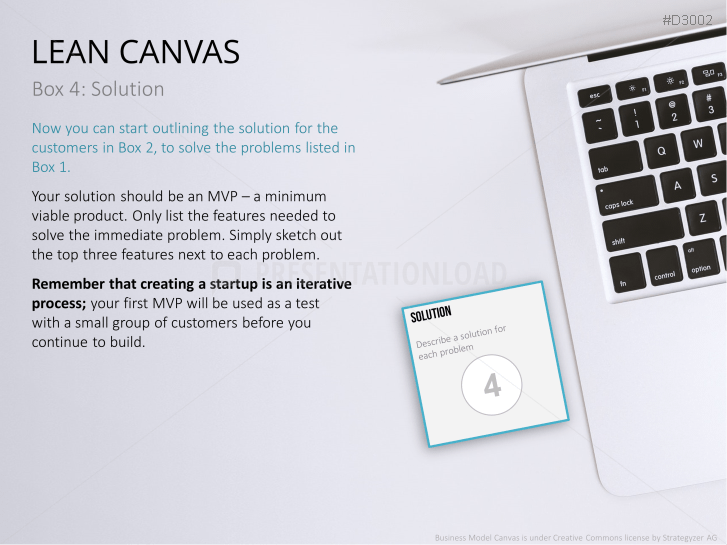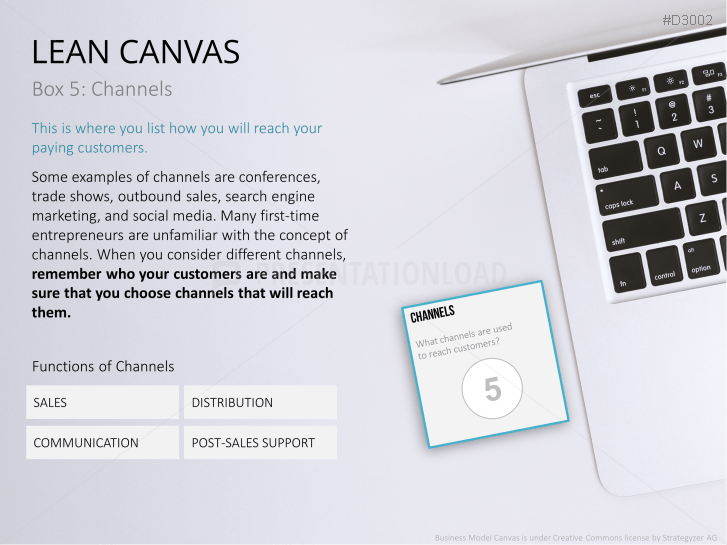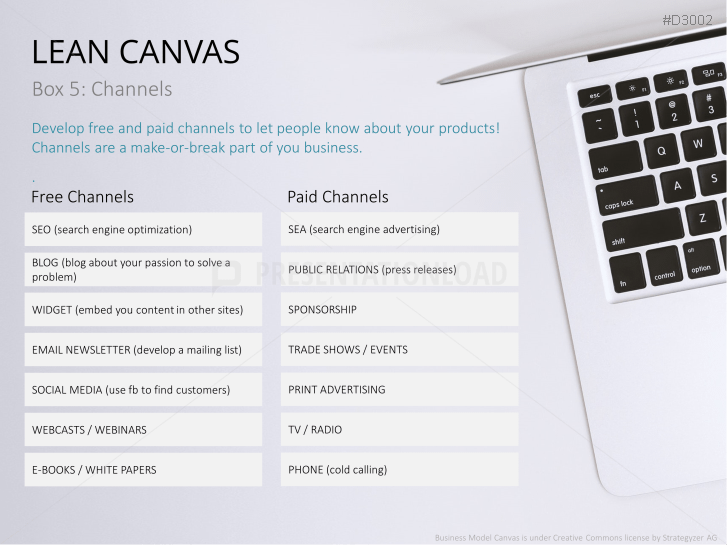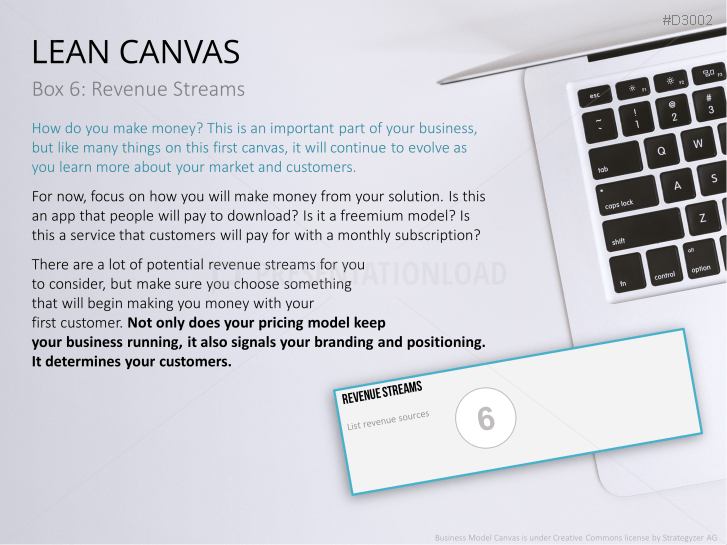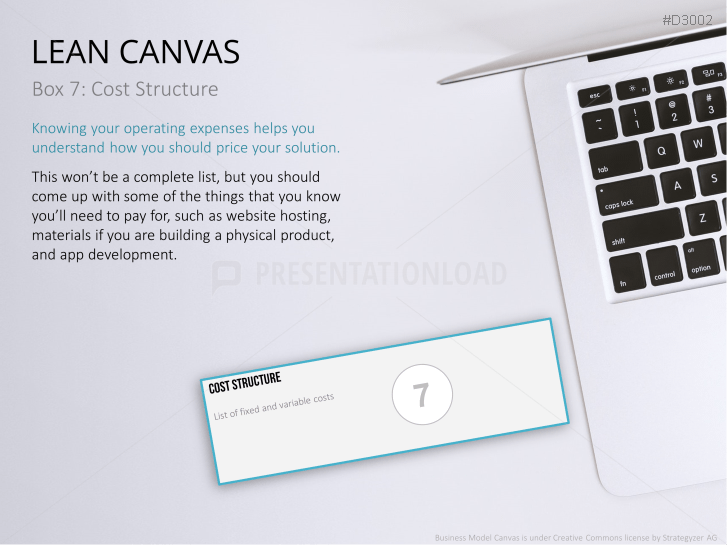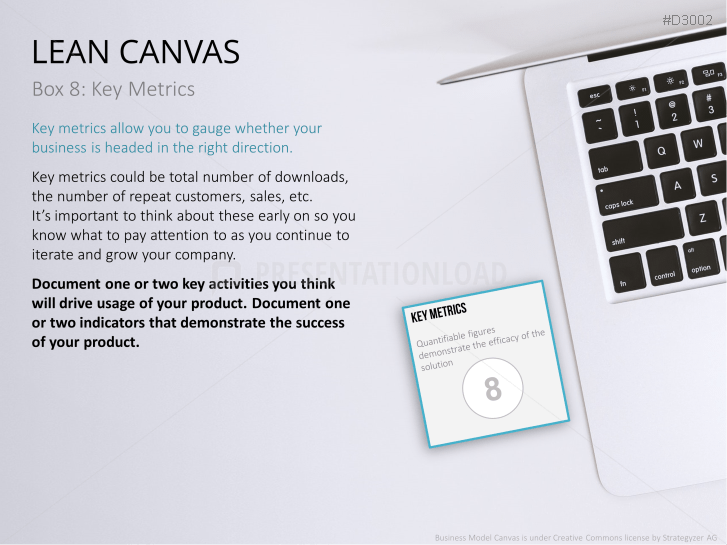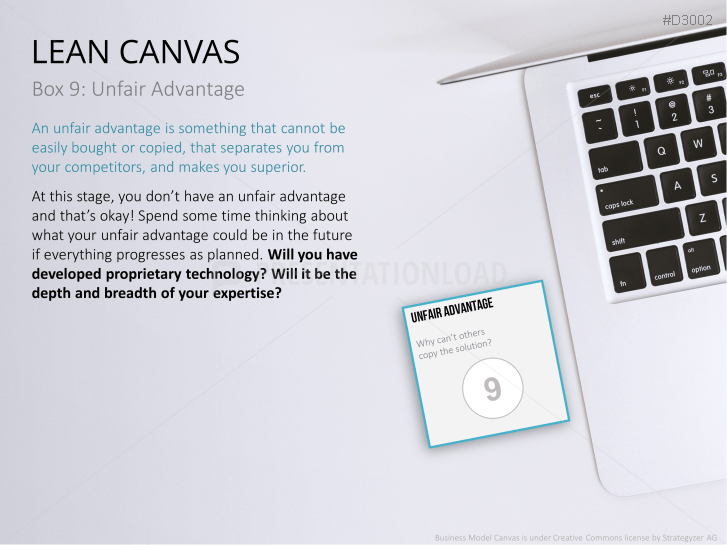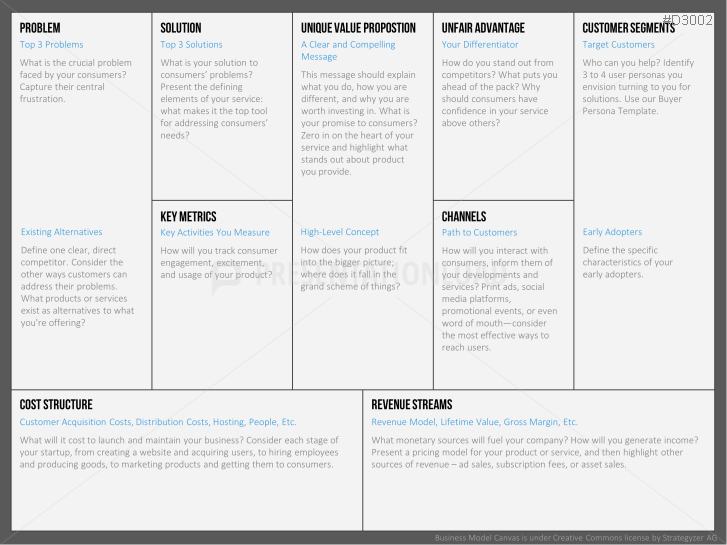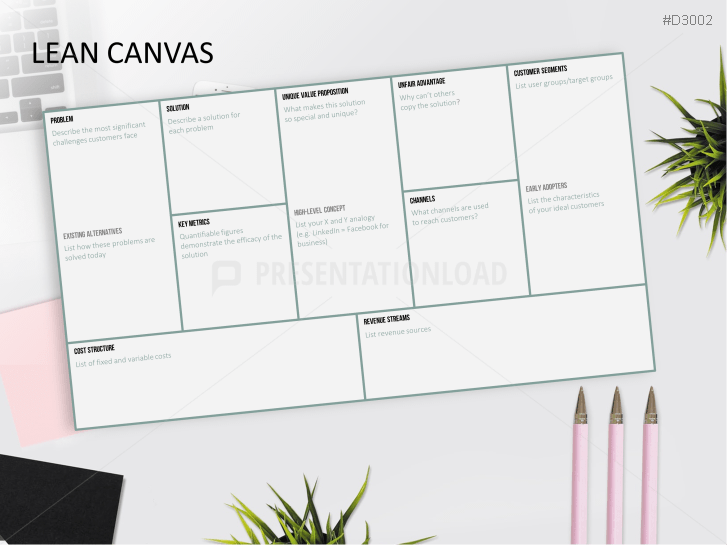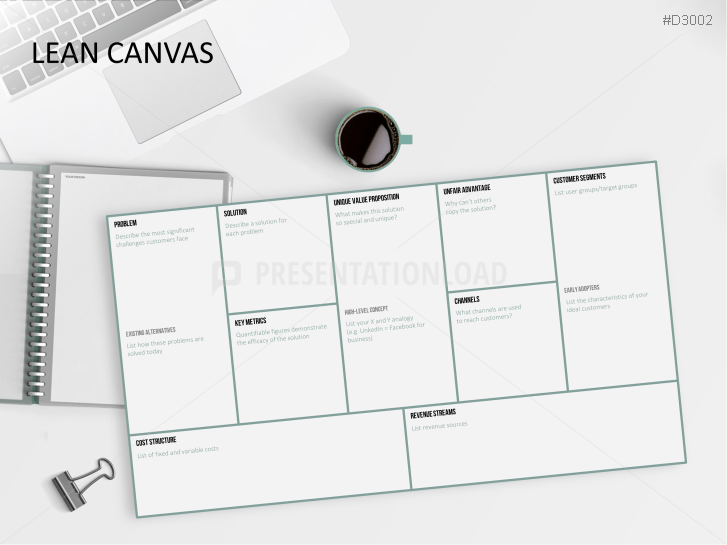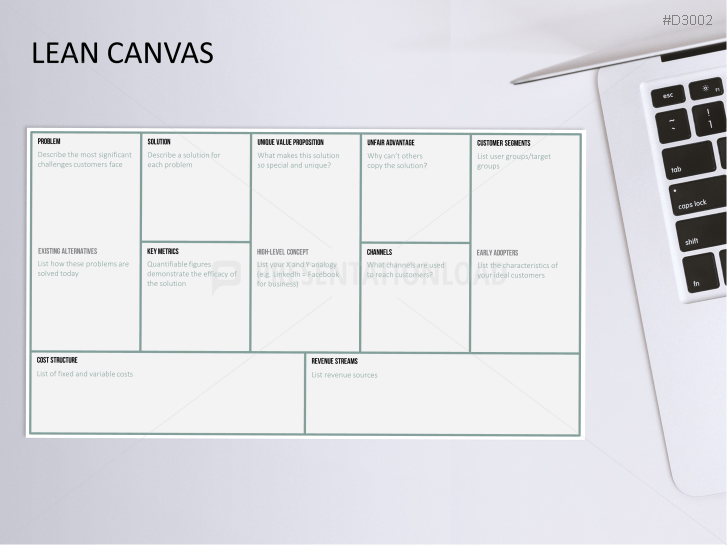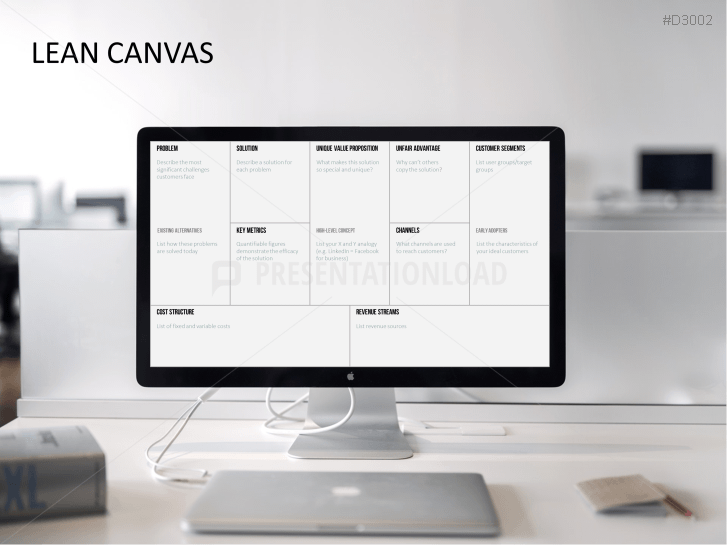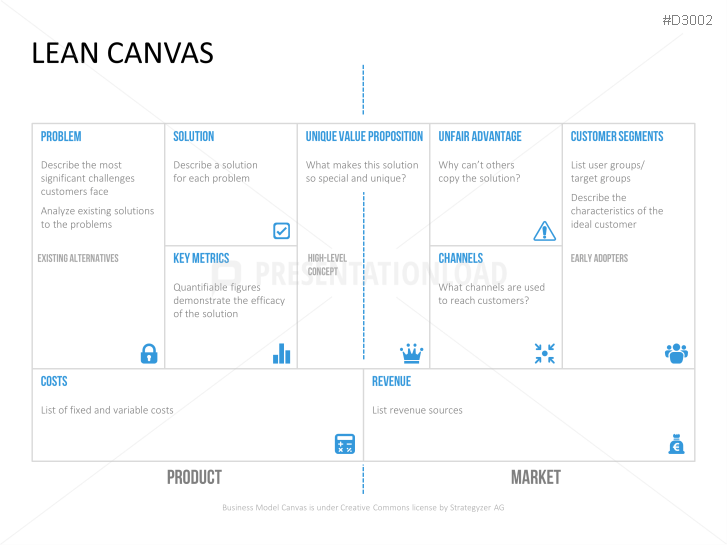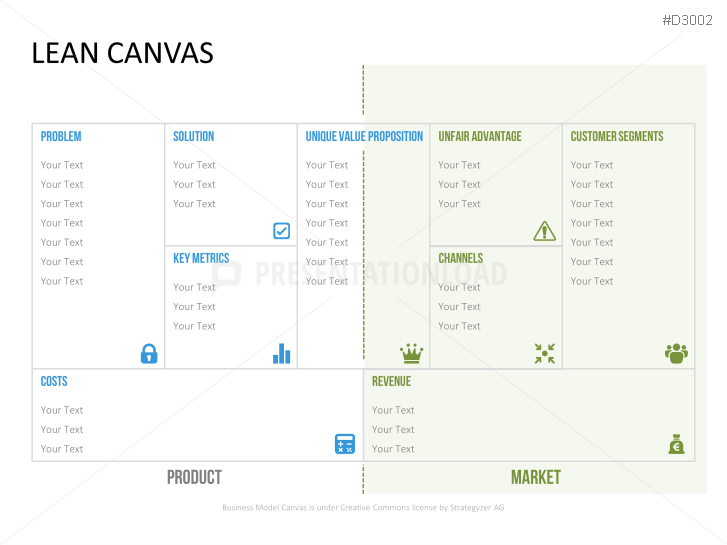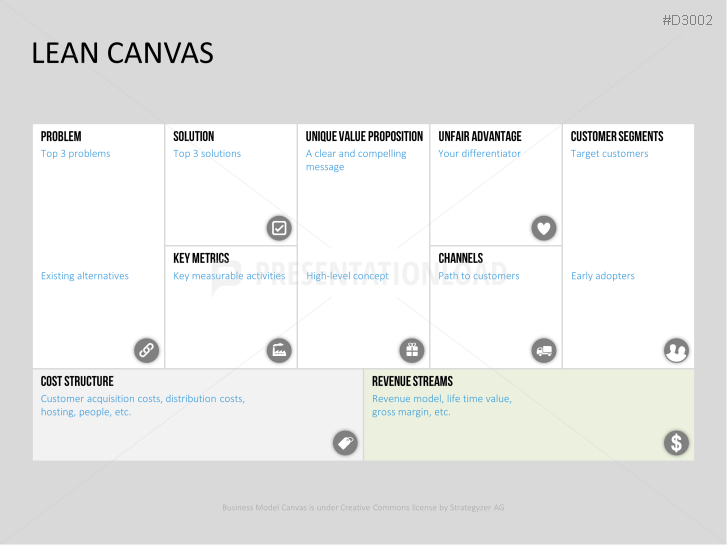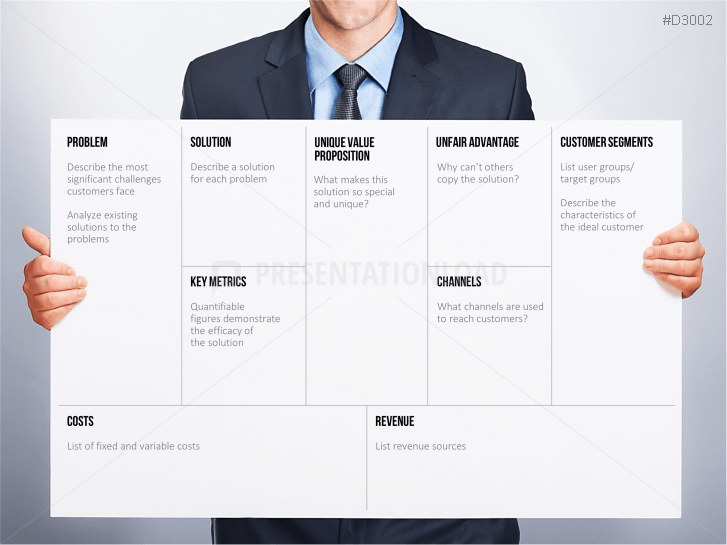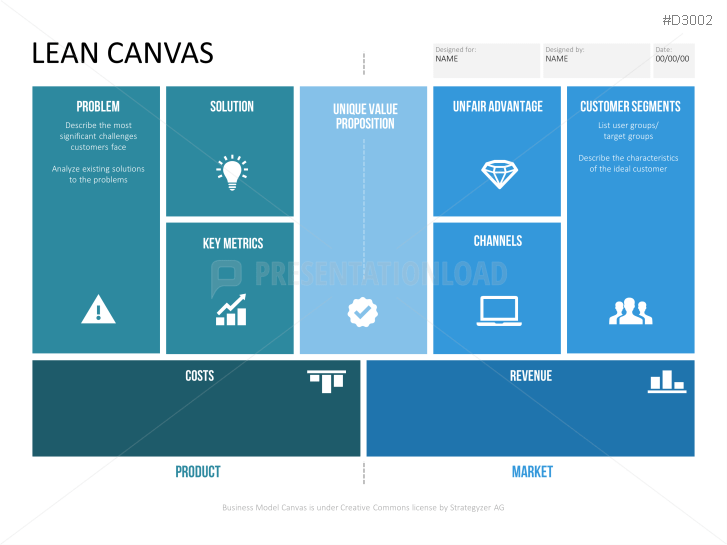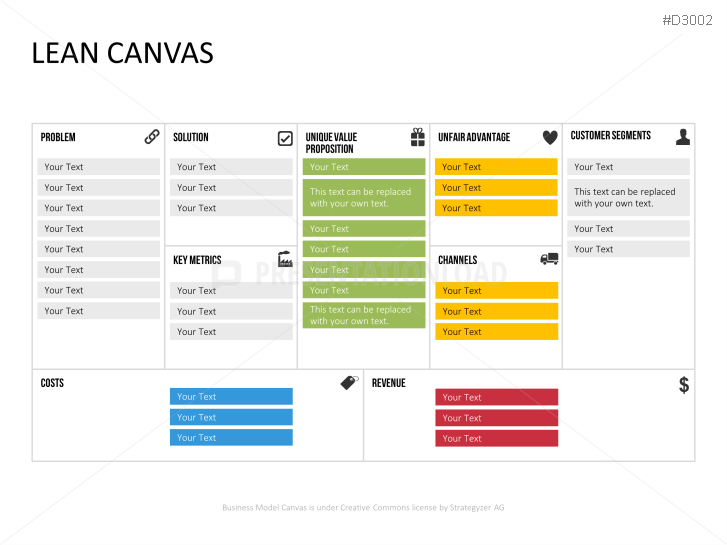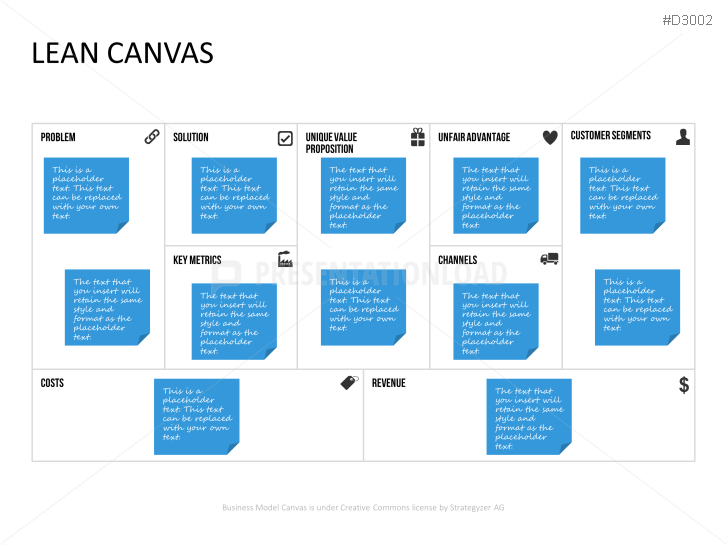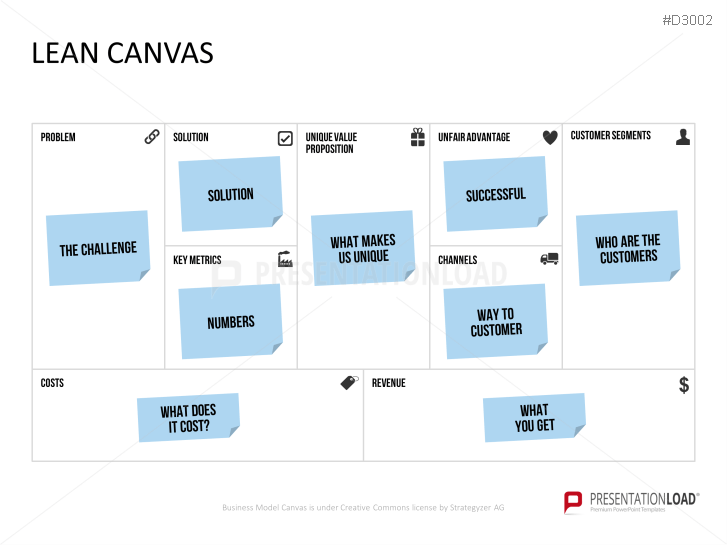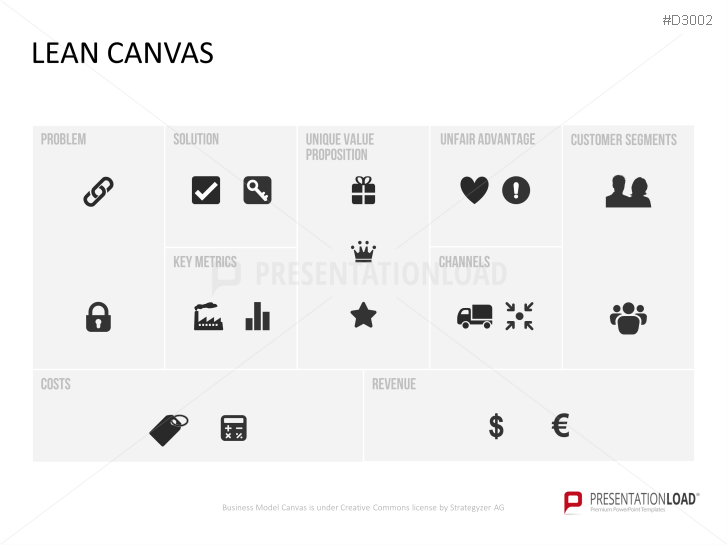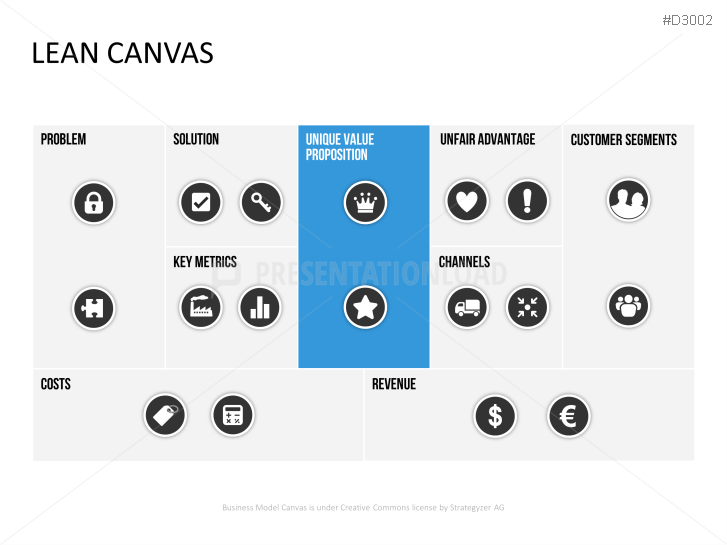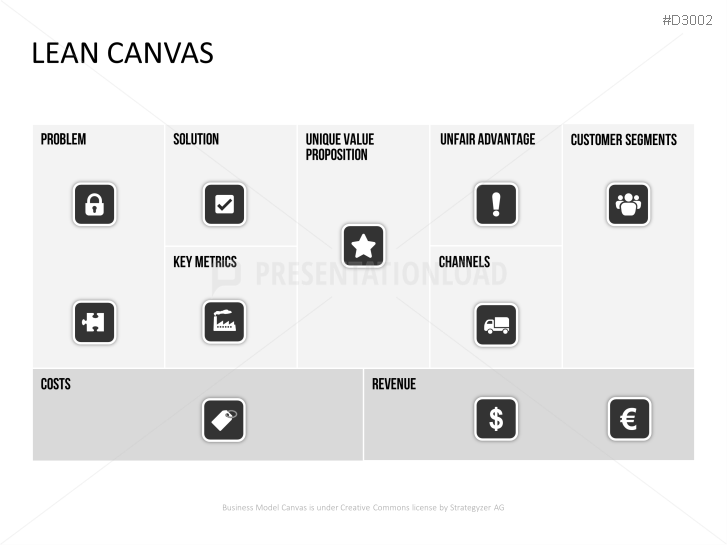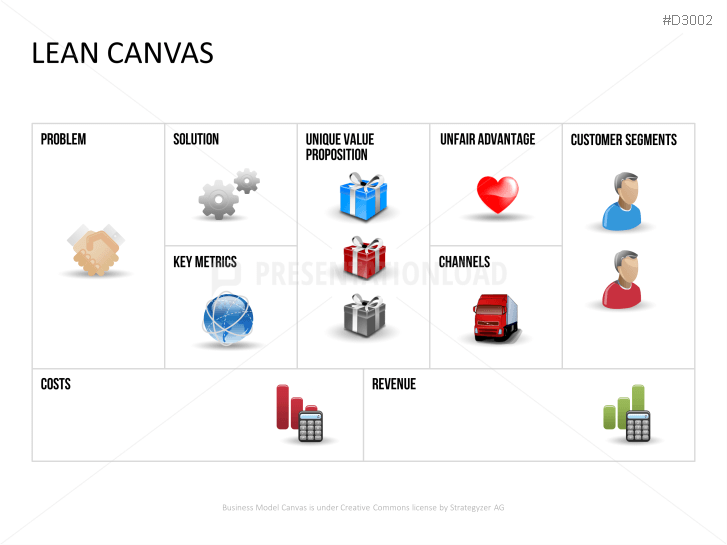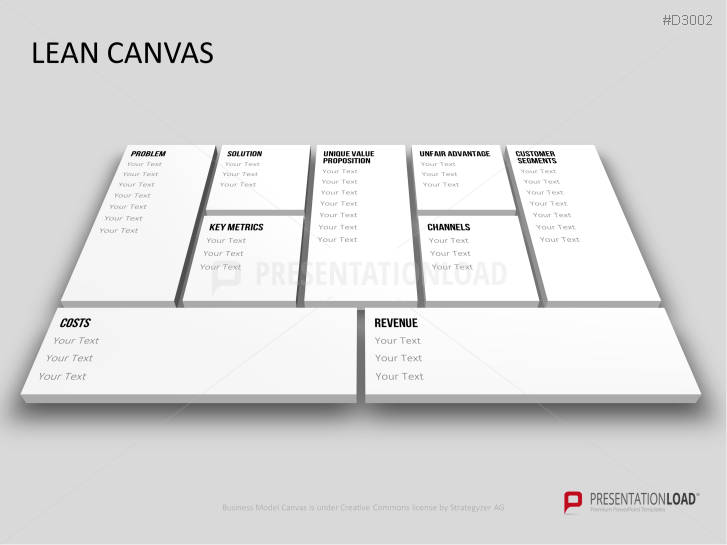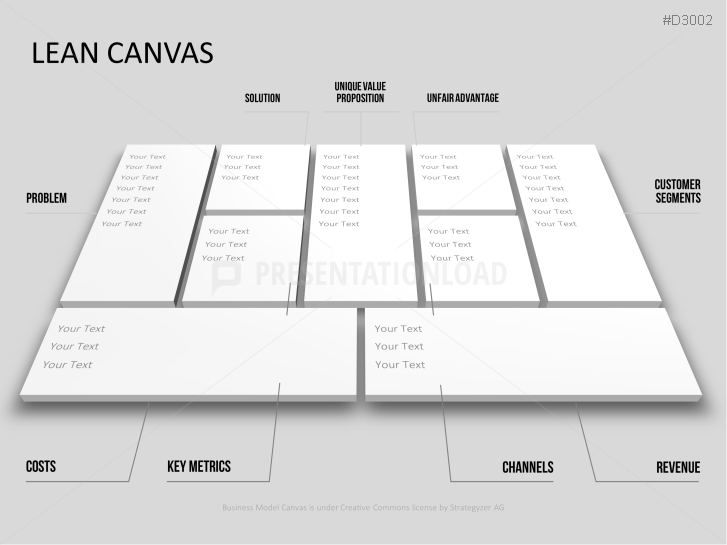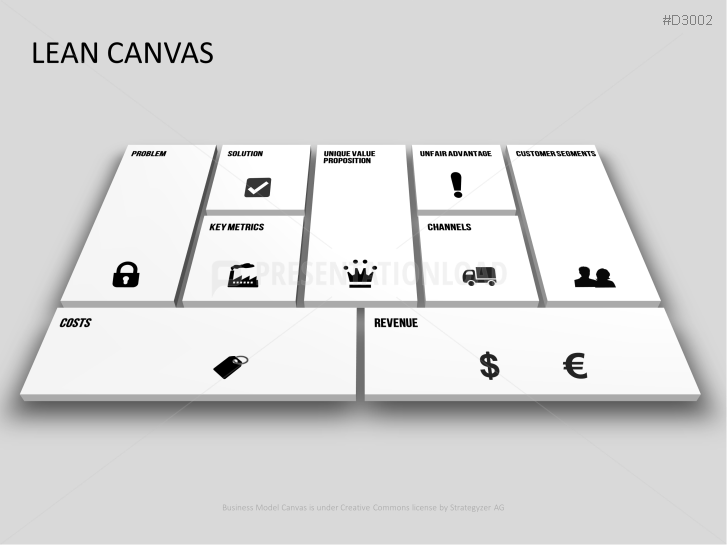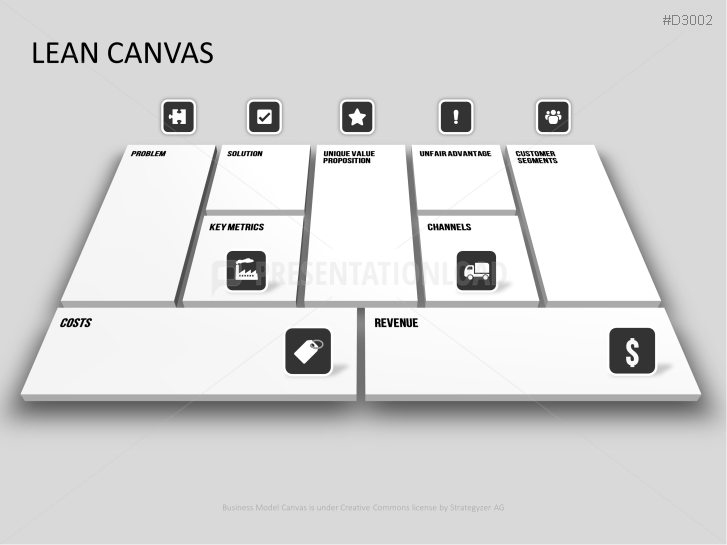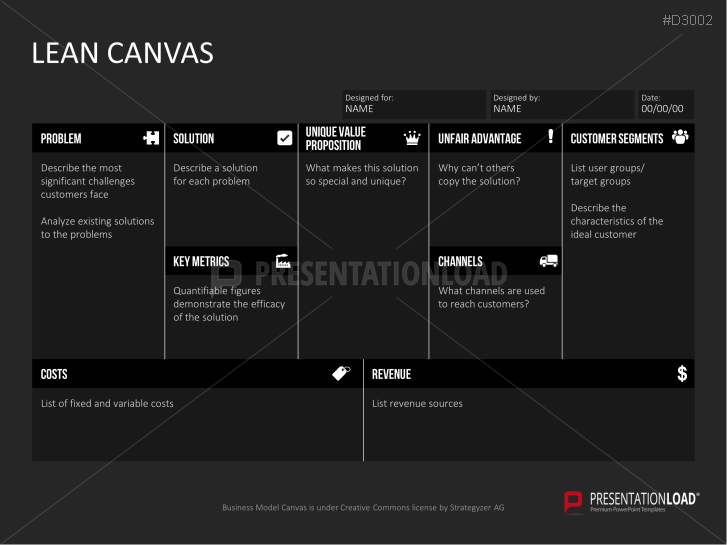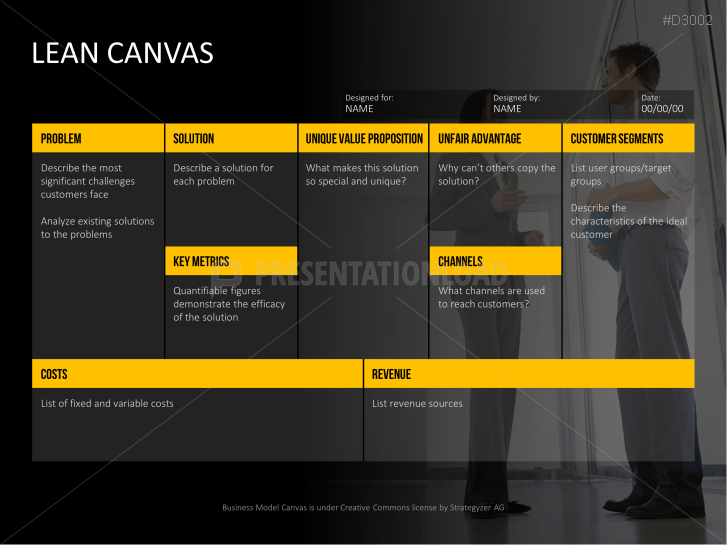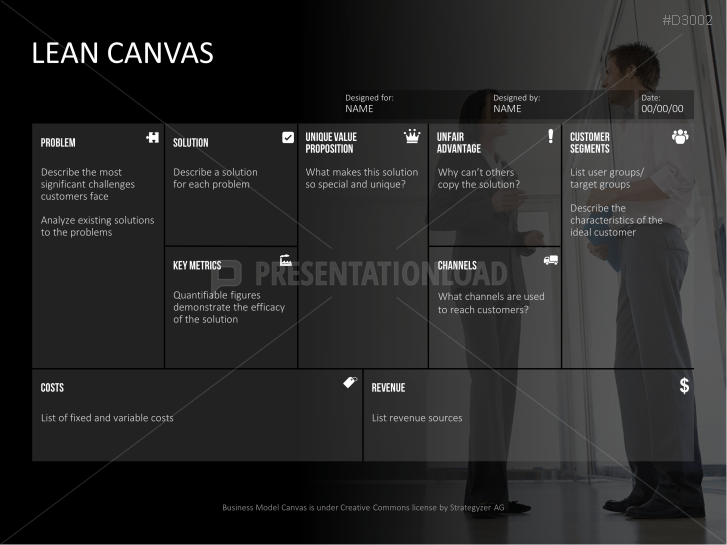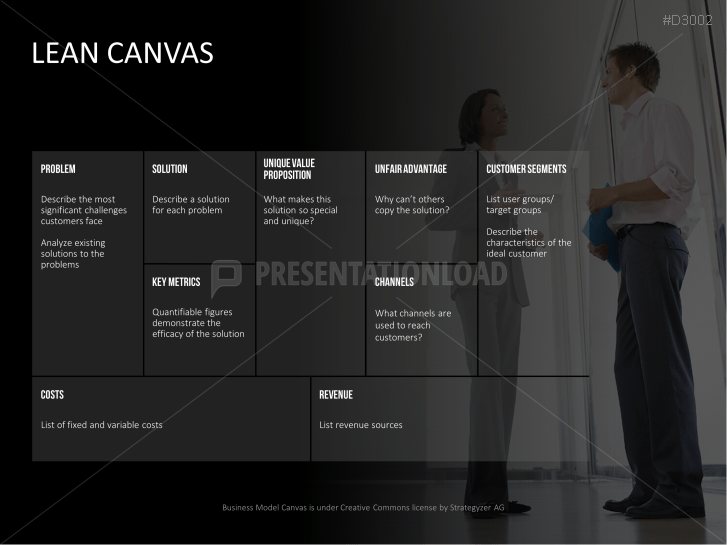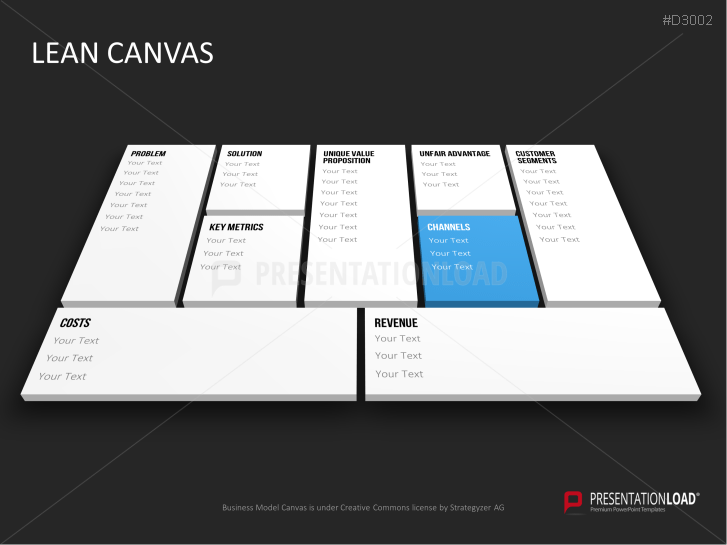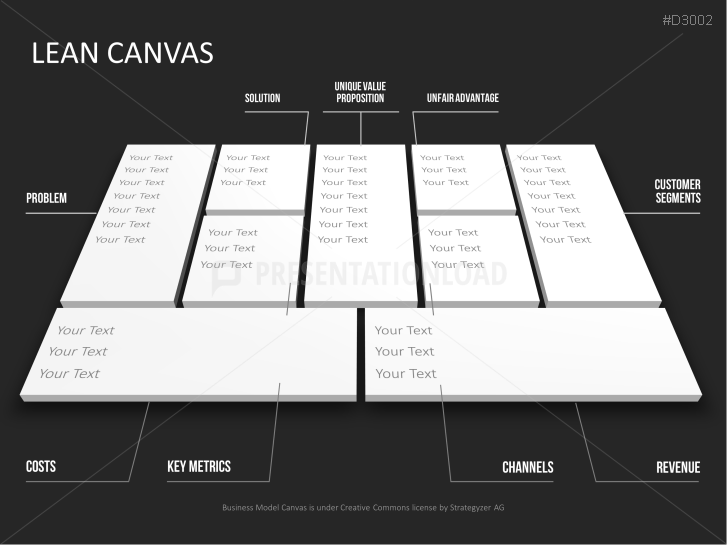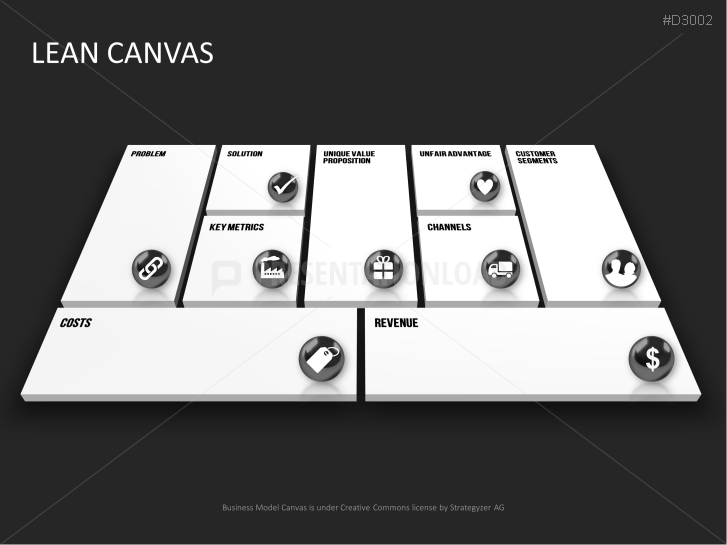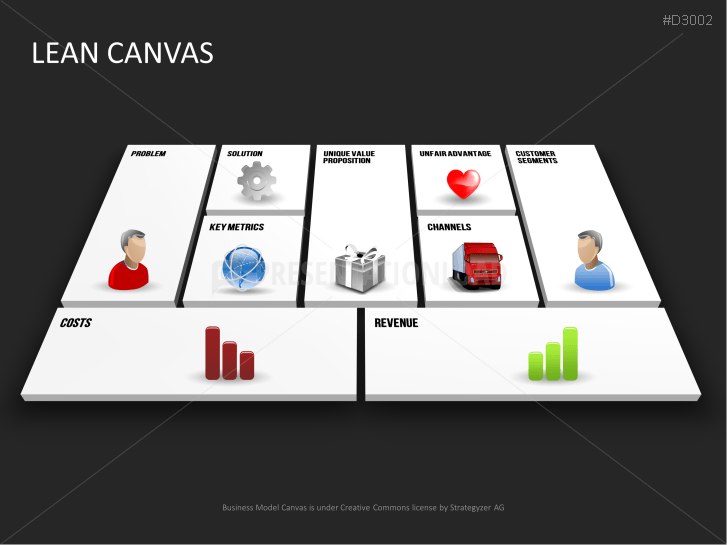 D2648 Business Model Canvas (28 Slides)
D2642 Product Canvas (32 Slides)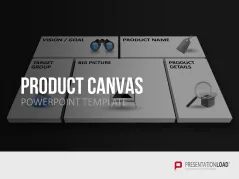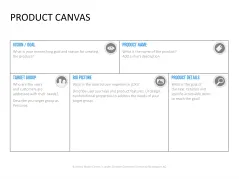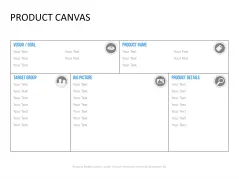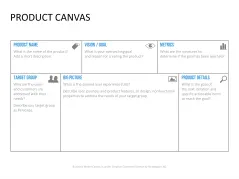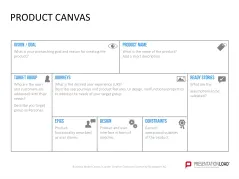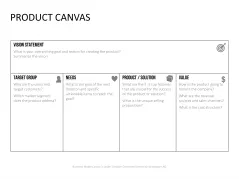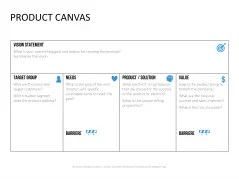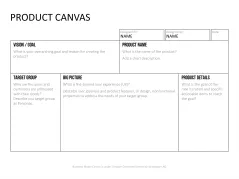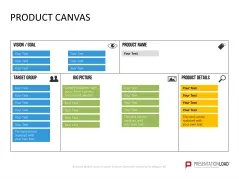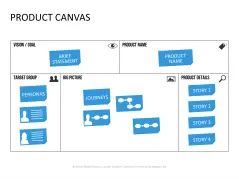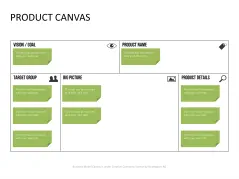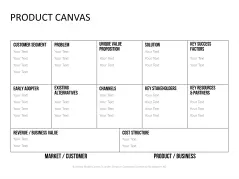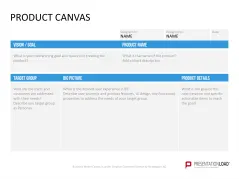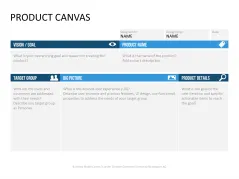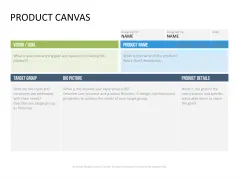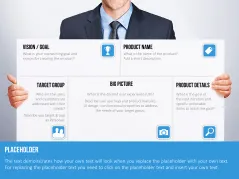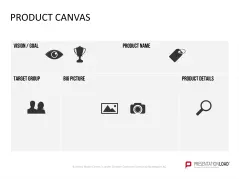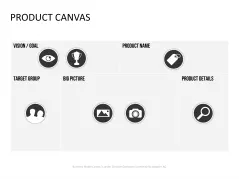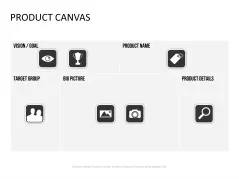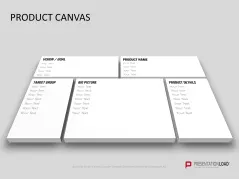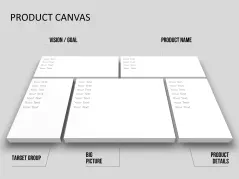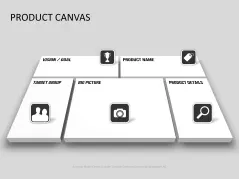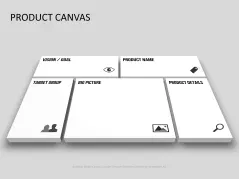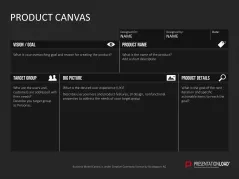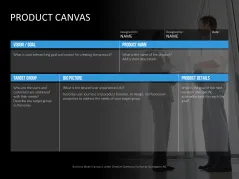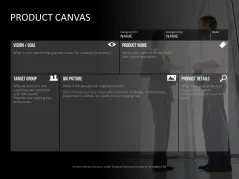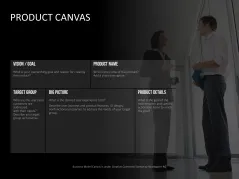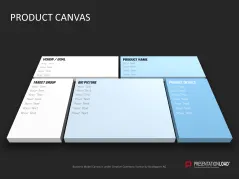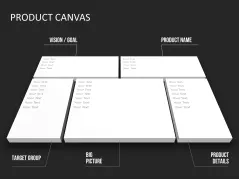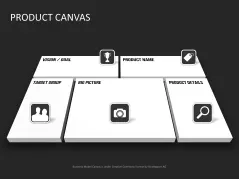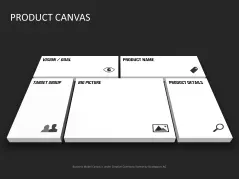 D3004 Design Thinking Canvas (28 Slides)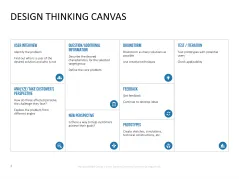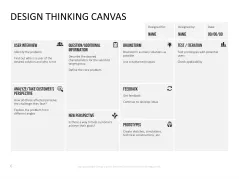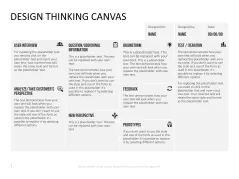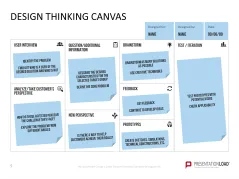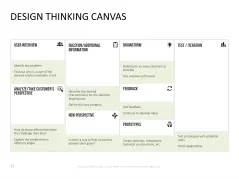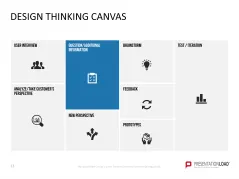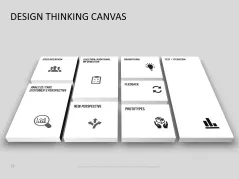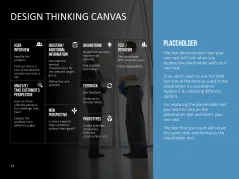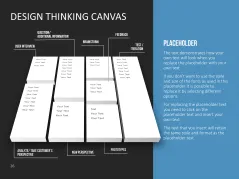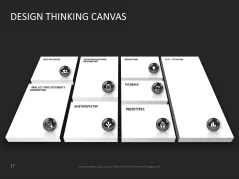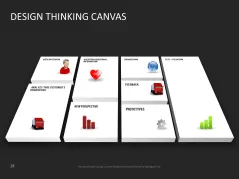 D3002 Lean Canvas (44 Slides)