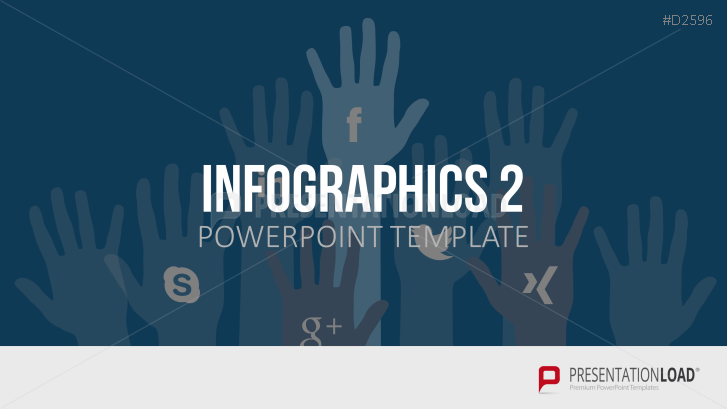 Infographics 2
Through their high density of information, infographics are the perfect instruments to make complex content and relations comprehensible. This way everyone has the opportunity to get a quick overview on all important data.
Find all necessary elements to create infographics on
social networks
media
resources
pharma
logistics
production
and finances

PowerPoint Templates Include
theme-related elements on social networks, digital designs, resources, pharma, logistics, media, production and finance
vector-based infographic elements
single elements to create your own infographics
pre-designed infographics
aesthetic flat designs
infographic maps
charts and diagrams in flat design

Explore your creativity now and create stylish infographics within a couple of minutes.