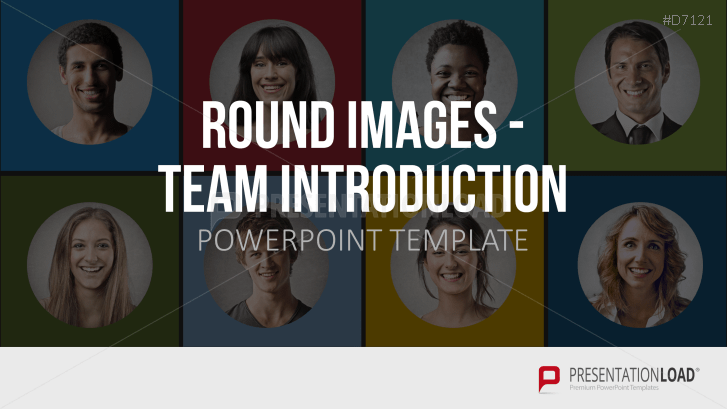 Introduce Your Team Using Our Professional PowerPoint Slides with Modern Circular Photos.
Define Your Team
A team is any group of people working together to achieve a task. Solid teamwork is fundamental in achieving business goals. Choosing employees with the right qualifications and skills for your team is key.
Present Your Team
Use our team introduction slides to present your workforce and show how your team is structured. Individual introduction slides provide professionally designed placeholders; modern circular image placeholders are complemented by text placeholders and can be customized with employee names and additional information, such as task area and competencies.
We have also provided slides with image placeholders and charts to represent hierarchies within the workforce. Slides illustrating networks and work relationships can be used to show how employee tasks and areas of responsibility influence or overlap each other.
With Our Round Image PowerPoint Slides You Can
easily present team networks and hierarchies
highlight individual team members and their competencies
benefit from a strong, modern design
This PowerPoint Template Contains
slides for presenting individual employees
slides to clarify team dynamics and hierarchies
slides to present team-specific networking principles