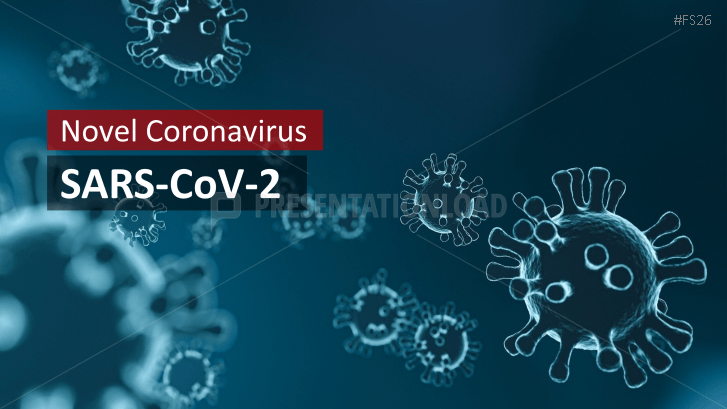 Covid-19 / Coronavirus PPT Template for Your Presentations.
Help fight the global crisis with digital tools. Easily create visually appealing, hard-hitting presentations about current health issues surrounding Covid-19 and the coronavirus.
For nearly a year now, all of our personal, public, and professional lives have been impacted by the Covid-19 pandemic. There are many approaches to getting back to our normal lives more quickly. One of the most effective means is probably transmitting information digitally. In this day and age, the internet and social media are widespread, accessible and fast-reacting.
The importance of digital has been increased by the coronavirus pandemic. Education is now more dependent on digital solutions than ever before - and even crucial business conferences are now taking place online, via platforms like Zoom or MS Teams.
For all of us, 2020 was a year that totally changed our lives and the way we communicate. But the good news about vaccine approvals surely brings hope for our future and our health. How Covid-19 affects businesses and public life is an important presentation topic in times like these. Successfully delivering relevant information and evidence that really matters allows us to hope that we can put this pandemic behind us soon.
And that's what our Coronavirus PPT template is designed to help you do! We know just how important this topic is. That's why you are welcome to download this template for FREE from our website and use it for your presentations!
✔️️ Coronavirus / Covid-19 Presentation: Free Download.
✔️ 60 PPT slides with numerous images relating to the current coronavirus pandemic.
✔️️ All images may be used freely for presentations or documents.
✔️️ Easy to edit and personalize to your precise requirements.
✔️️ Graphics to clarify and visualize your content.
✔️️ Appealing and modern design.
Our distinctive graphics and images will allow you to grab your audience's attention from the get-go. Your presentation will be focused and hard-hitting.
Since you - health workers, teachers and parents, amongst others - want to help our society fight the virus, one of the most powerful ways is probably the digital approach. Please feel free to share the link to this page. We welcome constructive suggestions, feedback and ideas about our Coronavirus PPT template.