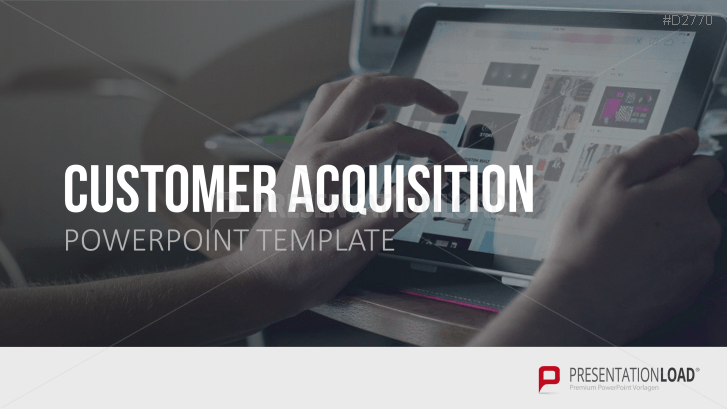 Get principles and methods for customer acquisition processed and summed up in a PowerPoint presentation.
Keeping Up with Prospects and Customers
Customer acquisition means attracting new customers as well as maintaining existing ones. The corporate goal is to generate new customers and convert existing customers into regulars. Both customer groups are equally important, but should be handled differently.
Convince Your Customers
Print and online advertising, a website, presence on social networks, various franchise concepts, and presentations at trade shows or conferences are only some of the methods of customer acquisition. Every situation is different and even unpopular techniques such as telemarketing may be the best way in certain contexts. This PowerPoint presentation provides an overview of the most popular models and general explanations of the different customer types. Also included are step by step factors of how successful customer acquisition should look.
In addition, you receive some of the techniques and methods on individual slides as well as an extensive collection of background information and graphics. Show a graph containing arguments for your product or service that will convince your customer to act or clarify to your audience which core skills are essential for successful customer acquisition.
With Our Customer Acquisition slides, You Can
plan your customer acquisition strategy

give your team an overview of possible acquisition methods

analyze what motivates your customers to buy your products/ services

This PowerPoint Template Includes:
definitions of "customer acquisition" and "customer"

3 steps for new customers

a buying process from the customer's perspective

acquisition techniques (print and online advertising, telemarketing, franchising, etc.)

popular vs. unpopular methods of customer acquisition

factors that influence customer acquisition

tips to optimize customer acquisition

instructions on a convincing sales pitch

an overview of the different customer types

the main points of customer acquisition in a checklist