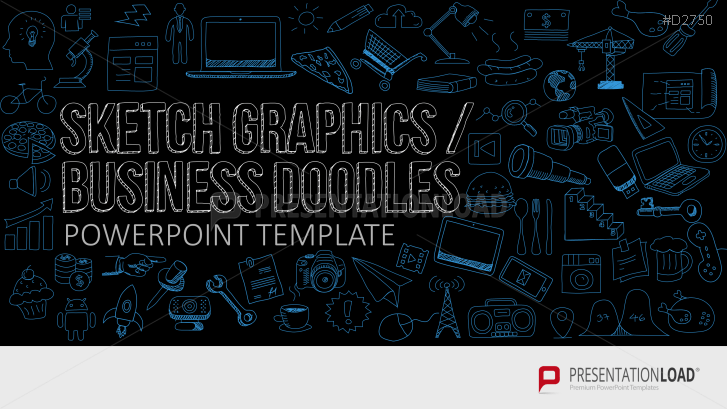 Set includes over 400 business doodles and icons to present business topics and to compose creative design presentations.
Sketch Graphics for PowerPoint
Transmit ideas and demonstrate your creativity with fresh scribble graphics. Bring complex data to the point by using creative scribble designs and adding extra design expertise to your presentation. Sketch graphics provide a fresh and stylish outlook and help you to throw a spotlight on the information you are presenting.
Creative Presentations
Whether you deal with team meetings or public events: the quality of your presentations decides whether you will be successful or not. Creating aesthetic designs is a time-consuming job and requires some design expertise. Due to the exceptional designs of scribble graphics, you draw special attention to the content of your presentation.
Graphically Optimize Your Presentations

Use Business Doodles with vector-based graphics and icons and integrate them in your PowerPoint presentation. Adjust all graphics in shape, size and color and use predefined illustrations for aesthetic representations of business issues.

The Sketch Graphics / Business Doodles Templates
help you to emphasize important statements

create individual impressions

transmit content aesthetically and comprehensively

PowerPoint Templates Include
various design examples

scribble graphic toolbox with over 400 graphics

flow charts

diagrams

speech bubbles

pie charts

column charts

scribble world map

for various industries