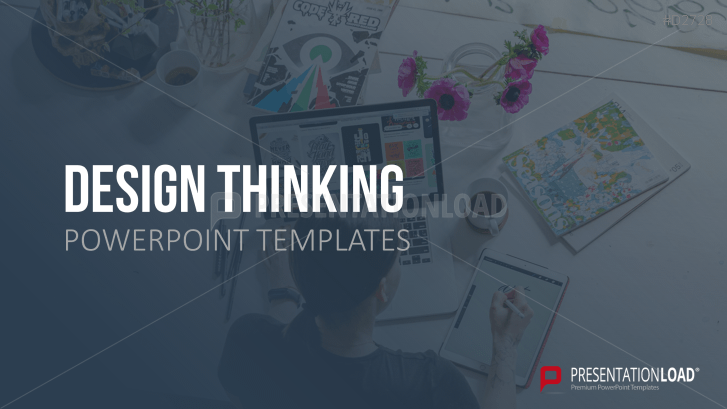 Design Thinking in PowerPoint (PPT)
This set includes different designs of Design Thinking processes as well as definitions and commentaries on individual design thinking stages.
Think Differently with Design Thinking in PPT
Developed by students at Stanford University, the Design Thinking approach was created to establish a new way to grow innovative products, processes and services. The Design Thinking process consists of six iterative stages which enable participants to seek flexible solutions and innovations concerning the issue they treat.
Creative People, Creative Work Places: Design Thinking
One important aspect of Design Thinking is the creation and cultivation of ideas within a well-coordinated team. Thus, the team spirit is a decisive element during Design Thinking operations and encourages to produce the best possible results. In addition to the team side of Design Thinking, a flexible and productive environment is crucial to develop inventive ideas and products. The more workable an environment, is the easier it is for employees to visualize and transmit thoughts and new concepts.
Design Thinking PPT Designs
Benefit from a variety of PowerPoint designs on Design Thinking processes to explain, illustrate and demonstrate all iterative procedures. Intense colors and creative designs emphasize Design Thinking matters and adequately transmit ideas and concepts to team members, colleagues and employees.
PowerPoint Templates Include:
different illustrations of the Design Thinking process

definitions of individual Design Thinking steps

Design Thinking flowchart

comparison of traditional thinking versus Design Thinking

Venn diagrams

Design Thinking icons

process diagrams