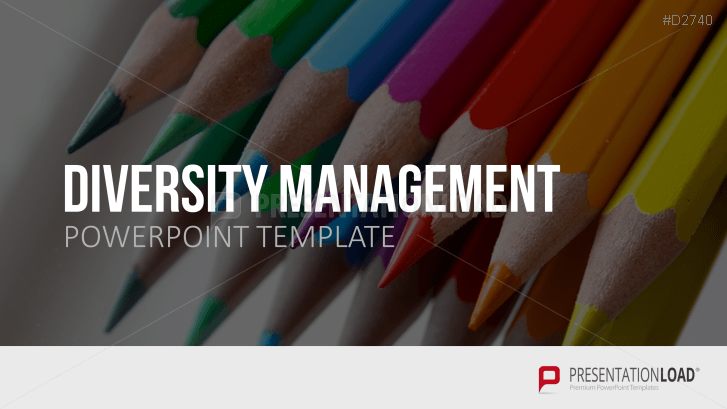 Diversity management is more than just equal opportunity, but also promotes diversity within your organization and leverages your business potential.
Teamwork Is the Key to Success
A well-functioning team not only recognizes different skills, characters and qualities of its members, but tries to also make them usable for the whole group. The result is a team dynamic that goes beyond the simple adding up skills.
This concept is the core concept of team leadership and is transmitted from the diversity management to the entire organization. Cultural diversity is an asset of the company because the combination of different skills and worldviews makes it possible to respond more flexibly and creatively to changing requirements.
Atmosphere of Tolerance and Acceptance
Demographic change and the internationalization of markets are just two challenges businesses need to deal with in the long term. Diversity management is an important tool to deal with in regard to these requirements. In an ever-aging society, youth development and keeping the know-how in the company is becoming increasingly important: Generation Diversity is the key word here.
Whether a beginner or an experienced professional colleague, both are equally important for the success of the company and must be kept by an atmosphere of tolerance and appreciation over the long term in companies. Measures such as mixed-age teams or mentoring programs can be profitable for both sides.
Cultural Diversity
In addition to a broad age structure, the diversity of cultural backgrounds for your company is important. If you want to, for example, expand abroad, a co-worker from the country in question is often in better suited for he/ she already has the know-how, contacts and background knowledge.
PowerPoint Diversity Templates
Our PowerPoint templates help to promote diversity in your company. A precise analysis of the current situation is just as important as an appropriate action plan. For both our templates provide appropriate graphs, charts and explanations as sample slides.
Diversity Management Allows You...
to respond to changing conditions more flexible and creatively

to promote tolerance and acceptance among your employees

to attract and keep qualified employees for the long term

PowerPoint Templates Include:
guiding ideology and definitions of diversity management

arguments for a diversity management

different approaches to the dimensions of diversity

examples of individual approaches such as generational diversity, equal opportunities etc.

forms of social discrimination

objectives and benefits of diversity management as a graph

bar and pie charts to display additional data

the possible effects of Diversity Management

templates for the implementation and the assessment of this concept

practical examples: AOK Hessen and German Bank

ring and radial diagrams to illustrate various aspects of diversity