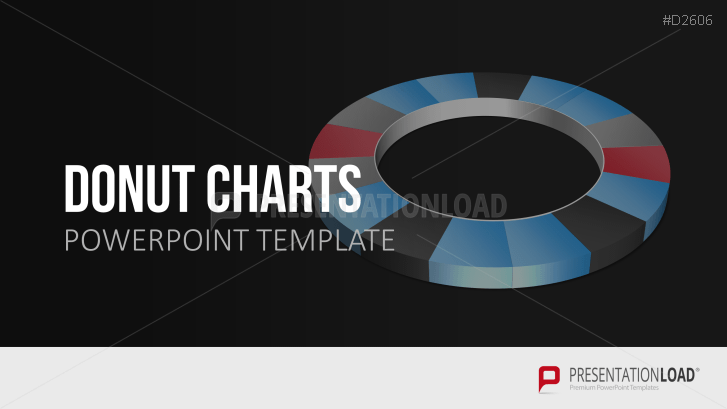 Implement data-driven Donut Charts of various designs and shapes for your company figures.
Making Figures Easy to Understand
Would you like to present comprehensive statistics in an intuitive way? For this purpose, we offer donut charts. With this form resembling a donut, the individual parts of the whole can be easily shown. What becomes quickly apparent are which components pass the determined values and how these are composed. Give your team an overview of the latest figures.
Stay Up-to-Date
Our data-driven PowerPoint graphics allow you to update the numbers of the charts within a few mouse clicks. You only need to change the numbers on a linked Excel spreadsheet and the graph will automatically be adjusted. Especially with larger amounts of data, this saves a lot of formatting time. Apply our specially designed template slides for a detailed view: for example, with a certain increase in part of the chart, use a quarter or half of the total donut.
Our Donut Charts Can
clearly represent your numbers
be easily adapted to changing data
be easily entered onto other slides

PowerPoint Templates Include
data-driven donut charts of different shapes and designs
representations of donut parts (half and quarter donut charts)
icons and symbols to further refine the slides