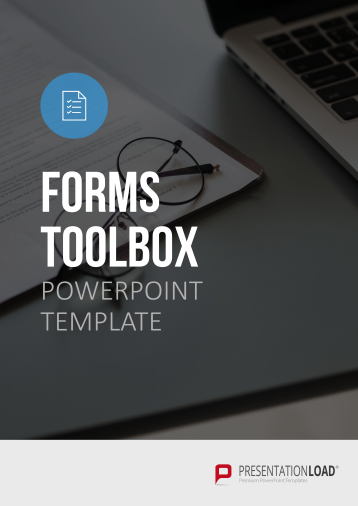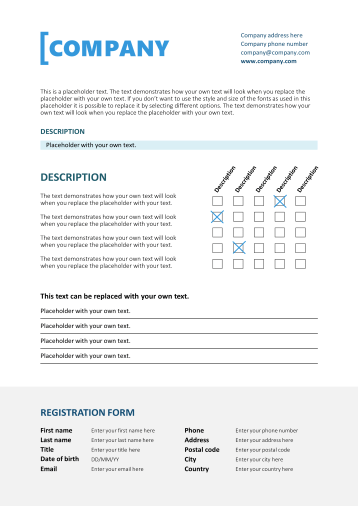 Templates for a wide range of printable forms including payment forms, contact forms, inventory forms and registration forms, as well as icons and sample designs in DIN A4 format.
Data Collection Forms
Forms allow data to be collected and processed for a wide variety of purposes. They can be both paper and digital, and consist of text fields and selection boxes to be filled in.
Working with forms has several advantages: they normally require only short answers or a simple cross in a box which cuts down on paperwork. In addition, all questions are listed in order on the form, making it less easy to forget or overlook important information. The principle of moving from field to field is simple and structured.
Data collection via forms ensures consistency and prevents ambiguities that can occur in informal applications. As a result, the data collection process is also more legally secure.
Printable Form Templates in DIN A4 Format
Use this toolbox in A4 format to create printable forms for your company and simplify your workflows, ensure regulatory compliance and enhance your professional image. The toolbox contains various form templates and designs, as well as icons featuring standard business symbols to design your own forms.
With This PowerPoint Toolbox, You Can
customize a variety of form templates to your individual requirements

facilitate data collection work processes

create the forms you need
This Toolbox Includes:
inventory forms

payment forms

contact forms

multiple choice forms

sample forms in various designs

icons