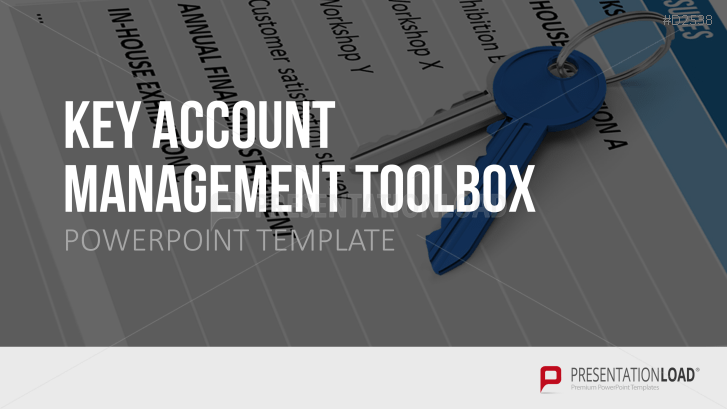 Gather all your key account management work in PowerPoint and analyze, illustrate and demonstrate your work with smart key account templates.
What Key Account Management Is All About
Key account management deals with customers that are of big importance for the success an enterprise or corporation and which are called key accounts. Because of their high significance, they receive special attention and care by so-called key account managers.
Key account management is an important subdivision of customer management. Goal is an adequate support of major clients with the help of specialized key account managers to maintain business relations and guarantee economic growth. Focus should not be on the distribution of goods and services but to optimize customer processes by creating individual customer plans.
Simplify Key Account Management with Helpful Tools
For any key account manager and for those who deal with any work related to key account management, the toolbox includes useful examples to create key account plans, customer analyses, SWOT-analyses and strategy pyramids as well as a summary to define key account management with its tasks and goals. Key account managers need to have extensive knowledge about the customer they are attending. To gather and analyze such knowledge, the key account management toolbox is the perfect tool to assist you during such a process.
PowerPoint Templates Include:
Key Account Management (KAM) Definition

Tasks & Goals of KAM

Pareto Curve

Magic Triangle

Strategy Pyramid

4-Stage Model

Customer Ranking

Classic Sales vs Key Account Management

Key Account Management Processes

3-Phase Model

Key Account Plan

Customer Analysis

Company Position

PEST-Analysis

Porter-5-Forces

SWOT-Analysis