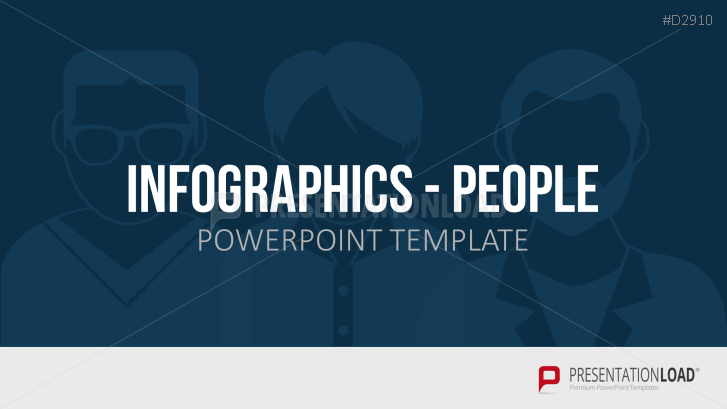 Choose from silhouettes and flat design graphics of people in work and leisure attire to create infographics.
Various Images of Women and Men
This set includes graphical representations of various people. Some of them are in specific clothing (pilot, fireman, etc.), others in gym clothes and some dressed in evening wear. With the help of a construction kit of graphic elements, you can create personalized graphics by choosing between different hairstyles, accessories, facial hair and clothing.