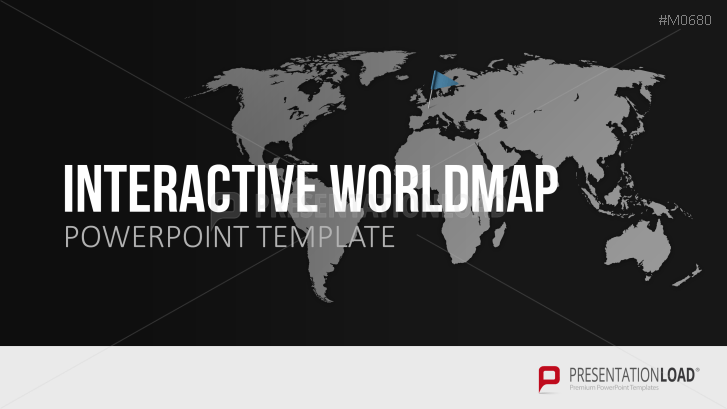 Incorporate the Interactive World Map for PowerPoint and take your audience through the great continents of the world. Get the opportunity to look at each country in more detail with just a few clicks.

A Worldwide Overview

To survive as an international company in the market, you need a sophisticated global strategy. This PowerPoint set can help you bring your ideas to the points in every region and every continent as well as showcase your team.

A Computer Program for PowerPoint

The presentation begins with a complete map of the world. When you click on one of the continents, it will automatically open the slide of a linked presentation. This contains a detailed view of the selected continent, including the individual country borders. With a single mouse click, zoom in closer to present individual states or slightly zoom out to show the global context.

Much like a computer program, our set gives you the option of clicking through the individual countries and continents. Depending on the application, a placeholder can provide each detailed view with customized comments and data.

We offer the Interactive World Map

to guide your audience through the countries of the world
to bring important information to suitable points
to illustrate your international strategies
PowerPoint Templates Include

an interactive world map
details on every continent and every country
icons of all national flags