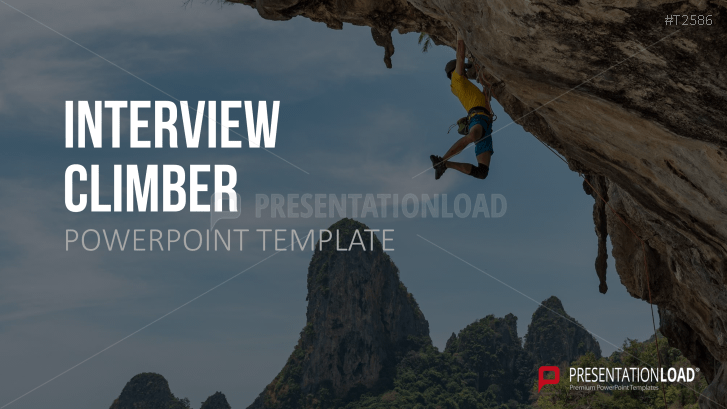 Get cover slides, agenda slides, career timelines, templates to illustrate skills and experiences, icon collection (country icons, social media) and further material on self-presentation portfolios.
Accept Professional Challenges
Be well-prepared at your next self-presentation and get professional guidance when creating job application portfolios. A professional appearance is absolutely necessary and expected when applying at big companies. Be well-equipped at your next job interview and do not leave anything to chance.
The template set Climber assists you in creating successful self-presentations and prepare you for future assessment centers and job interviews. Build presentations and include skills, strength and weaknesses and show the potential within you. Find also guidelines and useful tips for a complete implementation.
When interested in templates for different branches, also check out the Self-Presentation Bundle.
PowerPoint Templates Include:
cover slide collection

agenda slides

career timelines

flag icons

social media icons

personal strengths and weaknesses template

character diagram template

guidelines to create complete self-presentations

templates to illustrate skills, experience, career history, etc.

template including image placeholders

conclusion slide