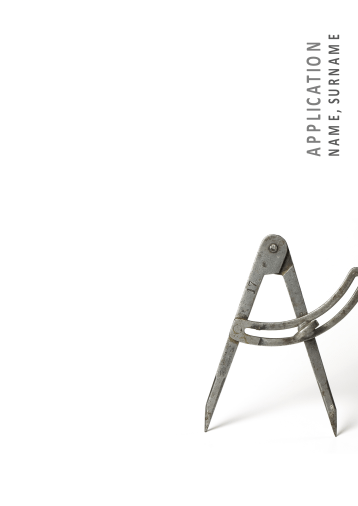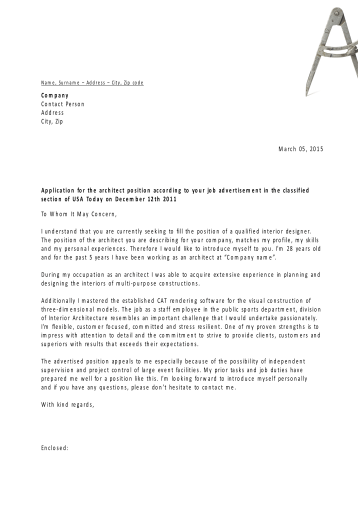 Our professionally designed application templates include cover letters, resume and cover page tailored for architectural professions.

Application Templates and Sample Application Texts for Architects

HR decision-makers get not only an impression of your skills and expertise from your application documents, but also your professional worth in the advertised position. Graphically designed layouts help show that you are making an effort to leave a positive impression on your potential employer with your documentation. Moreover, architects who must often make sketches in their profession are expected to have a certain sense of aesthetics.

It takes, however, an intense use of time and labor if you are applying for several jobs simultaneously. That's why you can rely on professionally designed application templates where you easily can insert your text content. Even the writing itself can be facilitated by pattern application texts that are tailored to the architect profession.

Template Set with Tips for a Successful Application

Our layout templates for cover letters, resume and cover page are designed for the architectural profession with matching graphics of compasses and building sketches. The slides are provided with sample application text and placeholders for inserting the CV data. Among others are 6 Career Advice tips, the behavior at the interview, rounding off the product, etc.

With the Architecture Job Application Template, You Can

master the application process with the help of valuable behavioral and communication advice
create application documents designed for architect design
choose a pattern application text as a guide when writing your cover letter