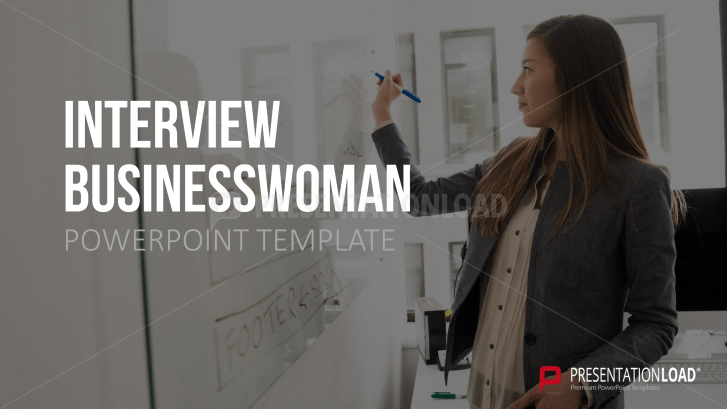 Timelines, agenda slides, strength and weakness analysis, icon collection (country icons, social media icons), guidelines on self-presentation content and additional tools for PowerPoint presentations.
The Business Woman Self-Presentation Set for PowerPoint
Use the set on business self-presentations to illustrate your professional development at your next assessment center and benefit from predefined questionnaires, diagrams and graphics to adequately represent your content and career history.
For applicants of various branches: check out the Self-Presentation Bundle and cover almost any subject area or industry.
PowerPoint Templates Include:
- 3W-questions template
- questionnaire to create professional self-presentations
- template for personal strength and weakness analysis
- country icons
- social media icons
- collection of cover slides
- agenda slides
- career timelines
- diagrams to illustrate character assets
- templates on all important self-presentation aspects such as experiences, skills, career history, etc.
- template with image placeholders,
- conclusion slide