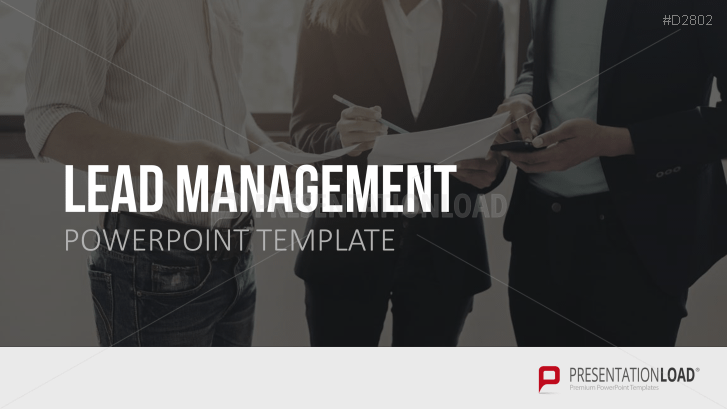 Take advantage of our Lead Management PowerPoint presentation to optimize customer acquisition.
From Prospect to Customer
A "lead" refers to a potential customer of a company. It is necessary to provide these prospective clients optimal support to better facilitate their purchasing decisions. Lead management aims to structure the process of customer acquisition and measure its success.
Structured Customer Acquisition
The sole purpose of the lead management process is to accompany potential customers from initial contact with the company to signing the final contract. Above all, converting leads into paying clients requires well-coordinated communication – not only between businesses and customers, but also between Marketing and Sales.
A common tool for a lead manager is the "sales funnel". The shape illustrates how only a few of the many prospective customers who purchase your goods or follow through with ordering your services will remain. In our set, you'll find the funnel designed as a graph that can be adapted to your processes. Also included is the most vital information about LM, as well as representations of each LM method (lead generation, lead nurturing, lead scoring and lead routing).
With Our Lead Management Slides, You Can
structure customer acquisition processes

plan marketing actions and clearly illustrate their success

visualize the various stages of customer acquisition

This PowerPoint Template Includes:
definitions of "lead" and "lead management"

outbound vs. inbound marketing, push vs. pull effect

incorporating lead management in the sales cycle

the sales funnel

classification of potential customers

comparison of lead and opportunity management

lead management tasks and measuring success opportunities

cooperation between Marketing and Sales

graphs on lead generation, lead nurturing, lead scoring, etc.

checklists to implement lead management