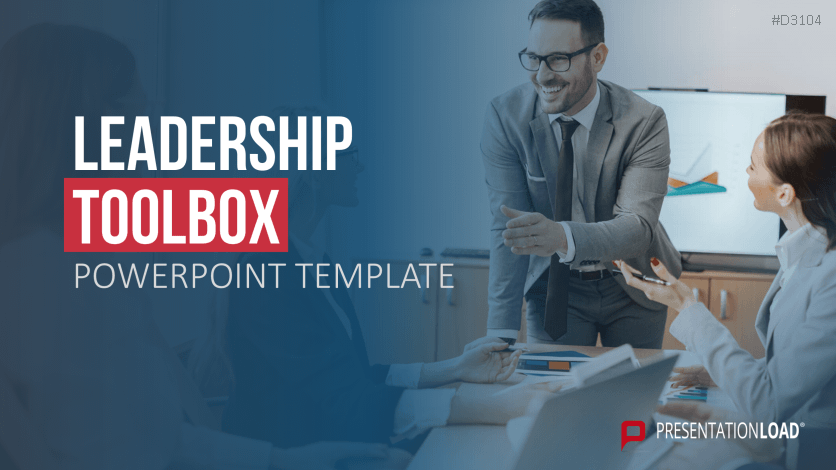 Comprehensive Collection of Leadership PPT Tools:
A wide-ranging and essential set of leadership models and theories; explore and apply those which suit your needs best.
Leadership Benefits from Effective Modelling
Leadership models have been developed and honed over decades, meaning that they have a lot to teach about enabling safe and confident employee management and contributing to the success of the company. Over time, of course, a manager's relationship with their employees has changed; today, the focus is more on motivating colleagues in a spirit of partnership than on simply issuing orders. Companies must also adapt continually to new requirements, meaning precisely tailored management measures are needed. To find the right strategy for leading their employees in this field of conflicting challenges, managers need extensive prior knowledge of leadership models and styles.
Leadership PPT Tools to the Rescue!
Leadership models allow you to understand and present complex interpersonal and structural processes in companies in a simplified way, making them understandable to all. This strengthens insights into human relationships in business, allowing managers to encourage goal-oriented behavior well adapted to your particular situation.
This comprehensive collection of leadership PowerPoint models allows you to optimize your own and colleagues' leadership style. These slides are perfect in presenting different approaches to leadership in a clear and understandable way, with a wide range of professionally designed charts and graphics.
With this Leadership PPT Tools Template, You Can
enjoy a comprehensive collection of established leadership models
gain new insights into the roles and responsibilities of leadership
present a variety of leadership philosophies, styles and models
This Leadership Template Includes:
Carlyle and Galton Trait Theory
Kouzes and Posner's Trait Theory
Ralph Stogdill's Trait Theory
Douglas McGregor's Theory X and Theory Y
Kurt Lewin's Three-Style Model
Bolman and Deal's Four-Frame Model
Blake Mouton Managerial Grid
Fiedler's Contingency Theory
Hersey-Blanchard Situational Leadership Theory
House and Evans' Path-Goal Theory
Tannenbaum and Schmidt Continuum
Kouzes and Posner's Five Practices of Exemplary Leadership
John Adair's Action-Centered Leadership Model
Scouller's Three Levels of Leadership
Servant Leadership
Authentic Leadership
Ethical Leadership
Value-Based Leadership
Bureaucratic Leadership
Charismatic Leadership
Narcissistic Leadership
Transformational Leadership/Transactional Leadership
Shared Leadership
French and Raven's Six Bases of Power
Nine Leadership Styles and Their Influence on a Team