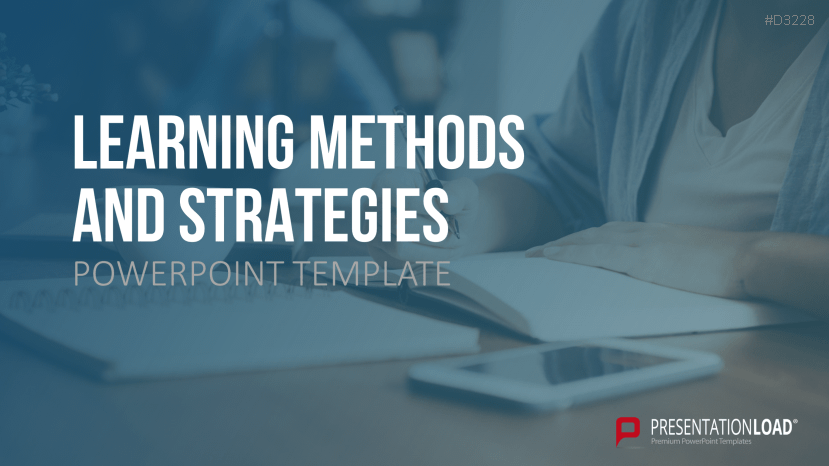 How do effective learning processes work?
The goal of learning – acquiring information – is realized when people process information stimuli, retain this information and can recall it. The stimuli are transferred from the sensory memory to the short-term memory and finally, to the long-term memory. This is achieved through repeated processes. Determining which learning methods and learning strategies are effective depends, among other things, on one's learning style. There are various theories that divide people into learning styles. One of the best-known theories is from Vester. He divides learners into auditory, visual, communicative and kinesthetic learning styles. Kolb, on the other hand, classifies styles in his theory as diverging, assimilating, converging and accommodating. Certain learning methods are more or less suitable depending on the learning type. But regardless of the learning style, the key is to engage as many sensory channels as possible.
Lifelong learning in a digital environment
Digital transformation brings with it many new challenges and opportunities. Digital media and the internet facilitate new ways of learning and make learning materials and programs readily accessible. Some examples of this are gamification, e-learning and mobile learning. Keeping an open mind to new technologies is essential. Those who are willing to embrace digital transformation and learn from new opportunities enjoy long-term personal and professional growth. A digital growth mindset also plays an essential role. The growth mindset describes a way of thinking in which learning is considered a lifelong process and intelligence is something that can be developed. In a digital context, a growth mindset encourages people to open up to new technologies and learn how to use them safely.
The unique characteristics of adult education
Adults learn differently than children. They have more experience with learning, can build on existing knowledge but lack the time to devote to learning. This makes it important to provide learning content that isn't restricted to a particular location or time. An adult's motivation to learn is also very different from that of a child. The lifelong learning process is focused on individual interests, personal development and new professional opportunities. Training and retraining play a major role in the workplace, but people can also take courses in their free time or learn new subjects on their own.
All about learning methods and strategies in one PowerPoint template
Use our new PowerPoint template to present the basics of learning and different learning methods and strategies to your employees in a compelling way. Through our professionally designed slides, your employees will better understand the importance of digital learning, developing a growth mindset and how to apply effective learning methods to open their minds to lifelong learning processes. We provide you with all the necessary information in a presentation-friendly format. Create your own presentation without tedious research and effort.
With the Learning Methods and Strategies template for PowerPoint, you can
present basic information on efficient learning processes.
demonstrate to your employees the importance of digital learning and developing a growth mindset.
encourage your employees to explore lifelong learning processes.
This PowerPoint template includes:
Quote

Basics and theory
What is the goal of learning?
Competence and qualification
Core competencies
Memory
To forget and recall
The progress of competence development
Learning plateau
Incomplete is easier to remember
Acquiring skills and abilities
Acquiring skills
Requirements for successful learning
Learning styles
Vester's 4 learning styles
Memory and senses
Sensory input during learning
Visual learning
Communicative learning
Kinesthetic learning
Auditory learning
Kolb's learning styles
4MAT learning styles
4MAT system classification
Combining learning styles
Learning methods
What are learning methods?
SQR3 technique
Cornell method
Micro article
Group puzzle
The carousel
Think-Pair-Share activity
Group rally
Digital learning
What is digital learning?
E-learning
Elements of e-learning
E-learning or in-class learning
Mobile learning and micro learning
E-learning vs. mobile learning
Gamification
Elements of gamification
Gamification dos & don'ts
Blended learning
Combination of online and offline activities
4 blended learning models
Intelligent tutoring systems
Disciplines of intelligent tutoring systems
Learning strategies
What are learning strategies?
Learning strategy classification
Cognitive learning strategies
Metacognitive learning strategies
Resource management
Set learning goals
Learning goals checklist
Time management
Procrastination
10 ways to fight procrastination
Motivation to learn
Self-motivation
The perfect learning environment
Modern learning culture
Agile learning in an organization
Education 4.0: critical skills
Requirements for new learning
Lifelong learning
What Is a growth mindset?
History and origin
4 key elements of a growth mindset
What goes into a growth mindset?
Growth mindset vs. fixed mindset
Mindset continuum
Growth mindset in a digital world
Digital growth mindset & digital fixed mindset
Digital growth mindset
Five factors of lifelong learning
Autodidacticism
Retraining