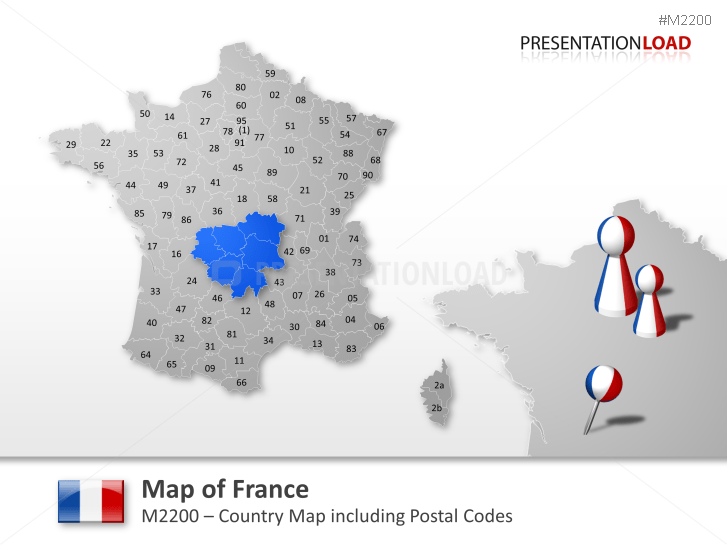 Editable post code map of France (2-digit) with districts and cities for PowerPoint presentations.
Present your locations, regional characteristics or create marketing and sales territories with our extensive presentation collection of PowerPoint Maps. All maps are already integrated in PowerPoint slides and optimised for business presentations and marketing requirements.
This Power Point template collection contains different maps with the presently existing political boundaries and post codes and offers in addition numerous examples for possible presentations. All districts have been drawn up with great detail and it is easy for you to customize, edit as well as colour the districts and add or delete text within PowerPoint. Token and/or Pins, symbolized in the flagg's colors offer an additional possibility to make measurements or to highlight a special region.
Compatibility note: This product is designed for PowerPoint versions 2007/2010 and 2013. Older PowerPoint or Mac versions may show compatibility difficulties. To open the pptx file in PowerPoint 2003 the "Microsoft Office Compatibility Pack" is required. It can be downloaded on the Microsoft Homepage free of charge.