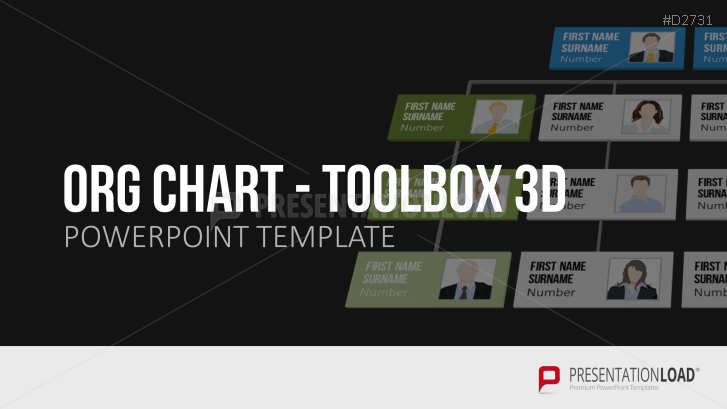 Set includes three-dimensional org charts in different designs and compositional varieties to illustrate single, double and multiple information channels and connections.
Clarify Decision Channels
The bigger a team, the more important is a clear team and work structure. Org charts can be useful tools to illustrate such work channels and relations and demonstrate hierarchies within company structures. With the help of org charts, you also exemplify product lines and customer service channels.
Organize Your Team
To show team structures, you can use different variations of org charts and make use of single or multichannel interconnections. Another way of interpreting team structures is with the use of circular org charts, which illustrate the team master as the center of the team who distributes tasks and shares experiences.
Find over 100 org chart designs in one PowerPoint set and use predefined charts that include image placeholders to add individual pictures and graphics to your hierarchical composition. In addition, you also find a collection of symbols, graphics, silhouettes and icons to create detailed genealogical trees and hierarchies.
Organizational Charts Help You to
clarify company structures

define workflows

be well-informed

PowerPoint Templates Include
over 100 org chart designs

combinations of matrices and org charts

circular org charts

3D graphics

text boxes for individual comments

image placeholders

product management org charts

toolbox with graphics, silhouettes and various icons