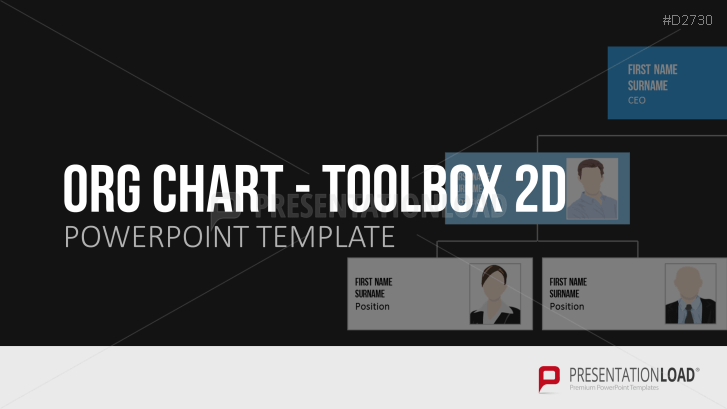 Template set includes organizational charts differently arranged as well as combinations of org charts and matrices for PowerPoint.
Structure Your Projects
Org charts structure departments, personnel hierarchies and projects. Exemplify organizational structures within your department or enterprise and show relations as well as workflows, services and product lines.
Easy Organizing
Choose from a variety of org charts and illustrate line as well as horizontal relationships within the org chart structure. Elements can be connected in single, double and multiple ways to outline information channels most precisely. Due to single and multiple line systems, you can either create tightly organized structures or illustrate multichannel systems within a set framework.
Purchase the org chart PowerPoint templates and find a broad collection of org charts with over 100 different designs and compositions. Templates include image placeholders to insert pictures of employees and colleagues into predefined org charts as well as many different symbols, silhouettes and icons to clarify roles and position within hierarchies.
Organizational Charts Support You in
structuring your company and workflows

distributing responsibilities and tasks

rearranging organizational matters

PowerPoint Templates Include
collection of org charts with single, double and multiple line systems

combinations with matrix charts

text boxes to comment individual org charts

charts that include image placeholders

product management org charts

toolbox with graphics and icons