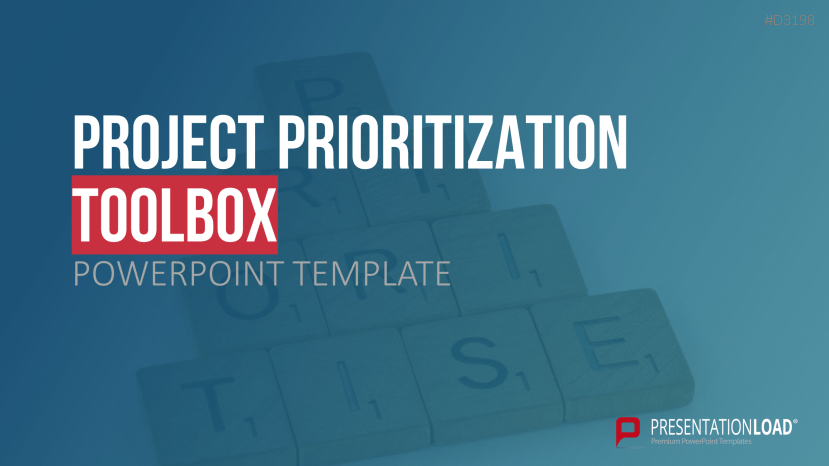 Why prioritization tools are so important
Out of a huge number of ideas, only a select few can be implemented. Limited resources make it necessary to carefully consider which projects are promising and create value, and which projects need to be scrapped. Managers tend to rank their own ideas more highly and as a result, prioritize them inaccurately. Prioritization tools provide objective evaluation criteria that make the decision for and against an idea clear to all stakeholders.
A large collection of prioritization tools
There are various types of prioritization tools. You and your team can choose between scoring, mapping and brainstorming methods. Many tools also involve different groups (customers, team members, other shareholders, etc.). Our template covers these categories and more, making it easy to find the perfect prioritization tool for your situation and organization.
Prioritize projects and products with our toolbox
In our project prioritization toolbox, you will find prioritization tools for prioritizing your tasks and projects as well as for your products and product features currently in your development pipeline. Each tool comes with information on how to use it, examples, and professionally designed and easy-to-edit templates. Take the hassle out of using prioritization tools and use our templates to present your results.
With our Project Prioritization Toolbox you can
enjoy a wide range of prioritization tools
find the right prioritization tool for your ideas
never again waste time and money on the wrong projects and product ideas
This PowerPoint template includes:
PIE Scoring Model

IDEA/E
RICE Scoring Model
ICE Scoring Model
ABC Analysis
Eisenhower Matrix
Risk Matrix
Value vs. Risk
McKinsey Matrix
Weighted Shortest Job First
Dependency Analysis
Weighted Scoring Model
Cause-and-Effect Matrix
Hypothesis Prioritization Canvas
Utility Analysis
RVCE Matrix
MoSCoW Method
Impact vs. Effort
Can Do vs. Should Do
Priority Pyramid
Ian McAllister's Framework
KJ Method
Decision Diamond
Speed Boat
How-Now-Wow Matrix
House of Quality
Opportunity Scoring
Kano Model
BCG Matrix
Frequency and Volume of Use Model
Systemico Model
Story Mapping
Product Tree
Feature Buckets
Buy-a-Feature
Assumption Mapping
Dot Voting