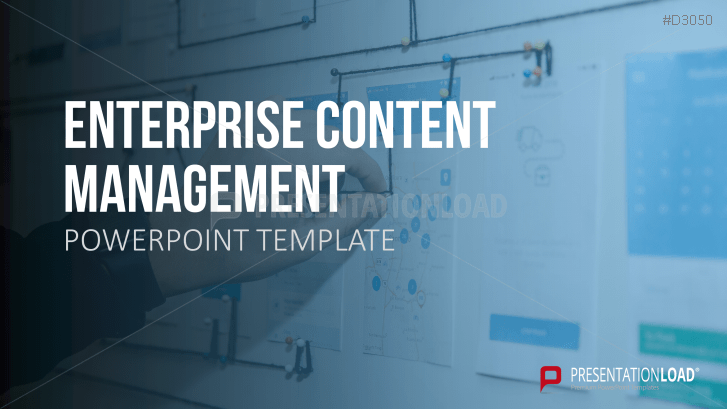 Present enterprise content management definitions, processes, components and costs to improve organizational processes and knowledge management in your organization.
Digital Merging of Information
Enterprise Content Management (ECM) encompasses a variety of technical tools and digital functions. These support companies in fully exploiting the potential of their daily workflows. ECM is not only the software, but also the strategy and management concept of information technology.
It allows businesses of any size to effectively obtain, organize, store and deliver critical information to employees, stakeholders, customers and other organizations. ECM brings together diverse information and the company's knowledge throughout a document's lifecycle. It includes technologies, tools and methods to capture, store, preserve and provide electronic content across the enterprise.
Clearly Present This Innovative Method of Work Organization
Use this template to demonstrate the many ways enterprise content management can work for your company. Illustrative graphics can support your explanations of the components of the ECM system or a workflow management system. In addition, you can use various illustrations to visualize the use of ECM and investment and running costs for the new system.
With This PowerPoint Template, You Can
present relevant information on all aspects of ECM
introduce your team to methods such as electronic content archiving
clearly illustrate all the components of the ECM system
This Template Includes:
an introduction to ECM
the 5 C's of ECM
advantages
enterprise content lifecycle
components
an example of an ECM system structure
capturing
toring/filing
document management
synchronous/asynchronous collaboration
web content management
records management
file management
workflow management
digital filing
the history of archiving
storage media ROM and WORM
strategies to ensure long-term availability of information
costs