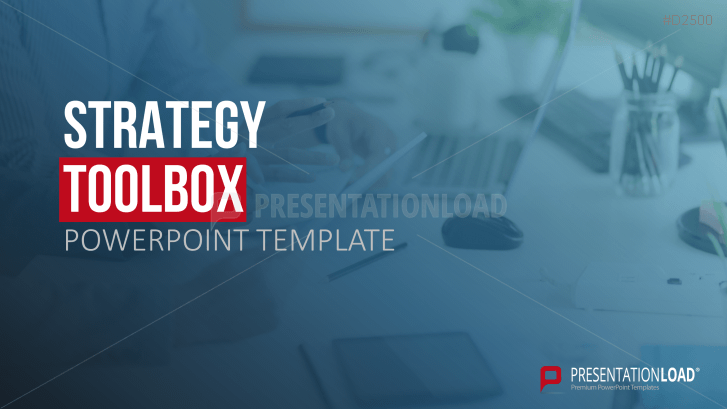 Strategic Management PowerPoint Template for Every Situation


Our amazing Strategic Management PowerPoint Template includes a comprehensive range of models, including the 7S model, GAP analysis, life cycle analysis and many, many more for your strategic corporate planning. You can also use this set of PowerPoint templates to present your company's strategic planning and orientation as a strategy map in your PowerPoint presentation.



Ace Your Goals with Strategy Tools: from the Strategy Map to the Balanced Scorecard
Don't leave anything to chance: guide your company in exactly the direction you want to go. This comprehensive range of strategy tools and models are indispensable. Our Strategic Management PowerPoint Template allows you to understand, apply and present proven methods of analysis and models such as market growth analysis, GAP analysis, SWOT analysis or target group analysis for your strategy map.
Strategy Presentation in One PowerPoint Set!
Professionally designed PowerPoint templates will help you recognize, organize and control economic factors and your strategic business planning, easily creating a striking PowerPoint strategy map. Use these templates to explain methods of analysis to your employees, or present analysis results by effortlessly personalizing the slides with your company's key figures. Our Strategic Management PowerPoint Template includes a comprehensive collection of analysis procedures on professionally designed slides, as well as examples of how to combine different analysis tools and an overview of the business importance of strategy tools.
PowerPoint Templates Include
7-S-Model (McKinsey Seven-S framework)
ABC Analysis
Balanced Scorecard
Benchmarking
Break-Even Analysis
Company Structure Analysis
Competitive Analysis
Core Competence Analysis
Cost Structure Analysis
Environmental Analysis
GAP Analysis
Impact Matrix
Life Cycle Analysis
Market Growth/Market Share Portfolio Analysis
Market Segment Strategies by Ansoff/Porter/Treacy /Wiersema
Mission Statement (Mission, Vision, Core Values)
Phases of Project Management
Portfolio Analysis
Scenario Technique
Scoring Models
Stakeholder Analysis
SWOT Standard Strategies
Target Group Analysis
Value Chain Analysis
XYZ Analysis
---