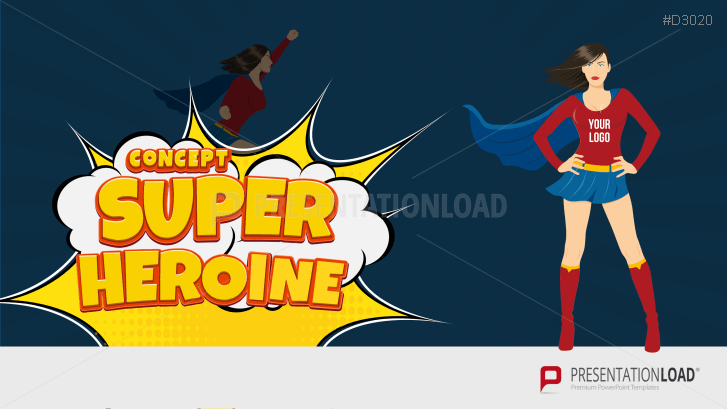 Impress your audience with superheroine graphics in flat design.
Creative Superheroine Illustrations
Superheroines embody qualities such as courage, toughness, and determination. Use this template to communicate the strength, drive, and assertiveness of your company and your employees.
Superheroine graphics allow you to present the women in your company as strong leaders who get the job done.
The graphics depict superheroines in various situations: flying, fighting, and posing. You can add letter logos to the superhero costume, such as the first letter of your company name. The set also contains ready-made speech bubbles to design creative, comic-style slides.
With This Template, You Can
present the strength of your company

clarify goals, strategies, and projects

showcase the women in your company
This PowerPoint Template Includes:
different portrayals of female superheroes

versatile comic-style speech bubbles

letter logos

graphics of mountains, cities, clouds, etc.

different superheroine poses and outfits