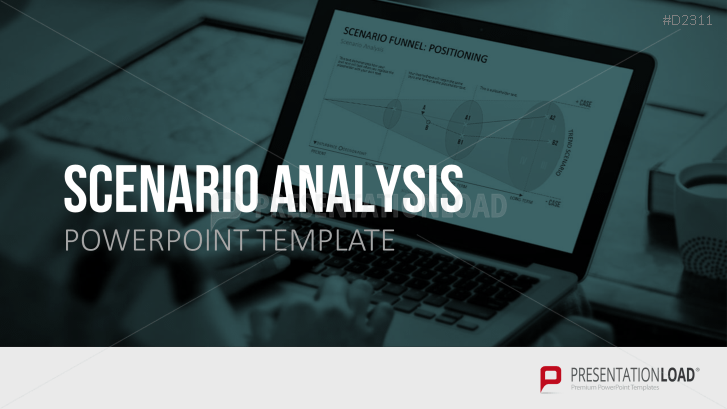 Scenario funnel, scenario analysis, risk matrix, case studies and many other tools are in this set of professional PowerPoint templates.
Strategic Perspective
This analysis, originating from the Military Scenario Analysis, is used as a controlling method to prepare for possible future developments of the company. Various future scenarios, which the company might encounter at a later date, are enacted.
The template set provides three different scenarios: best-case, worst-case and middle ground. This can be used for an upcoming project, for example. The analysis is used to predict project profiles, which in this case are developing guiding strategies for project planning, minimizing risk factors and responding quickly to adverse developments.
Assessment of Risks and Opportunities
Together with your team, take advantage of the PowerPoint templates to brainstorm possible scenarios and results for impending projects. Determine the main risks, opportunities and probability to better equip yourselves for dealing with negative consequences.
With the Scenario Analysis PowerPoint Templates, You Can
have all the relevant tools for scenario analysis

have pictorial support to enable better illustration

choose from professional designs
PowerPoint Templates Include
scenario funnel

scenario positioning

overview of the scenario analysis procedure

phase model

overview of factors

overview of future prospects

overview of visions, plans for the future, utopias

case studies

risk matrix