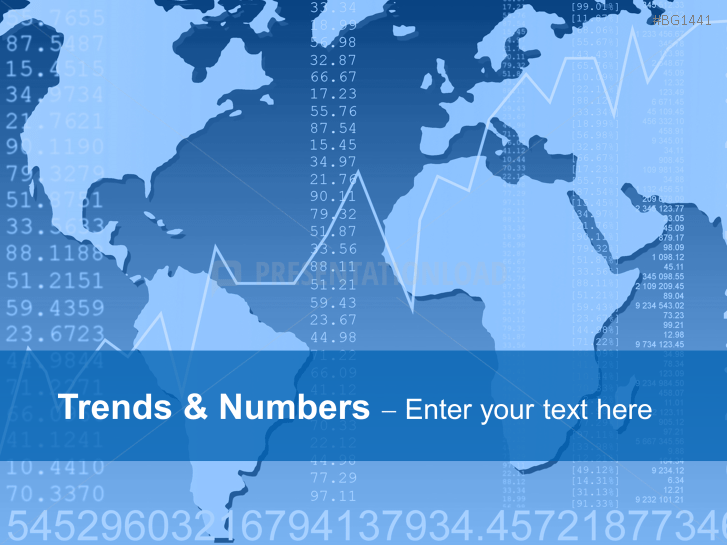 Enhance Your Presentation Using Our Trends & Numbers Background Images.

Effective External Communication

Many businesses, especially in the financial sector, use trends and numbers to guide their business decisions. Statistics enable you to optimize company processes and adapt to the market. Visualizing these trends in PowerPoint presentations provides the ideal foundation to explain corporate and industry-wide figures to your partners, customers and employees.
Visually Support Complex Content
Strengthen your presentation with our professionally designed images and give your content visual impact. Our color-coordinated Trends & Numbers background set provides a large selection of PowerPoint templates for title pictures, transition slides and slide backgrounds. The set includes various background images, such as a number matrix or stock market table, as well as statistical charts to present and adapt facts and figures cleanly and concisely.
With These PowerPoint Templates You Can
demonstrate business-relevant content and activities
visualize turnover and profit-enhancing measures
explain industry-specific KPIs
This Set Contains:
images of a world map and number matrix
graphics of various indicator boards
statistical diagrams