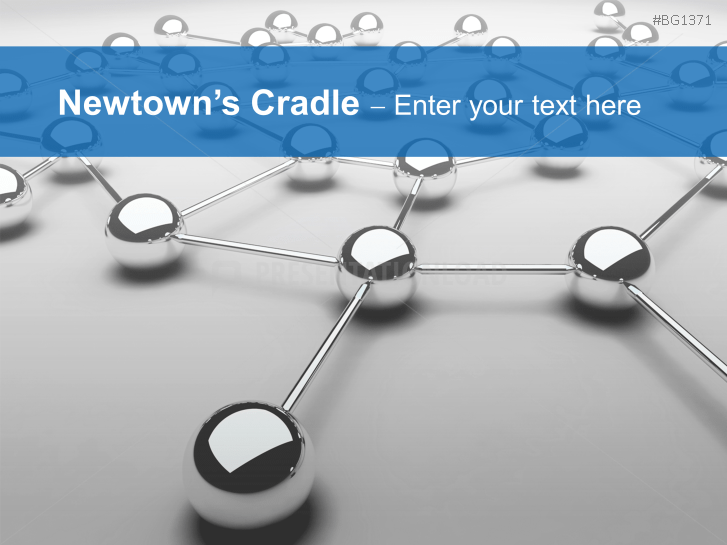 Incorporate Newton's Cradle as a slide background or title image for your PowerPoint presentations.

Stay in Motion

Newton's Cradle is about impulses that are passed from one ball to the next: strike the pendulum with the ball on the right and ball on the left will be pushed upward. This results in a dynamic system of movement. Dynamism and movement can also be meant for business contexts.
Take advantage of using Newton's Cradle to metaphorically describe the dynamics and flexibility of work processes. This template package offers you not only ready-made background slides, but also metal ball graphics as watermarks of your designs or individual design elements for your graphs and statistics.