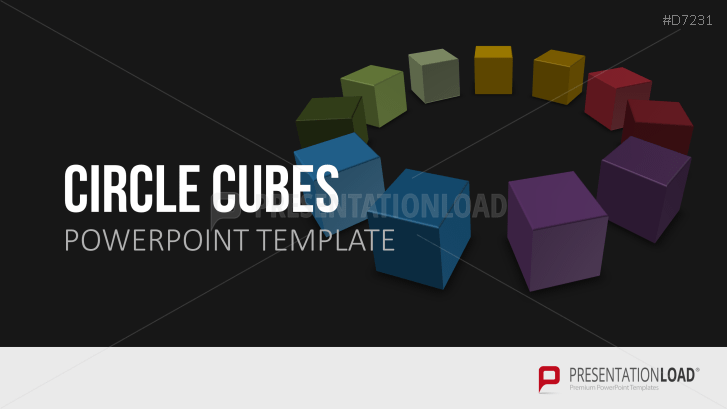 3D cubes aligned in a circle for the visualization of process steps and workflows in a PowerPoint presentation
There are numerous ways to graphically display sequences and process steps in a graphic. Cubes arranged in a circle are certainly a very attractive way to represent several components of one system. They can almost playfully communicate relationships, enumerations, sequences, and many other issues. Display for example the components of your product or service in an elegant way.
This set with 20 slides was completely constructed with the in PowerPoint available standard tools. It contains multiple variations with 5 up to 16 cubes in a closed or partially open circuit. You will find various possible arrangements available for almost every requirement. Subsequent adjustment will be perfectly easy with this easy to use set. Texts and labels can be individually replaced or deleted with your own content directly in PowerPoint. The color of the dice graphics and the arrows can also be adjusted with just one click to your corporate design. Due to the vector -based design you can also make changes in perspective and removing individual items from the overall composition.