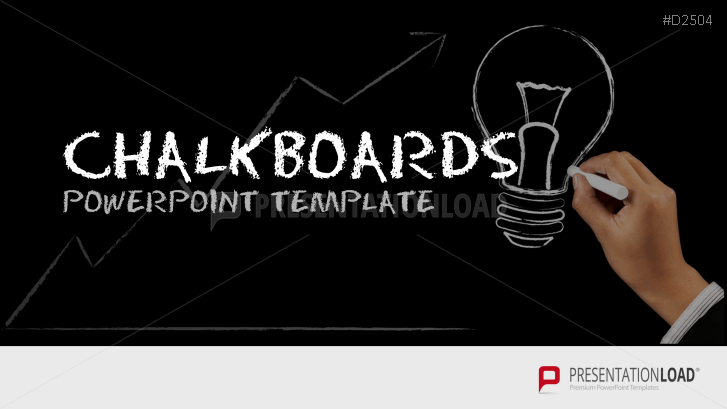 Chalkboard graphics such as mind maps, social media and education icons, keynotes, pie charts and many more chalkboard illustrations are included in one PowerPoint set.
Back to School
The chalkboard design immediately creates connotations of your own school days or the school days of your children. Chalkboards represent education-oriented subjects and support the adequate presentation of teenage-related matters.
With chalkboard PowerPoint designs, your slides come in a blackboard look and the font imitates handwritten typing; when using these graphical elements, you bring your audience back to school.
Chalkboard Designs for PowerPoint Graphics
Every included element such as diagrams, icons and shapes appear in the same design category. Whether you want to illustrate pro and con lists for comparisons, mathematical formulas or collective data in charts and diagrams, this PowerPoint set provides you with the necessary equipment.
The Chalkboard PowerPoint Set Provides You with
professional chalkboard designs

a big collection of icons and symbols

many diagrams, mind maps and an extensive toolbox
PowerPoint Templates Include:
PowerPoint slides in a chalkboard look

column charts

org charts

mind maps

chalkboard graphics

keynotes

school icons (ABC, brain, math formula, etc.)

chalkboard maps (Germany, USA, UK, North America, South America)

social media icons

chalkboard icons

toolboxes