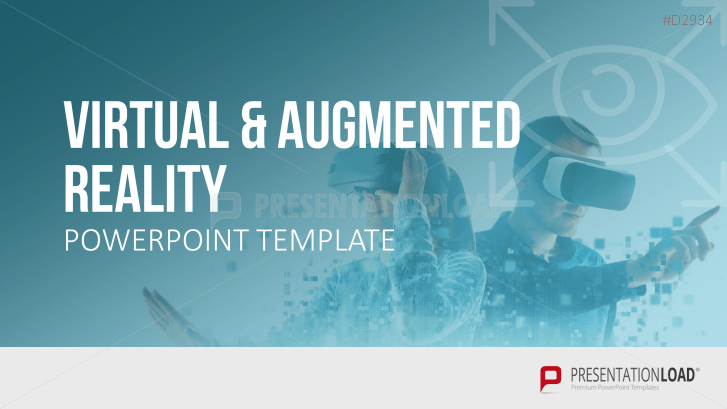 Provide your employees with important information about VR and AR and develop new business models for this emerging market.
Technological Advancement
Originally used in video games, virtual reality (VR) and augmented reality (AR) are becoming increasingly popular tools for everyday life and work, such as in marketing, medicine, and logistics. These technologies allow users to experience the real world in new ways, and AR devices can assist with various tasks and learning processes.
VR and AR are becoming valuable technologies both at home and at work. AR technology can assist customers by displaying additional information on products. Students and trainees can learn safely with virtual objects. Managers can plan cost-effective projects and virtually simulate processes.
Implement Virtual Reality & Augmented Reality
Are you looking to adopt VR or AR technology in your company or introduce it to your customers? This PowerPoint template makes it easy. It provides basics, important statistics, and illustrates the potential of VR and AR for various industries. Also included is an example for an industry in which AR and VR applications have huge potential – the automotive sector.
Use these charts and diagrams to present the advantages and challenges of implementing AR/VR technologies in your company and encourage discussion about possible benefits and applications.
With Our Virtual Reality and Augmented Reality Template, You Can
provide an overview of potential AR and VR applications

discuss the use of virtual reality with your employees

consider VR/AR implementation in your own company
This PowerPoint Template Includes:
definitions and basics

quotes

the development of VR & AR

examples of applications in various industries

advantages and disadvantages for companies and customers

VR/AR implementation

an example for the automotive industry