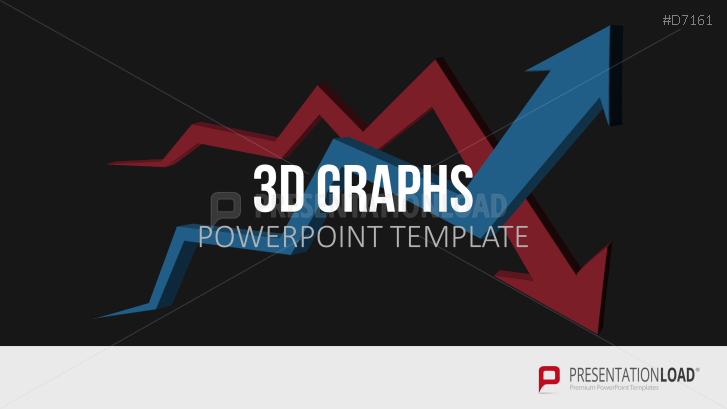 Use the 3D Graphs to process bends and bar charts that represent your data in a professional manner.
Fresh and New Diagrams
With three-dimensionally configured graphs and charts, you can breathe new life into your presentations and convey exciting business developments.
Spark Interest with a Good Design
With our ascending or descending arrows, graphically depict current trends and prices. Our template set provides a selection of 3D graphs of different styles and shapes, including bend, line, bar and column charts.
The 3D Graphs set offers
an alternative to "ordinary" charts
slides as focal points of your presentation
designs that arouse interest

PowerPoint Templates Include
bend, line, bar and column charts in 3D design
three-dimensional timelines
graphs in three-dimensional design
3D graphics of a flat screen