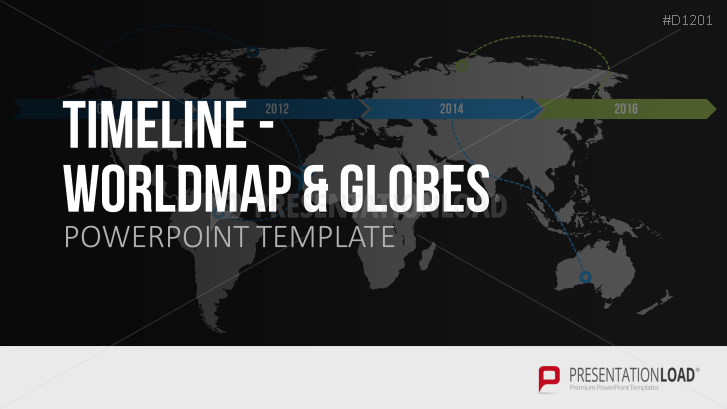 Present past and future events and projects by using the Timelines - World Map & Globes PowerPoint templates.

Timeline for Evaluating and Planning

Timelines are used to represent past developments and to set goals for the future. In addition, you can also show the relationship of the past, present and future to an overall process and reveal how the influence of the different factors conincide with each other.

In the Age of Globalization

Incorporate these templates as well as the timeline design with your team to evaluate past events and establish goals for future business developments. Within the layout are dates and placeholders that can be customized to your liking.

Additionally, the templates include a slide with weekdays and one with just placeholders which are not only for reviewing long-term developments, but also for communicating event planning, projects, etc. or the steps that proceed.

A particular feature of these slides is the globe design that is available when your company has expanded internationally or when such a possibility can be achieved in the future.

Benefit from the Timelines - World Map & Globe PowerPoint templates by implementing

a global and international context
reliable and professional designs
different ways of planning or planning periods
PowerPoint Templates Include

a slide with weekdays in globe design
6 slides with different annual figures in globe design
a slide with the possibility of individual emphasis