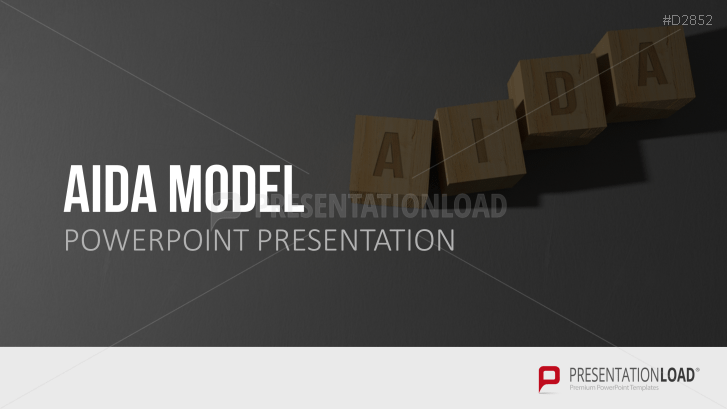 Our template contains graphics and information about the AIDA marketing model.
Advertising
The AIDA model is used in various marketing strategies and assesses the effectiveness of a product's advertising. AIDA is an acronym for the customer's decision-making process when purchasing. This process is divided into four phases – attention, interest, desire and action.
Convincing the Customer
Following the AIDA model, the first phase attempts to draw the customer's attention towards the product. Once the customer expresses interest, the goal is to make the final purchasing process as simple as possible.
Our template contains important information and illustrations on the individual steps of the AIDA principle, as well as three additional models (AIDAS, AIDCAS and DAGMAR formula).
With the AIDA Template for PowerPoint, You Can
use graphics to display each phase of the AIDA model

integrate the AIDA principle into your marketing strategy

analyze your advertising methods

This PowerPoint Template Includes:
the AIDA definition

diagrams of AIDA's four basic steps

additional models (AIDAS, AIDCAS, DAGMAR formula)

an example of e-commerce using the AIDA model

advantages and disadvantages