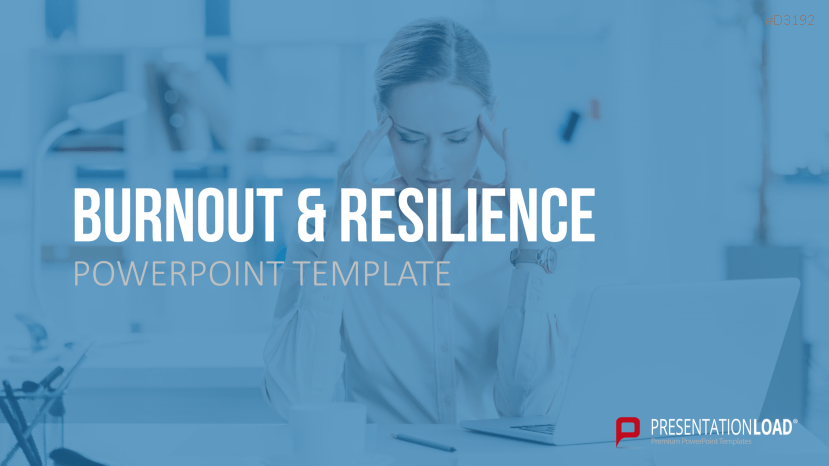 What is burnout?
Burnout describes an occupational phenomenon triggered by chronic work stress that hasn't been successfully managed. Those affected suffer from severe physical and psychological exhaustion and no longer feel they are capable of doing their job. They're no longer able to maintain friendships or hobbies in their private lives and develop a cynical attitude towards work. In severe cases, burnout symptoms are accompanied by psychological or psychosomatic illnesses. Several factors in the workplace further exacerbate burnout. These include high workloads, a lack of recognition, poor teamwork and workplace inequity. Companies need to take action to reduce the chances of burnout and help employees who are already affected.
Burnout is a corporate issue
Burnout is not a result of personal failure. -- it's related to a toxic work environment. This is why companies need to take responsibility and action. Redesigning the workplace and changing the corporate culture are important steps in preventing burnout. When employees have the opportunity to reduce stress, feel they are important and valued and have the ability to organize their free time, they become more resilient and less susceptible to burnout. They also take fewer sick days, work more efficiently and contribute to company performance.
The Role COVID-19 and remote work play in burnout
The pandemic has seen many companies introduce remote work. But companies often expect more from employees who work from home. Constant availability even outside working hours, shortened breaks or even unpaid overtime often go hand in hand with remote work. In addition, the boundary between private and professional life is disappearing, leaving hardly any room for employees to switch off from work and relax. This drastically increases the chances of burnout.
Companies have to take responsibility and support employees who work from home. Regulated hours of and availability, improved communication and optimized flows of information are already a step toward facilitating work at home.
All about burnout and resilience in one template
Inform yourself and your employees about burnout and resilience with our new PowerPoint template. With a wealth of information on how burnout develops, its symptoms and warning signs, you can highlight the importance of burnout prevention and support for those affected. Raise awareness in your company with suggested measures for both management and employees. Use our professionally designed and informative slides to present how your company can address burnout and build resilience.
With the Burnout & Resilience PowerPoint template, you can
present the most vital information about burnout and resilience.
learn burnout prevention measures for companies and employees.
visualize the significance of the pandemic and remote work on burnout development.
This PowerPoint template includes:
What Is Burnout?

Burnout can affect anyone
Burnout according to the World Health Organization
Burnout epidemic
Burnout is not an isolated incidence
Burnout affects professional and private life
Mental illnesses
Burden of digital work
Resilience
Burnout: Causes and Symptoms
How does burnout happen?
Key burnout triggers
How does burnout present itself?
Burnout and depression
Burnout warning signs
Stress makes you sick
Digital burnout
Consequences of significant digital stress
How Can Organizations Prevent and Avoid Burnout?
Burnout prevention
Psychosocial stress
Eight preventive measures
Taboo topic: burnout
Positive team structures
Workload and working hours
Psychological safety and well-being
Good organization and leadership
Training and empowerment
Duty of care
Improve the work environment
How Can Employees Prevent and Avoid Burnout?
Burnout prevention
Personal resilience
Strengthen five capabilities
Prioritize self-care
Self-care for management
Set boundaries
Energy management
Develop a growth mindset
Covid-19, Remote Work & New Work: What Is Their Impact on Employees' Mental Health?
The new normal
The new normal: challenges
The new normal: working hours
Corona burnout: causes
Mental health during the pandemic
Prevent remote work burnout: eight tips
Support from the company
The ideal home office
Virtual fatigue
Strengthen virtual teams
Strengthen virtual team cohesion