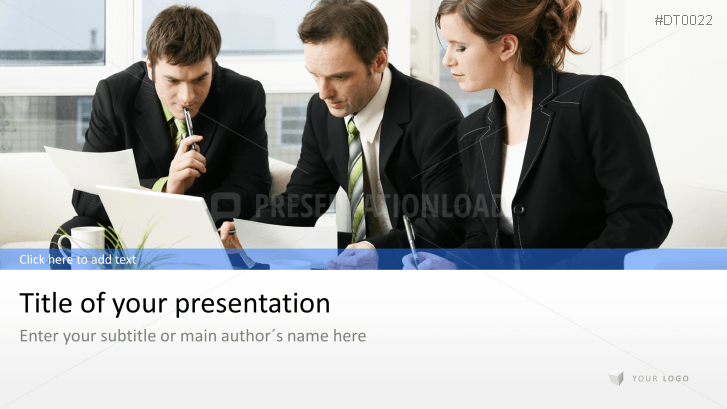 Professional PowerPoint Template to Illustrate Content and Numbers

The presentation set consisting of 48 slides will assist you to display and structure information vividly and comprehensively.
The set includes various images that are related to the business sector: business men involved in a conversation, persons applauding and two business women shaking hands.

To arrange content, numbers or figures adequately, the presentation set provides you with
- Several slides that offer space for images and text (up to four columns)
- Image galleries (up to six images)
- Numerous diagrams, charts, pie charts and Venn charts
- Time lines and line charts
- Infographics
- Tables (editable)

All features can be adjusted to meet any professional requirements. Introduce team members and colleagues on image gallery slides. Flat design business icons and a slide to display social media presence and contact information are also added to the presentation set.


Compatibility note: This product is optimized for PowerPoint versions 2007/2010 and 2013. In older versions of PowerPoint and in Mac Versions the usage of this product is limited. To open the PPT file in PowerPoint 2003 the "Microsoft Office Compatibility Pack" is required. It can be downloaded for free from the Microsoft website.