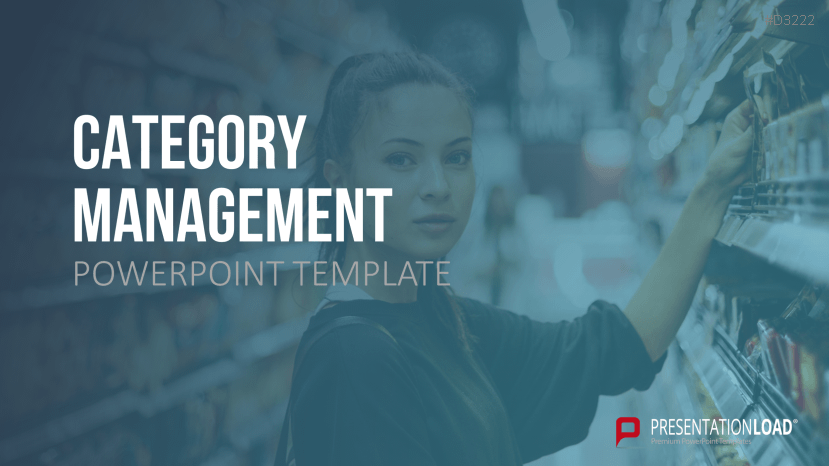 What is category management?
Category management (CM) is an operational management concept in which manufacturers and retailers work closely together to lead and manage merchandise as strategic business units. Rather than focusing on individual products, category management looks at a category of interrelated products as a whole, considering customer needs, market trends and competitors. It aims to optimize assortment, shelf placement, pricing and marketing strategies within a category to increase customer satisfaction and maximize profitability.
Through a holistic approach, category management enables more effective product presentation, better inventory management and a closer collaboration with suppliers. It is used primarily in marketing but can also be applied to procurement.


Overview of category roles
A category is first defined based on needs, experiences, events or specific target groups. Then, an analysis is performed to determine which role the category plays for the company and its success. In this process, categories can be assigned to five different roles: core, convenience, niche and seasonal. Each of these roles has a different significance for the company and has its own goals and strategies. For example, the core category consists of only high-quality and image-enhancing products. In this category, the company wants to be the best supplier and create additional value for its customers. The seasonal category, on the other hand, is about satisfying seasonal customer needs and organizing assortments for specific occasions.


Category strategies and category tactics
Once the categories and their roles are established, attention can turn to category management strategies and tactics. Key strategies include traffic building, transaction building, profit generating turf defending, excitement generating and image building. These strategies can all be linked to tactics that provide courses of action. Tactics include product policy, presentation, pricing policy and promotion. These tactical activities are designed to improve strategy implementation and to achieve corporate objectives.


Everything on category management in one template
Our new PowerPoint template provides you with all the key and basic information you need on category management. Present what category management is, what processes it involves and in which areas it can be applied in your company. Provide a deeper understanding of category management strategies and tactics and use our professionally designed slides to showcase your own category management processes. You'll also receive easy-to-edit templates that you can use to create and present your own product categories - all with minimal effort and time!


With the Category Management template for PowerPoint, you can
present the basics of category management.
provide a deeper understanding of category management strategies and tactics.
enjoy stylishly designed templates that can be adapted to your products and processes in just a few clicks.


This PowerPoint template includes:
A quote

What is category management?
Category management definition
Development of category management
Efficient Consumer Response (ECR)
Three elements of category management
Retailer-driven, cooperative and manufacturer-driven CM
Cooperative category management
Category management: key stakeholders
Category manager: profile
Category captain: profile
Category management: key questions
Category management: goals
Category management in marketing
Category management in marketing definition
The 4 Ps of category management
CM in marketing
CM drivers in marketing
Trade marketing, ECR and CM: comparison
Category management in e-commerce
Example of a category
Category management in procurement
Category management in procurement definition
Recent changes in procurement
CM in procurement: four core aspects
Category management process in procurement
Procurement strategies and processes
Traditional procurement vs. CM
CM in procurement: advantages
Example: IT hardware procurement
Category management process
Strategic alignment
Define the category
Assign a category role
Evaluate the category
Determine category goals
Develop category strategies
Set category tactics
Implement
Monitor success and optimize
Strategies and tactics
Product-strategy fit
Traffic building
Transaction building
Profit generating
Turf defending
Excitement generating
Image building
Tools and templates
Category plan
Spend tree
Category matrix
Category tree
Performance scorecard
Category presentation
Dashboard templates