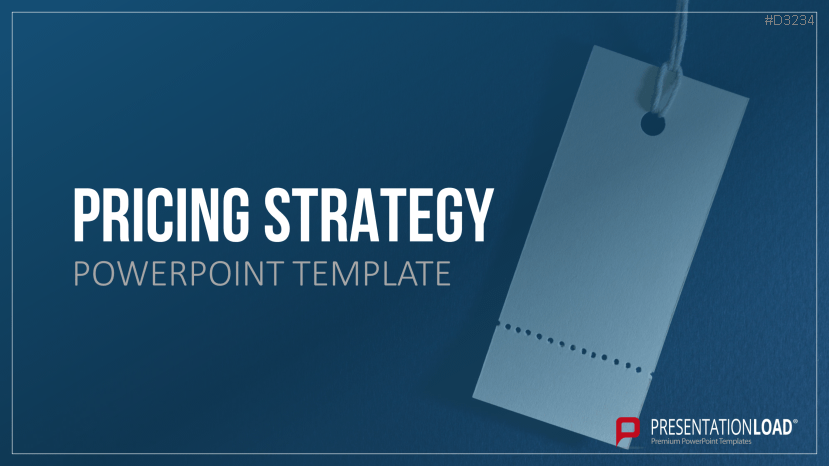 The importance of a pricing policy
Pricing policy is an essential component of the marketing mix and plays a leading role in the revenue model of the business model triangle. It has a significant impact on corporate success -- well-thought-out pricing not only ensures long-term profits, but also serves as a decisive competitive criterion and differentiator. Pricing also plays a key role in customer perceptions and is often seen as an indicator of quality and value that can drive customers to make a purchasing decision. It is crucial for companies to determine their optimal selling price while carefully considering all costs, price ceilings and floors and current market conditions.
Diverse types of pricing strategies
A pricing strategy is a critical component of a company's strategic planning and involves all factors and decisions that go into setting prices. The goal of a pricing strategy is to generate sales and achieve sales goals. The choice of the optimal pricing strategy depends on a variety of factors, including the company's market position, the current market situation, the economic situation and what competitors are doing.

Premium pricing, economical pricing, skimming and penetration strategies can be implemented. Companies can also take their cue from competitors' prices and act as price followers, price warriors or price leaders. Price differentiation is also a possibility, where prices are set according to the target group's individual characteristics. To influence purchasing decisions and gain customer trust, companies can use psychological pricing, which subtly exploits psychological mechanisms in pricing.
Dynamic pricing and price optimization
Dynamic pricing and price optimization are two important concepts in any pricing strategy. They play a crucial role in maximizing sales and profits and are supported by artificial intelligence and algorithms. Dynamic pricing is a strategy where prices for products or services are adjusted in real time to reflect numerous factors, such as demand, availability, competition, customer profiles and current market conditions. This allows companies, in the spirit of price optimization, to price flexibly and get the maximum revenue from each sale. Setting optimal prices depends on detailed and fast data analysis, which can only be accomplished through machine learning and innovative technologies.
Everything on pricing strategies in one PowerPoint template
Use our new PowerPoint template on pricing strategies to present important pricing information on professionally designed slides. Explain the basics of pricing theories, present different pricing strategies and the importance of dynamic pricing and price optimization for your business. We've compiled all the information on presentation-ready slides and provide you with a selection of pricing tools. The best part? All slides can be personalized and customized to your business with just a few clicks.
With the Price Strategy template for PowerPoint, you can
present key information on the pricing policy and pricing strategies.
enjoy a selection of pricing and price optimization tools.
find the right pricing strategy for your company.
This PowerPoint template includes:
Quote

Fundamentals of pricing
Definition: pricing strategy and pricing policy
Pricing policy: part of the marketing mix
The magic triangle of pricing
Internal and external factors in pricing
Pricing strategies: types
Importance if pricing
Pricing objectives
Pricing mistakes
Online and offline pricing
Pricing theories and concepts
Selling price
Selling price calculation
Price floor and price ceiling
Perfect and imperfect markets
Pricing in a perfect market
Supply and demand surplus
Comparative statics
Tax and pricing
Price development in a monopoly
Price elasticity of demand
Price elasticity of supply
Break-even analysis
Scaling effects
Pricing strategies
What are pricing strategies?
Pricing strategies: overview
Premium pricing
Economical pricing
Price leader, price follower and price warrior
Simming and penetration strategies
Price differentiation
Price differentiation: types
Psychological pricing
Charm pricing
Comparative pricing
Price anchoring
Decoy effect
BOGO strategy
Bundle pricing
Partitioned pricing
Revenue models
Revenue model: part of the business model
Revenue model framework
Transaction-based revenue model
Commission-based revenue model
Freemium revenue model
Advertisement-based revenue model
Revenue model matrix
Revenue stream breakdown
Potential revenue streams
Dynamic pricing and price optimization
What is dynamic pricing?
Static pricing vs. dynamic pricing
Dynamic pricing: three requirements
Why is dynamic pricing important?
Dynamic pricing: challenges
Price optimization
Price optimization through machine learning
Price optimization methods
Monitoring methods
Survey methods
Pricing tools
SWOT analysis
Competitive analysis
Competitive analysis matrix
Pricing strategy matrix
Cost structure analysis
Price-performance positioning matrix
Price decision tree
Price gap analysis
A/B test
Sales Data analysis
Conjoint analysis
Price structure analysis
Templates
Pricing tables
Price comparison templates
Pricing strategy templates
Product portfolio
Pricing options
Price development
Price monitoring