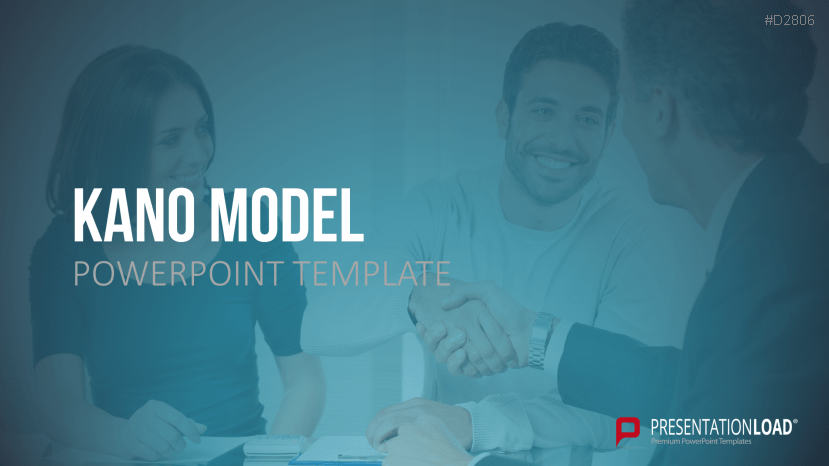 Gain a competitive edge through customer satisfaction: Our Kano Model template can help you analyze your customers' needs.
More Satisfied Customers
The Kano Model is a systematic approach to increasing customer satisfaction. It differentiates between various quality characteristics and examines the effect they have on customer satisfaction.
Basic Qualities vs. Excitement Qualities
The model classifies product features into different quality categories. Each category has a direct or indirect impact on the customer's opinion of a product. Features that are taken for granted by the customer are called basic qualities. These qualities cannot increase customer satisfaction but could in fact cause dissatisfaction when not present. At the other end of the spectrum are excitement qualities, those features that the customer was not expecting. These include innovations, above-average service or amenities that set the product apart from its competitors.
The Kano Model outlines a continuous process of product improvement that adapts to the ever-changing expectations of the customer. For example, today's innovation will eventually become standard and no longer exciting. This PowerPoint set provides you with various graphical representations of the Kano Model to visualize product optimization and illustrate new and innovative ideas, as well as ready-to-use templates to easily categorize the needs of your customers.
With Our Kano Model Template, You Can
present the individual attributes of your products

evaluate customer requirements for future product development

structure and implement the Kano concept

This PowerPoint Template Includes:
definitions and explanations of the Kano Model

details about customer satisfaction features

various options to visualize the Kano Model

graphs and charts to classify customer requests

sample evaluation tables of the Kano method