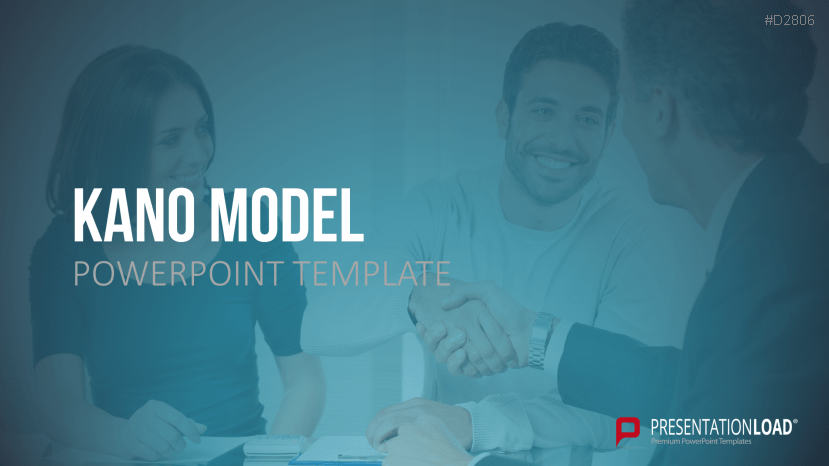 Gain a competitive advantage with the Kano model
The Kano model is a sophisticated approach to increasing customer satisfaction. It analyzes product attributes and assesses their importance to customers. It closely examines customers' expectations of the product and assesses how well the product meets these expectations. This detailed understanding of which attributes are expected, and which generate enthusiasm allows resources to be allocated more effectively during the development process. Companies can then target their efforts on the attributes that resonate strongly with customers. This precise focus leads to stronger customer loyalty and long-term sales success. By systematically analyzing customer requirements, companies can gain decisive competitive advantages, particularly in highly competitive markets.


Significance of the Kano model attributes
The Kano model classifies product attributes into distinct categories according to their significance to customers. These are threshold attributes, performance attributes, excitement attributes, indifferent attributes, and reverse attributes. Each category has a different impact on customers. Threshold attributes are implicitly expected by customers. Their absence leads to a high degree of dissatisfaction, but their presence doesn't guarantee satisfaction. Performance attributes, on the other hand, are often used for competitive comparison and have a direct impact on satisfaction and dissatisfaction. Excitement attributes are the most important product features and as such, should receive special attention. They describe features that are not expected by customers but delight them and lead to above average benefits. Indifferent attributes are irrelevant to customers and reverse attributes are expected to not be present by customers.


Using the Kano model
The Kano model can be immediately used with the help of a customer survey. Customers are asked functional and dysfunctional questions about individual product attributes.
Functional question: What would you say if the product had feature Z?
Dysfunctional question: What would you say if the product did not have feature Z?
Depending on the range of answers, the surveyed product features can be assigned to the Kano model attribute categories. The survey should, however, be repeated at regular intervals to ensure that it remains valid and relevant. People are creatures of habit and quickly get used to new conditions. As a result, their expectations change as well. Over time, performance attributes might become threshold attributes. This makes it all the more important for companies to analyze customer expectations at regular intervals.


Everything on the Kano Model in one template
With our updated Kano Model template for PowerPoint, you'll receive essential information, recommended practices and professionally designed templates on how to use this method. Present and explain the model and its application in your company and visualize your own analysis results on presentation-friendly slides with just a few clicks. We provide charts and interpretation aids to help you prepare your own implementation of the Kano method without investing a lot of time and effort. Download our PowerPoint template now and expand your collection of methods with a proven tool for analyzing customer expectations and customer satisfaction.


With the Kano Model template for PowerPoint, you can
present your products' attributes and their significance for your customers
evaluate customer expectations for future product development
receive all the material you need to successfully use the Kano method

This PowerPoint template includes:
Quote

What is the Kano model?
Definition
Herzberg's two-factor theory
Basic Kano model diagram
Fulfillment and customer satisfaction
Kano model objectives
Advantages and disadvantages
Kano model significance
Expectation management
Problem: customer expectations
Kano model: the key to expectations
Increased customer satisfaction
Satisfied customers are loyal customers
Kano model: uses
Kano model attributes
Detailed Kano model diagram
Threshold attributes, performance attributes and excitement attributes
Indifferent and reverse attributes
Kano matrix
Kano model insights
Familiarization
Recommendations
Kano model applications
Ten reasons to measure satisfaction
Kano model implementation
Functional and dysfunctional questions
Classify customer expectations with Kano
Survey answer key
Kano evaluation table
Interpret the results
More interpretation tools
Translate results into action
Diagrams with icons and placeholders