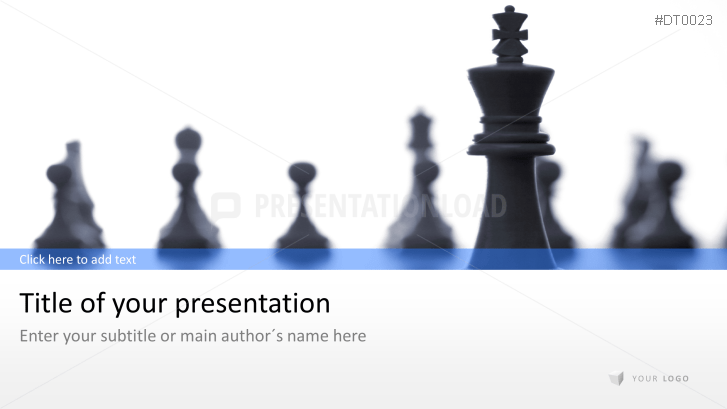 PowerPoint Template Chess Pieces for Professional Business Presentations
Illustrate strategies of the marketing, management and sales sector with the help of chessman in an aesthetic PowerPoint presentation. The presentation set consists of 48 slides and offers a broad selection of templates which meet exactly any professional requirements. Background and design guarantee a competent appearance. Furthermore, the set includes charts, a cover slide and conclusion slide to provide you with a sophisticated overall package that suits any branch. Using the pre-designed PowerPoint templates, you can create a professional presentation within a couple of minutes and you will save valuable time.
You can choose from timelines, diagrams, text slides, tables, image galleries and donut charts as well as business icons and infographics in a stylish new flat design to emphasize your performance aesthetically. Images of chessman, high-class office buildings and business related graphics provide an appropriate outlook. Numbers and figures can be displayed comprehensively and well-structured. Place references of your company on separate slides by using customer logos and present social media channels and contact information. A tutorial, which guides you through the process of creating a professional PowerPoint presentation, is also included.
Compatibility note: This product is optimized for PowerPoint versions 2007/2010 and 2013. In older versions of PowerPoint and in Mac Versions the usage of this product is limited. To open the PPT file in PowerPoint 2003 the "Microsoft Office Compatibility Pack" is required. It can be downloaded for free from the Microsoft website.