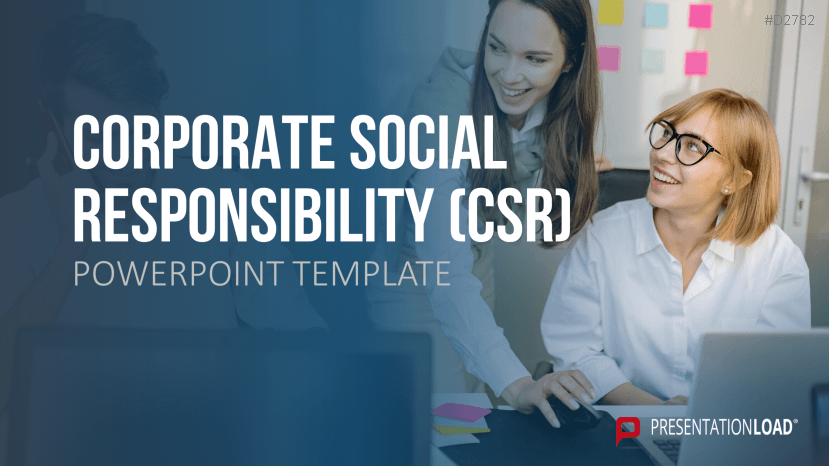 Ethical principles, social and environmental responsibility as well as a sustainable business are standards that can be realized with corporate social responsibility and illustrated with this presentation.
Corporate Responsibility
Corporate social responsibility (CSR) poses the question of corporate ethics according to the social responsibility of an individual company or an entire group and requires proof of meeting these values. CSR is not a specific management theory but a guiding principle that is based on the concepts of sustainability. A company should deal respectfully with all current business activities that affect themselves, their employees, the environment or the market.
CSR as Part of the Core Business
CSR is an integral part of good management. The social demands of a company are constantly increasing. If these expectations aren't met, the company will quickly lose its social acceptance (license to operate). Assuming responsibility, on the other hand, is directly reflected in business benefits: better customer relationships, higher employee morale, increased efficiency regarding energy and resources or access to new market segments.
Corporate social responsibility is more than an "extra activity", rather it is a responsible way to operate the core business. In this presentation, we will show you how to make your corporate action sustainable by introducing the concept of CSR and its related models (corporate governance, corporate citizenship, etc.) along with notes and checklists to help you put them into practice.
Our Slides for Corporate Social Responsibility Will Help You
design your individual CSR concept clearly

align your business with social responsibility

establish sustainability as part of your core business

This PowerPoint Template Includes:
quotes for corporate social responsibility

slides of corporate social demands

a summary of environmental and social aspects of CSR

a three-domain approach of corporate responsibility by Schwartz & Carroll

possible effects of different interest groups (stakeholders)

related concepts: sustainability, corporate governance, corporate citizenship

templates of a stakeholder analysis

important steps for implementing the CSR concept

the Maturity Pyramid of CSR by Schneider

CSR benefits

practical examples: H & M, Coca-Cola, BASF, Henkel

a step-by-step checklist for implementing the CSR model