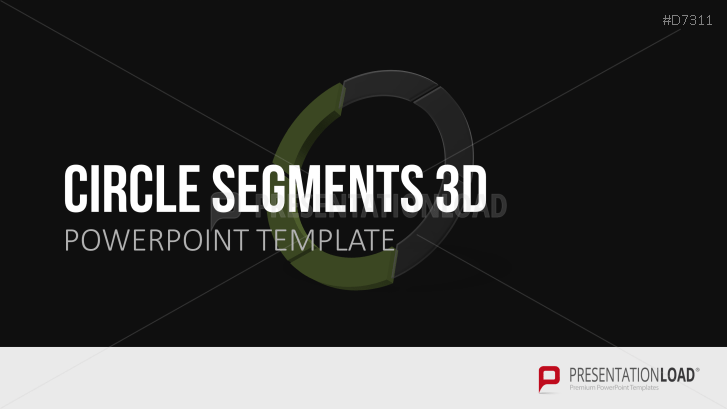 Illustrate your workflow or project steps attractively with the PowerPoint 3D Circle Segments
Make your presentation memorable by illustrating project steps with 3D circle segments. Show your process development or service structure with these catchy 3D elements and make your presentation stand out from the crowd.
The set includes 36 slides with various circle diagrams with each 2-12 segments - some with an arrow and some without. Additionally, the circle segments are shown from 3 different perspectives - making any display of your project possible.
All of the circle diagrams are based on vector-graphics which can be completey adapted in shape, size and color. The 3D shapes were all created purely with PowerPoint making this product even more individually editable. You can, for instance, change the coloring of the entire presentation with only one mouse click. Texts can also be easily edited within a few minutes.