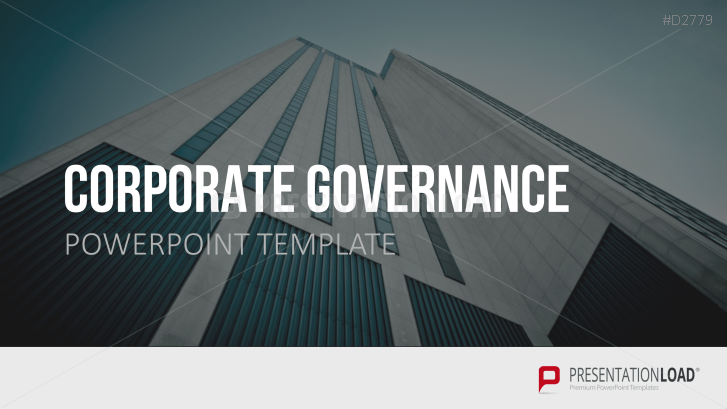 Visualize the operational framework for leading and controlling your business with a corporate governance presentation.
Increase Your Success by Managing Your Company
Corporate governance is the entirety of all international and national laws, regulations, values and principles that apply to a business. You can thereby deduce how to lead and manage the company to reach its objectives in an efficient and effective way. In the long term, corporate governance serves to improve the management quality and increase business success.
Corporate Governance
Indicators for good corporate governance include a fair dealing with risk, creation of transparency, functional management, and a focus on company decisions for the long-run. It's also important to preserve the interests of the stakeholders and the purposeful collaboration of corporate management and controlling. Corporate governance involves mandatory and voluntary activity which can be very complex.
Our templates give you valuable tips and an overview to help you cope with complexity, as well as analyze and set your business in a powerful direction. Furthermore, you can present the management of your company in a picturesque and transparent way.
With our Corporate Governance Template, You Can
adjust your business to your stakeholders' expectations

have an eye on internal and external control mechanisms

lead your company toward success

This Template Includes:
corporate governance quotes

principles of corporate governance

explanations and visualizations of shareholder and stakeholder approaches

important levels of action that contribute to business success

slides that visualize internal and external mechanisms and controls

information for necessary mechanisms and controls

a comparison of a one-tier and two-tier system

a template for illustrating your own business model

a checklist for tasks and functions of corporate governance