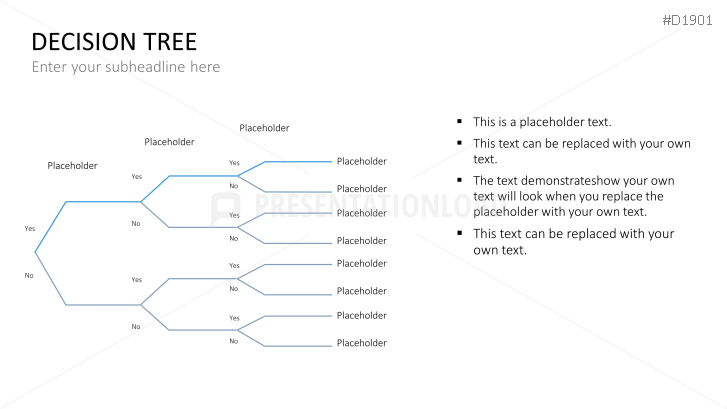 Decision tree set for PowerPoint includes tree diagram graphics varying in 32 different forms to visualize multilevel decision procedures.
Define Decision Rules
A decision tree is a graphical instrument to display consecutive decisions according to predefined decision rules. Starting at the junction, the decision tree can unfold as many event and decision junctions as needed until reaching the final junction.

Solve Decision Problems

Companies have to make various choice and difficult decisions when planning investments or calculating future risks. Decision trees clarify decision procedures, serve to prevent decision difficulties and help to master conflicts.
Present Decision Trees

Use the Decision Tree Toolbox for PowerPoint and create illustrative decision procedures and adjust the templates according to your decision standards.
The Decision Tree Templates

visualize decision rules well-structured
display various decision options
support your decision process

PowerPoint Templates Include:

32 decision tree models differently shaped and structured
pyramids
arrangements right-left and top-down
x-shaped
decision tree graphics