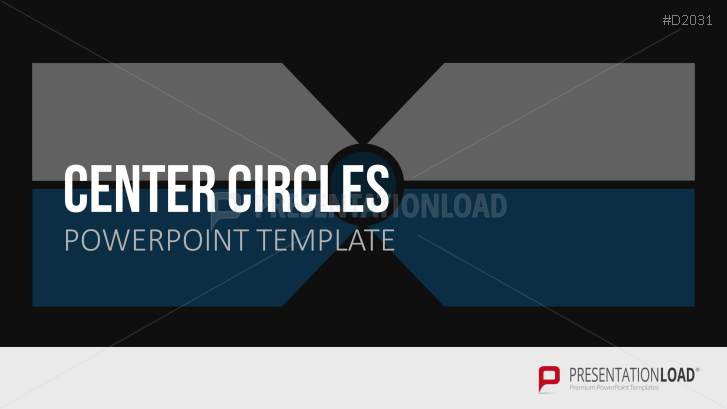 The Center Spheres templates will help you to present overall statements as circular centers and reproduce them in relation to the subordinate content.
Circular Center
Center Spheres are slides with a circular text placeholder in the center that is surrounded by a different number of other placeholders. Therefore, graphics with a common theme can be placed at the center of a circle while surrounding fields with different themes can be distributed accordingly.
Display Format for All Applications
This presentation is flexible in use for various topics. Companies can visualize, for example, the results of a brainstorming session, product features overviews or a comparison and assessment of different viewpoints with these templates.
Large Selection of Center Spheres Slides
This set contains templates in different variations of professional layouts that can simply be adapted to the Corporate Design (CD) of your company by its association with the PowerPoint color palette. The presentations are made up of up to three circular center points, which are surrounded by a different number of text boxes with placeholders that can be filled quickly and easily with your content.
With the Center Spheres templates for PowerPoint, you can
create a professional presentation of your content for all applications
quickly create a clear overview on any topic
visualize your data and information in a creative way
PowerPoint Templates Include
a variety of Center Spheres variations
slides with one to three circular center points
a different number and arrangement of text boxes
text placeholders useful for quickly filling text boxes and circular surfaces