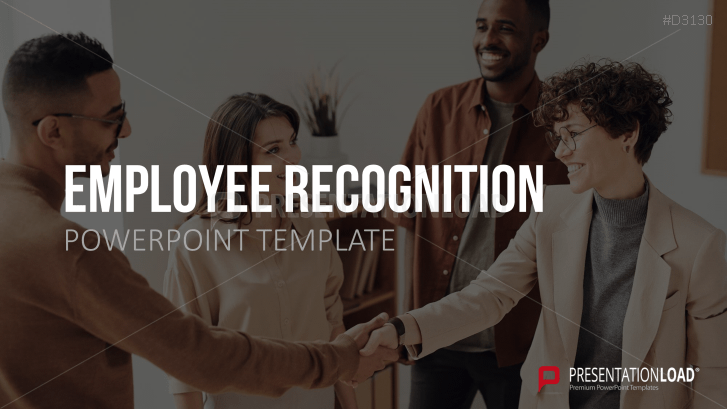 Use these slides to highlight the importance of appreciative leadership and to leverage the positive effects of a culture of recognition in your company.
Motivation Through Appreciation
Employee recognition has an incredibly positive impact on organizations. Employee loyalty, motivation and even health is improved through a culture of acknowledgement and appreciation.  Recognition is not simply praising a job well done, but rather acknowledging the individual as a valuable asset to the company. Employees should always be treated with respect, given opportunities and be able to see themselves as an effective part of the company. If these criteria are met, nothing stands in the way of a long-term, successful cooperation between employee and employer.
A Culture of Recognition in Your Company
Use this template to strengthen employee appreciation and recognition in your organization. Numerous meaningful statistics illustrate the importance of recognition. You can also use this template to address the effects and long-term consequences of a lack of recognition. The pillars of motivation and a guide to introducing a recognition program help develop an appreciative leadership style. You will also find concrete advice on how to communicate appreciation, as well as tips on how to deliver criticism with respect. The peer recognition section highlights the relevance of recognition between employees. Additional graphics and icons are provided to help you create your own unique presentation.
With the Employee Recognition Set, You Will
receive tips on how to show appreciation to your employees
learn how to introduce an employee recognition program
learn how to lead and communicate in an appreciative manner
This Template Includes:
Quotes
Statistics
The positive effects of appreciation
(Long-term) consequences of a lack of recognition
Empowering employees through recognition
Pillars of motivation and performance
Introducing a recognition program in six steps
Recruiting and employee retention
The importance of recognition for young employees
Establishing a culture of recognition
Show appreciation/gratitude
Appreciation among colleagues
Employee recognition programs
Peer recognition programs
Giving feedback and criticism
The DESC feedback model
Graphics and icons